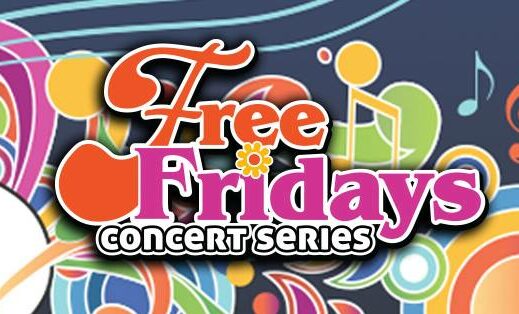 This year's lineup of concerts at Bo Diddley Plaza spans six months and includes everything from jazz and blues to reggae and rock and roll.
---
On the eve of graduation weekend for thousands of area college students, a tradition resumes in downtown Gainesville with the first Free Fridays Concert Series event of the season at Bo Diddley Plaza, 111 E. University Ave.
The 2019 series opens with "Heroes and Harmonies" performed by Mike Boulware and All My Friends. The concert will explore the roots of rock, country, blues, and gospel music and how these influenced and grew into SoCal rock and mainstream country music.
The two-hour concert, beginning at 8 p.m., will include tributes to The Everly Brothers, Louvin Brothers, Delmore Brothers and other early rock and roll pioneers.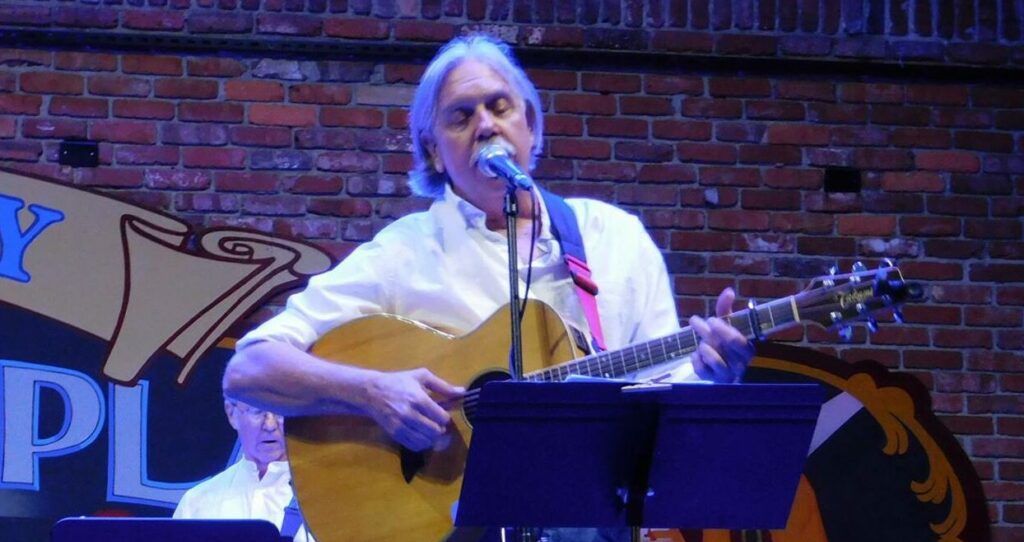 The band features Boulware (guitar/vocals), Jana Horton (vocals), Ned Stewart (guitar/vocals), Jimmy Millsaps (drums), Brad Bangstad (keyboards), Jon Alexander (pedal steel), Tuck Tucker (dobro and slide) and Danny Roberts (bass).
Organized by the City of Gainesville's Parks, Recreation and Cultural Affairs Department, the Free Fridays concerts will take place every Friday night from now through October.
"We have a great mix of returning old favorites and bands that are new to the series," said David Ballard, Free Fridays event coordinator.
"We always try to present a diverse selection of musical styles, and this season we have music genres that include classic rock, blues, jazz, soul, reggae, R&B, pop, folk, ska, gypsy jazz, psychedelic rock, progressive rock, Latin fusion, Cajun, Creole, swamp pop and zydeco — all culminating with the world music extravaganza presented by the University of Florida School of Music ensembles."
A popular trend over the last several years at Free Fridays has been musicians who put together special tributes for the concert series. In addition to the opening concert, tributes for 2019 include Stevie Ray Vaughn and Female Power Singers, Stephen Stills, Summer of '69, California Dreaming, Woodstock's 50th anniversary, the Progressive Rock Experience, The Beatles and Jimi Hendrix.
The Free Fridays Concert Series is funded in part by a Tourist Development Tax Grant from the Alachua County Board of County Commissioners in conjunction with the Alachua County Tourist Development Council.
Here is the complete lineup of Free Fridays concerts for 2019 (subject to change):
May 3: Heroes and Harmonies: A Tribute to the Everly Brothers and Other Rock 'n' Roll Pioneers performed by Mike Boulware & All My Friends
May 10: A Tribute to Stevie Ray Vaughn & Female Power Singers performed by Crooked Counsel
May 17: An Evening of Gypsy Jazz performed by Hot Club de Ville
May 24: Bridget Kelly Band (blues)
May 31: A Tribute to Stephen Stills performed by Mick Marino, Mark Miale, Tony McMahon & Friends
June 7: Little Jake & The Soul Searchers (R&B and soul)
June 14: Fast Lane (funk, soul and R&B)
June 21: The Shakedown (blues and rock)
June 28: De Lions of Jah (reggae)
July 5: All American Song Fest: Showtune Shenanigans performed by John Lowe and Will Winter
July 12: Summer of '69: 50 Years On (A Tribute to the Music & Events of 1969) performed by Tran Whitley & Friends
July 19: California Dreaming (A Tribute to the Early Laurel Canyon Music Scene with Covers of Mamas & Papas, Spirit, Byrds, Monkees, Linda Ronstadt, CSNY, & Lovin' Spoonful) performed by Other Voices
July 26: Captive Eddies (original rock, reggae and roots)
Aug. 2: The Duppies (ska and reggae)
Aug. 9: Ramblin' Mutts (blues)
Aug. 16: A Tribute to the 50th Anniversary of Woodstock performed by The Relics
Aug. 23: Philip JazzDad Thomas (jazz)
Aug. 30: The Progressive Rock Experience (A Tribute to '70s Progressive Rock with Covers of Emerson, Lake & Palmer, Deep Purple, Genesis, Kansas, Styx & Elton John)
Sept. 6: The Nancy Luca Band with Anna Marie (classic rock)
Sept. 13: Morningbell (psychedelic rock)
Sept. 20: The Impostors (Beatles Tribute)
Sept. 27: Gilberto De Paz & Tropix (Latin fusion) in partnership with the Gainesville Latino Film Festival
Oct. 4: Gumbo Limbo Cajun Band (cajun, creole, swamp pop and Zydeco)
Oct. 11: A Tribute to Jimi Hendrix performed by Michael Derry & Friends
Oct. 18: Savants of Soul (soul, rock and ndie)
Oct. 25: UF World Music Ensembles: Jacaré Brazil, Agbedidi Africa and Others
---
Keep up to date on upcoming concerts by visiting Free Fridays on Facebook.