Here are some ongoing and scheduled events to look forward to in downtown Gainesville in the coming weeks and months. (We update this calendar on a regular basis, with your input!)

---
Hippodrome Theatre, 25 SE 2nd Place
2018-19 Season
March 1-24: Miracle on South Division Street
April 19-May 12: Sex with Strangers
May 31-July: Million Dollar Quartet
(For further info, visit the Hippodrome website)
---
Acrosstown Repertory Theatre, 619 S. Main St.
2018-19 Season
March 15-31: Bloody Poetry
April 26-May 12: The Nether
June 7-23: You Have The Right to Remain Dead
July 19-Aug. 11: Summer Shakespeare: The Beggar's Opera
(For further info, visit the Acrosstown Repertory Theatre website)
---
Actors' Warehouse, 619 NE 1st St.
2018-19 Season
March 15-31: Pipeline
April 11-21: Under a Liar's Moon
May 10-26: Beauty of the Father
June 21-July 7: Satchmo at the Waldorf
July 26-Aug. 11: Fuddy Meers

(For further info, visit the Actors' Warehouse website)
---
Jewel Box Concerts
The City of Gainesville Parks, Recreation and Cultural Affairs Department, in cooperation with the Melrose-based Shake Rag Culture Center, presents a concert series that takes place on selected evenings throughout the year in the Spanish Court at the Historic Thomas Center, 302 NE 6th Ave.
---
Artwalk Gainesville
Feb. 22: Numerous downtown venues, including galleries and art-minded businesses, open their doors for the self-guided tour. Hours are 7-10 p.m. (earlier at some venues). Pick up a brochure at participating venues.
---
Bulla Cubana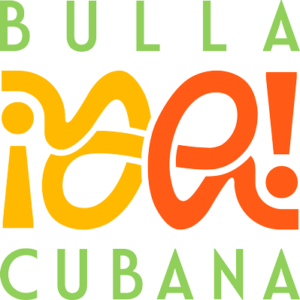 A celebration of arts and culture, promoting the exchange of ideas and inspiration between Cuba and the North Central Florida region. Events will take place at such cultural venues as the Cade Museum of Creativity and Invention, the Harn Museum on the UF campus, the Hippodrome Theatre and the Historic Thomas Center. Events include:
Ongoing: iNTIMATE STATES | Works on Paper," an exhibit by Cuba-born artist Eduardo Sarmiento at the Thomas Center Galleries.
March 3: Latin Dance Intro Lessons, at the Rosa B. Williams Center, 524 NW 1st St., 2-5 p.m. Free.
March 9: Fiesta Luminosa: The Brilliance of Cuban Ingenuity, Music and Cuisine, a gala at the Cade Museum, 7-10:30 p.m. Tickets $100 per person.
March 10-16: Cuban Film Festival at the Hippodrome Cinema.
March 10 through December: "Cuban Ingenuity – The Artistry of Everyday Inventors," an exhibit at the Cade Museum that explores re-purposed objects ranging from the ingenious to the outrageous, demonstrating functional solutions to creative achievements.
March 15: Bulla Cubana at the Thomas Center, including an artists talk by Eduardo Sarmiento at 7:30 p.m. followed by Latin dancing to the music of Elio Piedra Trio from 8:30-10:30 p.m. Free.
March 20: Heartwood Presents Sweet Lizzy Project for Bulla Cubana! at Heartwood Soundstage, 619 S. Main St., 8-11 p.m.
March 23: Dominos Tournament & Elio Piedra Conga Drum Ensemble, at Mi Apa Latin Cafe, 114 SW 34th St. 5-8 p.m.
For all events, visit the Bulla Cubana website.
---
Santa Fe College Spring Arts Festival
April 6-7: The 50th annual show takes place along historic Northeast 1st Street between 2nd and 8th avenues. The festival is one of the three largest annual events in Gainesville and is known for its high quality, unique artwork. Music and dance performances will take place inside the Actors' Warehouse (619 NE 1st St.) and on the outdoor stage at Bo Diddley Plaza.
---
Friends of the Library Spring Book Sale
April 27-May 1: More than 500,000 books, records, games, CDs, DVDs, audio, video, paintings, posters, prints, puzzles and magazines have been donated for the semi-annual sale, which is the largest of its kind in Florida. There's also a Collector's Corner of rare books and Florida-themed books. Held at the FOL Bookhouse, 430-B N. Main St. (across from the Alachua County Supervisor of Elections offices).
---
If you would like us to add an event to this list, please send an email with all pertinent info to gainesvilledowntown@yahoo.com. (The event must be open to the general public.)