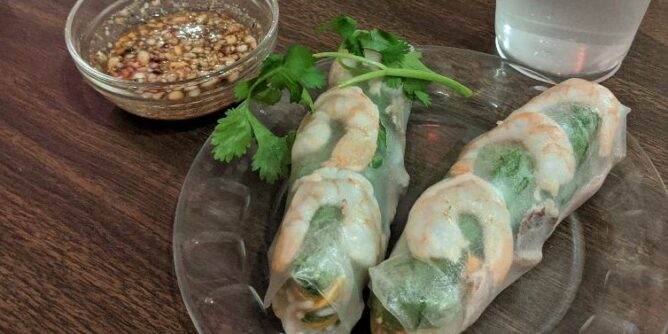 The 29-seat restaurant, located in the space previously occupied by Manuel's Vintage Room, will have its grand opening on Friday.
---
Bo Prum's long journey to open a restaurant in downtown Gainesville began four decades ago on a perilous bicycle trip across Cambodia in pursuit of freedom from a brutal regime.
He and 10 family members, including his mother and a sister-in-law who was eight months pregnant, shared five bicycles built by his brother to escape the notorious Khmer Rouge in 1979. The life-and-death adventure to Cambodia's border with Thailand took seven days.
Prum, who was just a teenager, has not returned to his homeland since those treacherous times. However, hardly a day goes by when he doesn't think about Cambodia, its people, its rich culture and, certainly, its food.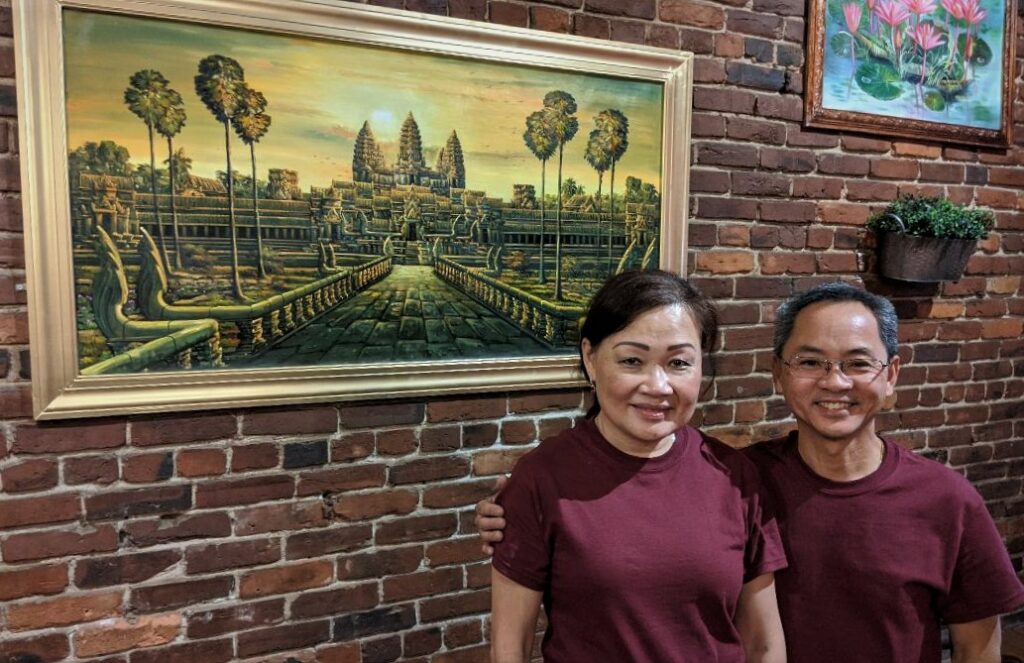 Starting this week, Prum and his wife, Leanna, will bring Gainesville a taste of Southeast Asia with the opening of Prum's Kitchen at 6 S. Main St. The restaurant's address was the former home of Manuel's Vintage Room, which closed last year.
Prum's Kitchen will specialize in Cambodian fusion cuisine, including traditional beef and chicken skewers as well as Ba-Bong, a noodle dish with stir-fried beef and onions. The menu also includes Phnom Penh Noodles in a savory broth paired with assorted meats. All items are $11 or less.
"Everything that we make here is exactly the way we would make it at home [in Cambodia]," Prum said. "Everything is fresh!"
Appetizers include homemade egg rolls, spring rolls and Cha Quai (bread sticks). The beverage menu features boba iced tea and coffee.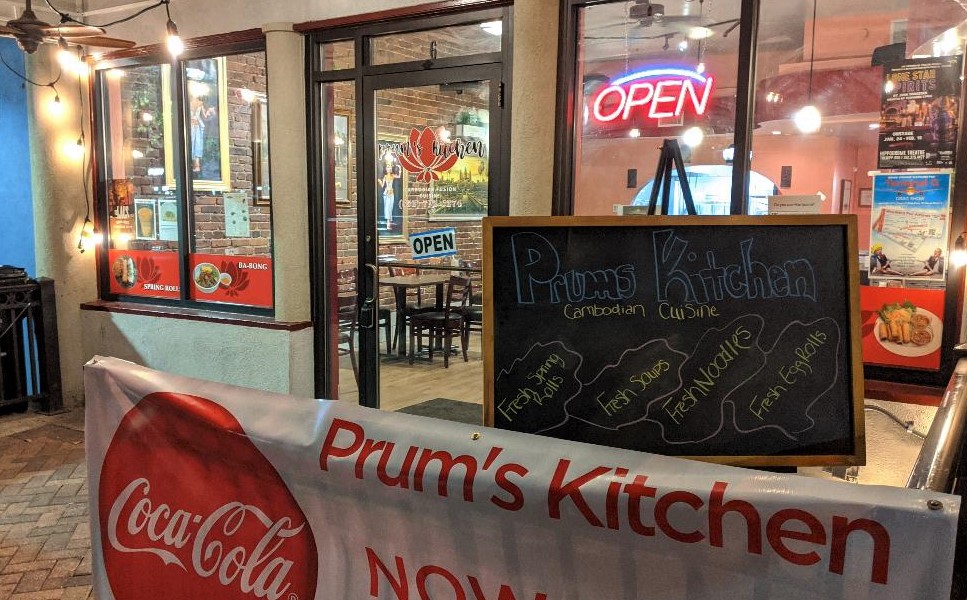 The restaurant will have its grand opening on Friday with lunch served from 11 a.m.-3 p.m. and dinner from 6-10 p.m. All opening-day customers will enjoy a 20-percent discount on their orders.
Prum's Kitchen began its soft opening on Jan. 2 and the early response from customers has been positive.
"I am totally blown away. … the mixture of flavors are amazing!" Beth Scrivener wrote in a Facebook review. "The ba-bong is filling yet light due to the fresh vegetables and the incredible dressing."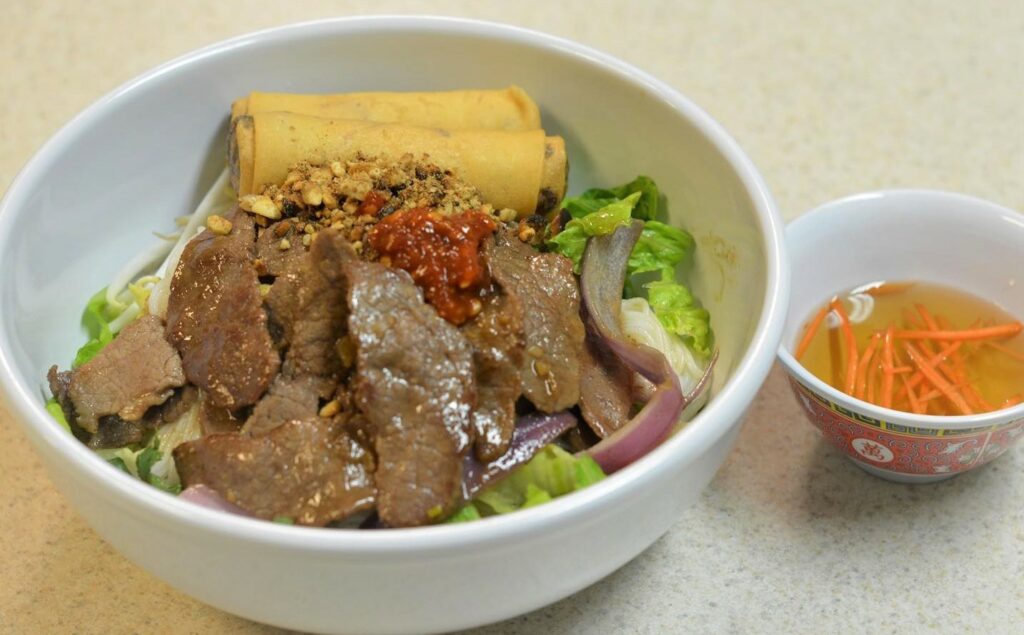 Prum and his wife moved to Alachua County last April from Southern California, where he was director of technical services for TEAC America in Los Angeles. He said they chose to reside in Newberry because the "serenity" was a welcome relief from L.A.'s hustle and bustle.
At 53, Prum was not quite ready to retire. When he and Leanna realized that the area lacked a Cambodian restaurant, they knew what they had to do.
"I saw a close-knit community here, which is one of the reasons I wanted to share the Cambodian story and food and culture with Gainesville," he said.
Although Leanna has no previous restaurant experience, she frequently hosted holiday gatherings for 60 or more people at their home in Orange County, California.
"When I was back home, I cooked for my family every time I had a chance," she said. "This is my dream to share all my specialties."
Leanna Prum was also born in Cambodia, but she didn't meet her future husband until they were teenagers in Anaheim, California. In fact, they were high school sweethearts.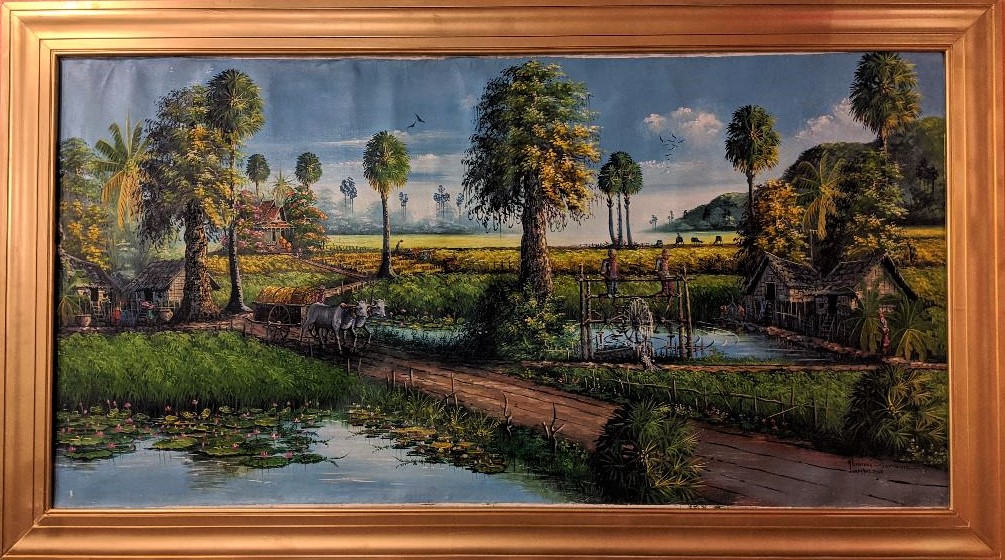 The Prums took over their restaurant space last August and then began an extensive renovation that included replacing a large section of the building's old subflooring. They also purchased all new equipment for the small kitchen and repainted the dining room in bold colors. The once-black ceiling is now white.
Prum's father-in-law visited Cambodia three months ago and brought back several large, original paintings that he had purchased. They now adorn the restaurant's red-brick walls. One painting shows a landscape in the Kampong Cham province of Prum's youth.
The Khmer Rouge seized the Cambodian capital of Phnom Penh on April 17, 1975. Prum will never forget that date because it's also his birthday. His family lived under Communist rule for four-and-a-half years as genocide cost the lives of nearly 2 million fellow Cambodians in what was known as "the killing fields."
The Prum family's week-long journey to the border with Thailand was just the beginning of their ordeal. Crossing the border itself meant dealing with minefields, armed soldiers on both sides as well as the threat of desperate robbers.
A guide steered the family to freedom in Thailand, where they traded their five bicycles for rice and other supplies. Still, the Prums had no plans for the future.
Then one day a Cambodian monk delivered a large sack of mail to the refugee camp. By miracle, one of the letters was from Prum's oldest brother already in the U.S. Eventually, the family would join him in California.
"For four-and-a-half years, we were considered dead," Prum said. "Once we got that letter, we had hope again."
And that's why Prum's Kitchen is not just a family business. It's a celebration of Cambodia.
— Noel Leroux
---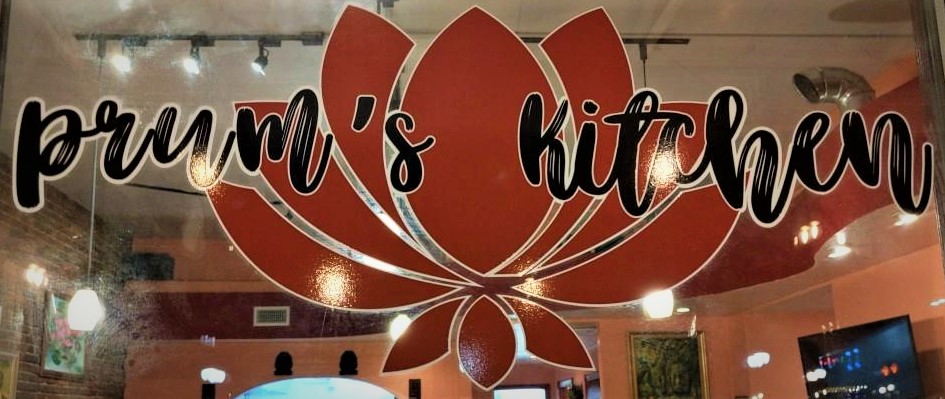 Prum's Kitchen
6 S. Main St.
Gainesville, FL 32601
Phone: 352.792.6274
Hours: Monday 11 a.m.-3 p.m.; Tuesday-Friday 11 a.m.-3 p.m. and 6-10 p.m.; Saturday 5-10 p.m. (closed Sunday).
Visit and "like" Prum's Kitchen on Facebook.