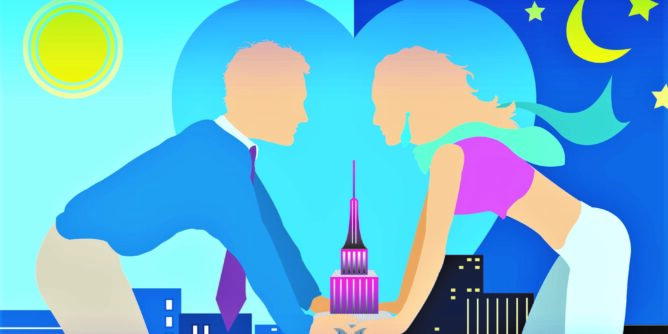 The Acrosstown Repertory Theatre presents a modern romantic comedy that puts a musical spin on Jane Austen's "Pride and Prejudice."
---
Zach Simon is a long way from home in Northern California. But you could say that he's found a new home in Gainesville — at the Acrosstown Repertory Theatre, to be precise.
Simon, 28, will be performing in his sixth ART play in the past year when I Love You Because opens this week.
The musical comedy puts a modern spin on Jane Austen's 1813 romantic novel "Pride and Prejudice" by swapping genders of the four main characters. And, of course, by adding 18 songs that Austen herself might find catchy.
Opening Night is Friday at 8. There are also performances on Saturday at 8 p.m. and Sunday at 2 p.m. followed by three shows a week through Feb. 2.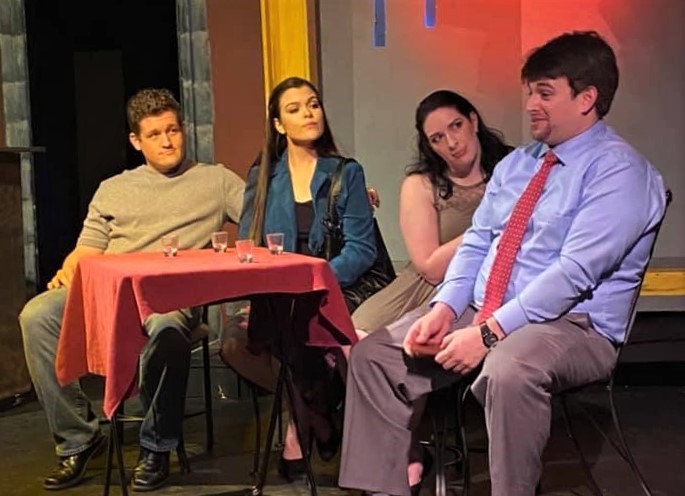 Simon plays one of the male leads, cleverly named Austin, who writes greeting cards as a way of supporting his passion for poetry. He discovers his girlfriend has cheated on him, so he starts seeing Marcy (rhymes with Darcy), who's on the rebound from a bad relationship.
"They've both been hurt recently and one is trying to get back with his ex while the other is trying to find Mr. Wrong to be with so she can eventually find the right guy, whatever sense that makes," Simon said.
"They're totally wrong for each other, but [spoiler alert] they end up overcoming the odds and falling in love."
After all, this is a romantic comedy. And Simon gets to sing, which is something that he's done regularly in theater since his childhood. He's even kept count.
"This is my 55th show and it's my 27th or 28th musical," he said.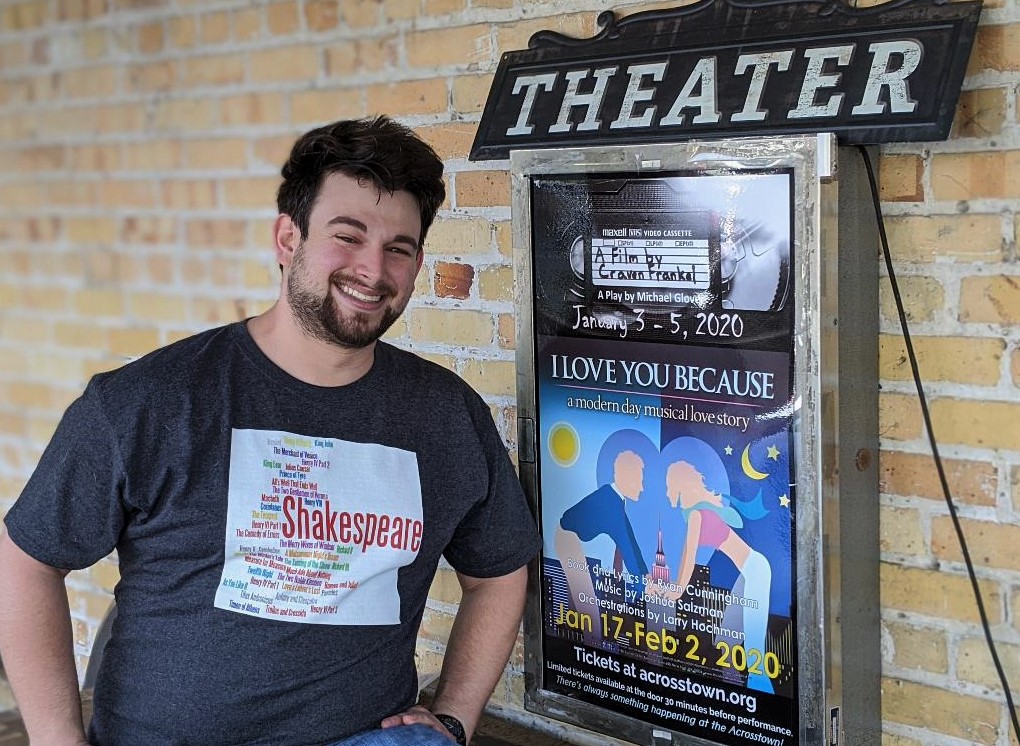 Simon began acting when he was 5. He was just 7 when he first performed in a musical, the lead role of  Perry Hotter in a musical parody of Harry Potter and the Chamber of Secrets during summer camp. In more recent years, he's played Melchior Gabor in Spring Awakening, Dr. Parker in Bat Boy: The Musical and Tony in West Side Story, among others.
Those performances were all in the Greater San Francisco Bay Area. Simon moved to Gainesville in 2018 to become a neuro-scientific researcher with the UF Department of Neurology.
At UC-Santa Cruz, Simon was pursuing the unusual double-major of neuroscience and theater arts when his mother got sick. He took time off to care for her but eventually went back to college and obtained a degree in psychology from Arizona State.
The acting bug followed him from California to the Sunshine State.
"When I got to Gainesville, the very first thing I did was look for a theater," he said.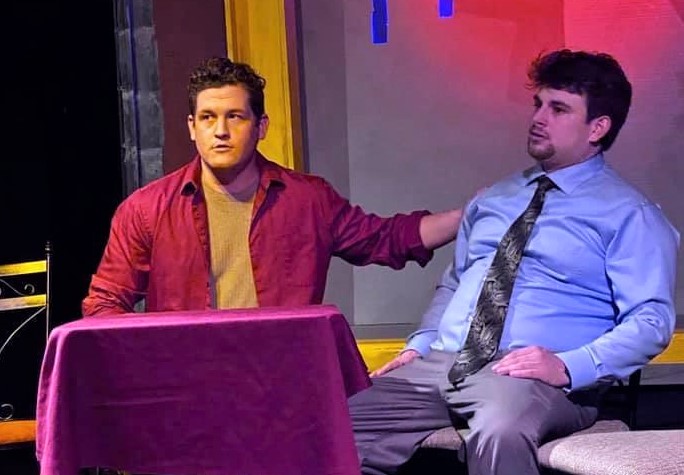 The Acrosstown quickly got his attention. He auditioned for and earned the role of Theodore Tifton in the drama In Splendid Error and followed that up with roles as Woodnut in The Nether, the narrator Harnell Chesterton in You Have the Right to Remain Dead, Macduff in Macbeth and Dru in Exit Santa.
However, I Love You Because will be Simon's first musical since arriving in Gainesville. The play features lyrics by Ryan Cunningham, set to music by Joshua Salzman.
"I love the music in the show," Simon said. "It's very jazzy and more modernized than a lot of classic musicals. Some of the harmonies are really complex, but figuring them out has been a blast."
In addition to Simon, the cast for I Love You Because includes Andrea Young as Marcy, Maria Herrera as Diana, Blake Matchett as Jeff, and Ian Hales and Jackie Collins as ensemble players. All have experience in local musicals.
Meanwhile, Christopher Goddard excels as the accompanying pianist. One of the actors even lends a pleasant saxophone to the soundtrack.
Collins, an Acrosstown veteran, is also musical director for I Love You Because. She said audiences can expect the musical numbers to draw them into the play.
"The songs are melodically extremely catchy and the words are hilarious, even with the more serious songs," she said. "Every single song you could listen to one time and hum the tune. And none of the lyrics are cheesy, even though you think they're going to be."
Director Kaitie Graves said Collins' contributions to the show are invaluable.
"Jackie is so good at this that she can take the music that has been written on this paper and change it to fit the vocal ranges of each actor," Graves said. "She's really a musical genius."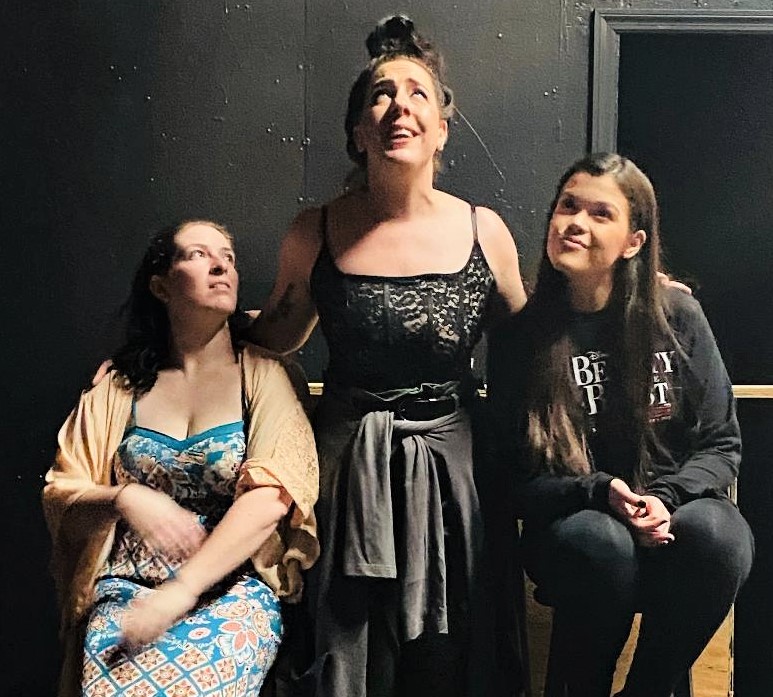 Graves also utilized Collins last fall while directing Into the Woods at the ART.
"I don't have a musical background at all," Graves said. "I sang choir in middle school, but as far as like knowing songs and notes, I have no idea. I completely rely on Jackie. She has her master's in music, she teaches music, and she just gets it."
Graves, however, does take credit for getting I Love You Because into the ART's 2019-20 season calendar.
"I thought it would be a great production to put on here because it's a black box space and I wanted to do something really contemporary and cool with the set design," she said. "Musicals in black boxes are always better to me for some reason because you're right there in it. You get to see everything."
Graves added that I Love You Because is "a true Rom-Com" because there are sweet and funny feel-good moments between the two couples.
"It's not anything that's going to have to make you think really hard," she said. "You come to this play because you want to have a fun date night. It's fun, the music is upbeat and contemporary, and the language makes sense. You'll sit and laugh through the entire play."
— Noel Neff
---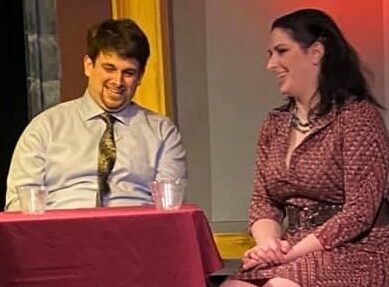 I Love You Because
Acrosstown Repertory Theatre
619 S. Main St.
(in the Historic Baird Center)
Gainesville, FL 32601
Performances: Friday and Saturday at 8 p.m., Sunday at 2 p.m. (through Feb. 2).

Tickets: $20 ($15 for students, seniors 55-plus and military).
Cast: Zach Simon, Andrea Young, Maria Herrera, Blake Matchett, Ian Hales, Jackie Collins and pianist Christopher Goddard.
Crew: Kaitie Graves (director), Jackie Collins (music director), Samantha Baugus (stage manager), Monica Cross (intimacy choreographer), Carolyne Salt (lighting design), Katherine Jordan (board operator), Katie Wallace (stage hand), Catherine Karow (assistant stage manager).
For further info, visit the Acrosstown Repertory Theatre website.