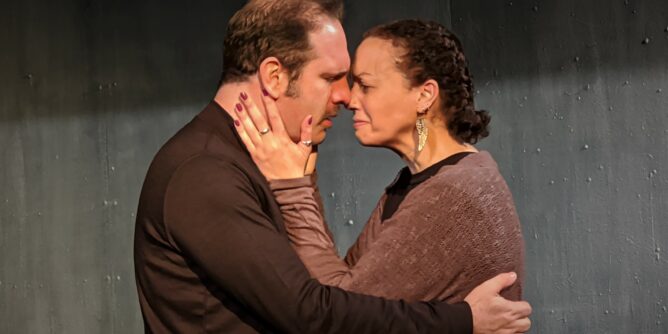 The Acrosstown Repertory Theatre will present three performances of the play written and directed by Michael Glover, who also has a starring role.
---
Gainesville theater audiences are quite familiar with Michael Glover's acting ability. His recent roles at the Acrosstown Repertory Theatre have included the lead in Macbeth, Dr. William Polidori in Bloody Poetry and Angelo in Measure for Measure, among many others.
This week, Glover's writing and directing skills will be in the spotlight when the Acrosstown presents his original play titled, ironically, A Film by Craven Frankel. There are only three performances — on Friday and Saturday at 8 p.m. and Sunday at 2 p.m.
"This is the first play I've written," Glover said. "I majored in screenwriting in college at UCF, so I've written several screenplays, but this is the first time I've attempted a play."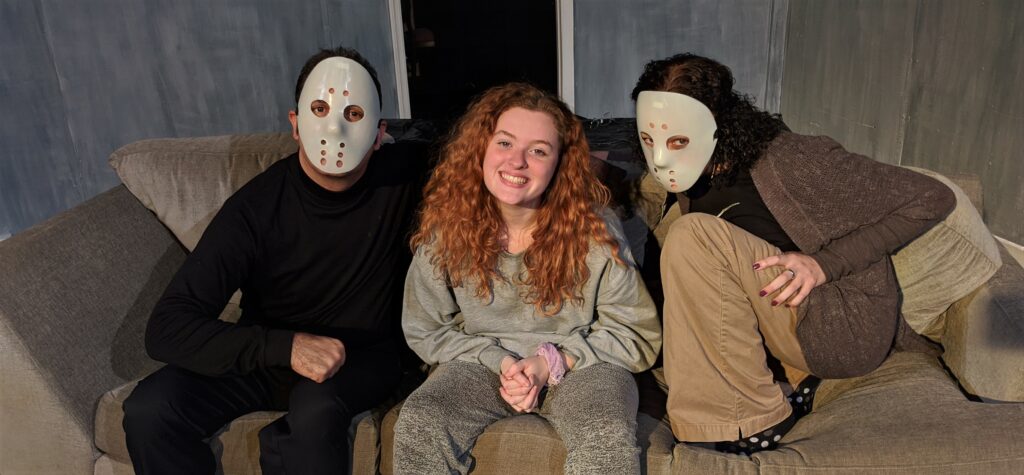 A Film by Craven Frankel tells the story of a middle-age father and his teenage daughter coping with the death of the family matriarch. Craven's parents were high school sweethearts in the small town of Little Cloud, South Dakota. They bonded over a shared passion for horror films — everything from Bride of Frankenstein to Sleepaway Camp.
"The mother, Autumn, wants to write and the father, Gary, aspires to be a special effects makeup artist," Glover said. "But, unfortunately for them, reality kind of sunk in. They had Craven very early and had to work and support her."
The fact that they named their daughter Craven after A Nightmare on Elm Street writer and director Wes Craven was no coincidence, according to Glover.
"The true inspiration for the story was that one day I was just kind of absentmindedly thinking and I thought of a person named Craven," he said. "I thought, 'Well, Craven's not a real name, but I can imagine calling someone named Craven, and who would name their name their child Craven?' My conclusion was it would have to be two horror-movie fanatics that loved the movie A Nightmare on Elm Street."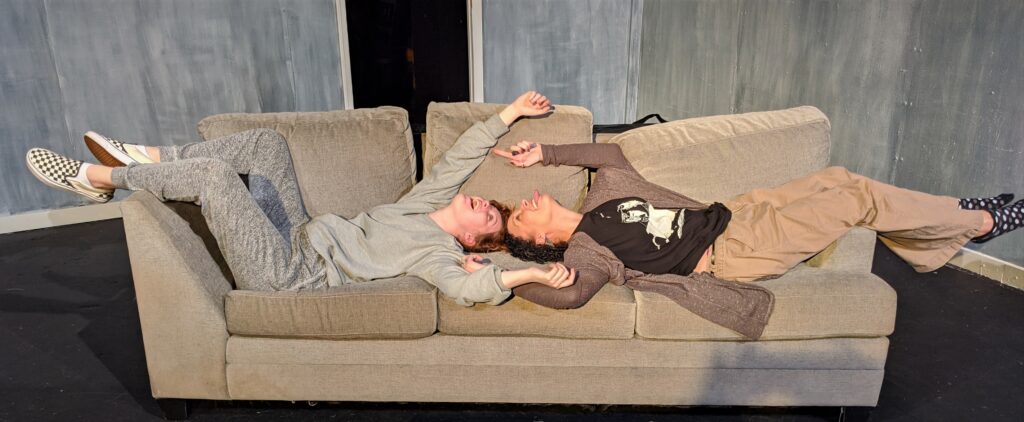 A Film by Craven Frankel made its debut a year ago as a staged reading during the annual Gainesville Homegrown Local Playwrights' Showcase at the Acrosstown. Glover was encouraged by the positive response the play received and decided to submit it to the theater's play-selection committee as a full production.
Carolyne Salt, the Acrosstown's president, said part of the theater's mission is to help local playwrights develop and workshop their pieces. A Film by Craven Frankel is the third consecutive locally written play produced at the Acrosstown, following Michael Presley Bobbitt's Florida Man and Robert Hugh Brown's Exit Santa.
"The talent we have in this town is amazing," Salt said. "Anything that we can do to promote that I think is worthwhile."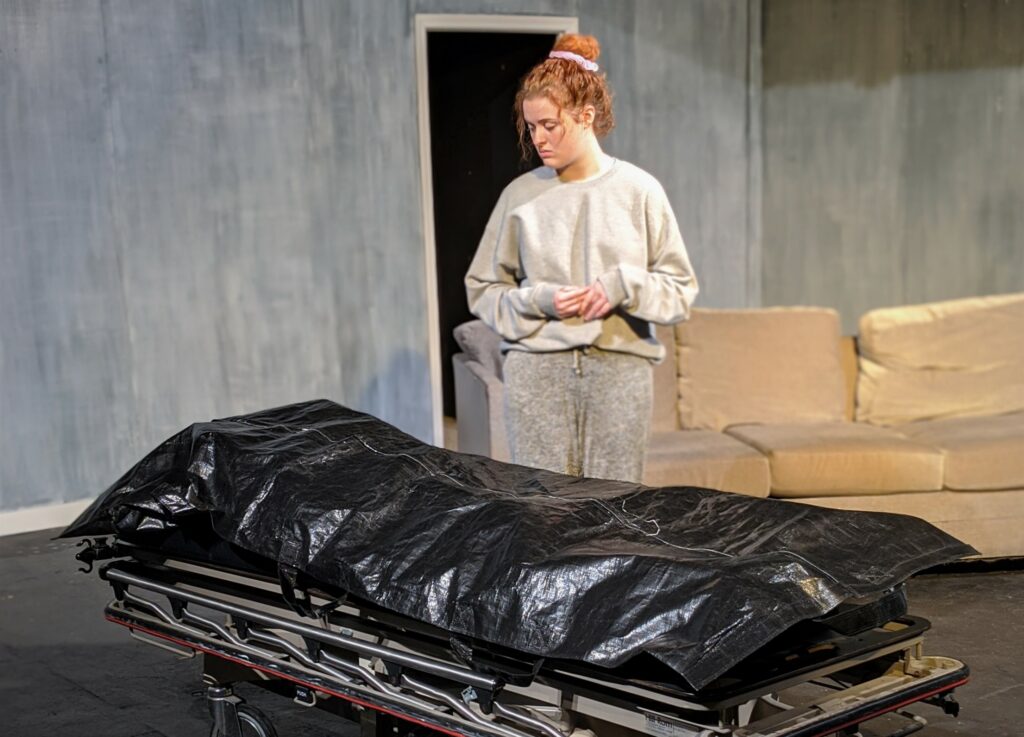 What drives A Film by Craven Frankel is the fact that the play is narrated by the deceased Autumn Frankel (Lola Bond) as she observes how her husband and daughter are dealing with her demise.
"Autumn's death sort of facilitates the play," Bond said. "Her family is her everything and she loves them even more for how quirky they are. That's why she fell in love with Gary, because he was obsessed with horror movies and Tom Savini-style gore effects."
Bond, whose most recent role was as The Witch in the ART's Into the Woods, applauded Glover for creating such a "beautiful and authentic" role.
"As much as the show is about Gary and Craven learning to live without Autumn, it's Autumn learning that it's okay to let go and that her time's over," she said. "She did her job while she was alive by raising a compassionate, artistic, fierce young lady [Craven] and she had a good life with a man [Gary] that she absolutely adored and who absolutely adored her."
Cameron Rose Varvel, 17, who played the protagonist's girlfriend in Florida Man, returns to the Acrosstown's stage in the role of 15-year-old Craven.
"When I was in Florida Man, Lola texted me like two weeks into the show and wrote 'Hey, I have this new opportunity and I would love for you to play my daughter,'" Varvel said. "She sent me the script and it was so captivating!"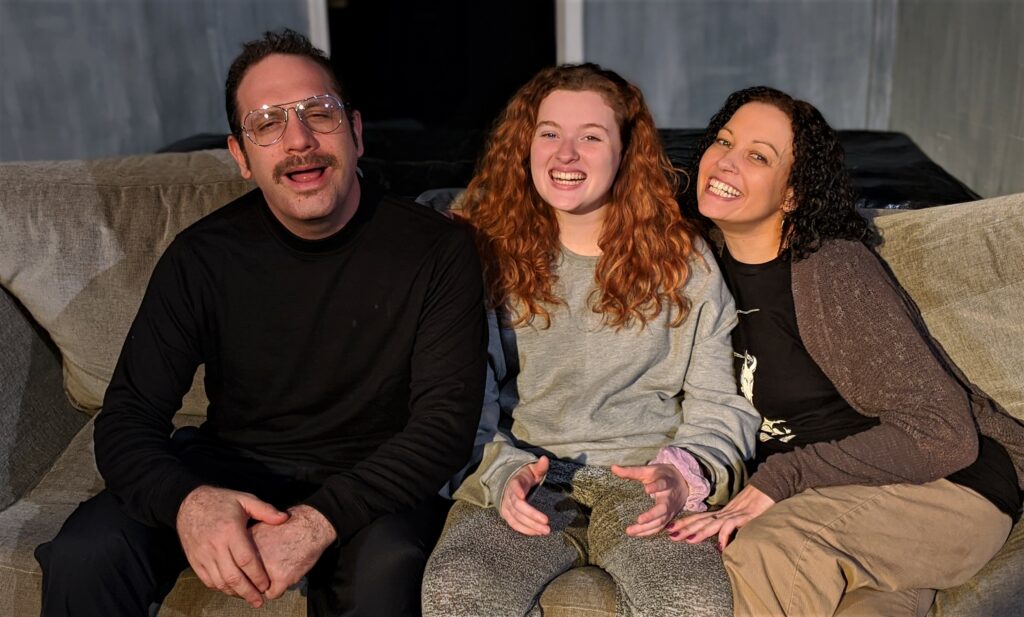 Varvel, a senior at Buchholz High School, said she enjoys the dynamics that exist between Craven and her father, but also the mother's lasting influence.
"I think it's beautiful," she said. "Lola as Autumn is a force to be reckoned with. She really is the glue that holds everyone together."
Also giving memorable performances are Houston Wells as undertaker Dan Caput (yes, as in kaput!), Derek Wohlust as Craven's dutiful grandfather, Carolyne Salt as misguided grief counselor Melody, Emma Grimm as free-spirited teen Kat Slaughter and Devin Hutchingson as Kat's playful boyfriend, Wolph.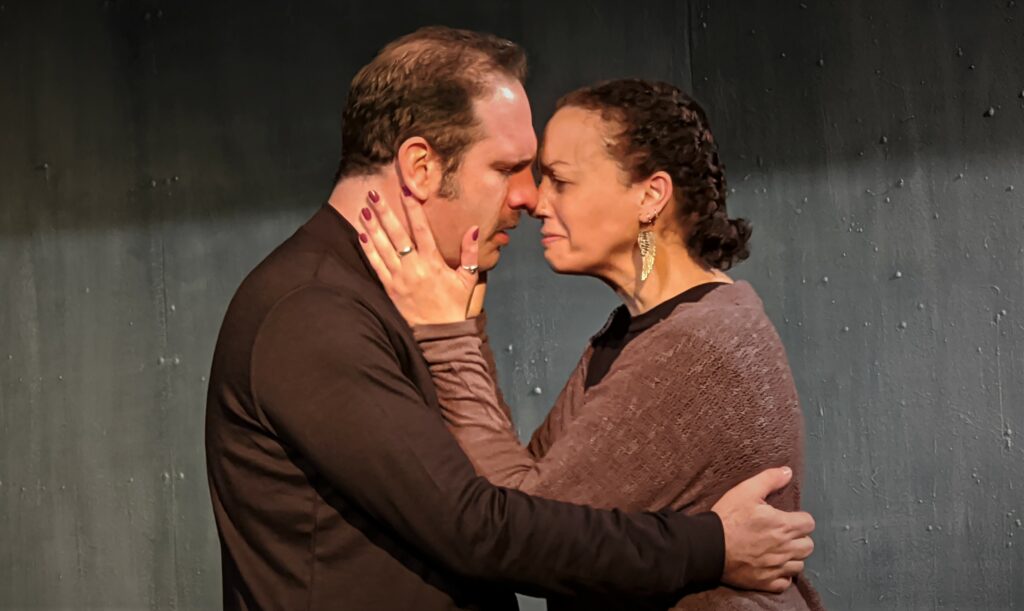 Glover chose the surname Frankel while reading "Man's Search for Meaning," a 1946 book written by noted neurologist and psychiatrist Viktor Frankl.
"Many of the themes from that book were about the finding of meaning in tragedy, one of the things that carries over into the play itself," Glover said.
Then he added that he wants A Film by Craven Frankel to move audiences without being a downer.
"It's a happy-sad story," Glover said. "It's got some very tragic elements to it, but it's also, I think, funny. The challenge is to balance the comedic and the tragic.
"I think people will walk out of it very happy, feeling pretty good."
— Noel Leroux
---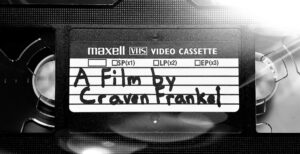 A Film by Craven Frankel
Acrosstown Repertory Theatre
619 S. Main St.
(in the Historic Baird Center)
Gainesville, FL 32601
Performances: Friday and Saturday at 8 p.m., Sunday at 2 p.m. (one weekend only).

Tickets: $20 ($15 for students, seniors 55-plus and military).
Cast: Lola Bond (Autumn Frankel), Cameron Rose Varvel (Craven Frankel), Michael Glover (Gary Frankel), Emma Grimm (Kat Slaughter), Carolyne Salt (Melody Westondorf), Devin Hutchingson (Wolph), Derek Wohlust (Russ Burrington) and Houston Wells (Dan Caput).
Crew: Michael Glover (director), Xanna Prentice (stage manager), Jay Koester (lighting).