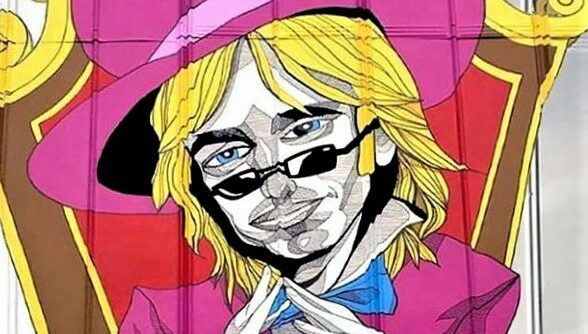 Music festivals at Depot Park and Heartwood Soundstage, a symposium and more are taking place this week to honor Gainesville's music legend.
---
Like all Tom Petty fans, Adam Shoenfeld and Katie Cook were devastated two years ago this month when they heard the news that the famed singer and songwriter from Gainesville had died at age 66.
"We felt like we'd lost a friend that day," said Shoenfeld, a Nashville-based musician, songwriter and producer perhaps best known as the guitarist for Tim McGraw's touring band.
To honor Petty's memory, Shoenfeld and his wife, a CMT (Country Music Television) personality, collaborated on a song titled "I Miss Tom Petty," a sentiment shared by music fans everywhere. It begins …
The streets were paved with gold
The sun was always shinin'
We were never grown' old
(We were) too busy flyin'
So many miles
You were there for the smiles
Could always count on you when things got heavy
I miss Tom Petty …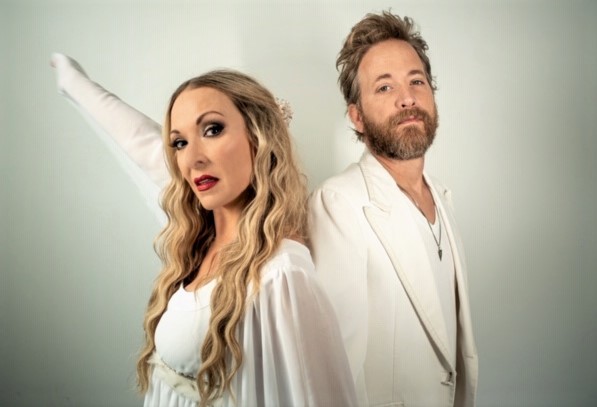 "When Katie and I were writing the song, I personally took from my experience riding down the highway on a tour bus with my best friends, and imagined what it would've been like to be one of the Heartbreakers right there next to Tom," Shoenfeld said.
Shoenfeld explained that, due to a communication error, the song was released in 2018 as simply "Tom Petty." However, it will be officially re-released Friday as "I Miss Tom Petty."
This weekend, Shoenfeld and Cook will perform the heartfelt song in front of thousands of adoring Petty fans in his hometown when their band, SunKat, takes the stage during the Tom Petty Birthday Bash at Depot Park.
Our entire community is coming together for a good time and a good cause.
— Jason Hedges, Tom Petty Birthday Bash organizer
The free music festival begins Friday night with a "soft opening" and continues Saturday and Sunday with two full days of music featuring more than 20 artists on two stages. The headlining band on Saturday is Low Cut Connie from Philadelphia, while Heavy Petty, Gainesville's Tom Petty tribute band, will close out Sunday's festivities on what would have been Petty's 69th birthday.
In fact, there will be a "Happy Birthday" sing-along followed by a fireworks display courtesy of CampusUSA starting at 8 p.m. before Heavy Petty performs.
"Our entire community is coming together for a good time and a good cause," said Jason Hedges, front man for Heavy Petty and organizer of the event.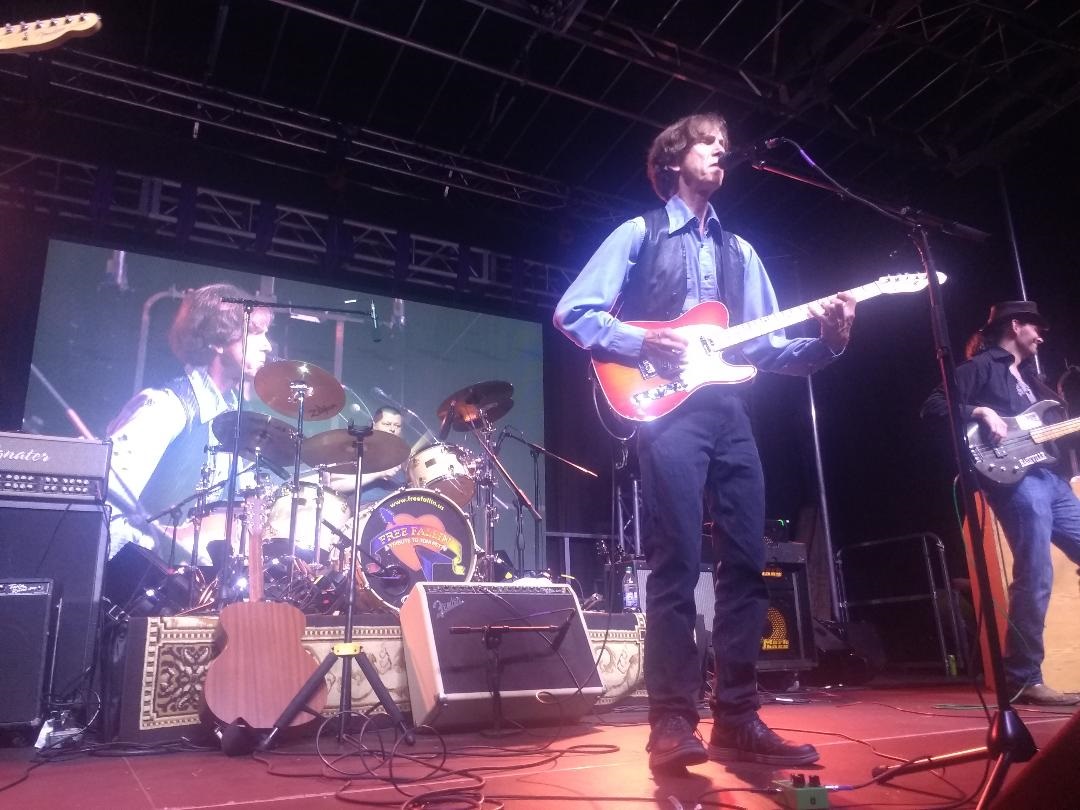 Meanwhile, one block north of Depot Park, Heartwood Soundstage will once again be the site of Tom Petty Weekend starting on Thursday evening and continuing through Saturday with an impressive lineup of more than 30 musical acts and six storytellers on indoor and outdoor stages.
The ticketed event is expected to draw more than 2,500 people, including an influx of Tom Petty Nation fans from around the nation and world. The headlining bands are The Shelters on Friday night and Southern Accents on Saturday night.
"We think this is a really important thing to do to honor Tom," said Dan Spiess, producer of Tom Petty Weekend. "We have so many terrific bands that it gives me chills. A number of these musicians knew Tom Petty in high school and when he was growing up."
For a schedule of both music festivals, scroll to the bottom of this article.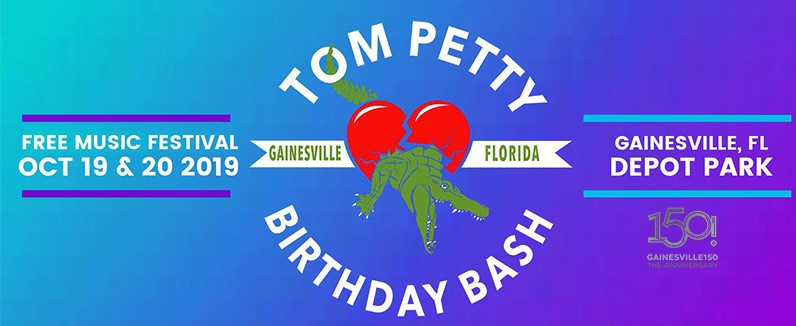 Heartwood Soundstage was the site of the first Tom Petty Birthday Bash in 2017, just two weeks after the Rock and Roll Hall of Famer died of an accidental drug overdose in Los Angeles. At the urging of friends, Hedges hastily organized the one-day event, inviting nine local musicians and bands to perform.
The free event attracted more than 2,500 Tom Petty fans trying to reconcile with the loss of the rock and roll icon.
"It was really beautiful," Hedges said. "There was a lot of emotion. There were tears and there was laughter. It was a truly amazing moment for all of us and truly sad.
"Everyone chipped in and helped out to make it a really special time — and then we decided to do it again."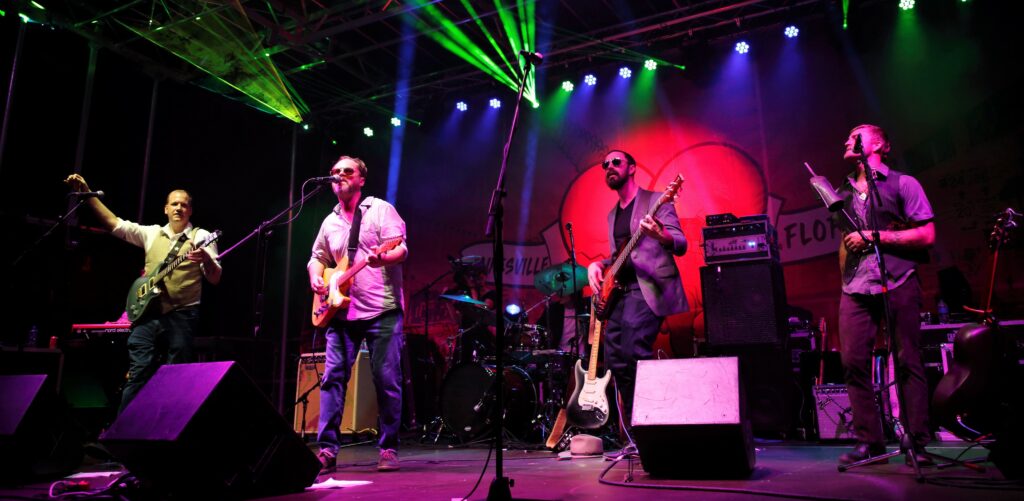 Determined to keep the event free and open to the public, Hedges moved the Tom Petty Birthday Bash to Depot Park in 2018. He received the encouragement of Petty's brother Bruce, daughter Adria and widow Dana, among others connected with Petty, including Warner Bros. Records and Tony Dimitriades, longtime manager of Tom Petty & The Heartbreakers.
"We got on this phone conversation and they were like 'What do you wanna do, kid? We love what you did last year. We heard it was really beautiful. Sorry we couldn't make it'," Hedges said.
A large concert stage was erected on the west side of the park, in the shadow of the Cade Museum for Creativity & Invention. And once again, throngs of enthusiastic music fans attended the two-day event. And members of Petty's family made a special appearance.
Although the event is free and sponsored by Columbia Care, proceeds from VIP tickets, beer sales and merchandise sales once again go to the UF Health Shands Arts in Medicine. The program, a model for other hospitals around the world, brings music, art and dance to patients young and old in all units — pediatrics, the ICU, even in the emergency department.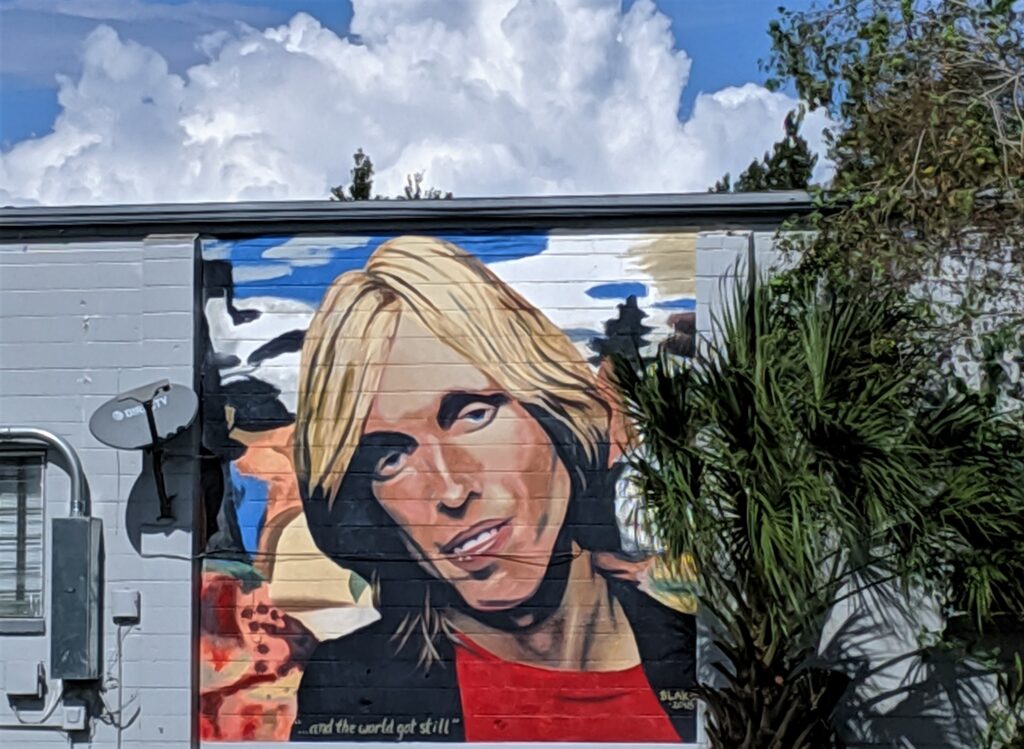 "We love our partnership with the Tom Petty Birthday Bash," said Tina Mullen, director of UF Health Shands Arts In Medicine. "We believe that music has the power to change how people deal with life's challenges, and our music team shares Tom's music with our patients every day. With proceeds from the Bash, we were able to start the Music in Medicine fund in 2018 which directly supports the musicians who do this transformative work."
In fact, Hedges is one of those musicians in the Arts in Medicine program and has witnessed results first-hand. He participated in a recently completed five-year, double-blinded study that revealed how music affects dosages of pain medicine in ER patients.
"We found out that people required less dosages of morphine if we gave them dosages of music in large margins," Hedges said. "It's very poignant because Tom Petty died of an overdose and the opioid crisis is huge right now, so what we're doing is helping people. Music is medicine, and I believe that."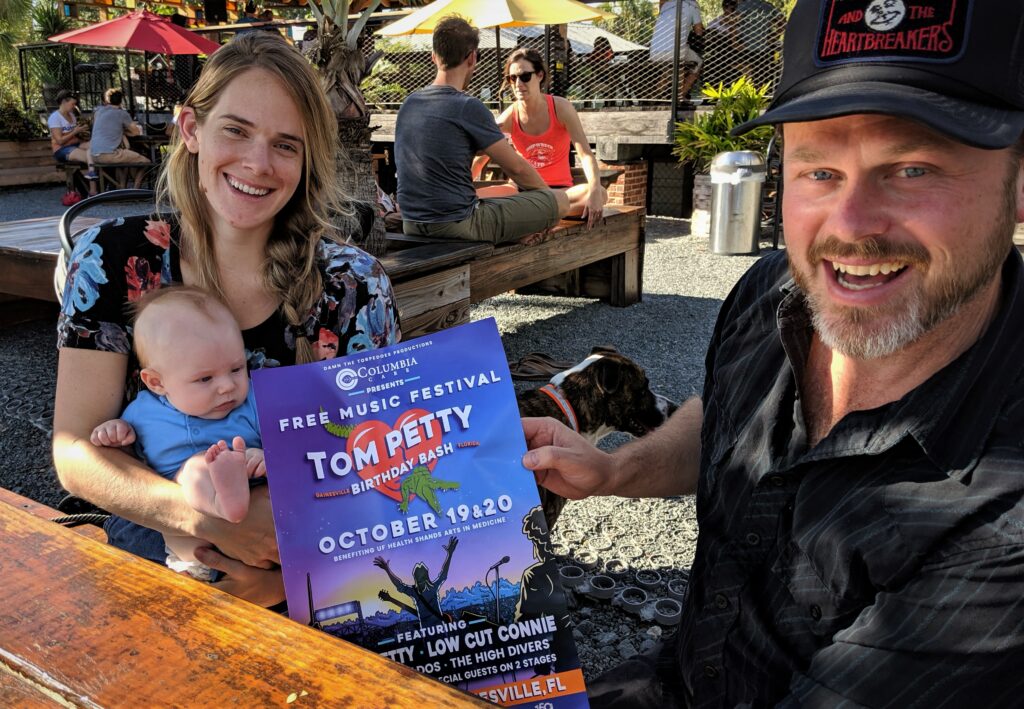 Adam Shoenfeld and Katie Cook were so impressed by the connection between the Tom Petty Birthday Bash and such a worthwhile cause that SunKat will perform its set for free on Saturday at 5 p.m. The band includes David Santos from the Melissa Etheridge Band on bass and Jeff Marino from the Darius Rucker Band on drums.
According to Hedges, Shoenfeld told him: "We're coming either way, whether we play or not, because we love what you're doing, we love Tom Petty, we love that it's free, and we love Arts in Medicine. I'm paying for the band to come and I'm paying for the hotel rooms and the plane tickets. Just give us a place on that stage!"
Then Hedges paused for a moment to let that sink in.
"He's paying to play our festival!" he said. "They're a great couple and great people, and that's the spirit of this whole thing."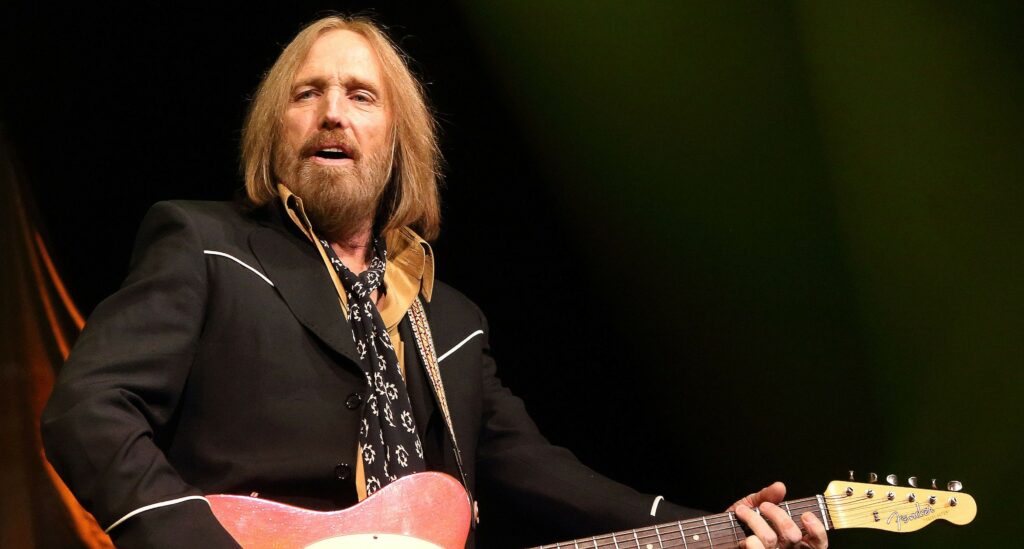 Shoenfeld and Cook did not know Petty personally. However, their first date was a Tom Petty concert.
"Our connection to Tom was as a musical inspiration and as fans," Shoenfeld said. "With CMT, Katie had the pleasure of covering the Tom Petty MusiCares red carpet. She got to speak with Benmont Tench, Stevie Nicks and Jeff Lynne about Tom."
Shoenfeld added that he has been brought to tears — and sometimes still is — when a Tom Petty song comes on the radio.
"We think the magic of Tom Petty was that you felt like you knew him once you heard him on the radio, watched his videos or got put in a trance at one of his concerts," he said.
Expect SunKat to perform a few Tom Petty songs as well as original tunes from their self-titled album being released Friday.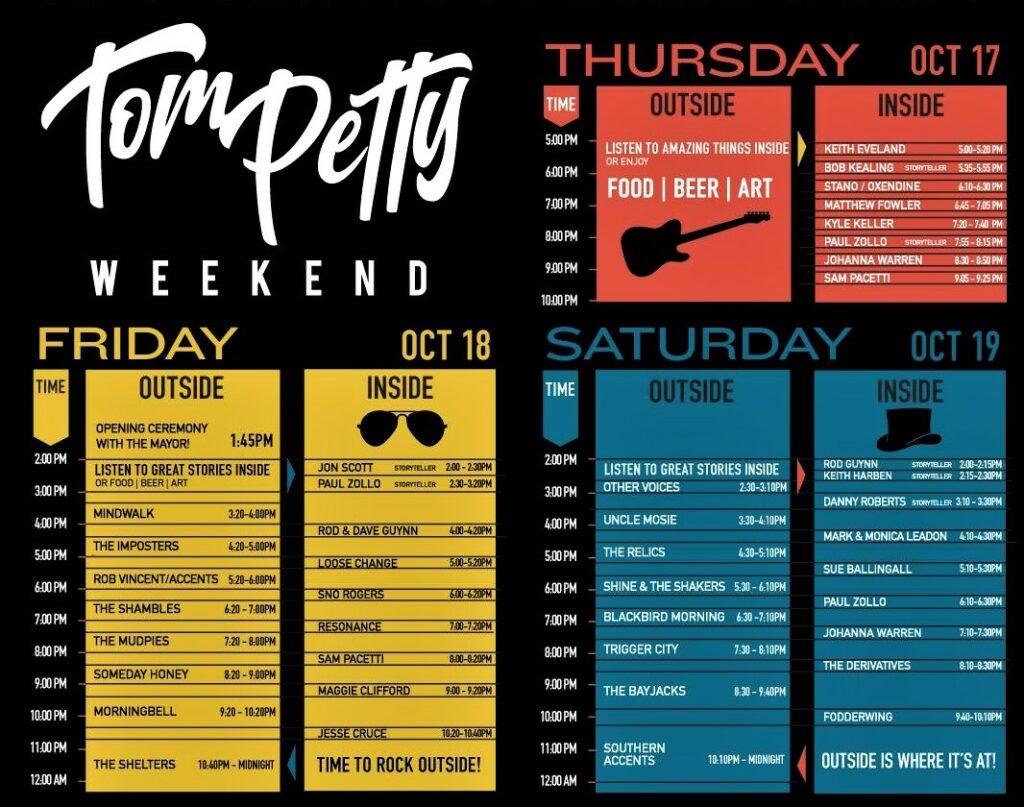 Heartwood Soundstage's Tom Petty Weekend music festival gets a one-day jump on things, beginning Thursday with a Tom Petty Nation meet-up that includes musicians and storytellers performing on the indoor soundstage.
On Friday, Gainesville mayor Lauren Poe will take part in an opening ceremony at 1:45 p.m. followed by bands performing 40-minute sets on the outdoor stage and individual artists performing 20-minute sets indoors starting at 2 p.m. and continuing late into the night. The Shelters, based in Los Angeles, take the stage at 10:40 p.m.
Spiess, the event's first-year producer, said that Petty fans should enjoy The Shelters, a Los Angeles-based band that Petty himself took under his wings on advice from stepson Dylan.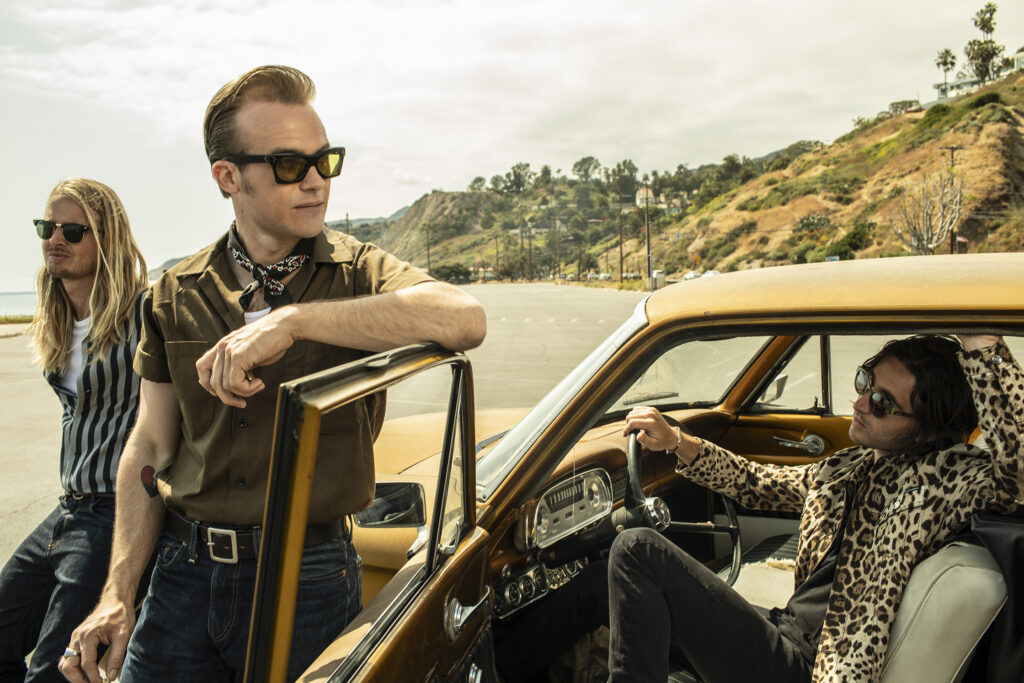 "[Petty] liked them and he brought them into his home studio so they could practice and play," Spiess said. "He was impressed enough to where he decided to produce their first album. He brought them on tour with Mudcrutch in 2016 and they opened up for them for 21 dates.
"They're a young band, they're fresh and they've got a great rock sound with a modern slant to it, and I think everyone will really enjoy them."
Another treat for Tom Petty fans on Friday is a 7:20 p.m. performance by The Mudpies, a Gainesville-based band that covers Mudcrutch songs. Original Mudcrutch member Danny Roberts will perform on guitar.
"Danny has the demo tape from the original Mudcrutch album that was never released, and they are going to play most, if not all, of the songs from that demo album when they get on the stage," Spiess said.
Saturday's headliners, Nashville-based Southern Accents, are rated as the No. 1 Tom Petty & The Heartbreakers tribute band by Tom Petty Nation. They will go onstage at 10:10 p.m., following a set by The Bayjacks, featuring former Mudcrutch guitarist and Petty boyhood friend Tom Leadon.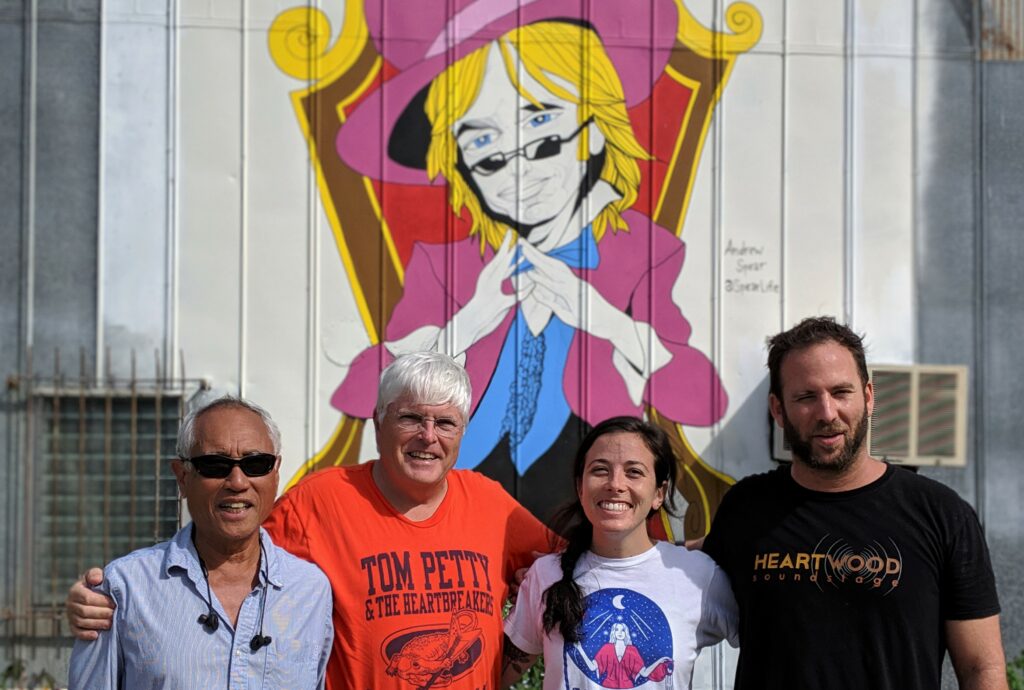 An added treat for Tom Petty fans attending Tom Petty Weekend is a display of memorabilia related to Petty's early days in Gainesville presented by B-Side Vintage. The guitar shop is relocating from Northwest 8th Avenue to a building on the Heartwood Soundstage property.
Mike Boulware, co-owner of B-Side Vintage with John Gordon and Tom Holtz, has set up a stage inside the shop that includes the amplifier Tom Petty used in 1966 when his first band, the Sundowners, performed their very first gig at the Moose Lodge on Northeast 23rd Avenue.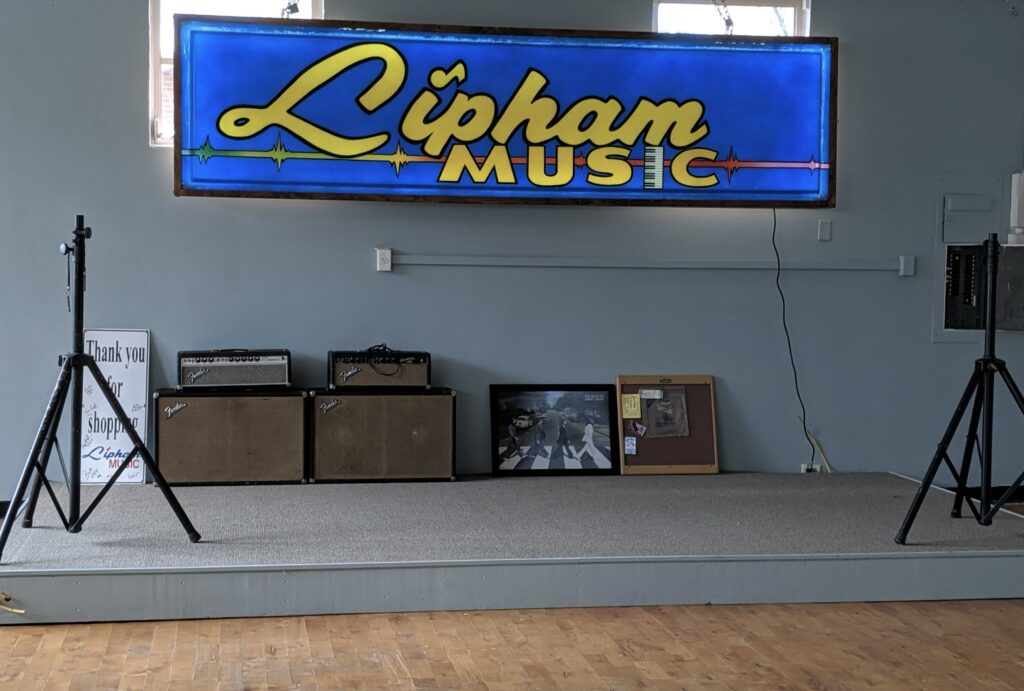 Behind the stage is a sign from the old Lipham Music store that supplied many future rock stars — Stephen Stills, Don Felder, the Allman Brothers, Petty and others — with equipment.
"This stage is a shrine to music store owners who sold everyone their gear back in the day," Boulware said. "We're inviting people to pick up a guitar and to play through Tom's amps."
Nearby will be display cases containing photographs and other items from Petty's Gainesville childhood courtesy of Keith Harben, a lifelong friend of the rock star. One of the treasured items includes a Valentine's Day card that Petty gave to Harben's twin sister when he was 5 or 6 years old.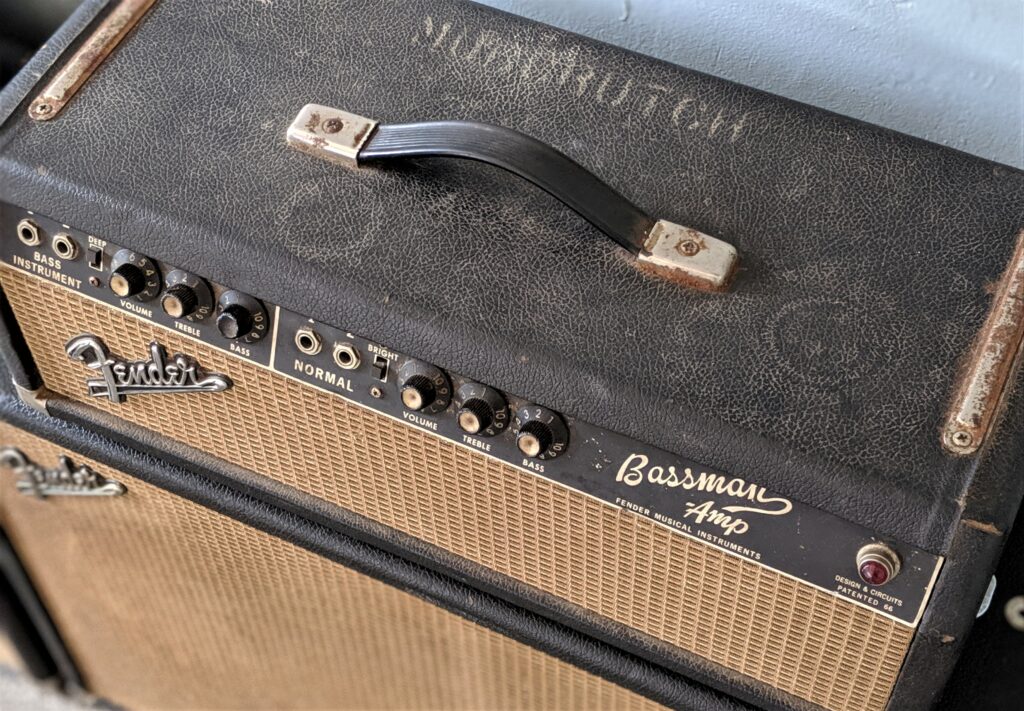 "Tom would laugh his ass off if he knew the hoopla everyone was making about him," said Boulware, who was two grades behind Petty at Gainesville High School but sang in the choir with him for a few years. They also played youth sports in the same leagues.
"I think Tom knew he had talent and that his talent was to write," he added.
Boulware, an accomplished musician himself, will perform onstage for three bands during Tom Petty Weekend — the Imposters (Beatles tribute band) and the Mudpies on Friday and his newest band, Fodderwing, on Saturday night.
"No one really covers the Mudcrutch catalog except for the Mudpies, especially the Tulsa demo at Leon Russell's recording studio," Boulware said.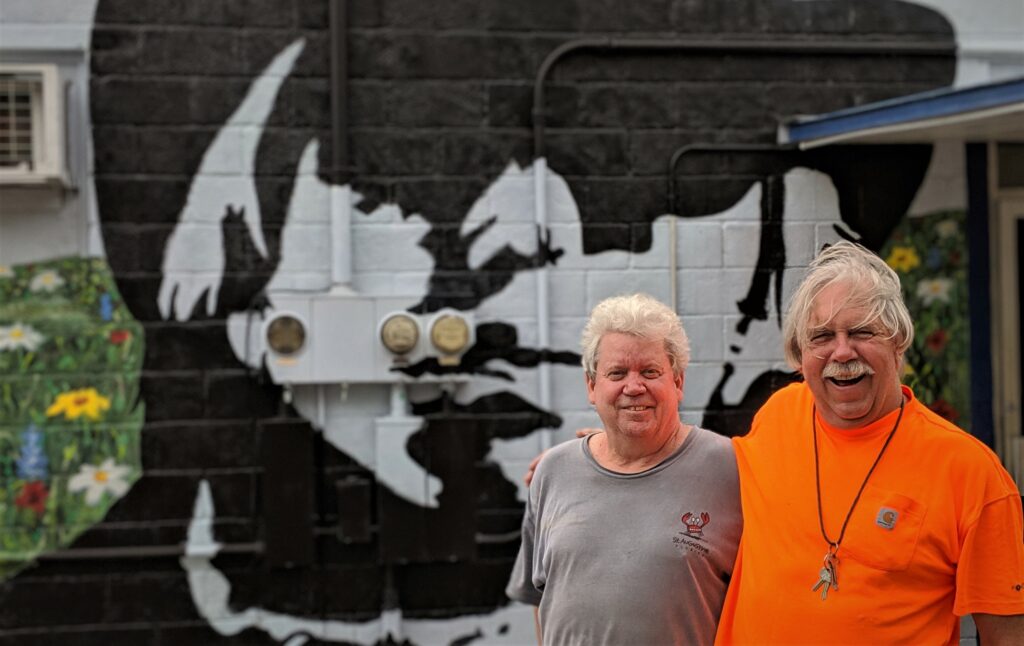 Spiess attended two of Petty's concerts, including the band's 30th-anniversary show in 2006, but said he didn't truly appreciate Petty's body of music until after his death.
"I was a big fan of rock and roll and went to a lot of concerts when I was young," Spiess said. "I was aware of Tom Petty but wasn't a huge fan. What happened was, when he died, my reaction totally surprised me. I was crushed. I was like, 'Wow, I didn't know I was that big a fan of his.'"
It was an ah-ha moment for Spiess.
"When you lose somebody, you realize how important they were," he said. "And, for me, that's what happened. 'My goodness, this guy was really important not only to rock and roll, but he was really important to Gainesville.'"
This week's festivities honoring Tom Petty are not confined to South Main Street. On Thursday at 11 a.m., there will be a Tom Petty Symposium hosted by the Matheson History Museum, 513 E. University Ave. Five authors and musicians, who either knew Petty personally or studied his life, will share stories and discuss the importance and impact of Tom Petty's music.
Spiess will moderate the panel, which will include Boulware, Harben, Bob Kealing, Danny Roberts and Paul Zollo. The event is free, but pre-registration is recommended through eventbrite.com.
Also, First Magnitude Brewing Company, 1220 SE Veitch St. (south of Depot Park) will host Tom Petty: A Celebration on Saturday beginning at noon. There will be live music starting at 1 p.m. with Local Voices, Beartoe, Corwin and Friends and Drew White. The brewery is also releasing Tom Petty-themed craft beers, including Won't Bock Down and Learning to Rye.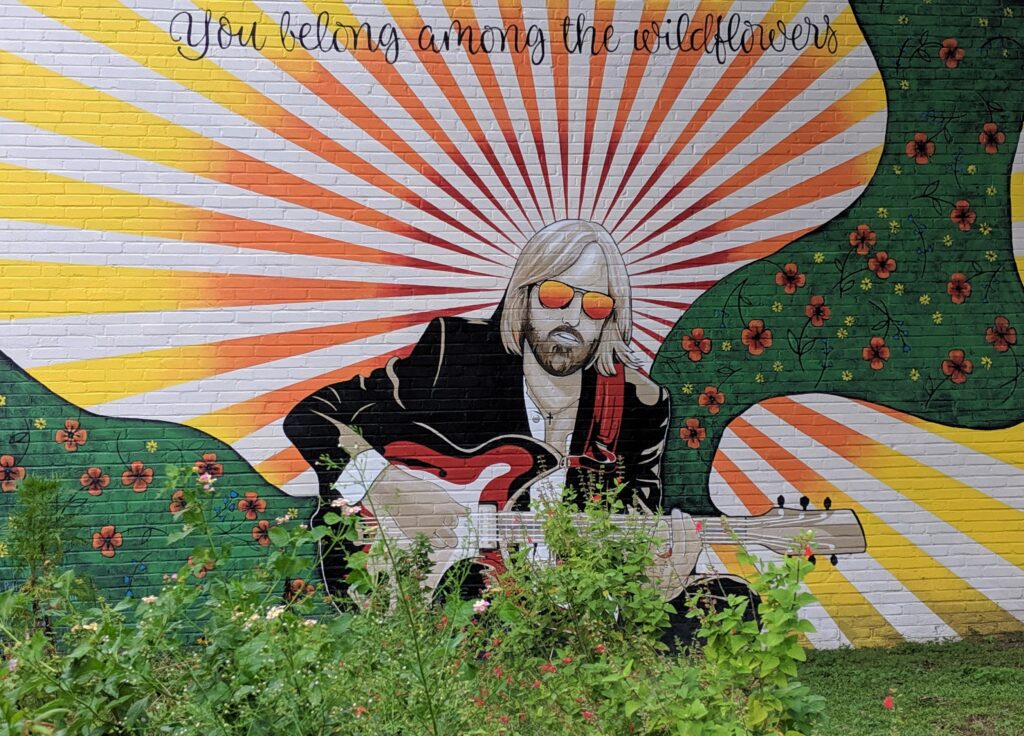 Meanwhile, Sidney Lanier School, 312 NW 16th Ave., is inviting members of Tom Petty Nation and other fans to take photos of the Tom Petty mural on the east wall of the building in which Petty attended elementary school.
Wanda Moffett, the school's garden coordinator, said the mural will be open for photo opportunities Friday, Saturday and Sunday from 11 a.m.-3 p.m. Donations are appreciated. Last year the school raised $315, which was used to expand the wildflowers garden and other plantings.
Spiess said it is an honor to celebrate Tom Petty's life and legacy.
"We've come to know there are fans that are 8 years old and fans that fans are 80 years old and everywhere in between, and his music appealed to everybody," he said. "This is his hometown, where he lived the first 23 years of his life. He never failed to mention that 'Well, I'm from Gainesville, Florida,' and then he would write about it. He'd mention Gainesville or parts of Gainesville or towns in the area in numerous songs.
"I think it's important for us to recognize that he was perhaps the most famous person to come from this town and that we should honor and respect him by doing something special."
— Noel Leroux
---
TOM PETTY FESTIVITIES
> Thursday
11 a.m.-1 p.m.: Tom Petty Symposium at Matheson History Museum, 513 E. University Ave. Free admission by RSVP at eventbrite.com.
Tom Petty Weekend at Heartwood Soundstage, 619 S. Main St.
Indoor stage: Keith Eveland, 5 p.m.; Bob Kealing (storytelling), 5:35 p.m.; Stano/Oxendine, 6:10 p.m.; Matthew Fowler, 6:45 p.m.; Kyle Keller, 7:20 p.m.; Paul Zollo (storytelling), 7:55 p.m.; Johanna Warren, 8:30 p.m.; Sam Pacetti, 9:05 p.m.
Outdoor area: Food vendors, beer concessions and art, 5-10 p.m.
> Friday
Tom Petty Weekend at Heartwood Soundstage, 619 S. Main St.
1:45 p.m.: Opening ceremony with Gainesville mayor Lauren Poe.
Outdoor stage: Mindwalk, 3:20 p.m.; The Imposters, 4:20 p.m.; Rob Vincent/Accents, 5:20 p.m.; The Shambles, 6:20 p.m.; The Mudpies, 7:20 p.m.; Someday Honey, 8:20 p.m.; Morningbell, 9:20 p.m.; The Shelters, 10:40 p.m.
Indoor stage: Jon Scott (storytelling), 2 p.m.; Paul Zollo (storytelling), 2:30 p.m.; Rod and Dave Guynn, 4 p.m.; Loose Change, 5 p.m.; Sno Rogers, 6 p.m.; Resonance, 7 p.m.; Sam Pacetti, 8 p.m.; Maggie Clifford, 9 p.m.;  Jesse Cruce, 10:20 p.m.
Tom Petty Birthday Bash at Depot Park
Acoustic stage (VIP kick-off party): Barry Sides and Gary Morse, 5:15 p.m.; Jason and Sarah Hedges, 6 p.m.
Main stage: Lover's Booth, 6:30 p.m.; Scott Free, 7:30 p.m.; Have Gun, Will Travel, 8:30 p.m.; Heavycrutch (Mudcrutch and Tom Petty deep cuts tribute), 9:40 p.m.
> Saturday
Tom Petty Weekend at Heartwood Soundstage, 619 S. Main St.
Outdoor stage: Other Voices, 2:30 p.m.; Uncle Mosie, 3:30 p.m.;  The Relics, 4:30 p.m.; Shine & The Shakers, 5:30 p.m.; Blackbird Morning, 6:30 p.m.; Trigger City, 7:30 p.m.; The Bayjacks, 8:30 p.m.; Southern Accents, 10:10 p.m.
Indoor stage: Rod Guynn (storytelling), 2 p.m.; Keith Harben (storytelling), 2:15 p.m.; Danny Roberts (storytelling), 3:10 p.m.; Mark and Monica Leadon, 4:10 p.m.; Sue Ballingall, 5:10 p.m.; Paul Zollo, 6:10 p.m.; Johanna Warren, 7:10 p.m.; The Derivatives, 8:10 p.m.; Fodderwing, 9:40 p.m.
Tom Petty Birthday Bash at Depot Park
Acoustic stage: River Wells, 1:40 p.m.; Johnathan Coody, 2:40 p.m.; Sara Donnachie, 3:40 p.m.; Rod & Dave Gyunn, 4:40 p.m.; Harold Gertner, 5:40 p.m.; Logan Lawrence, 6:50 p.m.; Barry Sides, 8 p.m.; Steve Goodie, 9:10 p.m.
Main stage: For Us, 1:10 p.m.; Orphans of the Storm, 2 p.m.; Palimony, 3 p.m.; Paleface, 4 p.m.; SunKat, 5 p.m.; Hedges, 6 p.m.; Andrew Leahey & the Homestead, 7:10 p.m.; The High Divers, 8:20 p.m.; Low Cut Connie, 9:30 p.m.
Tom Petty: A Celebration at First Magnitude Brewing Co., 1220 SE Veitch St.
Noon-11 p.m.: Live music starting at 1 p.m. with Local Voices, Beartoe, Corwin and Friends and Drew White. Also, the brewery is releasing Tom Petty-themed craft beers. Free admission.
> Sunday
Tom Petty Birthday Bash at Depot Park
Acoustic stage: Laurie Anne, 2:40 p.m.; Jason & Sarah Hedges, 3:40 p.m.; Don Blitch, 4:40 p.m.; Gary Gordon, 5:40 p.m.; Mark Connelly, 6:50 p.m.
Main stage: Laurus Vidal, 2 p.m.; Salt & Pine, 3 p.m.; Hannah Harber & the Lionhearts, 4 p.m.; Edan Archer, 5 p.m.; Tristen, 6 p.m.; Dixie Desperados, 7:10 p.m.; Happy Birthday Singalong and Fireworks, 8 p.m.; Heavy Petty (Tom Petty & the Heartbreakers tribute), 8:30 p.m.
---
For details and ticket info, visit the Tom Petty Weekend website and the Tom Petty Birthday Bash 2019 website.
Also, follow the festivities this weekend on the Gainesville Downtown Facebook page.