Michael Presley Bobbitt's comedy has already played off-Broadway. This week it premieres locally at the Acrosstown Repertory Theatre.
---
Before a rehearsal for his latest outrageous play, Florida Man, Michael Presley Bobbitt couldn't wait to introduce the star of the show — not an actor, mind you, but a … well, let's just call it a "contraption."
With one swift whoosh of a sheet, Bobbitt unveiled a mechanism that would've made Rube Goldberg proud and Whoopi Goldberg blush.
"I call it the Sex Cannon 3000!" Bobbitt announced with what could best be described as a shit-eating grin.
Right smack in the middle of the stage at the Acrosstown Repertory Theatre stood a machine with a large rubber penis — yes, a dildo — attached to the end of a metal rod fastened to a motor affixed to a base made of PVC pipes.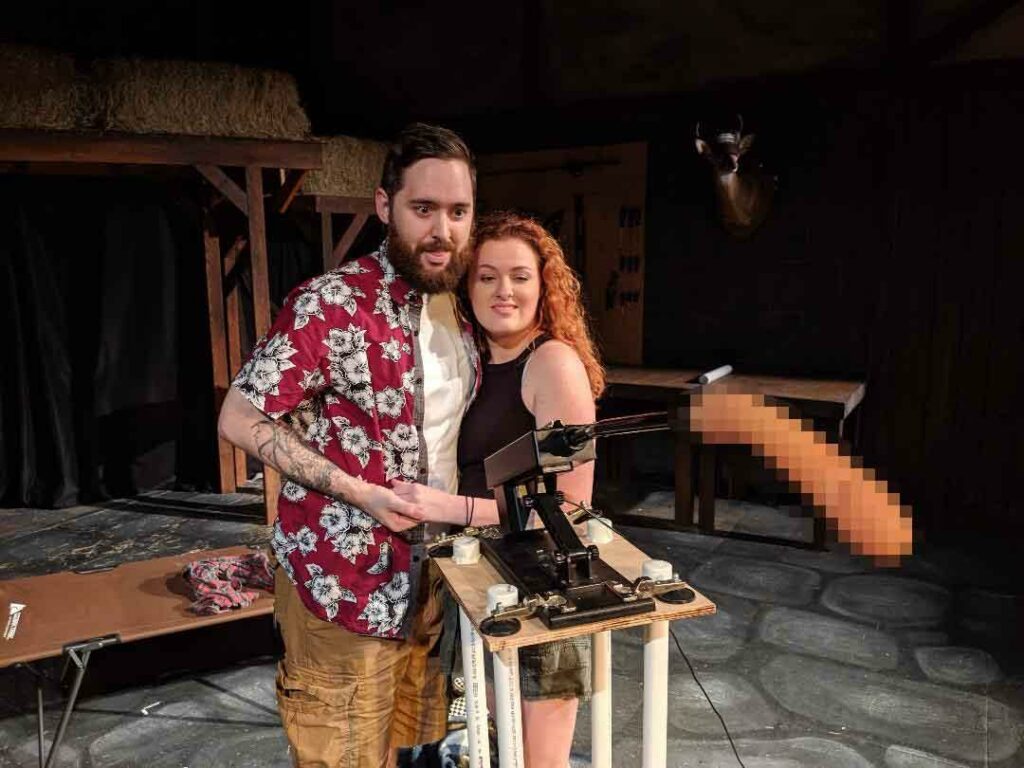 Bobbitt pushed a button and the thing wildly jiggled and then rumbled to life.
"As [its creator] says in the play, it's fully articulated from multiple points," Bobbitt said. "Any conceivable position a person can contort themselves into, this can bugger them pro-style!"
Oh, my!
Don't worry, however. This is not a play about sex. Trust us. The harmless machine is simply a device to help drive the plot to a satisfying climax. Seriously now.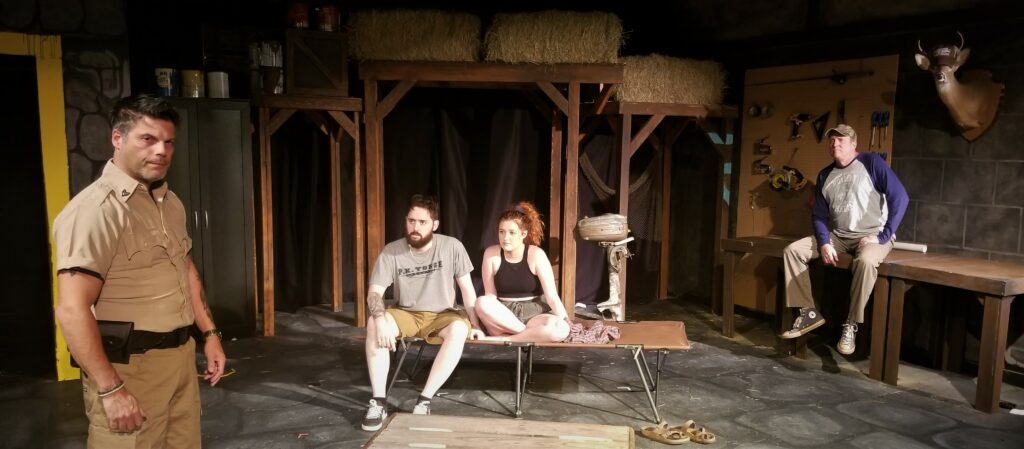 Florida Man begins a three-week run on Thursday at 8 p.m. at the Acrosstown, 619 S. Main St. (in the Historic Baird Center). There will also be shows Friday and Saturday at 8 p.m. and Sunday at 2 p.m. through Nov. 10.
Double entendres aside (for now), Florida Man is actually a love story wrapped around a bigger story of redemption set in the "Florida Man" realm where the bizarre is seemingly an everyday occurrence.
Or, as Bobbitt explained in a nutshell: "The whole premise of the play, as I like to say, is its own 'Florida Man' headline — 'Florida man, wracked with guilt, digs up his dead father to give him the proper Viking funeral he always wanted.'"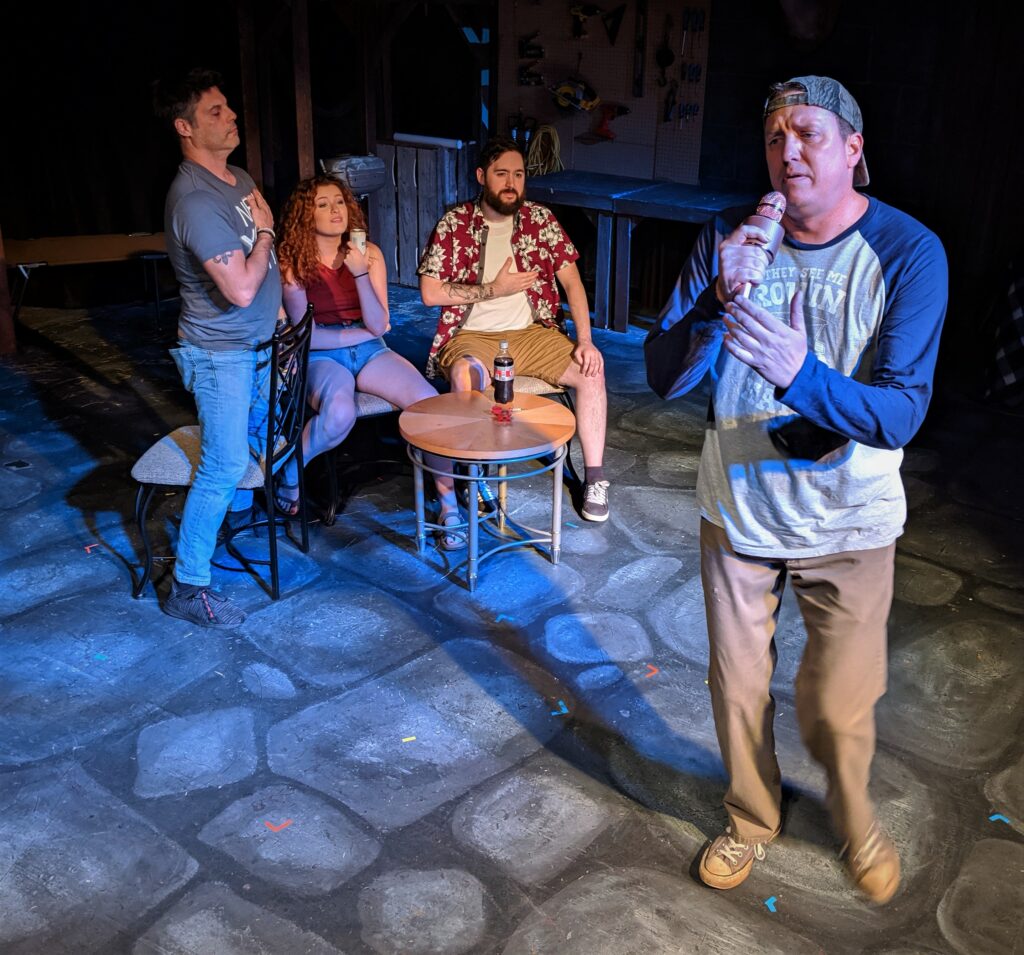 And that's about right. But Florida Man is also about an assortment of characters many of us have met in real life or have certainly read about in the newspaper or perhaps Googled.
Florida Man Doesn't Get Straw, Attacks McDonald's Employee
Florida Man Caught Exposing Himself in Walmart Pillow Aisle
Florida Man Caught on Camera Licking Doorbell
You get the idea.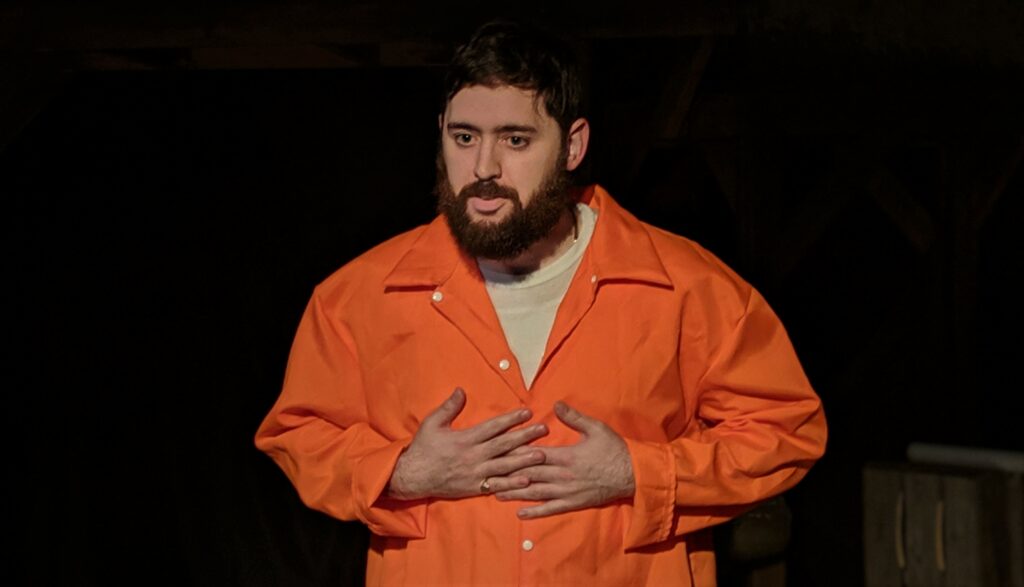 Bobbitt's play centers around Billy Crud (Nick Turner), whose life is a hot mess. The play opens with him in court, answering charges of "willful molestation of spiny lobster gear." (And, yes, it's a thing.)
Billy's doing his darnedest to dig a deeper hole than he's already in — and that's ironic because later in the play he convinces his buddies to help him dig up his dead father.
"Everyone's gonna feel like they know who Billy Crud is," Turner said. "They probably have a Billy Crud in their lives."
Billy is a likable guy with self-esteem issues. His girlfriend, Gina (Cameron Rose Varvel), accepts Billy for who he is, as do his best buddies, Jorge (Jorge DeJesus) and Webb (Derek Wohlust). However, when Billy starts talking about retrieving his late dad's corpse and giving the old S.O.B. a proper Viking funeral, eyebrows rise in unison.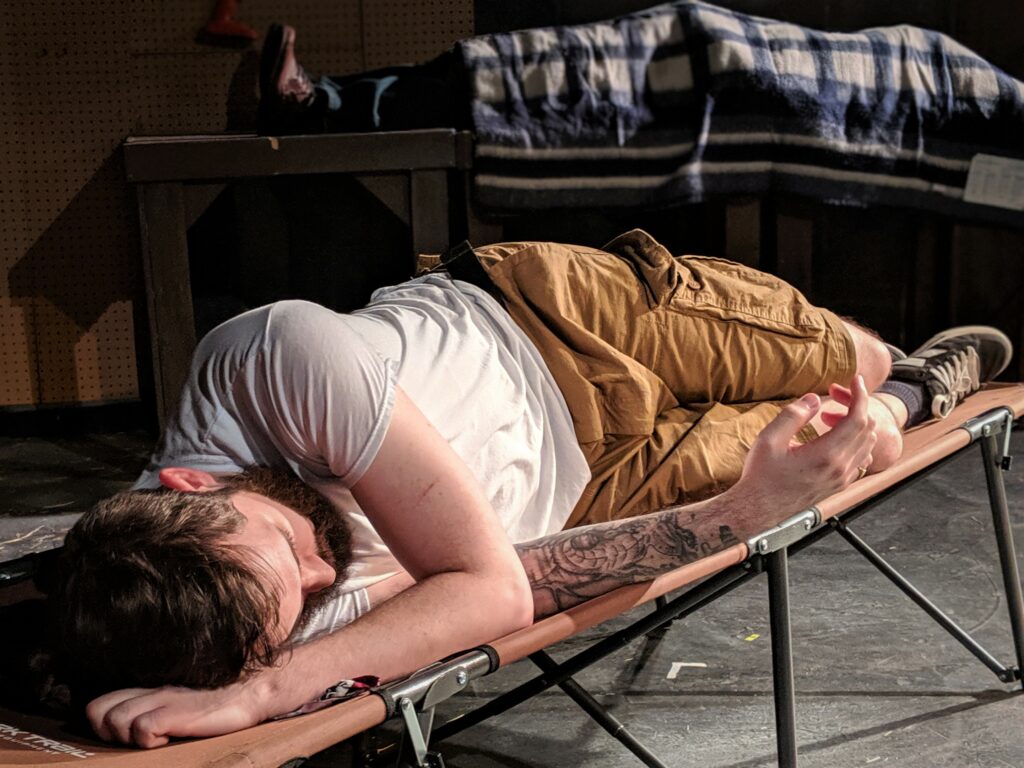 Bobbitt said Florida Man, at its core, is about Billy's rocky relationship with his father (played by Shamrock McShane), a contemptuous man who told it like it is and died lonely and miserable — but with an impeccably organized tool barn.
"And here is a Florida man vainly trying to dig up his dead father to say the things he never got to say to him," Bobbitt said. "The story, I hope, is an allegory for how we never really get to do that. Even when you dig them up, you can't!"
Not unlike some of Bobbitt's previous plays — Sunset Village, Cedar Key and Trailer Park Elegy — Florida Man is a quiet ode to the power of extended families.
"We ought to tend the fields of our life with diligence and care while we can because once people are gone, they're gone," he said.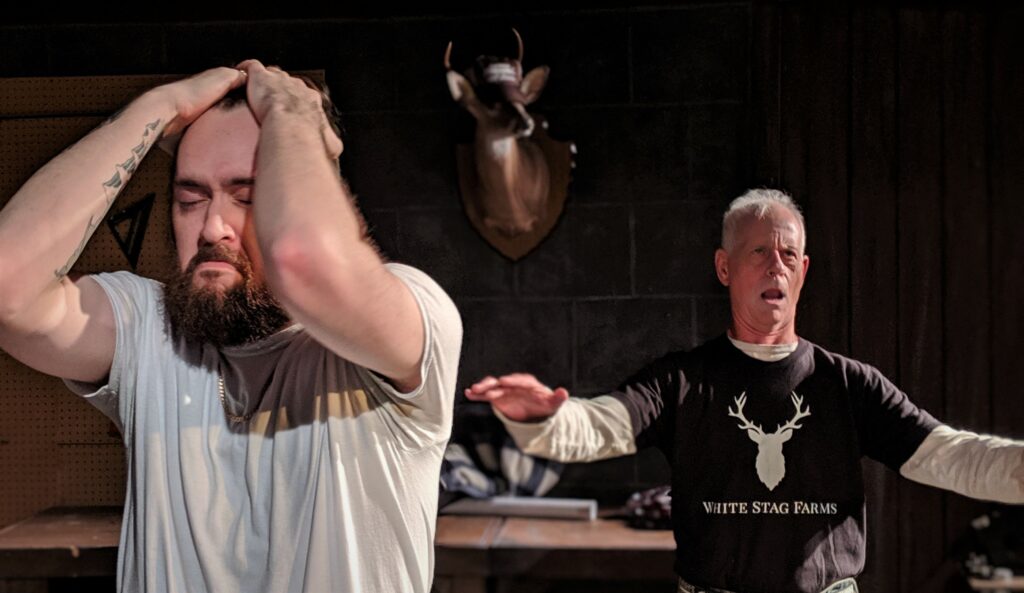 There's a key scene when father and son have that long-awaited conversation, but if you're expecting, say, a Field of Dreams moment, you're way out in left field.
"It would be a cop-out to have our story take you to a place where you get to make amends for people who are dead, because you can't," Bobbitt said.
"When the play gets dramatic, it hits hard," Turner said. "That's gonna hit a lot of people in the room, the way it transitions from a comedy to a drama. It's probably one of the most relatable roles that I've ever done."
Meanwhile, McShane doesn't mince words about his irascible character.
"I play a terrible man," McShane said. "He refers to himself as the greater Crud and he refers to his son as the lesser Crud — to make him the heir of all his misdeeds."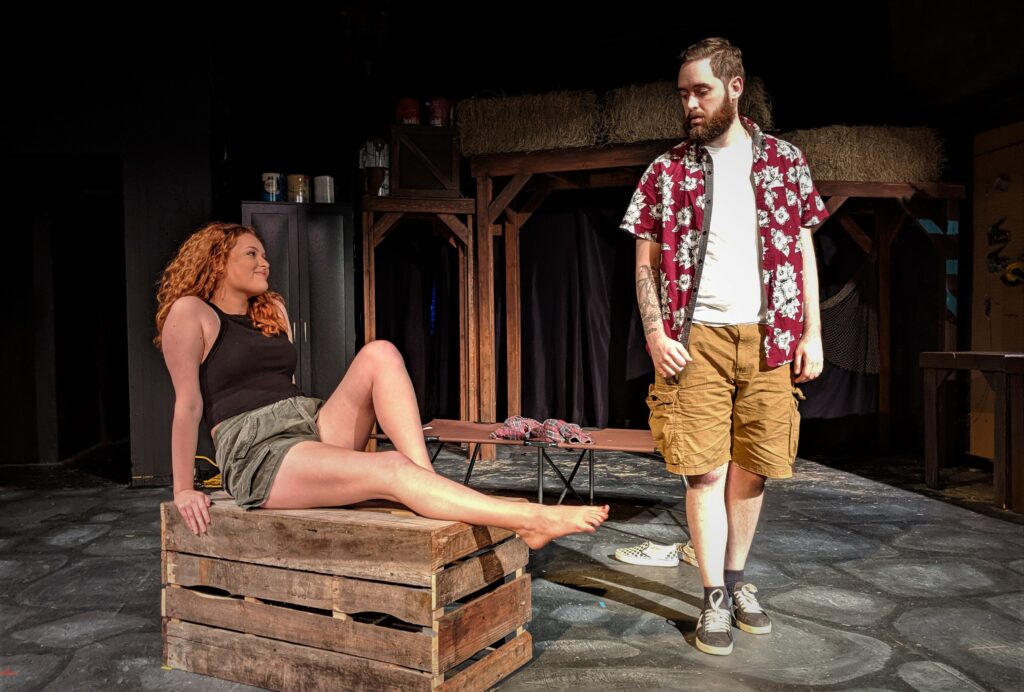 Gina is the stabilizing force in Billy's life, according to Varvel.
"She is this pillar of happiness and strength for Billy, but she has her own stuff she's going through," Varvel said. "But it all goes away when she's around Billy. She's always there there for him and to help him with all his crazy schemes. … She loves him for the man he could be, not the man he is."
Varvel, a 17-year-old senior at Buchholz High, got special permission from her mother to be in Florida Man despite its adult themes. Her mom, Lisa Varvel, recently played Mikayla Foxx in Bobbitt's Sunset Village at the Gainesville Community Playhouse.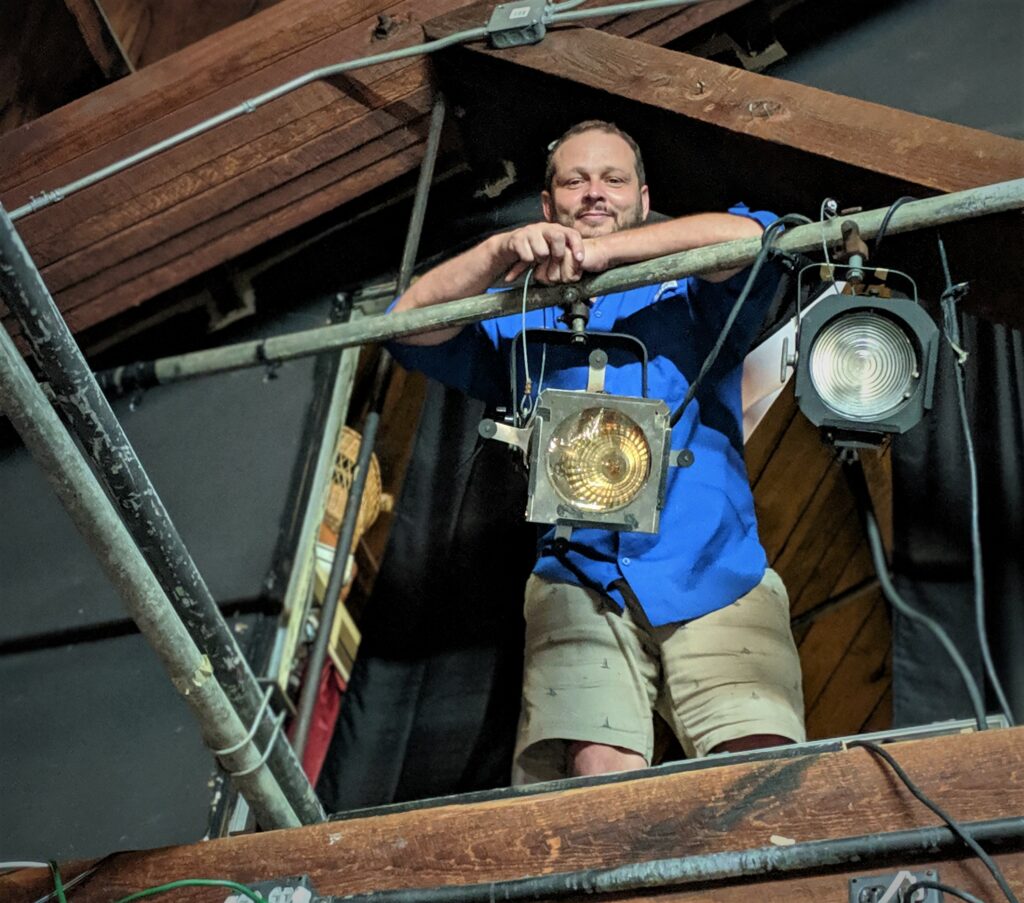 Bobbitt said even the scene with the sex machine is innocent in its own way.
"The way it's presented in the story is so surprisingly beautiful that you'll just be shocked that you'll say 'I can't believe I'm looking at a gyrating dong machine and I think it's such a beautiful expression of love!'" he said. "I promise you you'll feel that way. A lot of my writing is something absurd and outlandish on the surface that belies something deeper and more meaningful underneath.
"The dong machine especially embodies that in this show."
— Noel Leroux
---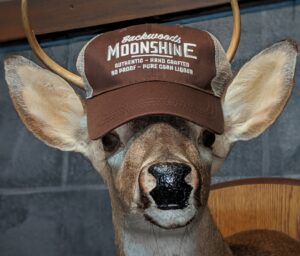 Florida Man
Acrosstown Repertory Theatre
619 S. Main St.
(in the Historic Baird Center)
Gainesville, FL 32601
Performances: Thursday through Saturday at 8 p.m., Sunday at 2 p.m., through Nov. 10.

Tickets: $20 ($15 for students, seniors and military)
Cast: Nick Turner (Billy Crud), Jorge DeJesus (Jorge), Cameron Rose Varvel (Gina), Derek Wohlust (Webb), Shamrock McShane (William Crud).