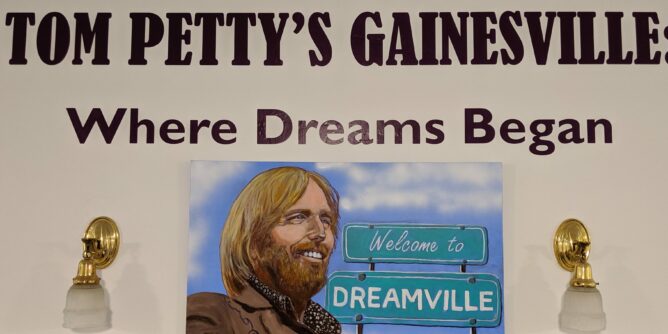 The downtown history museum is located in the old American Legion Hall, where a young Tom Petty performed long before the Heartbreakers.
---
Tom Petty's hometown has honored him with not one but two musical festivals, a half-dozen murals and a park renamed for him. Now, finally, the Rock and Roll Hall of Famer is about to be featured in a museum exhibit.
Starting this week, the Matheson History Museum presents "Tom Petty's Gainesville: Where Dreams Began." There is an opening reception Friday night in the Mary Ann Cofrin Exhibit Hall at the museum, located at 513 E. University Ave.
A members' reception begins at 6 p.m. The general public can view the exhibit beginning at 7 p.m. Admission is free and light refreshments will be served. (All attendees are asked to RSVP via eventbrite.com.)
"This is our kickoff musical exhibition," said Dixie Neilson, executive director of the Matheson History Museum. "This exhibit will focus on Tom's early years, growing up in Gainesville and starting his storied music career here."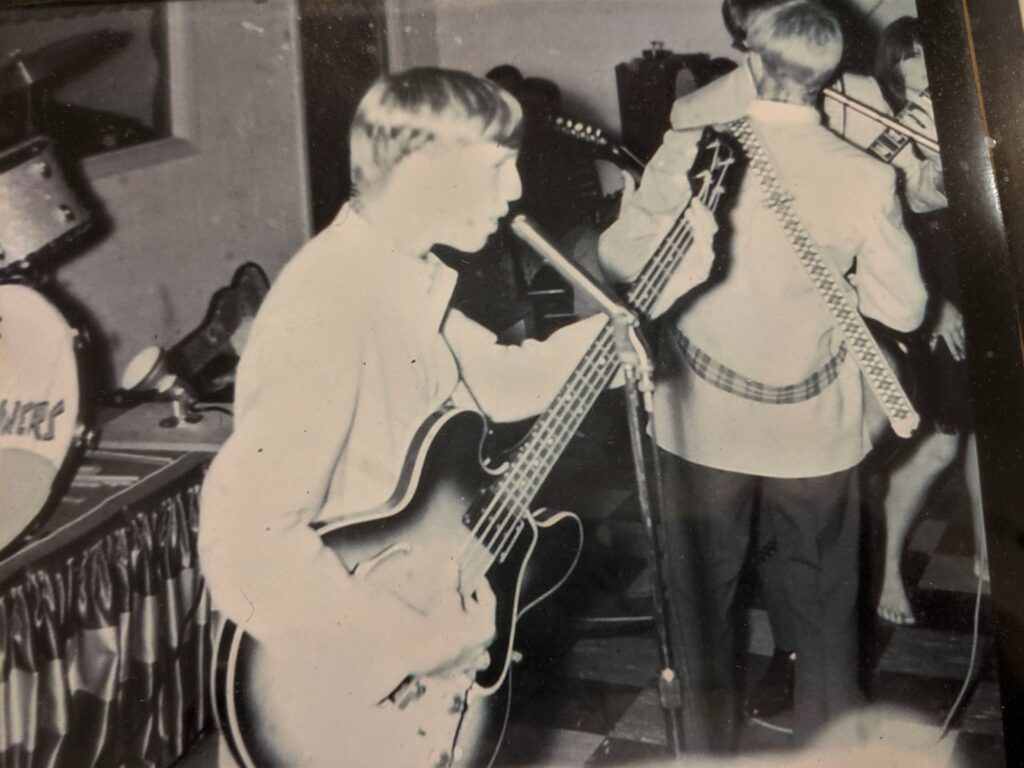 Visitors can glimpse at photographs of Petty performing at local spots with his early bands, including the Sundowners, the Epics and Mudcrutch. One wall in the exhibit hall is a map of Gainesville spotlighting places of significance in Petty's early life, including his boyhood home, the original Lipham Music Store and Mudcrutch Farm.
Interestingly, one of the sites mentioned is the old American Legion Hall, which happens to be the current home of the Matheson Museum. Petty performed in bands during high school dances a half-century ago in the very building where the exhibit honors the singer/songwriter, who died in 2017.
Neilson said additional exhibits on Petty and other famous musicians from the area are being planned.
"There are actually nine people from Gainesville who have been inducted into the Rock and Roll Hall of Fame, so we've got a really rich musical history here," she said. "I can't think of a better museum in Gainesville to focus on that than the history museum."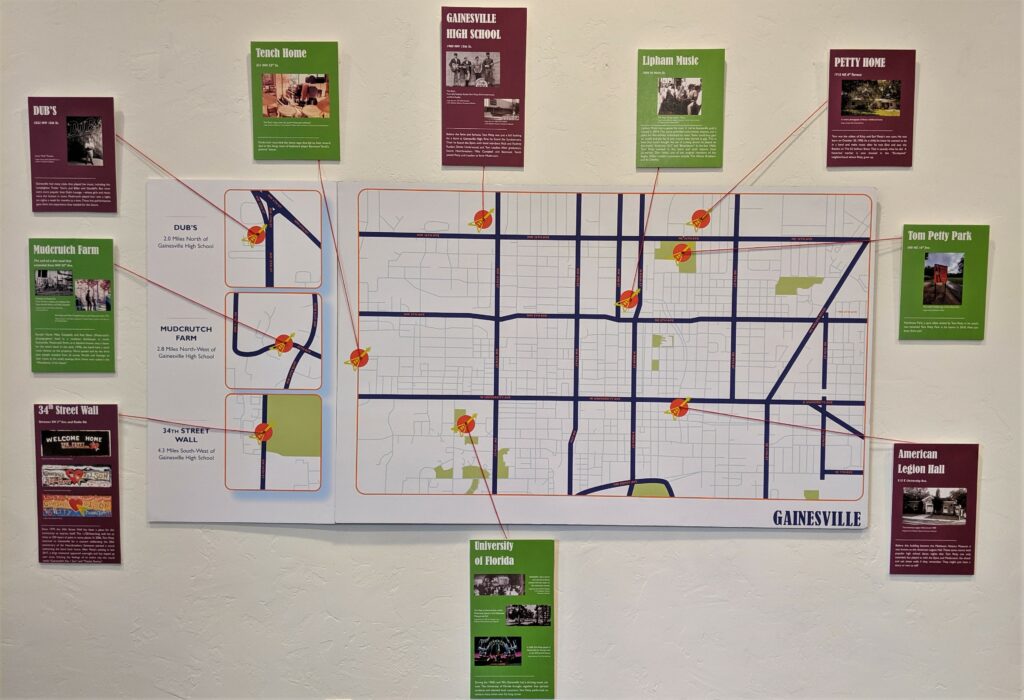 The exhibit features memorabilia on loan from local residents. For example, Mike Boulware has lent the 1952 Gibson Les Paul model guitar that Danny Roberts of Mudcrutch played in the demo album recorded at Leon Russell's Church Studio in Tulsa in 1974.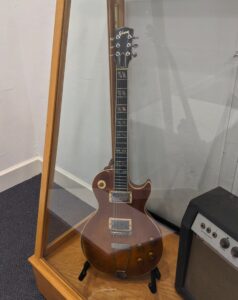 Roberts also played the guitar at the Shelter Records signing party and on songs recorded in the northwest Gainesville home of Benmont Tench, the keyboardist with Mudcrutch and later Tom Petty & the Heartbreakers.
"It's modified, but I've left it as it was at the time rather than restore it," said Boulware, who purchased the guitar from Roberts two years ago.
Boulware, co-owner of B-Side Vintage guitar center, also is loaning the Epiphone Comet amp that Roberts played the guitar through as well as Tom Petty's first good amp, a 1966 Fender Bassman that Mudcrutch's Tom Leadon later owned.
Another wall of the exhibit is filled with paintings of Petty by Gainesville artist Barbara Tench (no relation to Benmont). The paintings reflect Petty's career from his clean-shaven early years to his classic bearded look.

One local gallery manager recently dubbed Tench "The Petty Portrait Painter" for the more than a dozen acrylic paintings she has done of the rock and roll superstar. However, only one of her paintings was done while Petty was alive. The rest were done in the past year.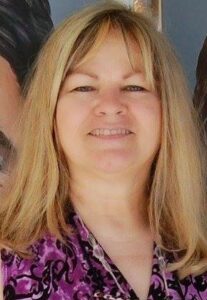 "I just got inspired to paint him," said Tench, who never met her subject matter in person. "I have now studied the man's face to where I can tell you when his wisdom teeth came in."
Anita Spring, president of the Matheson History Museum's board of directors, met Tench during a function at the Harn Museum of Art and asked to see her paintings of Petty.
"It was serendipitous," Tench said. "I showed her the paintings and she said 'Would you mind if we showed them at the Matheson?'"
Tench invites viewers to find the name "Tom" hidden in each painting. In one painting, for example, his name can be seen in the beads around his neck.
Tench has done portraits of numerous celebrities, including Frank Sinatra, Barbra Streisand, Elvis Presley and the Beatles. But painting images of Tom Petty is her newest passion.
"Poetry all the way down to his fingers that played the guitar," Tench said, describing Petty. "You can listen to Tom Petty's music all day. He's a genius."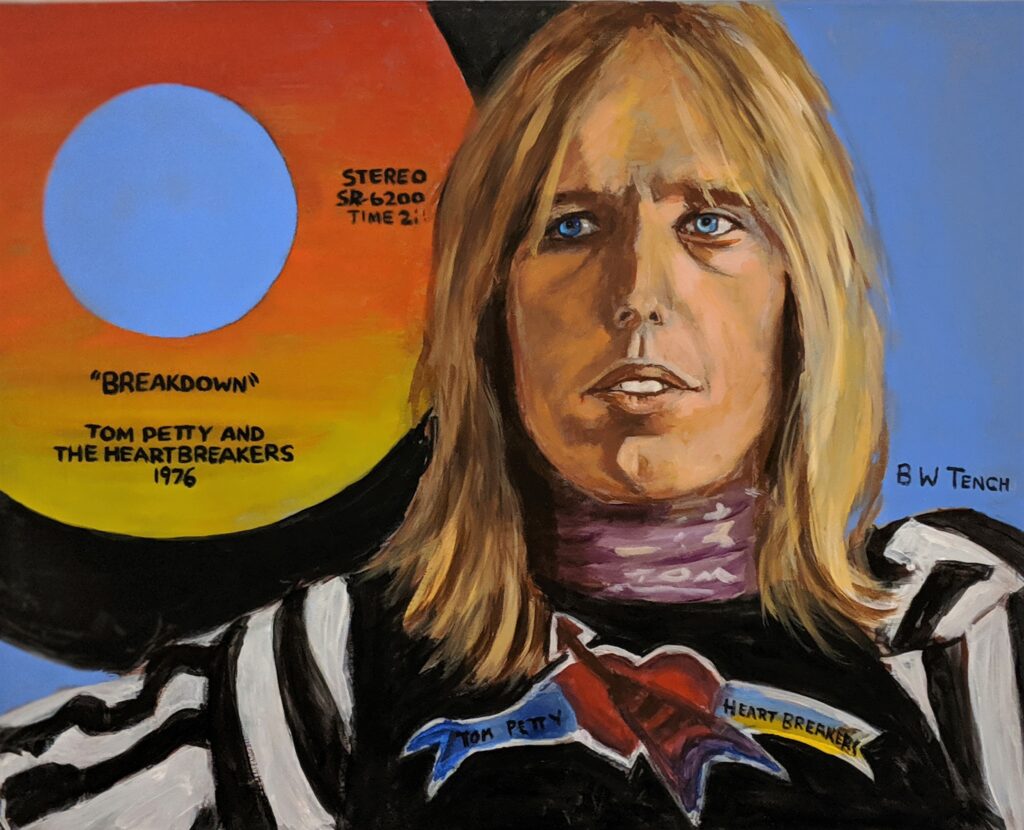 The Matheson Museum's exhibit also includes a "digital interactive" element. Visitors can take a 10-question trivia quiz, view Tom Petty's discography and visit his Gainesville roots by using a touchscreen monitor.
The Matheson Museum had considered opening the Tom Petty exhibit in time for the Tom Petty Weekend and Tom Petty Birthday Bash last month, but many of the items it had wanted to borrow were on display elsewhere.
"All of the collection comes from people who knew or worked with Tom, so that's really special," Neilson said. "We all have the same mission — to honor Tom Petty and to let Gainesville know how important he is and his music is to not only us but to the world."
— Noel Leroux
---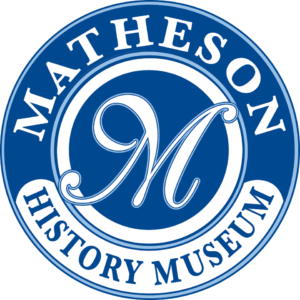 Tom Petty's Gainesville: Where Dreams Began
at the Matheson History Museum
513 E. University Ave, Gainesville, FL 32601
Phone: 352.378.2280
Museum hours: Tuesday through Saturday 11 a.m.-4 p.m.