Gainesville's Dance Alive National Ballet presents one sweetheart of a Valentine's Day show at UF's Phillips Center for the Performing Arts.
---
You could get your lover a box of chocolates for Valentine's Day. A dozen roses might earn you a few brownie points, too.
But if you really want to make an impression, take that special someone to the ballet. Or, more to the point, transport them to "Loveland."
Dance Alive National Ballet, Gainesville's only professional dance company, presents the love-themed production on Friday night at the Curtis M. Phillips Center for the Performing Arts on the UF campus. The curtain rises at 7:30.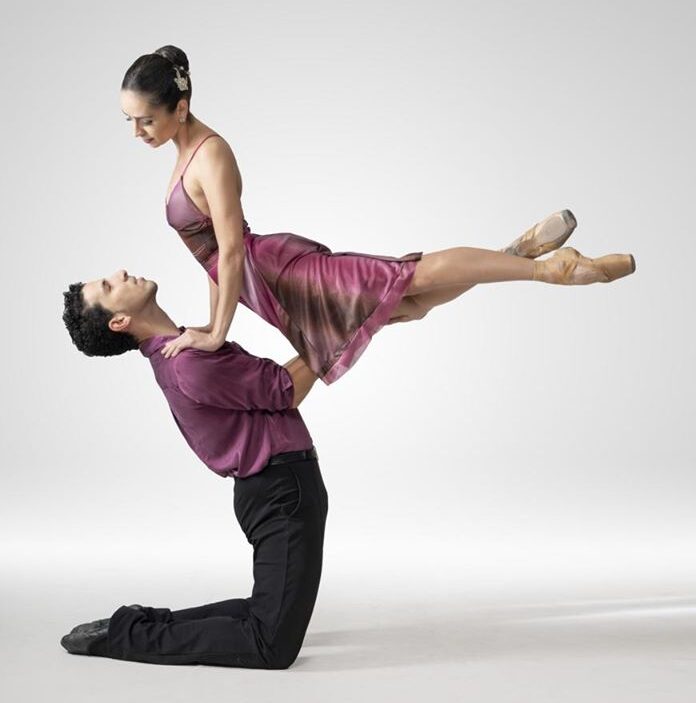 "Loveland" is not so much a destination as it is a mesmerizing program of classical and contemporary dance pieces choreographed by Dance Alive's Judy Skinner, Brian Carey Chung and Kim Tuttle. Carrying out their work is the DANB company of 17 principal dancers from around the world.
"February 14th is Valentine's Day, so this show is about the many ways we express love and all that goes with it," Tuttle said during a recent rehearsal at Pofahl Studios in downtown Gainesville.
Friday's program begins with three pieces inspired by Victorian-era poet Elizabeth Barrett Browning and three of the 44 love sonnets from her acclaimed "Sonnets from the Portuguese."
Skinner, DANB resident choreographer, created the vibrant pieces with input from Ani Collier. However, it was Skinner's sister, Tuttle, who suggested what approach to take.
"I always loved the 'Sonnets from the Portuguese' and thought they would be great for 'Loveland,'" Tuttle said. "Judy does beautiful work to poetry, and although it is not read or printed [for the show], it is romantic and reflects the feeling of the work."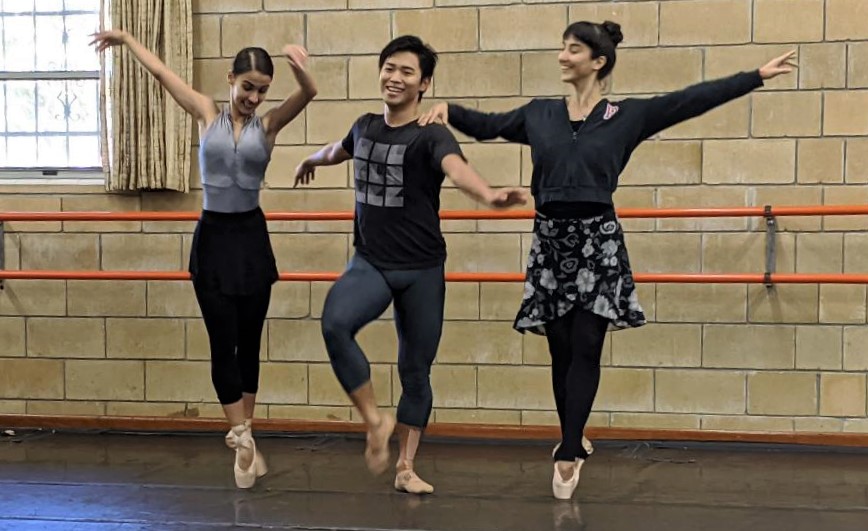 Skinner took her younger sister's advice and went to work.
"Kim said 'I'd like you to do a piece and why don't you do poetry because you like poetry?'" Skinner said. "So I read and I read. And then I found this piece of music recorded in 1953. I thought, 'This is really not where I normally go, but I love it for the piece.' For me it just all worked together."
The principal dancers in the pieces include Julia Ponomareva, Alexsey Kuznetsov, Beatrix Povoas, Tenki Nomura, Jennifer Villalon, Rosemary Deiorio, Fhilipe Teixeira and Ashley Brooke Lunn. Carla Amancio and Jose Antonio Ramos perform a duet inspired by Browning's Sonnet 43: "How Do I Love Thee? Let Me Count the Ways."
"We're supposed to be dealing with love and, for me, in this piece, it's the joy, it's the happiness, it's the passion —  it's all those things that make what we call love," Skinner said.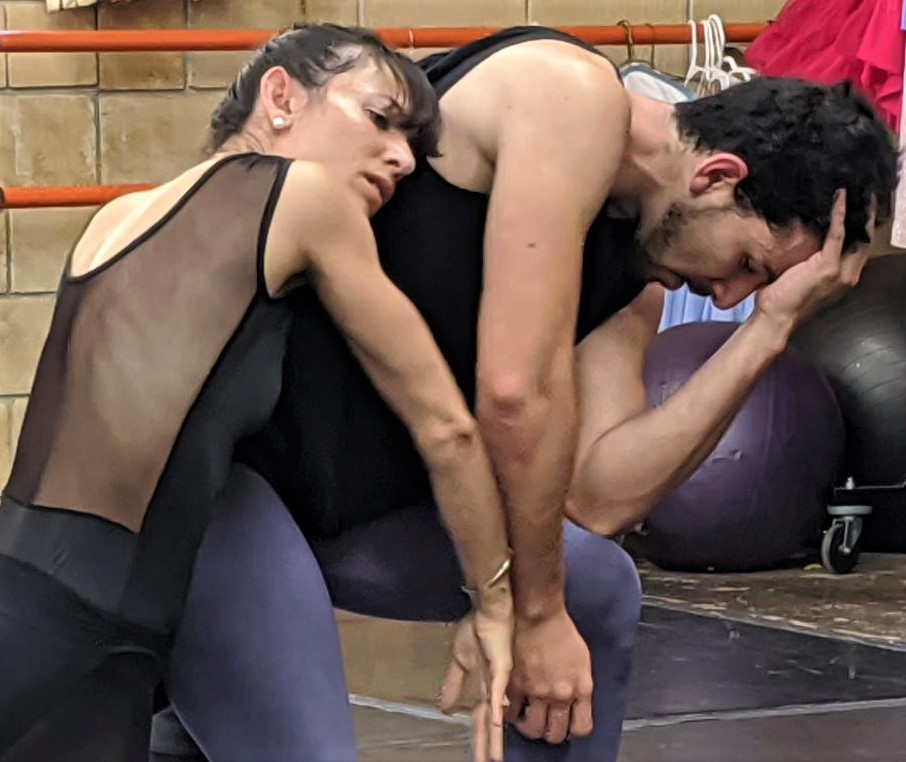 The classical dance piece is followed by Chung's contemporary work, titled "Moonlight Sway," in the form of a double duet. The pieces contain a lot of torso movement, filled with expression and contrast.
"It is about the pull of the moon, and therefore, a love story," said Chung, DANB's newly appointed resident choreographer.
The first duet, featuring Aaron Gomez and Rachel Ridley, is set to the music of Debussy's "Clair de Lune" — French for "light of the moon."
"The first piece is about young love, and Rachel and Aaron are physically young," Chung said. "I wanted that freshness and youth."
The second duet features Cuban-born dancers Jessie Domiguez and Roberto Vega dancing to Beethoven's "Moonlight Sonata," which begins "Maybe tomorrow you'll say that you're mine. You'll realize, I could change."
"Roberto and Jessie are not too much older but more mature because they've been around and experienced life and have danced for a longer period of time," Chung said. "Also, that duet is heavier, it's older, more mature love. Love also goes through an aging period, and I wanted to capture that."
The first half of the program ends with a riveting piece choreographed by Tuttle and performed to Leonard Cohen's "Hallelujah."
Dancers include Andre Valladon, Carla Amancio, Jose Ramos, Ashley Brooke Lunn, Fhilipe Teixeira, Marianna Mancuso, Luana Pinto, Beatrix Povoas and Jennifer Villalon.
"A board member wanted me to do a work by Leonard Cohen, and I particularly liked 'Hallelujah,' which says that no matter what, we all keep searching for love — even when it goes bad," Tuttle said.

The second half of the program is an entertaining romp through many musical genres that Tuttle calls "Someone to Love." DANB principal dancers will move across the stage to such Valentine-themed tunes as "Love Me Tender," "Lollipop," "Chain of Fools," "My Sharona" and "How Long Will I Love You?"
"The show, in general, is talking about love, about passion, and I believe it's a rare opportunity to hear some really beautiful American music," Dominguez said. "I think the show is going to be amazing!"
Tuttle said "Loveland" audience members can expect a variety of dance genres and music styles as well as beautiful lighting by Bob Robins and artwork by Annie Pais and Paul Costanza.
"At the end of the program, the audience will be invited to the stage to dance — fast dance and slow dance — under a mirror ball," Tuttle said. "What better way to celebrate Valentine's Day?!"
— Noel Leroux
---
> "Loveland" will be preceded Friday at 6 p.m. by "La Brasserie!" a pre-show dinner in the Fackler Foyer catered by Sweetwater Branch Inn. Tickets are $50 per person or $85 for the dinner and show.
> "Loveland" will also be performed Feb. 21 at the Reilly Arts Center in Ocala and on March 13 at Legacy Park in Alachua.