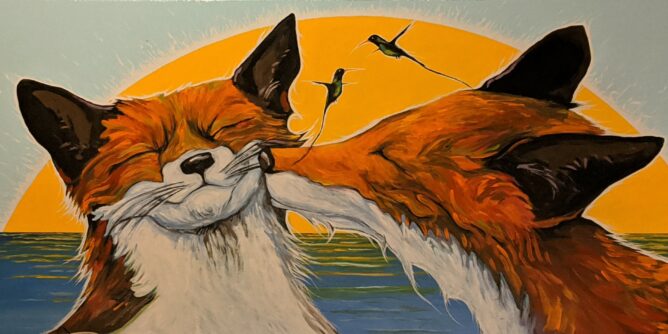 The executive chef at Crane Ramen has opened a new eatery in the former Andaz location on West University Avenue offering a globetrotting dining experience.
---
Steve Grimes has worked in restaurants in Japan, Thailand, New York City, Jamaica and now Gainesville. At each stop, he's embraced the local cuisine and taken some notes.
Now he wants to share those culinary experiences with the opening of WayWard Fox at 12 W. University Ave. in downtown Gainesville. It's the address half a block from Main Street that once housed Andaz Indian restaurant.
On any given night, WayWard Fox customers can expect a menu that includes Asia-influenced curry and rice dishes to Caribbean-style jerk chicken, Mexican chorizo fries and American sandwiches.
"We have a mix of everything," Grimes said. "It's an eclectic mix of everywhere that I've lived."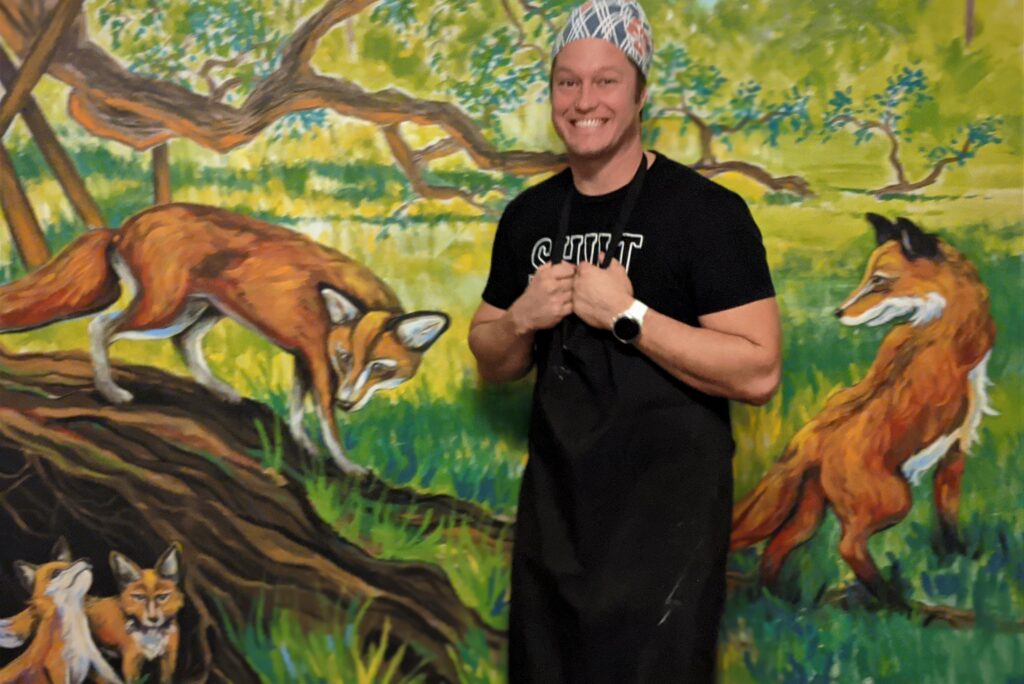 To match the cuisine, Grimes commissioned local artists Jah Seck and Carrie Martinez of Visionary FAM to paint five murals inside the restaurant, each representing a geographical region in which the chef has lived and worked.
WayWard Fox officially opened on Nov. 21, relying on social media and word of mouth to spread the news. The restaurant has been closed this week for Thanksgiving but reopens today, just in time for the influx of football fans in town for Saturday night's Florida-Florida State showdown at Ben Hill Griffin Stadium.
"I didn't want to be too busy for the opening because of any problems that we would be having — not unlike any restaurant that would be opening," Grimes said. "I have a decent following and a decent name in town, so we'll see if it clicks."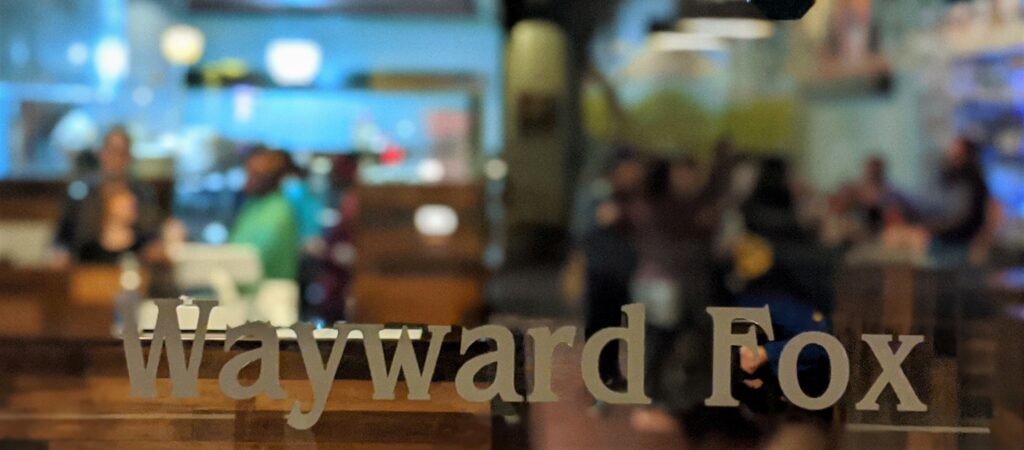 Devoted patrons of Crane Ramen should know that Grimes is not abandoning ship. Far from it, in fact.
That's because WayWard Fox will serve as the central kitchen for Crane Ramen's locations in Gainesville and Jacksonville. Grimes and his staff will use the spacious kitchen to prepare sauces, broths, pickled vegetables and daily specials for Crane Ramen before 3 p.m. Then the kitchen will switch over to WayWard Fox, which is open 5-11 p.m. Wednesday through Sunday.
Grimes, the 2016 Iron Chef Gainesville champion, said Crane Ramen had shared food-prep space with other restaurants, but it was not sustainable.
"It came to a point where we couldn't share space with another restaurant or business anymore, so I started looking to open my own space in order to accommodate a commissary kitchen strictly for Crane Ramen," he said. "Because we produce so much, it was difficult to find the space. And then Andaz came up through a friend of a friend."
Grimes did a walk-through of the former Andaz space seven weeks ago and was impressed by the storage space and well-equipped kitchen.
"That's when I signed on the space and said 'I have to open a restaurant,'" he said.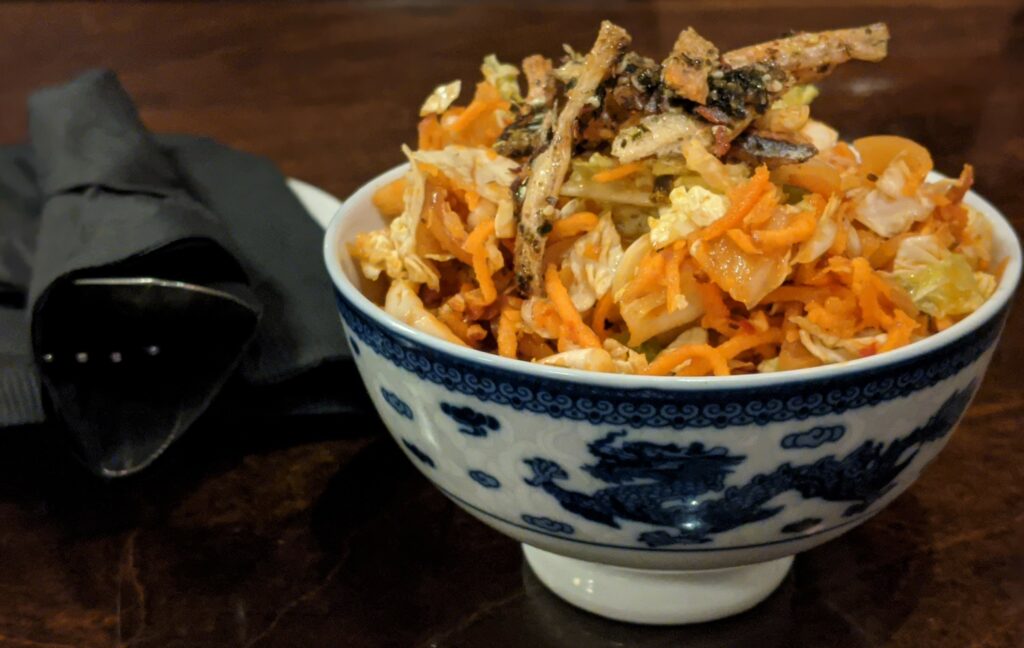 In addition to producing all the food for Crane Ramen, specializing in serving homemade ramen noodle dishes, Grimes has developed a full counter-service menu for WayWard Fox.
"I've opened a lot of restaurants for other people, but that it's all mine is quite vulnerable, which is the word I feel the most," he said. "I'm very vulnerable emotionally."
According to Grimes, the WayWard Fox menu will change on a regular — sometimes daily — basis.
"Anyone who has eaten at Crane Ramen the past five years knows that the specials are very varied and always in a different kind of context," he said. "I will have staples, but even the menu we served yesterday we're not serving today. There's always a slight variation to it, lending more to the waywardness of the fox that's always trying to find a new something."
"Everything on the menu people know — everyone has had this kind of food before," he said. "But the most diplomatic way I've said it is, my menu you can get [elsewhere] in town, it's just my viewpoint, the way that I like to make the food. It's not exactly Mexican food, it's not exactly Mexican-American food. It's my interpretation of my travels, so I like things a little bit sweeter, a little bit sour, a little bit spicier."
He proudly calls WayWard Fox "an American restaurant" because, like America, the menu includes a mashup of cultures and nationalities.
"In any decent-size city, you can have any kind of cuisine, and I just want to play off that by having it all in one spot," Grimes said. "A lot of times I want to eat jerk chicken, but I want salsa. But you can't get salsa at a Jamaican restaurant and you can't get jerk chicken at a Mexican restaurant. It's little things like that I just want to blend together."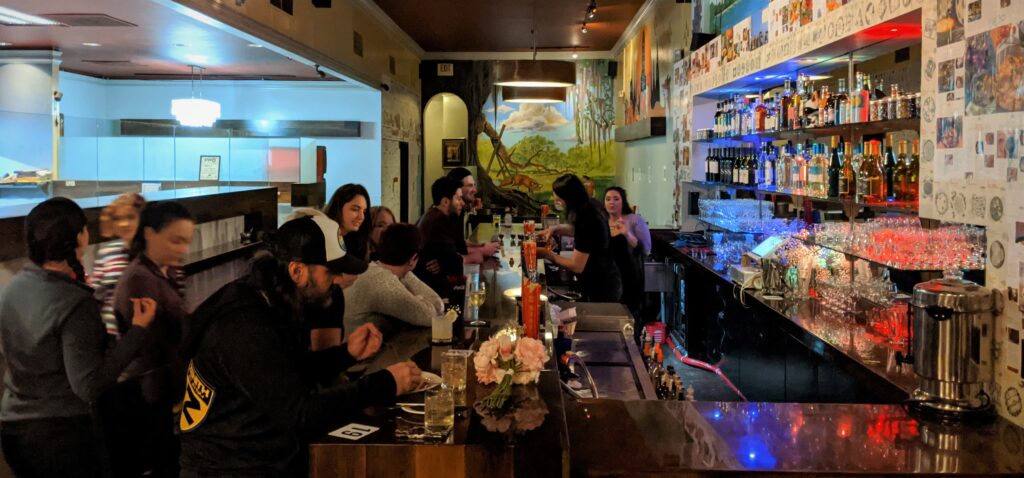 In addition to the food, WayWard Fox offers a full-service bar featuring batch cocktails and a selection of wines.
"I don't want to compete with Madrina's, the Dime, the Top, Dragonfly and their very elaborate cocktails," Grimes said. "I would like everything to be very calm and just quick. … You're looking at one or two pours instead of seven or eight ingredients. It's just streamlining the product."
Eventually, Grimes and his team plan to provide catering for the adjacent Jolie Banquet venue. Currently, WayWard Fox employs 15-20 people.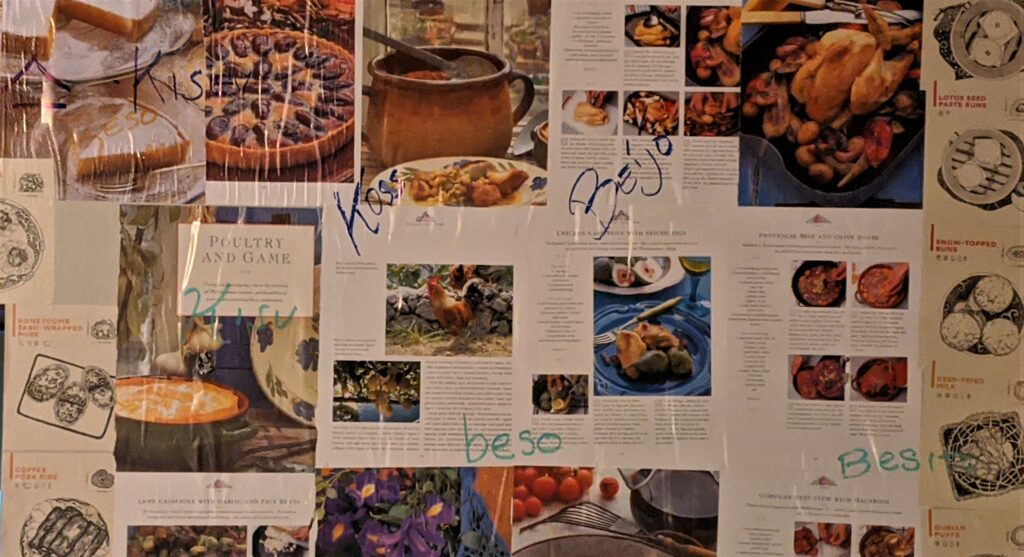 Grimes said that in addition to a creative menu, he wanted a restaurant with an open feel. He moved a lot of furniture around, removed a partition inside the front door and reconfigured the kitchen with low walls to achieve that spacious look.
But he also made sure that part of his budget was spent on the colorful murals that give WayWard Fox its identity.
The Jamaica mural above the bar features two amorous foxes and hummingbirds. Beneath it, framing the glass shelves of wines and liquor, is what Grimes calls the "Kissing Wall." Across magazine pages featuring food-related articles and photographs, the chef has handwritten the word "kiss" in 30 languages.
Grimes said the wall is intended serve as a friendly hint for couples seated at the bar.
— Noel Leroux
---
For further information, visit the WayWard Fox Facebook page.