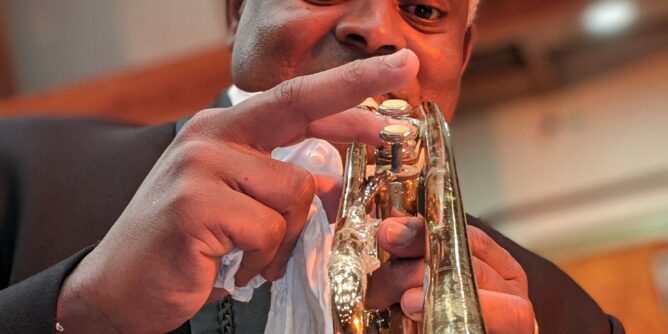 E. Stanley Richardson stars as the renowned jazz trumpeter in a one-man drama opening this week at Actors' Warehouse.
---
Until last year, E. Stanley Richardson didn't know any more about the influential jazz musician Louis Armstrong than did the average person on the street.
"He sang the blues, played the trumpet, and he was from New Orleans," Richardson said. "My dad liked jazz and had some of his old music in the house. Everybody sang 'What a Wonderful World' and 'Hello, Dolly.' That was about it."
Starting this week, however, it's up to Richardson to channel Louis Armstrong — known affectionately as "Satchmo" — in the one-man play, Satchmo at the Waldorf, at Actors' Warehouse, 619 NE 1st St.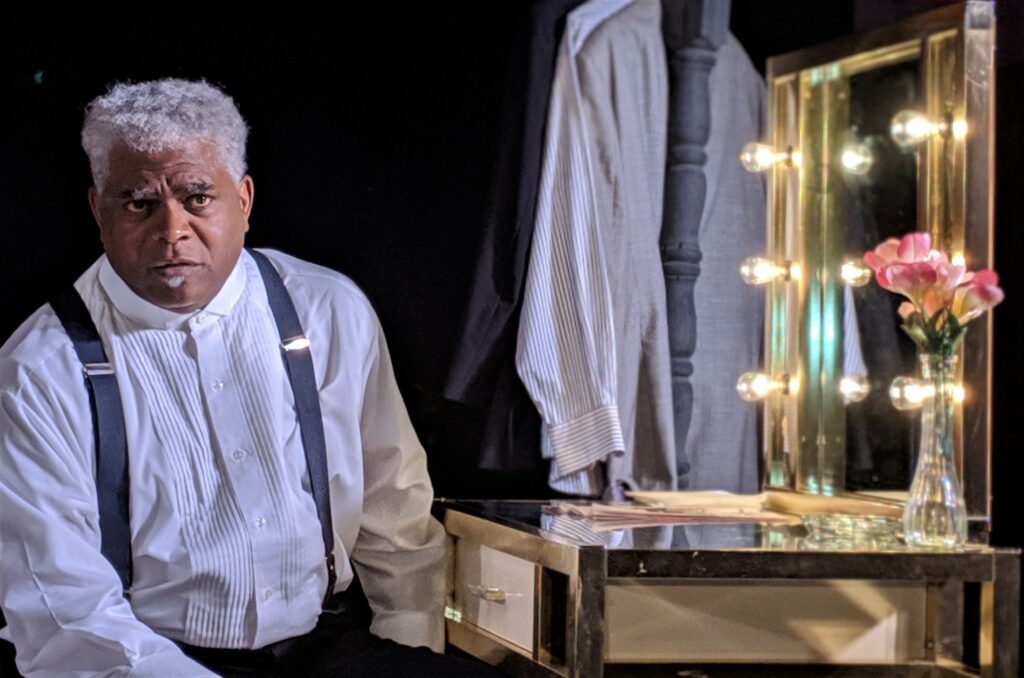 Opening night is Friday at 8 p.m. There are also performances Saturday at 8 p.m. and Sunday at 3 p.m. followed by four performances next week and three more July 5-6.
The entire one-act play takes place in Armstrong's dressing room backstage at New York's Waldorf-Astoria Hotel in March 1971, only months before he died of a heart attack at age 69.
In Satchmo at the Waldorf, an aging and ailing Armstrong reminisces about his storied life and career, including his greatest accomplishments — and some of his regrets. He also responds to those who misunderstood the wide-eyed, ever-grinning persona he projected onstage, on television and in a number of movies.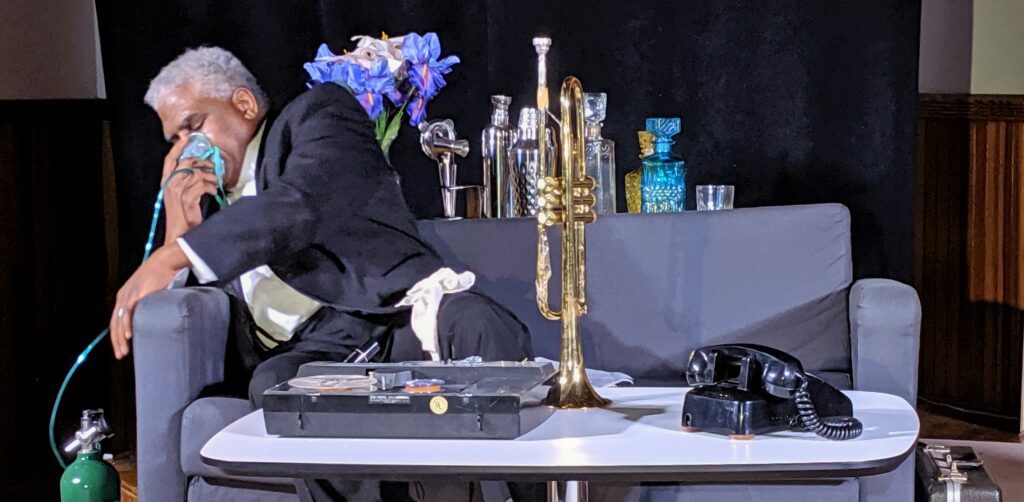 "When I was growing up and introduced to Armstrong's music, I was also introduced to how his critics felt about him," said Actors' Warehouse artistic director Steven H. Butler, who is directing Satchmo at the Waldorf. "This play allows the audience to see a side of Louis Armstrong that might have only been reserved for close colleagues.
"We get to see and hear the human response of a man who knew and expressed his passion, and displayed it to the world the best way he knew how."
And you know Richardson's Armstrong is being honest and unfiltered from the moment he sets aside his oxygen mask, mops his forehead with a handkerchief and begins his monologue.
"I shit myself tonight," Armstrong tells the audience. "Ain't kidding you folks none. Did it right back there in the elevator …"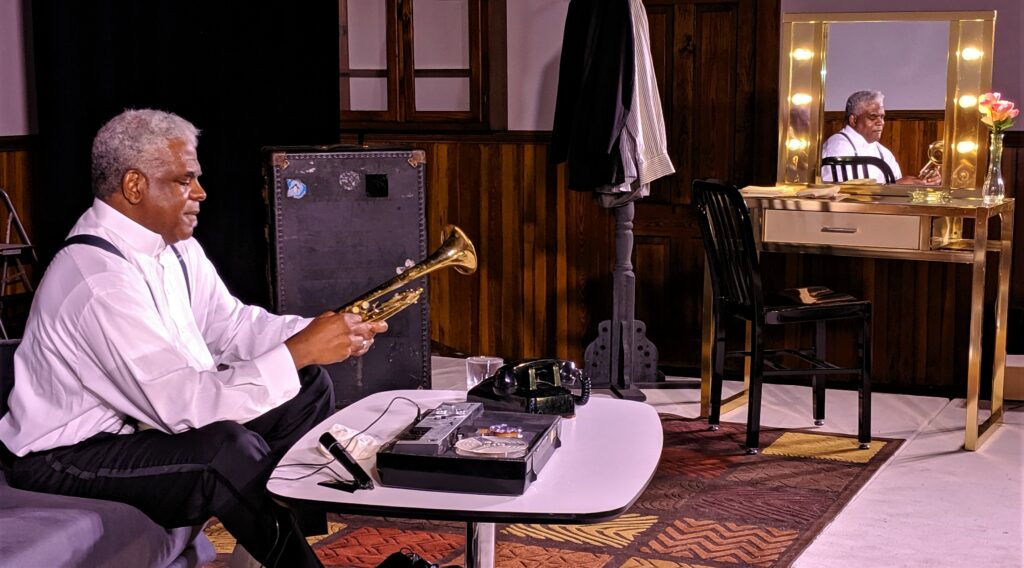 That unapologetic pronouncement is an early indication that Satchmo at the Waldorf will not be a completely flattering portrayal of Armstrong. It is also not a musical, although Richardson does sing the opening lines of one memorable tune.
But it is not just Armstrong's voice the audience hears. At various points in the play, the lighting changes and Richardson speaks as Joe Glaser, Armstrong's opportunist agent who was known to hang out with mobsters in the day. Richardson also does a few turns as Miles Davis, the jazz great who often criticized Armstrong for allegedly perpetuating the black stereotype.
"He [Armstrong] came up in the Vaudeville era," Richardson said. "The newer jazz artists like Miles Davis and Dizzy Gillespie loved Louie's music because he brought jazz out of the woods. They just didn't like his stage antics — his shuckin' and jivin', his cooning and Uncle Tomming."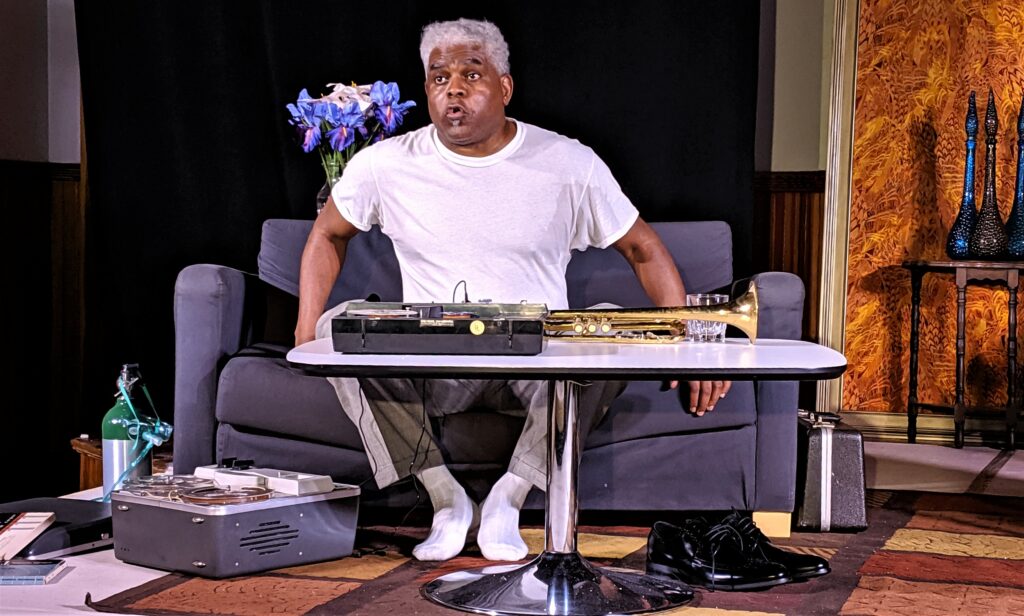 Playwright Terry Teachout called his Satchmo at the Waldorf, written in 2010, "a work of fiction, based freely on fact." Teachout wrote the play after publishing his 475-page tome about Armstrong, "Pops: A Life of Louis Armstrong."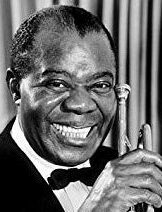 Richardson said he has a fuller appreciation for Armstrong from inhabiting him for 90 minutes onstage.
"I think he was the ultimate optimist," Richardson said. "He looked for the good in everything. It's too bad Louis really felt misunderstood by his own people."
In Satchmo at the Waldorf, Armstrong talks about his upbringing in a tough neighborhood of New Orleans referred to as "the battlefield," his early interest in jazz and his acting career, at one point bragging with frankness: "I was the first spade that got his own radio show and star billing in a movie."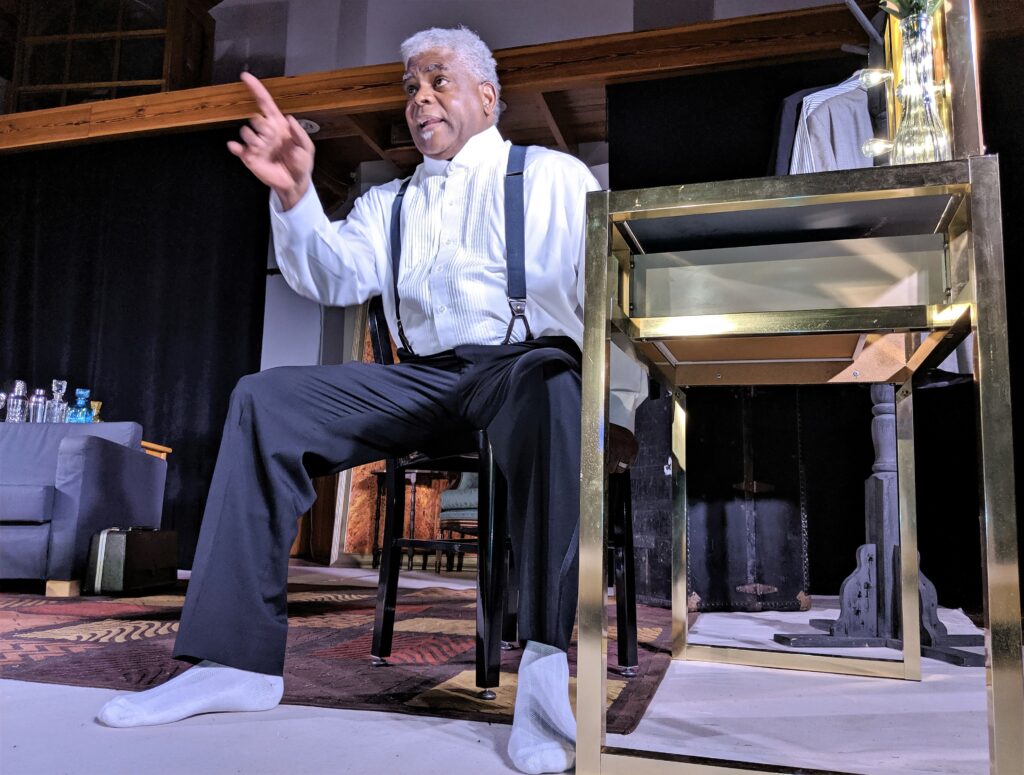 No stranger to the local stage, Richardson most recently played Frederick Douglas in the Acrosstown Repertory Theatre's production of In Splendid Error. Last year he played a boxing trainer in The Royale at the Hippodrome Theatre and an incarcerated serial killer in Jesus Hopped the 'A' Train at Actors' Warehouse.
In all of those productions, Richardson directed his lines at other actors. In Satchmo at the Waldorf, he's all by himself — well, just him and the audience.
"It's a long, long, long monologue  — it's like nonstop!" he said. "The challenge is going in and out of character and the costume changes. I hope I can pull it off."
Butler has confidence in Richardson.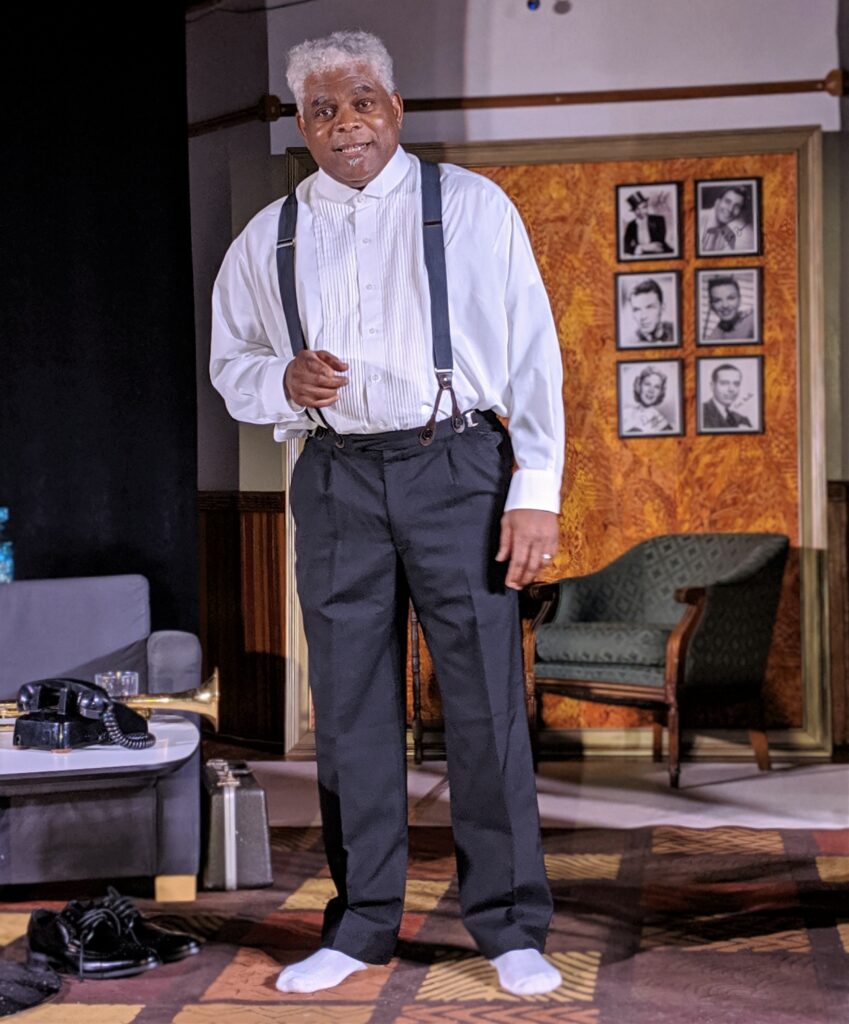 "One of the important elements of a one-man show is stage presence — commanding the stage," the director said. "I believe Stanley is perfect for the role because of his natural talent to make the audience member sit up and take notice and know that there's something interesting coming down the pike."
While growing up in Alachua County in the 1960s, Richardson said his boyhood hero was the boxer Muhammad Ali. He didn't give much thought to Louis Armstrong, even when he was learning to play trumpet from Mrs. Thelma Welch in eighth and ninth grades.
Now that he embodies Armstrong onstage in Satchmo at the Waldorf, he is no longer indifferent.
"Knowing his story and getting more intimate with his life, I appreciate him a lot more," Richardson said.
— Noel Leroux
---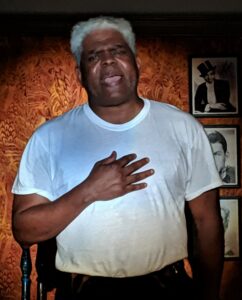 Satchmo at the Waldorf
at the Actors' Warehouse
619 NE 1st St.
Gainesville, FL 32619
Performances: Friday and Saturday at 8 p.m., Sunday at 3 p.m. through July 6. There is a special $10 Thursday on June 26 as well as show June 25-27 and July 5-6.
Tickets: $20 general admission; $15 students and seniors.
For further info, visit the Actors' Warehouse website.
Let us know what you think about the play by posting a comment in the Leave a Reply section below.