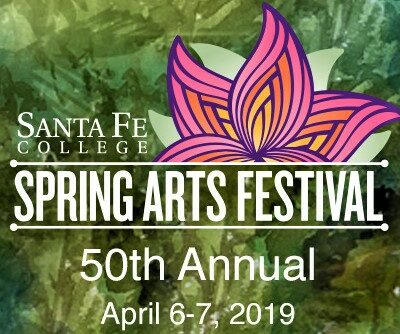 Gainesville-based digital artist Michelle Nagri creates a fantastical garden scene as poster artist for this year's Santa Fe College Spring Arts Festival.
---
Michelle Nagri, a graduate of Santa Fe College and UF with a background in both photography and psychology, has been chosen as the poster artist for the 50th-anniversary year of the Santa Fe College Spring Arts Festival. The festival is the weekend of April 6-7 along historic Northeast 1st Street in downtown Gainesville.
The poster image, titled "Into the Garden of Dreamers," is based on the style Nagri used for her "365 Project" in which she digitally manipulated one photographic image each day for a full year. The poster was unveiled Thursday night during a reception for the artist at the Santa Fe College Spring Arts House, 636 NE 1st St.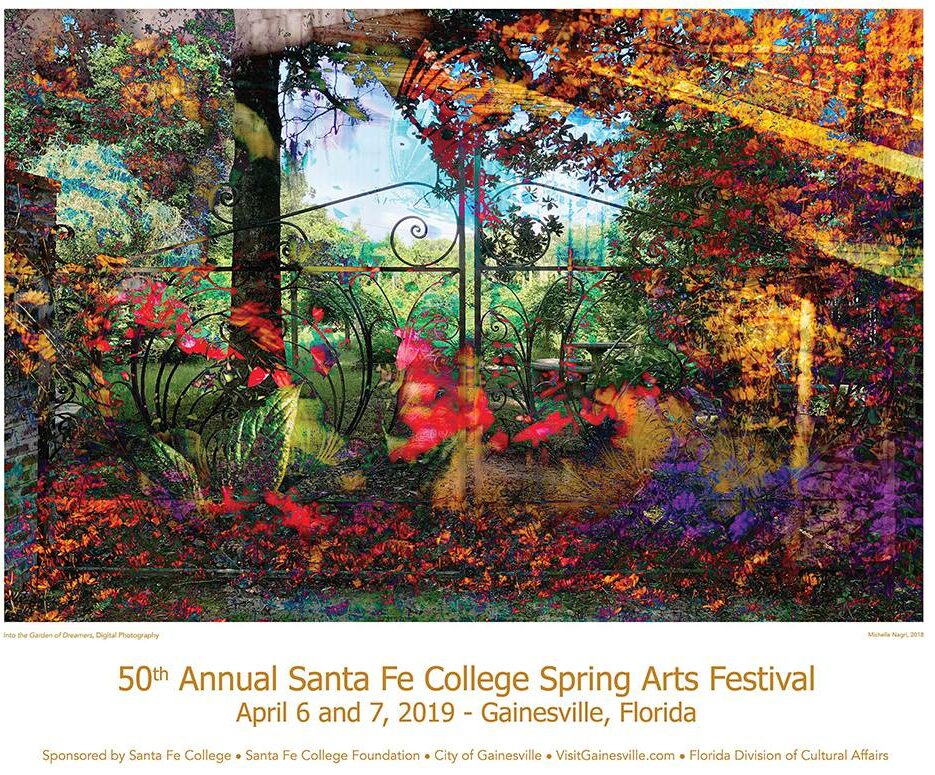 "Michelle Nagri's unique vision and innovative art ushers in a new and exciting creative era for the Santa Fe College Spring Art Festival," said Raul Villarreal, the SFC Cultural Programs Coordinator who organizes the event. "We're excited to feature this young artist's work and we hope it will open doors for her in her artistic career."
Nagri's interests in both art and psychology date back to her senior year in high school, when she took courses in both subjects.
"I got interested in fashion design, but I thought psychology would be a more practical major," she said.
Her interest in photography was sparked by a trip with a friend to Titusville to view a launch of the space shuttle.
"I was playing with his camera and when I saw the photos, I thought, 'Wow! What a great way to communicate with people'."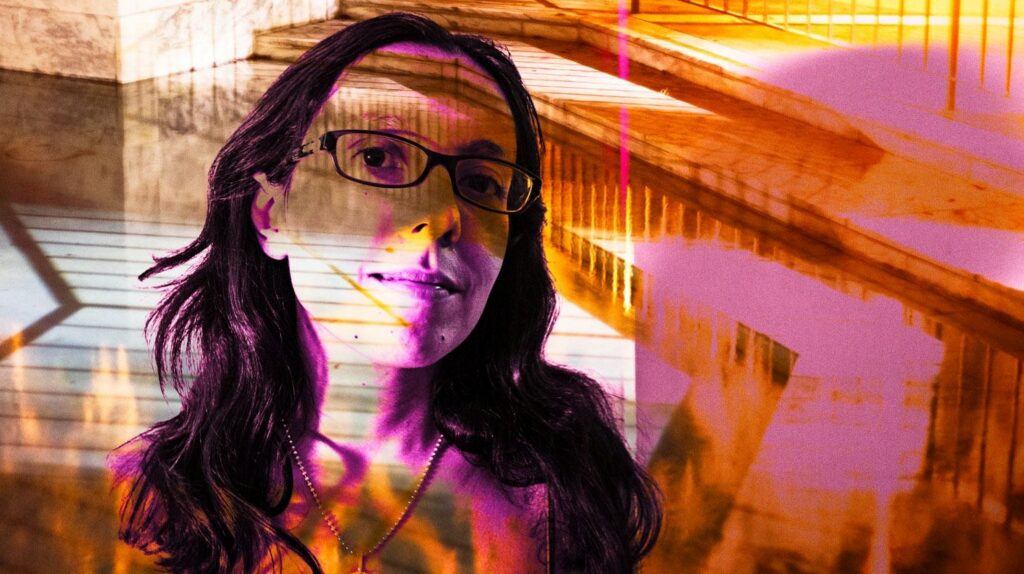 After graduating from UF, Nagri worked as a psychology research associate. In 2010, she began to build her photography portfolio and, in 2014, started selling her work at art shows. In 2015, she took a job as assistant to a local professional photographer and is currently working on building her part-time photography business into a full-time career.
"I had my 30th birthday in 2017 and since that's an 'Oh, no!' year for a lot of people, I decided I should start a project," she said. "Digital post-processing was a barrier for me, so I wondered what would happen if I edited an image every day for a year."
In her 365 Project, Nagri took a single unedited photograph and digitally manipulated that same photograph differently everyday for one year. The result was 365 unique pieces of art that blur the boundaries between digital painting and photography. Each day was a new approach, a new vision.
Her results will appear in a hardcover book, "The 365 Project," to be published later this year.
One of my goals with photography is to get people to stop and think about what they are looking at and wonder where the image was taken.
Nagri makes interesting connections between psychology and her art.
"One of my goals with photography is to get people to stop and think about what they are looking at and wonder where the image was taken," she said. "I like abstract views of nature and architecture and I love to talk to people about how they view the images because everyone has a unique way of seeing."
Art and psychology also converge in her idea of "walkabouts."
"I'd like to help photographers and painters who might feel stuck in their creative process by taking them outside, taking photos together, and inspiring them by exploring how they can incorporate new perspectives into their art," she said.
For sources of her own inspiration, Nagri lists a Renaissance Humanities class and an Ethics class that she took at Santa Fe College. She names the painter Salvador Dali and the photographers Man Ray and Alfred Stieglitz as artistic inspirations.
"Ray and Stieglitz had abstract, surreal ways of approaching photography that were very different from journalistic documentation," she said. "And Dali definitely saw things from a different perspective."
Nagri said she was surprised to be chosen as the Santa Fe College Springs Arts Festival poster artist, calling it a "huge honor," especially on the show's 50th anniversary.
"I really like the festival's direction of trying to engage younger people and encourage emerging artists," Nagri said. "Looking forward and back is a good approach — let's think about the future but let's also celebrate the past, because there is a lot of history."
Copies of Nagri's 24-inch-by-20-inch poster will be available for purchase at the festival on Saturday, April 6, from 9 a.m.-5:30 p.m. and on Sunday, April 7, from noon-5:00 p.m.
---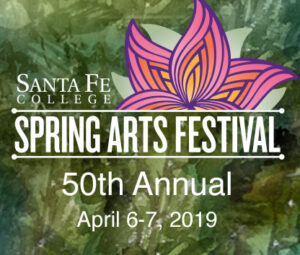 For further info, visit the Santa Fe College Spring Arts Festival website.