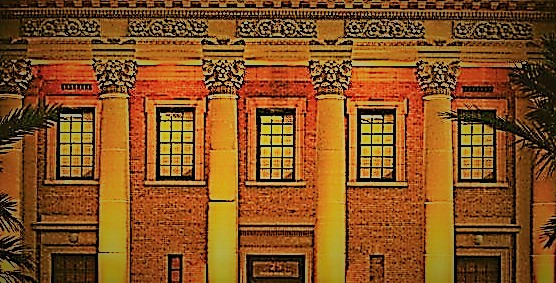 "Breaking Boundaries" is the theme for the upcoming season, which includes eight productions that cover a wide spectrum of genres and topics.
---
The Hippodrome Theatre announced its 2019-20 mainstage season on Friday night with some mystery, a bit of drama, lots of laughter and plenty of fanfare. And, not by coincidence, that's what Gainesville's only professional theater company intends to deliver to audiences during its upcoming 47th season.
The season begins on Aug. 30 with The Curious Incident of the Dog in the Night-Time, based on the 2003 mystery novel by British writer Mark Haddon, and concludes the following summer with Rock of Ages, a high-energy musical parody by Chris D'Arienzo. In between are six other productions that explore a variety of themes, leaning toward thoughtful comedies over heavy dramas.
"We have a lot of comedy, but much of it is grounded in core issues that are important," said Stephanie Lynge, the Hippodrome's new artistic director. "We're making sure our season is diverse and speaks to a lot of different communities because Gainesville is a diverse community."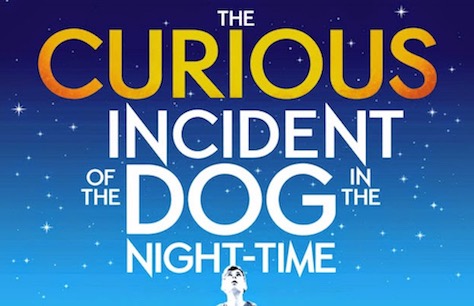 The theme for the new season is "Breaking Boundaries," which Lynge said sets the tone for the theater's overall mission.
"One of the greatest gifts theater gives us is seeing the world from another perspective and finding the humanity in 'the other,'" she said. "I think one of the most important things theater can do, especially today, is break through the boundaries that separate us. We're hoping everyone will join us in this journey."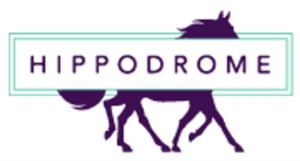 Lynge said she and her 12-member play-selection committee spent three months reading more than 150 scripts before narrowing the list to 22 (including Christmas shows) and then to the seven new plays chosen for production.
"Our job was to narrow down which stories would be serviced the best by the unique venue and talents that make up the Hippodrome," said committee member and actor Kelly Atkins. "The task was not easy, but with a great deal of consideration amongst the committee, some strong front-runners became clear."
Of course, A Christmas Carol is an annual staple at the Hippodrome, which has produced versions of the Charles Dickens classic for more than four decades. The 2019 production of A Christmas Carol will be a new adaptation by Niall McGinty, a member of the Hippodrome Acting Company who has acted in and/or directed the production for several years.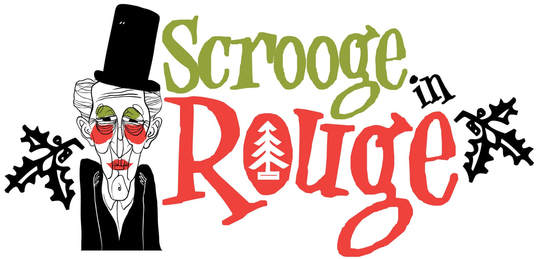 Running concurrently with A Christmas Carol next season will be Scrooge in Rouge, a quick-witted, cross-dressing version of the Dickens story. The Hippodrome's Bryan Mercer, in full makeup, provided a glimpse of the outrageous comedy on Friday night during a sneak-preview party held in the Hipp's lower level.
Without further adieu, here is a glance at the Hippodrome's 2019-20 mainstage season:
Aug. 30-Sept. 22 (previews Aug. 28-29)
The Curious Incident of the Dog in the Night-Time (by Simon Stephens)
When Christopher falls under suspicion for killing the neighbor's dog, efforts to clear his name uncover secrets that turn his world upside down. A powerful play that examines what it truly means to love and be loved. The winner of five Tony Awards, including Best Play. The production will be a collaboration between the Hippodrome and the UF School of Theatre + Dance and directed by Ralf Ramshardt.
Oct. 11-Nov. 3 (previews Oct. 9-10)
The Blameless (by Nick Gandiello)
The Garcia family has always tackled their days with warmth and humor, but they are put to the test on the anniversary of their son's death. Achingly real and surprisingly funny, this story is a moving look at love, family and hope in the most extraordinary of circumstances.
Nov. 22-Dec. 22 (previews Nov. 20-21)
Scrooge in Rouge (by Ricky Graham, Jeffery Roberson, Yvette Hargis and Jefferson Turner)
An outrageous holiday treat done in style of the British Music Hall abounds in bad puns, bawdy humor and witty songs.
Nov. 30-Dec. 22 (no previews)
A Christmas Carol (by Charles Dickens, adapted by Niall McGinty)
Join a troupe of veritable Victorian actors as they weave the web of this cherished holiday tale. A Gainesville tradition of singing and storytelling all ages will enjoy.
Jan. 24-Feb. 16, 2020 (previews Jan. 22-23)
Lone Star Spirits (by Josh Tobiessen)
A trip home to Texas gets wildly out of hand in this fast-paced comedy that takes a hilarious and sympathetic look at family — those who stay, those who leave and the ghosts that haunt us either way.
Feb. 28-March 22, 2020 (previews Feb. 26-27)
Marie and Rosetta (by George Brant)
Referred to by some as the "godmother of rock 'n' roll," Sister Rosetta Tharpe was a legend in her time. This story of letting loose, finding your voice and freeing your soul is a soaring musical experience. Note: Lone Star Spirits and Marie and Rosetta will be co-productions with the freeFall Theatre in St. Petersburg.
April 24-May 17, 2020 (previews April 22-23)
Native Gardens (by Karen Zacarias)
In this side-splitting comedy of good intentions and bad manners, rising career professionals move in next door to deep-rooted D.C. socialites. A questionable fence line turns civility into a backyard turf war.
Opening June 5, 2020 (previews June 3-4)
Rock of Ages (by Chris D'Arienzo, arrangements and orchestrations by Ethan Popp)
In this Tony-nominated musical, it's Hollywood 1987. What can save the iconic Bourbon Room seriously silly tribute to classic rock features beloved '80s hits and blends sincere conviction with nostalgic parody.
"I think what the Hippodrome does really well is tell stories," Lynge said. "I think it's important for the Hipp to tell diverse stories in diverse ways. And we are excited about welcoming everyone through our doors and into our space."
Another change next season is the return of early matinee shows on Saturdays. Starting with The Curious Incident of the Dog in the Night-Time, the Hippodrome will have its Saturday performances at 2 p.m. and 8 p.m. (rather than the current 5 p.m. and 8:30 p.m.).
"Our patrons love our early matinees," Lynge said. "The Hipp did the 5 p.m. show on Saturdays to try and work around the football schedule, but when we looked at it, the 5 p.m. show ran into just as many football games as a 2 p.m. show would."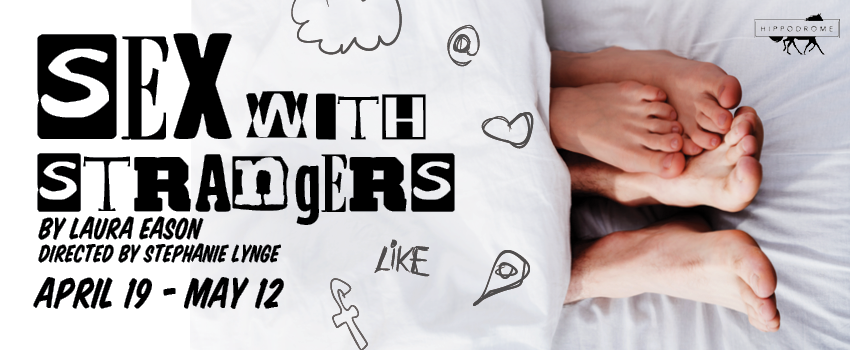 Before the 2019-20 season begins, however, the Hippodrome has two more productions to stage during its current season.
Sex with Strangers, written by Laura Eason and directed by Stephanie Lynge, opens April 19 and continues through May 12. Nichole Hamilton (Becky's New Car) and Marquis D. Gibson (The Christians) star as Olivia and Ethan, who grapple with what it means to have a modern romance in the digital age while navigating their desires and ambitions — and the skeletons in their closets.
Million Dollar Quartet, the Hippodrome's 2019 summer musical, opens May 31 and continues into July. The show is a tribute to the music of rock n' roll legends Johnny Cash, Jerry Lee Lewis, Carl Perkins and Elvis Presley.
---
To reserve seats for an upcoming show or for information about 2019-20 season tickets, call the Hippodrome box office at 352.375.4477 or visit the Hippodrome Theatre website.