This month's Artwalk includes an opening reception for "Intimate States | Works on Paper," an exhibit spotlighting the work of contemporary artist Eduardo Sarmiento.
---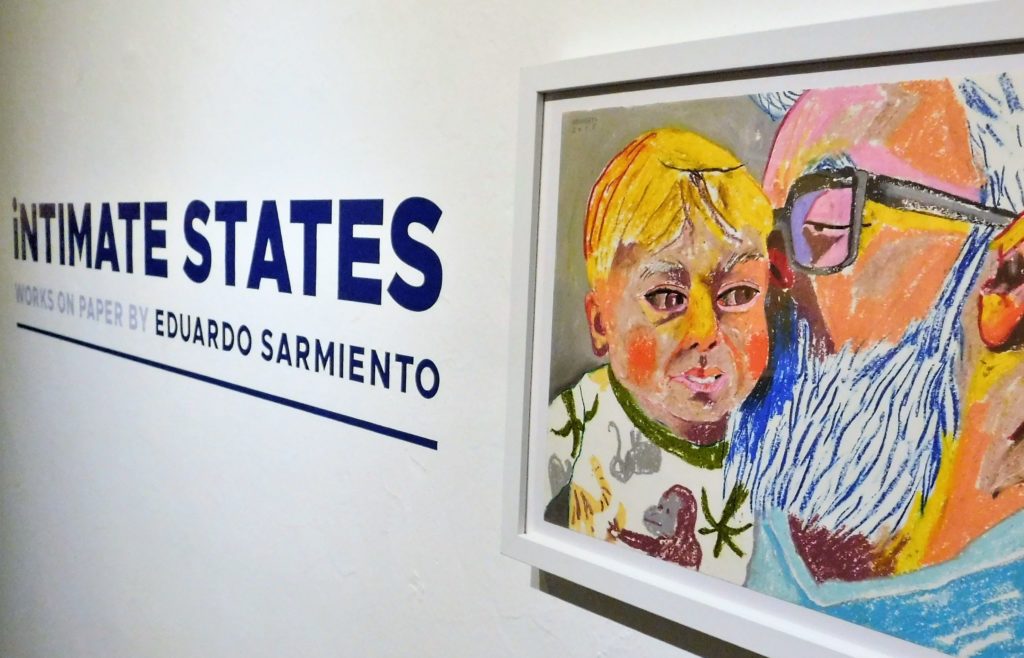 Cuba native Eduardo Sarmiento provides a glimpse into his personal life in the exhibit titled "Intimate States | Works on Paper" starting this week in the main gallery at the Thomas Center Galleries, 302 NE 6th Ave.
The public is invited to an opening reception for the exhibit on Friday from 7-9 p.m. during the monthly Artwalk Gainesville. The event will include an appearance by the Jacksonville-based artist as well as live music by the Front Porch Backsteppers in the Spanish Court.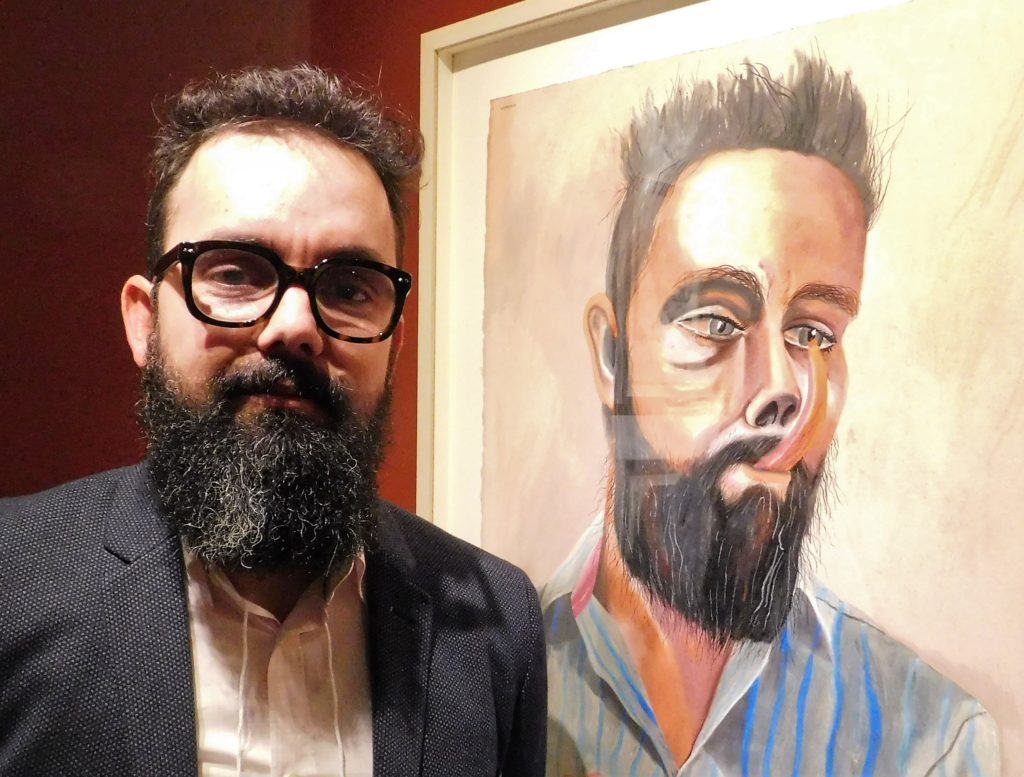 The exhibit is the kick-off event of Bulla Cubana, a city-wide celebration of arts and culture, promoting the exchange of ideas and inspiration between Cuba and the North Central Florida region. Additional Bulla Cubana events will showcase the talent of invited fine artists, muralists, dancers, musicians, chefs, photographers and filmmakers from March 9-24.
Sarmiento was born in Cienfuegos, Cuba, in 1980. He moved to Jacksonville more than a decade ago.
Anne E. Gilroy, curator of the Thomas Center Galleries, said she has been a longtime fan of Sarmiento's work.
"I called him and invited him to participate in the exhibit because he is Cuban-American," she said. "When I met the artist and looked at his work, it took my breath away. I told him the portraits were poignant and intimate."
Based on Gilroy's comment, Sarmiento decided the exhibit should be titled "Intimate States."

In more than two dozen powerful drawings, Sarmiento allows viewers to witness his connections to family and friends. Neither idealized nor forgiving, the portraits deliver tenderness without sentimentality.
"In the most recent years, I have been more focused on the connection with the individual who I'm portraying, especially family and friends," Sarmiento said in a statement. "I'm fascinated by that intimacy and how drawing becomes another way to experience them."
"He said this is an unusual show for him because all of these portraits are personal," Gilroy said. "Some of it is new work and some of it has never been exhibited."
The "Intimate States" exhibit continues through May 4. Sarmiento will return to the Thomas Center on March 15 to give an artist talk. The evening will also include Latin dancing to music from the Elio Piedra Trio.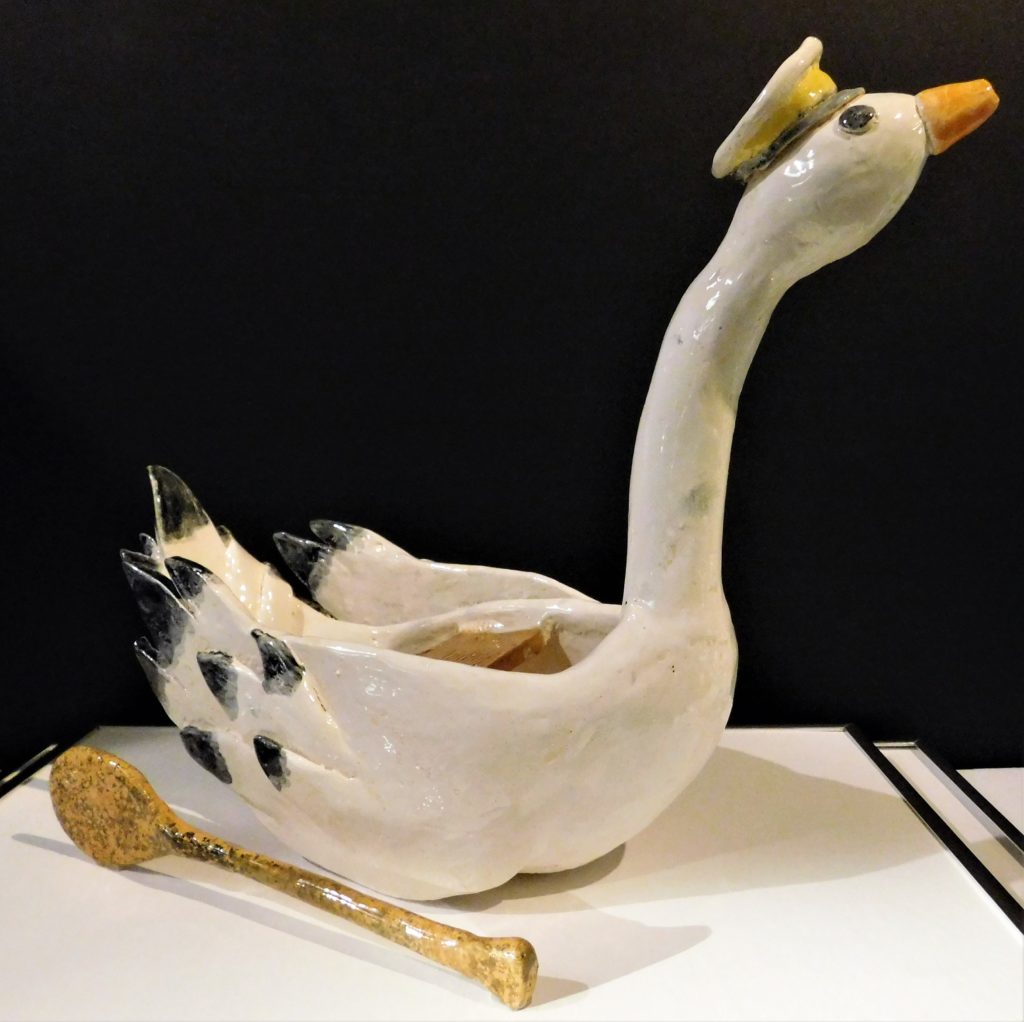 Meanwhile, tonight's Artwalk festivities at the Thomas Center will also mark the opening of the Alachua County Public Schools Visual Arts Showcase in the second-floor Doris Bardon Gallery.
The exhibit will include 104 pieces selected by K-12 art teachers throughout the school district.
"We've been doing this show for close to 30 years," said Russell Etling, Cultural Affairs Manager for the City of Gainesville. "Not only is the art charming and people love it, it has an important effect on the students' self-esteem and a belief in their ability to be creative."
Etling said that people have told him that the first work they ever had displayed in public was at the Historic Thomas Center during past showcases.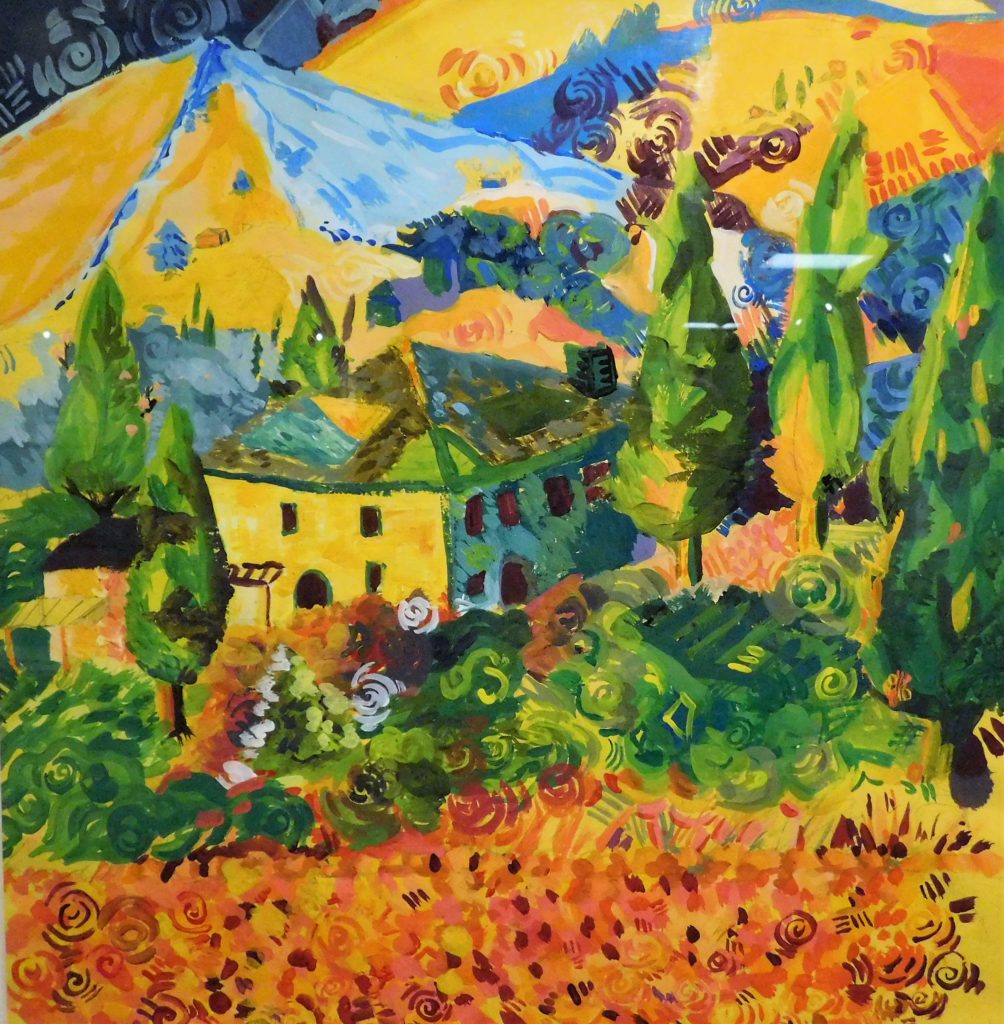 ---
More than 20 galleries and arts-minded businesses are participating in the January Artwalk. Following is a list of participating venues and what to expect:
GFAA Gallery (1314 S. Main St.): Presenting the HOME show in conjunction with the Friends of Elementary Arts. This event features artist members displaying artwork with a "Home"-centered theme. Opening reception and awards presented during Artwalk. Exhibit continues through Feb. 16. The Friends of Elementary Arts will also be holding their annual reception and silent auction Feb. 1 from 6-9 p.m. The GFAA Gallery also includes a boutique with affordable artisan objects and artworks. Note: Artwalk hours 6-9 p.m. GFAA Gallery open Tuesday-Saturday 11 a.m.-6 p.m., closed Sunday and Monday. (For further info, visit the gallery's website at gainesvillefinearts.org.)
First Magnitude Brewing Company (1220 SE Veitch St.): Hosting a variety of artists, including Jenna Horner, Gracie Allen (High Top Vintage), Melody Tunks (Henna Tattoo), Alix Mathia, Rose Godfrey (One Healthy Planet, LLC), Amber Rohlman/Apolo (massage), Violeta Lizama (Purple Star Shop), Jaya Holmes (Jaya Holmes Brew), Melinda O'Rourke (Earth Tonix, Gwen Gadaire, Samm Wehman Epstein and Daniel Holtzhouse. There will also be live music as well as food trucks and craft beer. Note: Artwalk hours 6-9 p.m.
435 (435 S. Main St.): Hosting Nick Hall. "Introspective and rudimentary mixed media art for freaks and outsiders from a boy who grew up in a funeral home and was surrounded by junkies existing somewhere between dreaming and consciousness." (Next door to the Civic Media Center.)
4Most Gallery (534 SW 4th Ave.): Presenting the exhibition "Mapping Tides," an artistic production that ranges from poetic performances to a didactic figurative ceramic sculpture. Artists searched inward to speak about feelings of alienation, memory, of home and the island's ties to scientific research. 4Most Gallery is supported by UF's School of Art and Art History, to connect SAAH students, alumni and faculty with the greater Gainesville community through innovative and dynamic exhibitions & programs.​​
Hippodrome Gallery (25 SE 2nd Place): Presenting the exhibit "From the Inside." Since 2013, volunteers of the Journey Daybook organization have taught the process of making illustrated journals to small groups of incarcerated women at the Florida Women's Reception Center (FWRC) in Lowell. For the women incarcerated at FWRC, creating pages is a method of personal expression in a life moving too slow. This exhibit is a collection of journey daybook pages made by some of the women who have completed the program and are now Journey Daybook alumnae. Gallery is also open during Hippodrome business hours and during evening events.
Maude's Classic Café (101 SE 2nd Place): Welcoming local artist Brittany Boyer.
Black C Gallery (201 SE 2nd Place): A performance space featuring the work of dancer, photographer and visual artist Ani Collier. Note: Artwalk hours 7-9 p.m. Regular gallery hours Monday-Thursday noon– 5 p.m. and by appointment. (blackcproduction.com)
Somewhere Along the Way (201 SE 2nd Place, Suite 110): Featuring work by dozens of local and regional artists in the atmosphere of a coffee and wine bar. Live music by Mark Miale and Tony McMahon.
Artisans' Guild Gallery (201 SE 2nd Place): Presenting Heartfelt Art, inspiring paintings, jewelry, ceramics, fabric art and gifts for the one you love. The Artisans' Gallery features hundreds of quality handcrafted fine arts and fine crafts created by regional artists. Live music with Dave Hall, light snacks and a Scavenger Hunt to win a $25 gift certificate to the Guild. Regular gallery hours Monday-Saturday 10 a.m.-7 p.m. and Sunday noon-5 p.m. (www.artisansguildgallery.com)
Sweetwater Print Cooperative (117 S. Main St.): Presenting "New Year's High/Low Art Project." Co-op members celebrate the new year by offering high quality art in various media at low prices to thank art lovers for their support of the gallery and studio and to welcome those new to Sweetwater. The exhibition continues through Feb. After Artwalk, the gallery is open on Thursday afternoons and Friday mornings, or by appointment by calling Stewart Thomas at 352.514.3838.
Eleanor Blair Studio (113 S. Main St.): Hector Puig from Hector Framing & Gallery hosts this month's Artwalk. offering a selection of originals plus signed and numbered prints from the gallery's roster. (HectorFraming.com or EleanorBlairStudio.com)
The Bull (18 SW 1st St.): Hosting "About Face," drawn portraits by Josh Wilson. The portraits explore the beauty and expressed emotion of the human face, defined by the line. Wilson has been offering his unique take on Gainesville for more than a decade. Bluegrass music by the Front Porch Backsteppers at 9 p.m.
City Church (19 SW 1st St. — second floor): "This photography installation deals with the tensions of uncertainty and brokenness that surround child homelessness in Gainesville. Visually striking and compellingly narrative, the works on display articulate an aesthetic balance between hope and despair. The photographs were taken by children experiencing homelessness who participated in a workshop that taught them the power of storytelling through photography. This exhibit is a collaboration between Family Promise of Gainesville, a shelter for working families with children; Fracture, a local company that printed the photos for display; and City Church, a downtown community supporting open conversations and the common good of our city."
High Dive (210 SW 2nd Ave.): Presenting UNVEILED2, the sequel to High Dive's popular October event celebrating nudes and sensuality in art. Live performances include pole dancing, a fetish class and burlesque. This show will exhibit the talents of some 20 local artists.
The SL8 (10 E. University Ave.): Featuring Nathan Grimes and his show, "NXT LVL SHT!" Other artists include Howard Wapner, Virginia Zuesdorf, Jason Clark, Michael Levy, Amye Francis, Lucas Thon, Charley McWhorter, Natacha Monalisa, Jade DiMarco, Pate, Jiri Lonsky, Lennie Kesl, John Korb, Josia Lloyd and video animation by Corey Collins.
Florida Community Design Center (101 N. Main St.): Hosting Jenna Horner. "The intention of my work is to encourage a dialogue about the beauty, complexity and mysterious qualities of the natural world. I work as a multi-media artist using various vintage fabrics, paints, dried flowers and other re-purposed media in order to build unique, highly textured surfaces."
The Galleries at the Historic Thomas Center (302 NE 6th Ave.): Presenting the opening reception of "INTIMATE STATES – Work on Paper" by Eduardo Sarmiento. Sarmiento's masterful work will be featured in Gainesville for the first time, in concert with the upcoming Bulla Cubana festival. Powerful self portraits along with portraits of family and friends disclose potent connections between artist and subjects. Sarmiento offers himself up to the viewer in this raw visual consideration of relationships. Meet the artist at the Artwalk opening reception from 7-9 p.m. Live music by the Front Porch Backsteppers.
Cypress and Grove Brewing Co. (1001 NW 4th St.): Hosting Sherry Pettigrew's exhibit, "FEEL THIS!" "My mind spins with visual history I find overwhelming. Then my attention rests on my work, which in every sense rests on me. I'm self absorbed. I come from honesty in my approach, making work that isn't always pretty." (drawingthoughts.key2theplanet.com)
Hardback Undertown (920 NW 2nd St.): Featuring a retrospective of previous Artwalk pictures. The Hardback will also offer imported cheeses from Dorn's Liquors and music, to be followed at 10 with local bands Boston Marriage and Guts. Artists like Brian Wilson (next month's featured artist) and Scott Littler, Harold Gertner, and Emma Jean Fulgham, Michael Garvin, and Rob Dark, Kara Gomes and Anastasia Overton.
The Collaborative Shoppe (532 N. Main St.): Several guest artists will be on display in addition to Shoppe artists Rootzy Fair Trade, Design by Jessanne, Beachy Beads, finn+piper, Designs by Fur, Simone's Natural Notions, Bookish Apothecary, Ted Zysk, authorized maker for MyIntent. There will be a create and take station in the DIY Workshops area. The Collaborative Shoppe is an Artisan Boutique, DIY workshop and event venue.
The Atomic Ark Gallery (1801 NE 23rd Ave., Suites C1-C2 — across from Satchel's Pizza): Presenting "The Evolution of Furniture Design," showcasing the evolution in furniture design from the post-war era of the 1950s with its "Atomic" influence, continuing through the end of the 1970s' Space Age Modern movement and everything in between.
The AUK Market (2031 SW 6th St., in the Curia complex): Featured artist vendors include Cindy Steiler, Molly Kempson of Spotty Boy Press, Cheyenne & Nigel Rudolph of Rudolph Clay Studios, and Angela Deane. Offering selections of curated vintage, handmade pieces, and art. The AUK Market is a creative business collaboration with Zorka Rose Vintage, Timber Line Jewelry and La Chua Vintage.
For further info, visit the Artwalk Gainesville website.