A reunion of the band Subrosa highlights a busy Friday evening at High Dive that begins with the launch of Bill Bryson's photo book, "All of Us Are Now."
---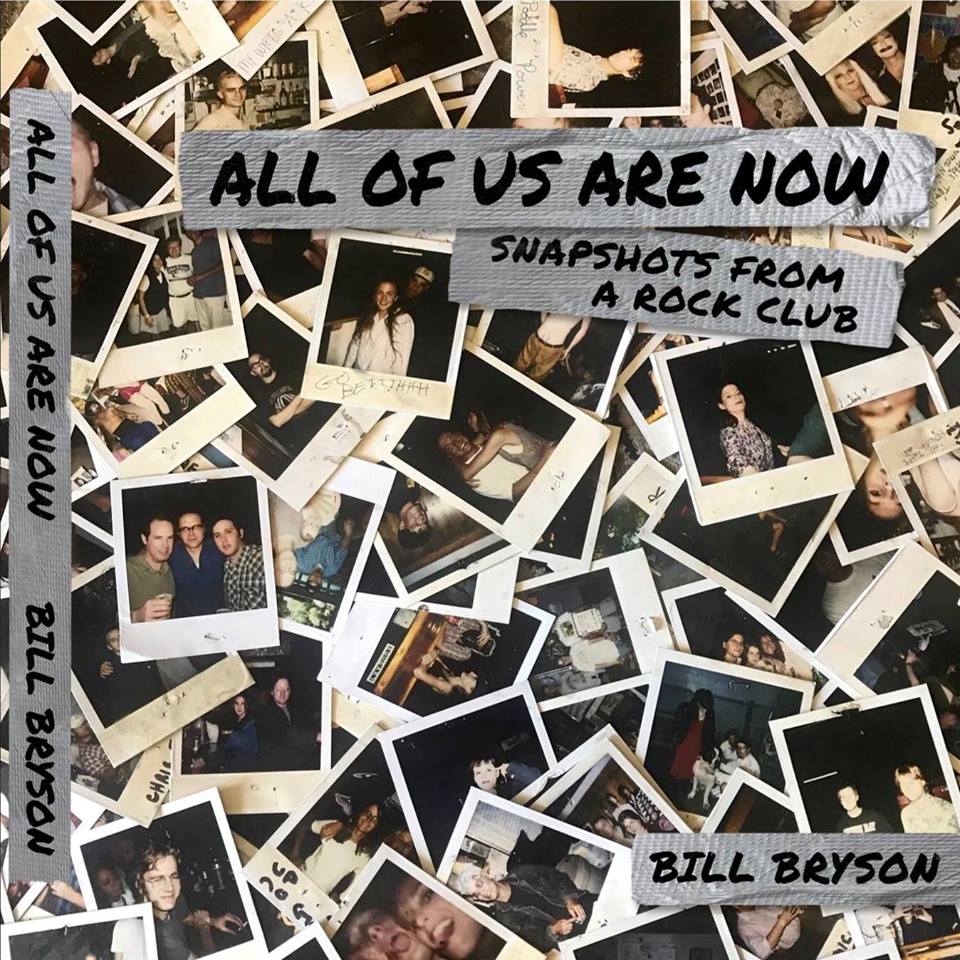 After almost two decades of silence, Subrosa is ready to rock again — if only for one night.
The alternative rock band that formed in Gainesville out of a tragedy in 1995 and made a name for itself before disbanding will have a reunion show Friday night during a special nostalgic evening at High Dive.
"I'm pretty happy about it," said Travis Tooke, lead vocalist and guitarist for Subrosa. "Yeah, stoked is a good word."
Subrosa is headlining an evening of live music that celebrates the release of the photo book "All of Us Are Now: Snapshots From a Rock Club" compiled by Gainesville businessman Bill Bryson.
The unifying theme for the evening is The Covered Dish, a nightclub Bryson opened in 1992 in the downtown building at 210 SW 2nd Ave. that now houses High Dive.
The pages of "All of Us Are Now" are filled with more than 100 Polaroid photographs taken during the era of The Covered Dish, which closed in 2000. The pictures, which were once stapled to the walls at the venue, document a unique era in Gainesville's storied music history.
"We kept a Polaroid camera behind the bar ready to take candid shots whenever the moments happened," said Bryson, who rediscovered his stash of more than 600 photos a couple years ago while rummaging through a storage unit.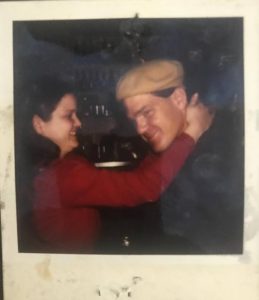 "When I started going through the box, I realized there was something really special about these photos. They capture a time and a place that, in hindsight, was pretty unique."
So, Bryson and his non-profit No. 9 Publishing moved forward to produce the coffee-table book. The publishing company is part of No. 9 Productions, which is also the parent company of Grow Radio, MASS Visual Arts, Cypress Sessions TV show and The Conch storytelling night.
A few months ago, Bryson decided he wanted to release the book with some fanfare at the former site of The Covered Dish. He rented out High Dive and went about finding the talent to make the evening memorable.
One of the first persons he called was Tooke to float the idea of Subrosa doing a reunion show.
"I said, 'Are you sure, Bill? Really?'" Tooke said. "But I'm truly honored that he wanted us to play for the book and the show."
Bryson and Tooke's relationship goes back to the early '90s. Bryson had just arrived from North Carolina to open The Covered Dish, a rock club he wanted to pattern after Chapel Hill's legendary Cat's Cradle.
Tooke was a 20-year-old UF student starting to dabble in music. He bought his first guitar in 1991 for $50 at a pawn shop and admitted "I didn't know what I was doing. I just know I loved music."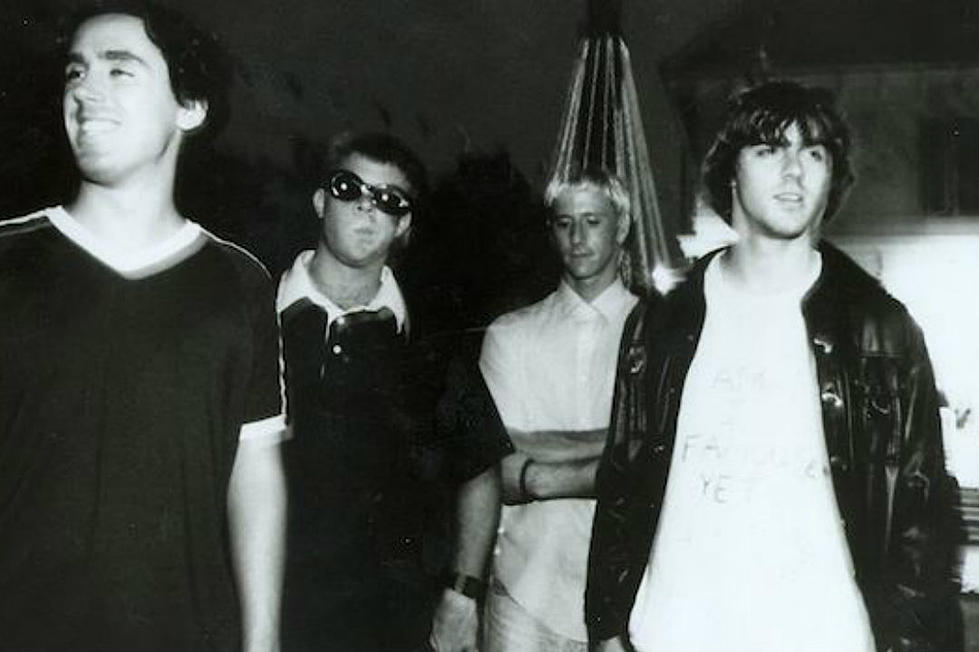 He and longtime friends Jack Vigliatura IV and Bill White attended a show at The Covered Dish that featured the bands Whoreculture, Grinch and Rein Sanction. Tooke said he was in awe.
"I remember we were completely floored and transformed by the local live show experience," Tooke wrote in a recent post on the "All of Us Are Now" Facebook page. "Afterward, walking back to our campus dorm rooms, Jack turned to me and said, 'We have to get a show booked there [Covered Dish]!' I said, "Yeah! … and we need to buy some real instruments and practice ALOT and get a band name first.'"
And this is where the story gets interesting before it becomes heartbreaking.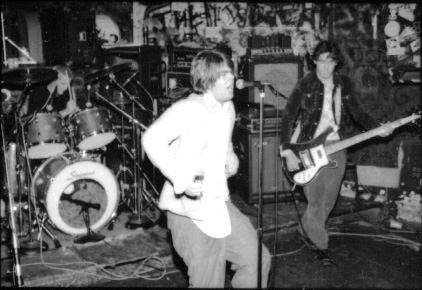 With Tooke on guitar, Vigliatura on vocals, White on bass and Jay Russell on drums, the band For Squirrels formed in 1992. As the story goes, they chose the peculiar name because members had said they were so committed to being in a band, they would even play music "for squirrels."
By Tooke's estimation, the band wasn't very good back then. Nonetheless, Bryson was impressed enough to line up a For Squirrels debut show at The Covered Dish.
"Bill gave us our first shot when we were just pretending to be this great band that would electrify people," Tooke told gainesvilledowntown.com earlier this week. "He saw something in us. He believed in us. We believed in ourselves with that young man naïveté that wanted to be the next R.E.M."
And make no mistake, For Squirrels was for real. There was the alternative-rock sound of R.E.M. as well as the grunge-rock vibes of Nirvana.
"These guys were young and passionate about what they were doing," Bryson said.
Jack Griego took over as the band's drummer in 1993. A year later, For Squirrels pooled $6,000 of their student-loan money and self-released their debut album, Baypath Rd. They soon began to get noticed outside Gainesville.
"We seemed to have pretty good talent out of the box," Tooke said. "The compositions of Baypath Rd. were my very first attempts at writing songs. Ever."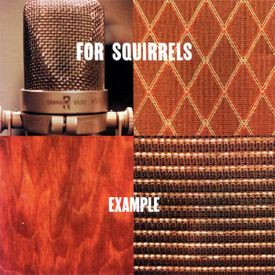 In 1995, the band signed with Sony/550 Music and recorded the album Example. In advance of the album's release, For Squirrels traveled to New York City and performed at the CMJ Music Marathon. It was yet another highlight for the band on the rise.
On the long drive back to Gainesville, however, the band met with tragedy. A rear tire on their van blew out on I-95 near Brunswick, Ga. The vehicle swerved then went into a series of barrel rolls down the highway.
Vigliatura, 21, and White, 23, along with tour manager Tim Bender, also 23, died at the scene. Tooke, 23, and Griego, 27, somehow survived the horrific wreck.
For all intent and purposes, the story of For Squirrels should have ended on that lonely stretch of highway in Georgia. But within a month after the crash — and with Tooke and Griego still recovering from their injuries — Sony/550 released Example as scheduled and sold 200,000 copies. The song "Mighty K.C.," ironically about the suicide of Kurt Cobain, was the only single released off the album.
Bryson said that For Squirrels were good but had the potential for greatness.
"These guys were like a Hollywood script," he said. "Their lives were about to change dramatically [for the good]. Had they survived, Gainesville might be a different place. They were that good and they were all so young."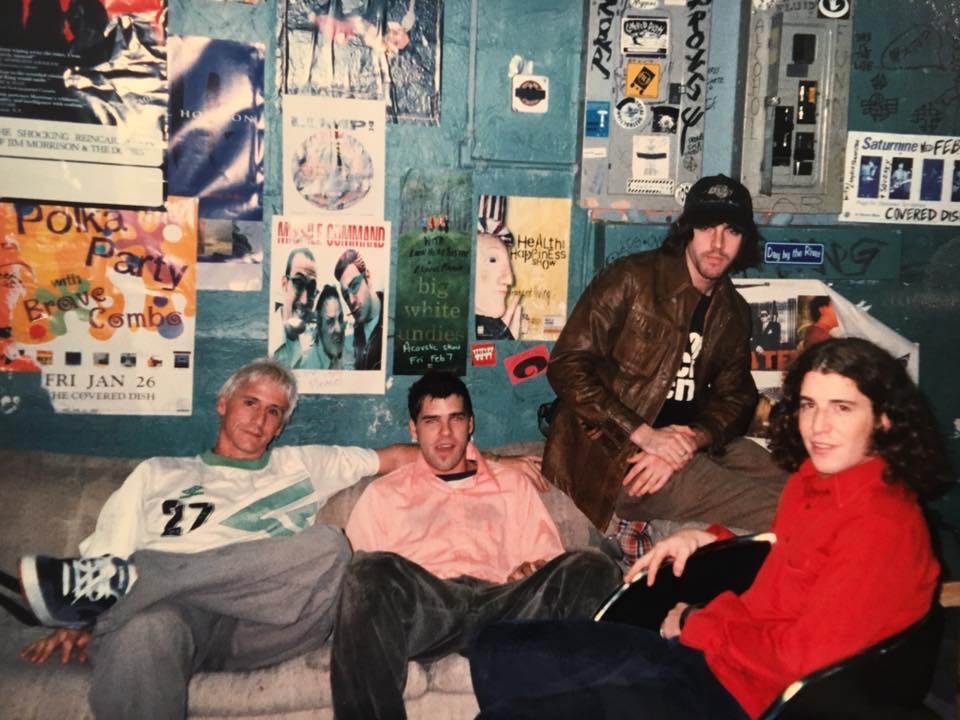 Out of respect for their deceased band members — but against the wishes of their record label — Tooke and Griego decided to retire the For Squirrels name and reform their band as Revlover, adding Andy Lord on bass. By 1996 they were known as Subrosa. Mike Amish joined the band as keyboardist and guitarist in 1997. Rusty Valentine replaced Griego on drums in 1999.
Playing a mix of tunes by For Squirrels and original songs, Subrosa gained a modest following but never achieved For Squirrels stature. The released the album Never Bet the Devil Your Head in 1997. By 2001, they had disbanded.
The Covered Dish, where both For Squirrels and Subrosa performed, had also run its course. The concert venue closed in 2000.
"Business died and I was burned out," Bryson said. "I had other things going on."
But what a run The Covered Dish had. It hosted five or six shows a week for eight years. Opening night in 1992 featured Chickasaw Mud Puppies from Athens, Ga., and Hop Flop Fly from Chapel Hill. Another Athens band, Hillbilly Frankenstein, was a no-show that night, so Bryson recruited members of the local punk band Beggars Weed from the audience to open in their place.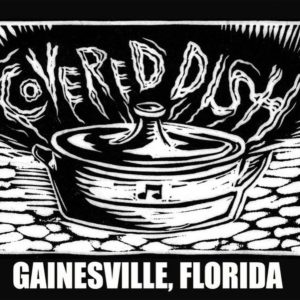 Green Day performed at The Covered Dish in January 1993. The Dave Matthews Band made its Florida debut there in 1994. Local bands Less Than Jake, Hot Water Music and Sister Hazel all played The Covered Dish in their formative years.
"A lot of people went on to be much bigger after they played there," Bryson said.
And that's one reason why the seemingly random snapshots in his book, "All of Us Are Now," have meaning to the Gainesville community.
"There's a certain universal quality in terms of the energy and spirit and elements of times in a broader sense," Bryson said. "[The '90s] was an interesting time in our country. There's something more going on."
The photos include band members and their fans, as well as Covered Dish staff. One of Bryson's favorite photos shows just the pants and dark sneakers of members of Five-Eight (Athens) and Archers of Loaf (Chapel Hill).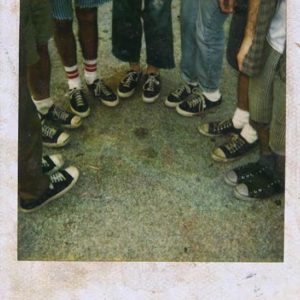 "They were playing together that night and all wearing basically the same shoes," he said.
Bryson is also co-owner of Crane Ramen and last year purchased the Florida Theater, with plans to return the University Avenue venue to its glory days as a concert hall. Bryson said the project is still in the design stage with the architect.
"I am hopeful it will be open within a year," he said.
Bryson said he is grateful to the dozens of volunteers who helped with the interior demolition of the Florida Theater earlier this year.
"The community stepped up when they were called upon," he said. "It really blew out all the bad energy and made the place 100 percent more welcoming. It was inspiring."
As for Friday night's event at High Dive, Subrosa will headline a show that also includes Swayze, Perfect Strangers and Jack Mason. Doors open at 8 p.m. and the show starts at 9. Tickets are $10 and available through ticketfly.com, at Hear Again Records and at the High Dive box office.
Tooke, now 46, works at InfoTech and plays in the band Helixglow with Mike and John Rotolante. Amish and Lord play in the band Papercranes, formed in 2003 by Rain Phoenix.
The reunited Subrosa began practicing on weekends about a month ago and is almost ready to perform in front of an audience again.
Subrosa will take the stage around midnight and plans to perform about 16 songs that include a mix of For Squirrels and Subrosa along with some covers.
"We sound somewhat close to what we used to sound like and in some ways better," Tooke said. "I know we're going to put our whole heart and soul into it."
— Noel Leroux
---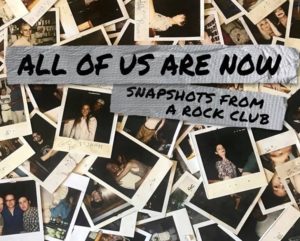 Copies of "All of Us Are Now" will be available for purchase ($35) and signing by Bill Bryson during Friday night's concert event at High Dive. The hardcover book is already available at Third House Books, 113 N. Main St., and at Satchel's Pizza, 1800 NE 23rd Ave., as well as through allofusarenow.com and amazon.com.