During the next two weekends, the Acrosstown Repertory Theatre presents the fifth annual Gainesville Homegrown Local Playwrights' Showcase. The event begins Thursday night with three one-act plays.
---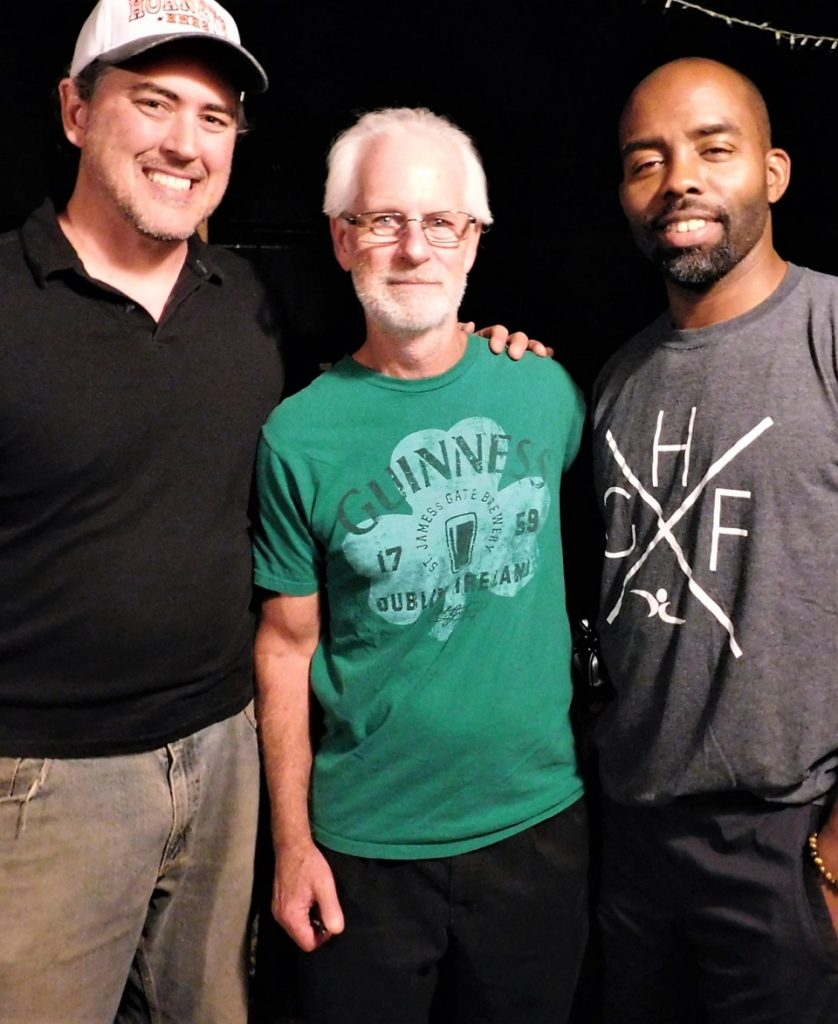 Twenty-five years ago, Shamrock McShane wrote a play about the bond between a black coach and a white coach and racial bias at a high school in rural North Central Florida.
The play, titled Boston Baked Bean, was based on conversations that McShane overheard between real-life coaches Kent Johnson and Jerry Lourenco when the three men worked at Hawthorne High School.
"It's based on actual events that take place in the school's coaches' office, but with many liberties taken," McShane said. "It's kind of like what happens at school when the kids are not around."
You can see a staged reading of the play on Friday night at 8 during the Gainesville Homegrown Local Playwrights' Showcase at the Acrosstown Repertory Theater, 619 S. Main St. (in the Baird Complex). The fifth annual event begins Thursday night with three one-act plays and continues through Dec. 17.
In all, there will be 12 plays by 12 different Gainesville area playwrights.
"The playwrights get to see what their words look like when life is breathed into them by the actors," said Carolyne Salt, president of the Acrosstown Repertory Theatre. "It's exciting for everybody."
Salt said she is always impressed by the quality and variety of work submitted to the selection committee for the showcase by both established and first-time playwrights.
"There's a lot of talent in this town," she said. "This year, there's everything from surrealism to heart-wrenching emotional scenes to comedy. It's a real smorgasbord of theater."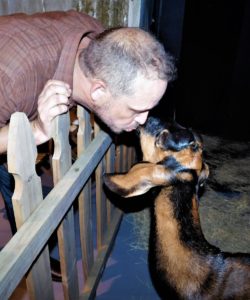 The winner of the showcase is usually greenlighted to produce a full production of the play for the Acrosstown's next season. Such was the case last year when Michael Presley Bobbitt's The Dead Lady on the Shelf was developed into Trailer Park Elegy. 
Two years ago, Chuck Lipsig's  Small Town Knights won the Gainesville Homegrown Local Playwrights' Showcase. A revised and revamped version of the play was later performed as Hometown Knights.
"We can't guarantee it, but we hope there will be at least one outstanding play to consider for our 2018-19 season," Salt said.
This year, Lipsig has written Princess Revenge, which will be staged Saturday at 8 p.m. Bobbitt's showcase entry this year is titled Cedar Key and will be staged at 2 p.m. on Dec. 17, the final day of the event. That Sunday performance will be followed by a closing celebration at 4 p.m. at the theater. The event is free.
"You have no idea whether your play is good or bad until you see it performed live," said Aleksandr Wilde, who is directing Peter Marino's one-act play Good Samaritan on Thursday night.
For Shamrock McShane, this will not be the stage debut of Boston Baked Bean. He said there was a "workshop version" of the play performed in 1994 before a packed house at the Thomas Center. Although the audience seemed to enjoy the play, McShane said the night was overshadowed by a newsworthy event in California.
"On the night we were doing the play, O.J. [Simpson] took a ride in a Bronco at 20 miles per hour down an L.A. freeway," he said. "That took away some of the attention the play might have drawn."
There were three more performances of Boston Baked Bean around town that week, including a show at the Alachua County Jail. However, McShane shelved the play when he found no takers outside Gainesville.
"A few years later, I sold the movie rights to some guy in New Jersey for 250 bucks," McShane said. "He never did anything with it, so the rights reverted back to me."
A year ago, McShane dusted off the play and submitted it online to the D.C. Black Theatre & Arts Festival. Within a few days, a representative notified McShane that Boston Baked Bean had been selected for inclusion in the festival.
"We were excited at first," he said, "but we couldn't raise the funds to take it there."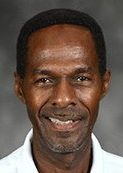 In Friday night's staged reading directed by Michael McShane, Shamrock's son, George Whitehead will play Coach Jackson and Scott Gross will play Coach Renko. The characters' names are similar to the real-life coaches Johnson and Lourenco they are based on, but different enough to make the play a work of fiction.
Meanwhile, Shamrock McShane performs in his own play as antagonist Mr. Carlucci, the school's athletic director, a snooty character McShane dreamed up who refuses to promote Coach Johnson because of his skin color.
"It's an issue of race on why Coach J. hasn't been promoted and why he hasn't even had a chance," Whitehead said. "Everyone recognizes him as a good guy who's deserving of the promotion. In Coach J.'s case, I think it's about how the more things change, the more things stay the same."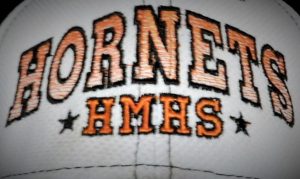 Unlike Coach J. in Boston Baked Bean, the career of the real-life Kent Johnson took off. He was Hawthorne High's first black football coach and its girls' basketball coach (a position McShane also held for five years). Johnson later became Eastside High's football coach, Newberry High's athletic director and head football coach at P.K. Yonge before announcing his retirement from coaching just this past week.
Gross has a unique perspective of Boston Baked Bean. He graduated from Hawthorne High in 1992.
"It hits me a little differently because I knew these people well," he said. "It's kind of eye-opening how things were behind the scenes."
So what about the play's unusual title?
"The title makes no sense until you see the play," McShane said. "And then when the line is revealed, it tells you about the whole thing."
— Noel Leroux
---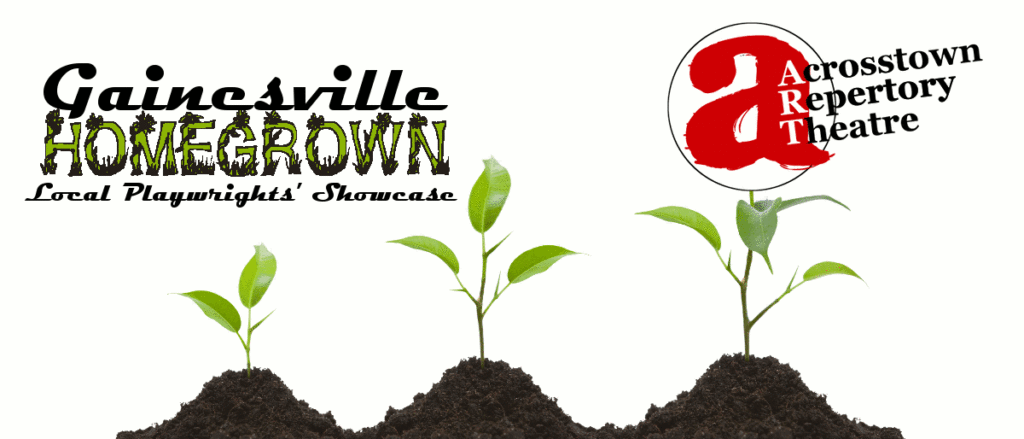 Following is the complete lineup for the 2017 Gainesville Homegrown Local Playwrights' Showcase:
Thursday, Dec. 7 (7 p.m.): One-Act Stand: Witches, written and directed by Sheila Bishop; The Good Samaritan, written by Peter Marino, directed by Aleksandr Wilde; Under a Liar's Moon, written and directed by Jane Arrowsmith Edwards.
Friday, Dec. 8 (8 p.m.): Boston Baked Bean, written by Shamrock McShane, directed by Michael McShane.
Saturday, Dec. 9 (6 p.m.): Sweet Prince, written and directed by Cameron Pfahler.
Saturday, Dec. 9 (8 p.m.): Princess Revenge, written by Chuck Lipsig, directed by Norma Berger.
Sunday, Dec. 10 (6 p.m.): Light Light, written by Aliza Einhorn, directed by Anne Rupp.
Sunday, Dec. 10 (8 p.m.): All's Fair, written by Sloane Henry, directed by Jennifer Hutton.
Friday, Dec. 15 (8 p.m.): Trigger Valley Good Time Ranch, written and directed by Robert Hugh Brown.
Saturday, Dec. 16 (6 p.m.): Tesseract, written and directed by Kennon Liston.
Saturday, Dec. 16 (8 p.m.): How to Eat a Dead Cat, by Antoinette Graham, directed by Dan Christophy.
Sunday, Dec. 17 (2 p.m.): Cedar Key, written and directed by Michael Presley Bobbitt.
Tickets: Individual events are $5 each (One Act Stand is considered a single event). A $15 all-access pass gets you into all events (plus a laminated keepsake ticket). Secure a seat by arriving 30 minutes before showtime.
---
For further info, visit the Acrosstown Repertory Theatre website.
Get more insight into Boston Baked Bean by visiting the blog of Shamrock McShane.