Jean-Paul Sartre's existential play, which opens this week at the Acrosstown Repertory Theatre, is a powerful tale about three people whose worst nightmares come true: They must put up with each other for eternity.
---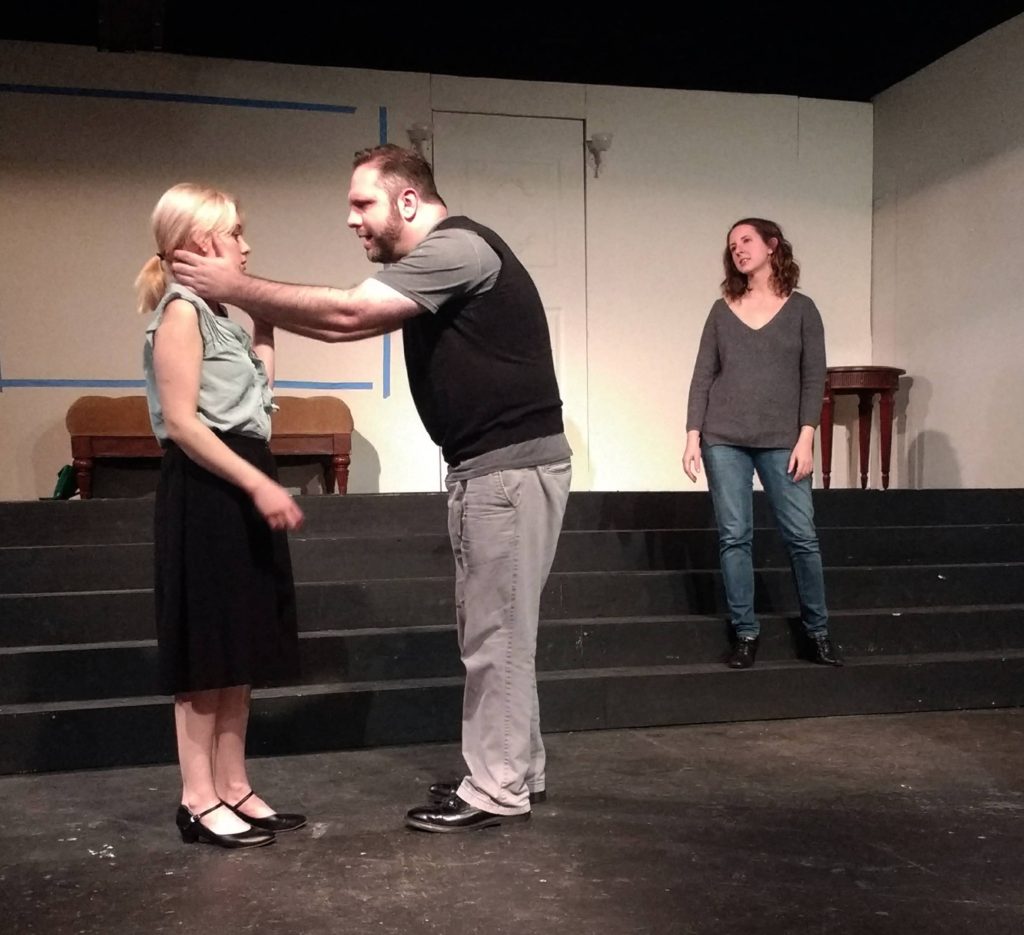 Imagine being locked in a room with two people you come to hate and reaching the hopeless conclusion that you must live with these two deplorables forever and ever. Oh, and that they must put up with you and all your sordid baggage.
Talk about Hell!
Such a bleak scenario  makes for riveting theater in the form of Jean-Paul Sartre's psychological thriller No Exit.
The play debuts this week at the Acrosstown Repertory Theatre, 619 S. Main St. Opening Night is Friday at 8. There's a preview performance ($5 cash only) Thursday at 8, as well as performances Saturday at 8 p.m. and Sunday at 2 p.m. The play continues with three more performances a week through Jan. 21.
The production stars Jennifer Hutton as Inez, Michael Glover as Garcin and Emma Grimm as Estelle. Each character has a dark past that has landed him or her in Hell, which resembles a well-appointed Second Empire drawing room. Franka Perez plays the mysterious valet who escorts each despicable character into the room.
Lola Bond, who has acted in dozens of shows around Gainesville over the years, is making her directorial debut with No Exit. The show is unique, she said, because there is no protagonist.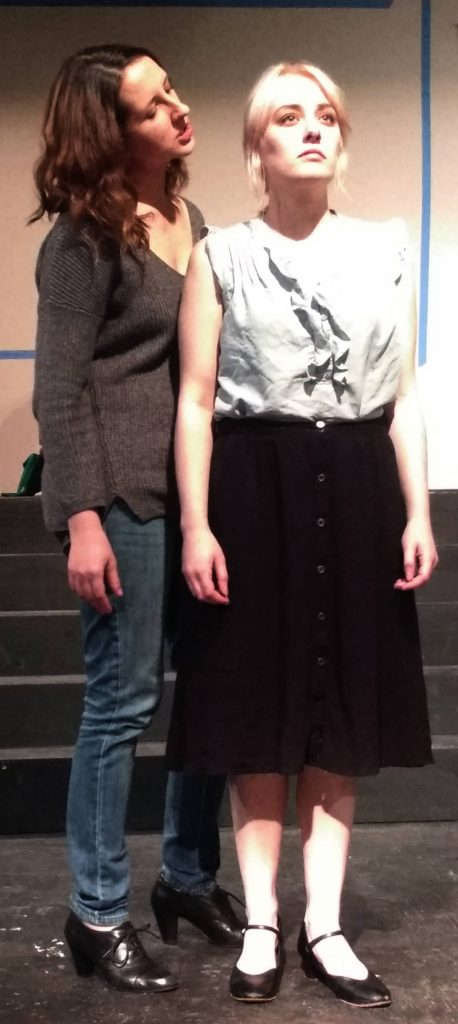 "None of the characters is likable," Bond said. "You don't really root for anyone. However, where the show gets you is that you can identify with each one of them at some point. There is a humanity that is there."
No Exit is considered one of Sartre's finest plays, having been produced and studied more than any of his other dramas. It was first produced in Paris in 1944, but its themes are timeless.
"Everyone can take away something a little different," Hutton said. "For me, the play is about how we torture each other, but how we torture ourselves, too — the effect we have on other people and the way we treat ourselves."
Hutton received her degree in theatre from UF more than a decade ago, but is now slowly getting back into acting. She most recently appeared in Jacob Marley's A Christmas Carol at the High Springs Playhouse.
In No Exit, Hutton's Inez is a wretched soul who arrives in Hell because she has delighted in hurting people during her life on Earth.
"This is a play where three people come to terms not only with the situation they're going to be in forever, but also with reconciling with what they've done while they were alive," Hutton said.
Meanwhile, Grimm describes her character, Estelle, as "a typical mean girl with a pretty face." In other words, a textbook sociopath.
"She is 110 percent faking it 110 percent of the time," Grimm said. "She comes off as light and bubbly, but she's the most dangerous person in the room. She is a representation of the vanity and shallowness of humanity."
Grimm most recently performed at the Acrosstown as Magenta in The Rocky Horror Show and as Hero in Much Ado About Nothing.
Glover is another familiar face at the Acrosstown Repertory Theatre. He most recently played Elijah in Trailer Park Elegy. He has very little nice to say about his Garcin character in No Exit.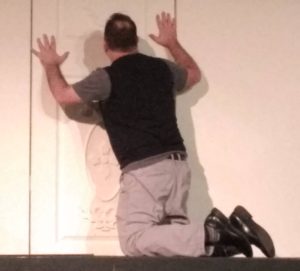 "He's a journalist who edits a pacifist newspaper," Glover said. "As the Germans take over France, he deserts, gets arrested and is executed by a firing squad."
But Garcin was also cruel to his wife and not a pleasant person.
"He's a coward and works to prove himself not a coward, but his cowardice always wins over," Glover said.
Like any good actor, Glover said he has tried to bring as much of himself into his character as he can, as unsavory as Garcin is.
"It's taken a lot of self-examination to make my character real — where I've been a coward, where I've treated people poorly," Glover said.
Bond said she performed as Inez in a production of No Exit about five years ago when she lived in Washington state.
"It changed me," she said. "It made me examine myself and left a lasting impression."
Now she wants audiences at the Acrosstown Repertory Theatre to have a similar experience.
"I want everyone to gain something from this," she said. "I absolutely love this show. It's the real deal."
— Noel Leroux
---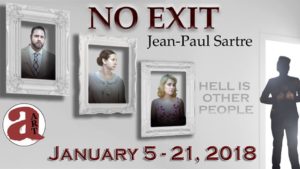 No Exit
Acrosstown Repertory Theatre
619 S. Main St.
(in the Historic Baird Center)
Gainesville, FL 32601
Tickets: $15 ($13 for students and seniors)
Performances: Fridays and Saturdays at 8 p.m., Sundays at 2 p.m., through Jan. 21.
For further info, visit the Acrosstown website.