The Hippodrome Theatre announces its lineup for the 2017-18 season, starting with 1984 and The Legend of Georgia McBride. Here's the complete rundown for you. …
---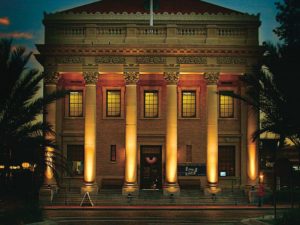 The Hippodrome Theater, Gainesville's only professional theater company, and artistic director Lauren Warhol Caldwell proudly announced the 2017-18 season on Thursday. The 45th-season lineup includes a mix of comedies, dramas and musicals.
"We've set out to create a year of compelling, contemporary and engaging storytelling," Caldwell said. "The Hipp's 45th-anniversary season is designed to create conversation and bring our community together through the diverse stories and characters on our stage."
The new season begins Sept. 1 with George Orwell's 1984 and ends with a summer musical that will be announced at a later date. In between are six productions that run the spectrum of stage performances.
"The world we live in today demands that we as artists use the power of theatre to act as a catalyst of understanding and awakening," Caldwell said. "We invite you to expose yourself to the wonder of it all."
Before the new season begins, the Hippodrome has one more weekend of performances for Hamlet. This year's summer musical, Forever Plaid, opens June 2 following two evenings of preview performances.
The Hippodrome Theatre's lineup for 2017-18 is as follows:
1984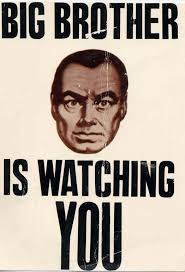 by George Orwell, adapted by Andrew White
(Sept. 1-24; previews Aug. 30-31)       
A Southeast regional premiere! What if one thought cost you everything? The Hipp and UF School of Theatre + Dance collaborate to bring George Orwell's best-selling literary masterpiece to the stage. This radical, award-winning adaptation explores the erosion of privacy, destruction of identity, and an Orwellian future that is as relevant now as ever. The Chicago Sun-Times calls 1984 "A chilling, hard-hitting stage adaptation." The Chicago Tribune writes: "Skillful blend of grimy proletariat despair and slick multimedia collage."  
The Legend of Georgia McBride
by Matthew Lopez
(Oct. 13-Nov. 5; previews Oct. 11-12)    
How does a down-on-his-luck Elvis impersonator with an empty bank account and a pregnant wife become the most popular drag queen in the Florida Panhandle? The Legend of Georgia McBride is a show-stopping, hilariously extravagant comedy about discovering your true voice with music and glitter galore. A New York Times Critics' Pick: "Stitch-in-your-side funny. … full of sass and good spirits." The Hollywood Reporter calls it "A genuine crowd-pleaser."
A Year with Frog and Toad
Book & Lyrics by Willie Reale / Music by Robert Reale
Based on the children's book series by Arnold Lobel
(Nov. 24-Dec. 17)
A whimsical musical that tells the tale of two best friends: the easy-going Frog and the curmudgeonly Toad. The story follows Frog and Toad through four colorful seasons, along with their lively, quirky friends Snail, Turtle, the Birds and more. Audiences of all ages will delight in this Broadway hit that was nominated for three Tony Awards, including Best Musical. DC Metro Theater Arts: "No matter what your age, you can't help but fall in love with A Year with Frog and Toad. Like the cookies, it is a truly irresistible holiday treat for the whole family!" Nashville Parenting Magazine calls it "An absolutely delightful theater experience for kids of all ages."
A Christmas Carol 

Adapted by Janet Allard and Michael Bigelow Dixon
(Nov. 25-Dec. 22)
Share the joy of Charles Dickens' A Christmas Carol. The Hipp's production carries the timeless messages of redemption, charity and goodwill in a heartfelt, traditional adaptation. The perfect way to spend time with your loved ones at the holidays.
The Royale
By Marco Ramirez
(Jan. 12-Feb. 11, 2018; previews Jan. 10-11, 2018)
Inspired by the real-life story of Jack Johnson, the first African-American world heavyweight champion, The Royale explores the life of the outsider in American culture. Set in 1905, deep in the midst of Jim Crow, we meet charismatic African-American boxer Jay "The Sport" Jackson and his sister, Nina, his greatest adversary and strongest motivation. The New York Times: "Extraordinarily efficient!" The Miami Herald: "The play is a stylized, blazingly theatrical triumph that keeps audience members on the edge of their seats."
Ripcord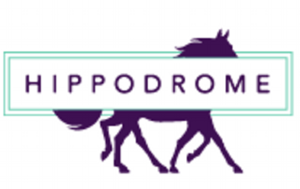 By David Lindsay-Abaire
(March 2-25, 2018; previews Feb. 28-March 1, 2018)   
A hilariously high-stakes comedy set in the Bristol Place Assisted Living Facility makes its Florida premiere! When cantankerous Abby meets her new, infuriatingly optimistic roommate Marilyn, she has no choice but to get rid of the woman by any means necessary. What starts as an innocent wager between the women quickly spirals out of control and threatens to expose these worthy opponents' most hidden secrets. Ripcord is as heartfelt as it is deliciously inappropriate. The New York Times: "An expertly engineered comedy!" Time Out New York: "Four Stars! Great fun and genuinely moving!"
The Christians
By Lucas Hnath
(April 20-May 13, 2018; previews April 18-19, 2018)
This off-Broadway hit and New York Times Critics' Pick comes to Gainesville. Pastor Paul has worked for 20 years to build his church from a modest storefront to a mega-church of thousands. But the day he delivers an unexpected sermon, everything changes in ways that will shake his congregation to its core. One of the most talked-about plays in regional theater, The Christians takes you on a wild ride, as it explores the power of faith in our country. Charles Isherwood of The New York Times writes: "This terrific play about the mystery of faith by Lucas Hnath — one of the freshest playwriting voices to emerge in the past five years – is mesmerizing." Elisabeth Vincentelli of The New York Post: "Deeply affecting. Emotionally devastating. A white-knuckled drama about a theological battle."
Summer Musical
(Opens June 1, 2018; previews May 30-31, 2018)
Summer is meant for music and fun. Past summer shows have included Avenue Q, The Great American Trailer Park Musical and last year's huge hit, The Toxic Avenger.
---
Hippodrome season-ticket passes are available at the box office by calling 352.375.4477 or online at thehipp.org.