After six years of entertaining its fan base in Gainesville and beyond, the five-member band will perform one last show on Saturday night at The Wooly.
---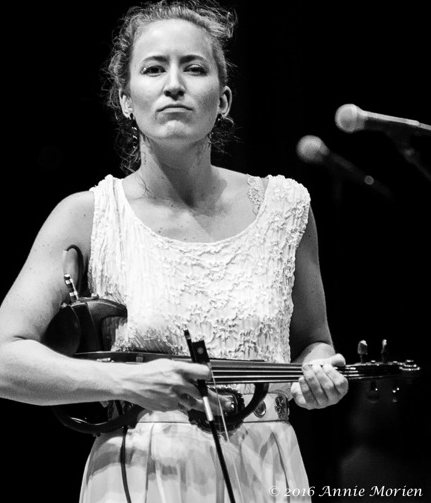 Flat Land had one helluva ride!
The ethereal funk fusion band that was formed in Gainesville in 2011 has performed hundreds of shows, including two tours of the U.S. and a main-stage appearance at the 2016 Okeechobee Music & Arts Festival. It also produced an album, "Arrow to the Sun," last summer.
On Saturday night, the five-member band fronted by vocalist/violinist Fae Nageon de Lestang performs its farewell show at the Wooly, 20 N. Main St., a late venue change from the Heartwood Soundstage.
"Closing the chapter is sad because Gainesville has been a huge part of Flat Land," Nageon de Lestang said. "But life changes, and you gotta roll with the punches. It's been a wild ride!"
Nageon de Lestang and her partner, Flat Land drummer Grant McLeod, are moving to San Francisco, where McLeod has landed a job in demand planning for Tesla. The cross-country move means that the band's playing days, alas, are over.
"I love Gainesville because it's cozy and collaborative, and I know so many people here," she said. "I don't know what it's going to be like in San Francisco yet, but I'm definitely going to play music."
The 28-year-old Nageon de Lestang will be front and center on Saturday night at the Wooly. McLeod, 27, will be right behind her. Also performing for Flat Land are McLeod's older brother, Ian (keys and percussion), Christopher Storey (guitar) and Greg Jungbluth (bass).
"I'm looking forward to it," she said. "My family is coming up [from Naples], my friends will be there. We've spent so much time and money together with this band, it will be difficult to say goodbye."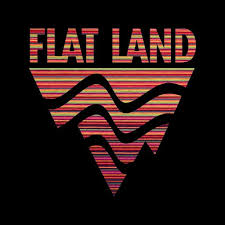 Nageon de Lestang has fond memories of Flat Land's early days.
"Originally, I started making music with these guys who needed a fiddle player," she said. "I never imagined it would snowball into all the adventures it has."
Flat Land's first public appearance was at The Midnight bar almost six years ago.
"I remember having a lot of fun," Nageon de Lestang said. "We were getting paid in beer and were really excited about that. We had a blast!"
Back then, Flat Land had two guitarists and promoted itself as a funky blues band. The group has evolved over the years, creating its own unique sound centered around Nageon de Lestang's violin skills.
"We've grown as musicians and we've grown up in terms of our professional standards," she said. "We've played hundreds of shows. At one point we were averaging two-and-a-half shows a week and all still working full-time jobs."
Nageon de Lestang said that playing Okeechobee last year was "a dream come true."
By winning the Destination Okeechobee contest for aspiring bands, Flat Land performed in front of a rowdy crowd on the same stage as festival headliners Robert Plant, Mumford & Sons and Kendrick Lamar.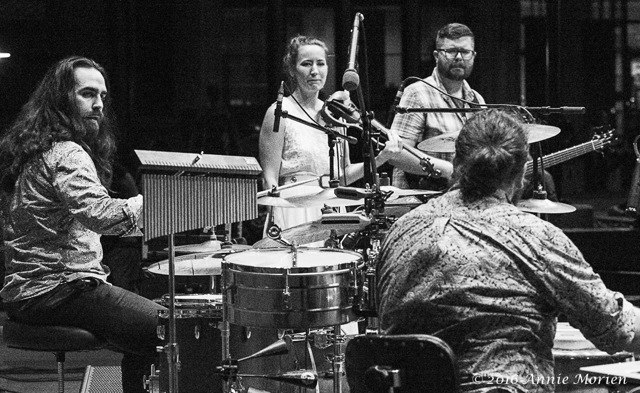 One of the craziest things Flat Land did was perform on a small trailer during the UF Homecoming Parade while being pulled by a guy on a bicycle.
"Luckily, it worked!" Nageon de Lestang said. "It was such a surreal experience for everyone involved."
Flat Land also won the One Spark Jacksonville crowdsourcing event for creators in 2015 and its first prize of $15,000. With those winnings, Flat Land started the nonprofit Future Music Makers along with Bells & Robes and Phairground.
"Our mission is to inspire and empower children to create music," said Nageon de Lestang, who runs the nonprofit.
The scholarship program allows disadvantaged children to receive free private music lessons on the instrument of their choice for six months. So far, six area youths have benefited from the Future Music Makers program.
Although Flat Land will disband following Saturday night's performance at t, Nageon de Lestang will continue with her solo music project known as Animal Prince. She made her debut in January during Elestial Sounds' GAZE festival at Curia on the Drag on Northwest 6th Street.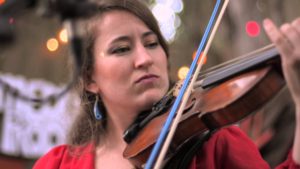 "It started out for fun," she said. "I took it as a challenge to compose and produce my own electronic R&B."
Nageon de Lestang, who earned a degree at UF in entomology and nematology, and McLeod also have worked tirelessly to help make Active Streets a success, according to executive director Joseph Floyd.
"Fae has been the inspiration in everything from the BikeStage to the Chimera Fest partnerships that provided me the opportunity to collaborate with Heartwood Music Festival and have donations directed to Future Music Makers," Floyd said.
"I cannot speak highly enough of how Fae has quietly made broad and profound impacts on our community."
And Nageon de Lestang is grateful for the opportunity to live in Gainesville.
"Gainesville has been a huge part of Flat Land, and it's cool to know that some people feel that Flat Land has been a huge part of Gainesville," she said. "We're thankful for all the support we've gotten."
— Noel Leroux
---
For further info on Flat Land's Farewell Show, visit the Heartwood Soundstage Facebook page.
Do you have any comments you would like to share about Flat Land? Please Leave a Reply below!