A longtime fixture of Gainesville's entertainment scene, Tom Miller will give an Artwalk performance with Alan Bushnell on Friday night at the Hardback Café. It's titled "Sex, Religion, Fastfood."
---
The great thing about Tom Miller is that you never know what Gainesville's most unpredictable performance artist will be up to next.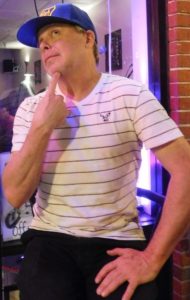 Earlier this summer, he and a dedicated team of artist friends erected a sculpture about nothing smack dab in the middle of Bo Diddley Community Plaza. Two weeks later, they painstakingly reversed the process to remove the invisible three-dimensional piece.
In the spring, Miller undertook perhaps his most, shall we say, daring project to date by sitting in front of a large poster of Ted Cruz's face and staring directly into the then-presidential candidate's gaping mouth for two hours without breaking eye contact.
That was during an Artwalk event at the Hardback Café, and — we're happy to report — he survived the traumatic ordeal!
On Friday night, Miller will be at it again, performing at the Hardback Café along with longtime friend Alan Bushnell in a collaboration titled "Sex, Religion, Fastfood." The show, starting at 7 p.m., will feature artwork and musical performances by both men, and most likely a surprise or two.
The event will be one of the highlights of Artwalk Gainesville, the monthly self-guided tour of downtown galleries and art spaces. Most events are from 7-10 p.m. This month's events include walking tours of the downtown murals as well as downtown public-art sculptures.
Other highlights during the July Artwalk include the opening reception for the Photograhy and Digital Art Exhibit at the Gainesville Fine Arts Association Gallery, 1314 S. Main St., and an exhibition by students from the Sequential Artists Workshop (SAW) at the Eleanor Blair Studio, 113 S. Main St.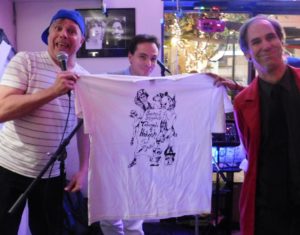 On Monday night, Tom Miller pulled up a stool at Maude's Side Car bar to speak with gainesvilledowntown.com. He was preparing for the Tabernacle of Hedonism, a quirky variety show he has hosted in one form or the other for more than three decades.
He said he was looking forward to performing at the Hardback Café again.
"It's always interesting," he said. "It never makes money, but it makes funny."
Miller might be funny, but don't dare call him a comedian.
"That's a whole different skillset," he said. "I am a performance artist, which is much maligned the same way mimes and clowns are."
Miller, 50, would prefer to be called a storyteller. Several years ago, he took that title literally by reading Truman Capote's classic nonfiction novel "In Cold Blood" aloud for 17 straight hours while in costume and sipping down 23 mint juleps.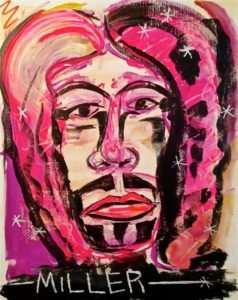 To prove he was not making this story up, Miller flipped open his laptop, typed in a few search words and brought up a link to his Tom Miller Secret Site. The website is a vast treasure trove of information that documents Miller's performance artistry. There are tons of videos and press clippings chronicling Miller's shenanigans through the years, as well as photographs, poetry and a blog that is always a must-read.
"Sometimes when I say things about myself, it sounds like total bullshit," Miller confessed. "I have to Google it sometimes to confirm that it really happened."
For example, he pinches himself about having once played bass with a well-respected blues band in Chicago. Or the time that he argued with character actor William H. Macy over whether Stanley Kubrick's film Eyes Wide Shut was a masterpiece or just plain garbage.
Miller also played electric bass in the "remarkable" Gainesville band NDolphin, which in the early '90s often played together with Aleka's Attic, the old band spearheaded by the late actor River Phoenix.
"But you can't rest on your laurels," Miller said. "Laurels are for funerals."
Miller must remain relevant. Friday's night's Artwalk performance will touch on three themes — sex, religion and fast food — that would seem to be mutually exclusive.
Oh, contrare.
"Fast food is one of those things that, like sex and religion, offers the kind of nutrition that feels good until tomorrow," Miller said matter-of-factly.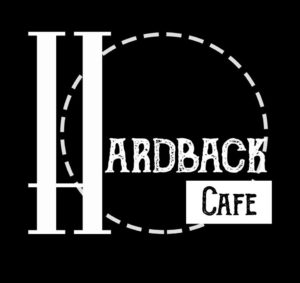 Both Miller and Bushnell will display their newest paintings. Projections along the theme will be both downstairs and upstairs at the Hardback Café venue, 211 W. University Ave. At some point during the evening, the two artists will engage in a live mixed-media performance that will be theatrical and musical.
"It will be an interesting improvisation," said Bushnell, owner of the Hardback Café and a performer, not to mention a public defender with the Fifth Judicial Circuit. "I think Tom is our Andy Warhol. He takes pop art to an extreme. He always seems to come up with something creative."
Bushnell admitted that he might be more mainstream, requiring structure, whereas Miller often make things up on the fly and takes risks.
"I've seen him crack people up just by talking to Siri on his iPhone," Bushnell said.
Miller arrived in Gainesville in 1984 to go to college. Now that it's 2016, he plans to finally get his degree in theater from UF. Seriously.
"Here's the trick," he said. "Me going to school now as a student of a nontraditional age is a performance art piece in itself."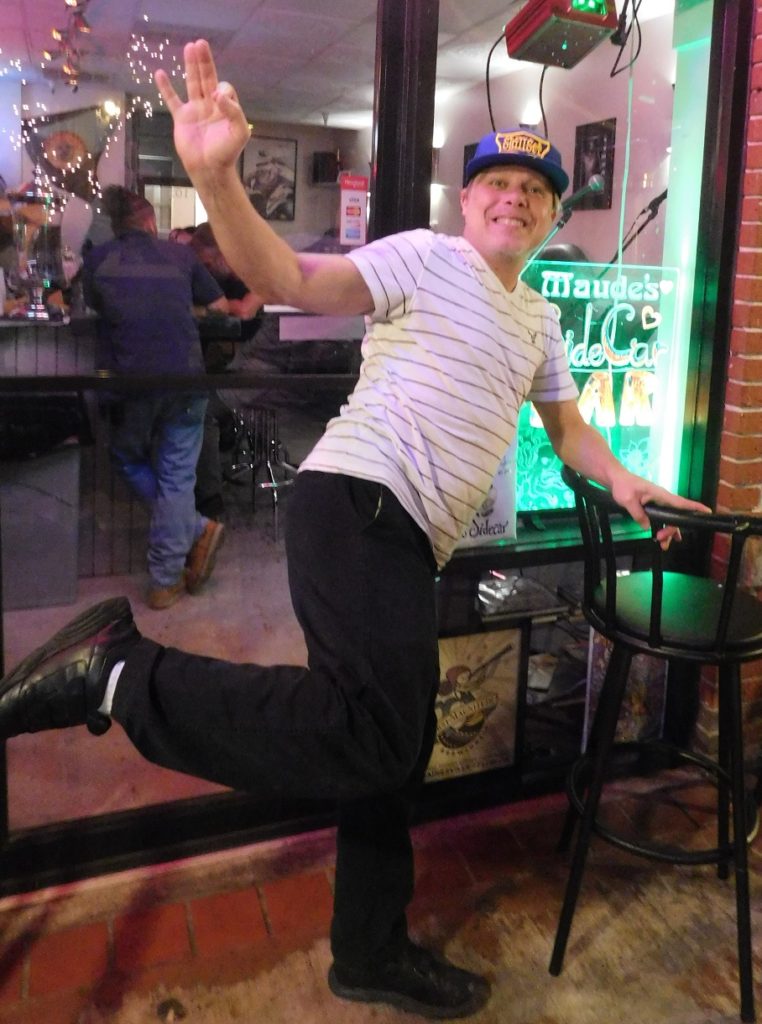 In 2011, an article appeared in the Independent Florida Alligator with the headline "Artist plays role as student." A photograph of Miller in sunglasses appeared alongside the article, which explained that his enrollment at Santa Fe College was the beginning of a seven-year performance piece called "Professor Miller."
The article stated that Miller's plan "is to finish his degree at UF and go on to New York to receive his master's degree. When he graduates, he will become a professor of theater, and once positioned as such, he will give it up."
Five years later, Miller is still on track. Whether he soon departs for the Big Apple is anyone's guess. He has made Gainesville his home.
"I moved here from Miami with my high school friend and I saw the record stores, the trees — it smelled like a fresh, exclusive little mystery place," he said.
Three decades later, Miller is entrenched in Gainesville, which he often refers to as "the center of the universe." In fact, with the help of actor/writer Shamrock McShane, Miller has identified a specific table and seat inside Maude's Classic Café where people should sit to create something meaningful.
"This is a town that I understand how it works completely," he said. "I know who the players are, who the villains are. It's a world unto itself."
Some would say that Miller is in his own little world.
He calls the Tabernacle of Hedonism, his Monday night show at Maude's Side Car, "the longest running variety show in the United States." It has run continuously at a number of venues in Gainesville, including the old Full Circle, the old Hardback Café, the University Club, 1982 bar and Common Grounds (now High Dive).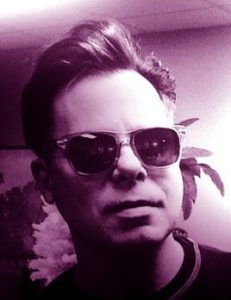 Last Monday night, the Tabernacle played to a sparse crowd but included performances by at least eight people, including a poet, a political pundit and two or three homeless folks who happen to drop by and take the mic.
"To quote Andy Warhol, it's the show that nobody sees but everyone talks about," Miller said.
The Rev. Angel Dust, named after a potent strain of medical marijuana, always provides a timely sermon.
"He believes in Hempness Almighty and that we'll reach utopia when everybody is naked, marijuana is legal and there is no war," Miller said.
Miller, of course, is always working on a new project to outdo himself. His latest idea is to binge listen to every song ever released by the Eagles in one sitting and then use that scientific data from that discography to answer a burning question.
"I am taking the same stance as Donald Trump in that I have a good brain and that I alone can definitively decide for America whether the Eagles suck," Miller said.
— Noel Leroux
---
For a complete listing of Artwalk events this month, visit the Artwalk Gainesville website.