The Gainesville-based R&B performer, known as "Mr. Excitement," appears with his seven-piece Soul Searchers in a Free Fridays concert at the Bo Diddley Plaza.

---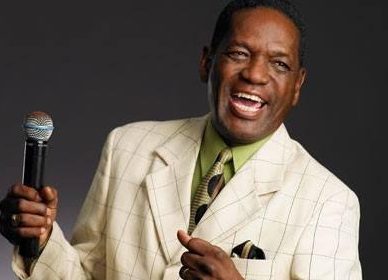 Little Jake Mitchell has told the story countless times about how he broke into show business as a young teenager, but he never gets tired of sharing the tale. And people certainly never get tired hearing about it.
In 1957, Mitchell was 13 and living in the projects of west Tampa when his childhood hero, B.B. King, was performing at nearby Blake High School.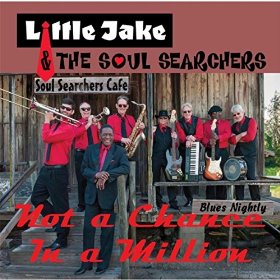 "Everyone had told him about me," said Mitchell, who sang throughout his childhood and was already dubbed "Little Jake" even though his first name was Arnold. "They pushed me up on the stage and B.B. King let me sing 'Woke Up This Morning.' The place went crazy."
That wasn't all.
"That night, B.B. King accepted me as his godson," Mitchell said. "He pushed me to continue my career, and I did."
If that's the case, then everyone should look toward the heavens tonight and thank B.B King when Little Jake & the Soul Searchers perform a Free Fridays concert on the Bo Diddley Plaza stage in downtown Gainesville. The music starts at 8.
"It's going to be one helluva show!" Mitchell promised.
Mitchell, who turns 72 in July, will appear with his seven-piece band that includes Tran "The Piano Man" Whitley on keyboard, Charles "Professor" Henry on guitar, Allen "Bass" McCollum on bass and Hal "Halag8er" Saylor on drums. Meanwhile, Charlie Blade (saxophone), Doug "Skywalker" Meyers (trumpet) and Brian "T-Bone" Stevens (trombone) comprise the band's Silver-Sonic Horns section.
"Jake and the whole band have great showmanship as well as being excellent musicians," said David Ballard, the Free Fridays events coordinator. "He's a great guy and a gifted performer whose music is enjoyed as much today as it was early in his career."
Little Jake & the Soul Searchers will perform many of the songs they recently recorded for their "Not a Chance in a Million" CD, which is actually a remake of a funk/soul album Mitchell recorded in 1967 for Impact Records out of Detroit. Back then his stage name was Jock Mitchell.
"Not a Chance in a Million" reached No. 8 on album charts in the United Kingdom in the late '60s. Mitchell said the new version has a richer sound than the original.
"I'm very pleased," he said. "I believe this CD is going to put us back on track and be very successful."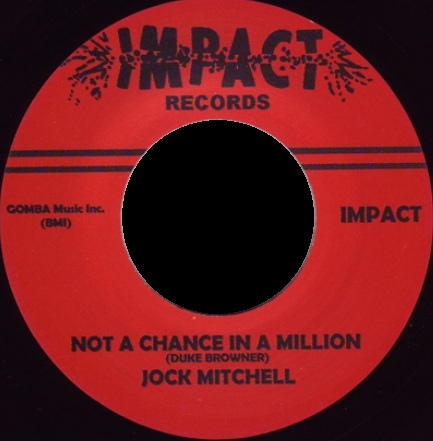 The album was recorded at Black Bear Studios and Skylab Studios in Gainesville through the engineering and mixing efforts of Mark Pinske, Gerry King, Ryan Williams and Evan Gamble Lewis. "Not a Chance in a Million" was produced by Charles (Blade) Steadham and Mark Pinske for Blade Productions and Memphis Express Records.
"The album brings back the feel and love of music the way it used to be," Mitchell said. "It also brings back a whole lot of memories of what soul music is all about."
During tonight's Free Fridays concert, Mitchell has promised to perform "I Found a Love" in which he dons a cape and collapses to the ground for dramatic effect.
"It puts me back during a time when we were on the Chitlin' Circuit, going from honkytonk to honkytonk," he said.
Mitchell was born in Tampa to a Cuban mother and African American father on July 13, 1944. He began winning Holsum Bread talent contests at age 5. In 1957, the same year he performed with B.B. King, Mitchell recorded "Darling, Darling Baby" with Chess Records out of Chicago. It was the same record label that had signed Chuck Berry.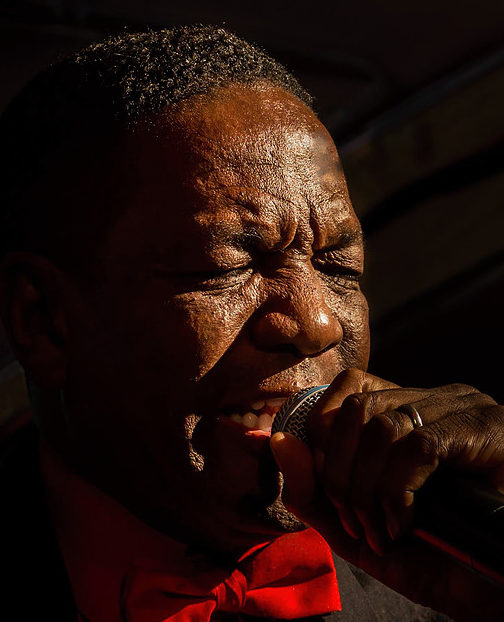 He first moved to Gainesville in 1959, the year rock and roll legends Buddy Holly, Richie Valens and the Big Bopper died in a plane crash. While attending old Lincoln High School, Mitchell formed a band called Little Jake and the Blenders. And, at 15, he made history.
"We played every fraternity house and sorority house at the University of Florida," he said. "We became the first African American singing group to perform at Gator Growl. We integrated it. They brought in 10,000 extra bleacher seats for the black audience."
That was only the beginning of a storied career that has seen Mitchell share stages with the likes of James Brown, Jackie Wilson and Sam Cooke. He has appeared five times at the iconic Apollo Theatre in Harlem and also performed at the Uptown Theater in Philadelphia, the Howard Theatre in Washington, D.C. and at various venues in London.
"Little Jake is the genuine article—he's the real deal," said Steadham, who began following Mitchell in the 1960s. "His band Little Jake and the Blenders was legendary in the 1960s."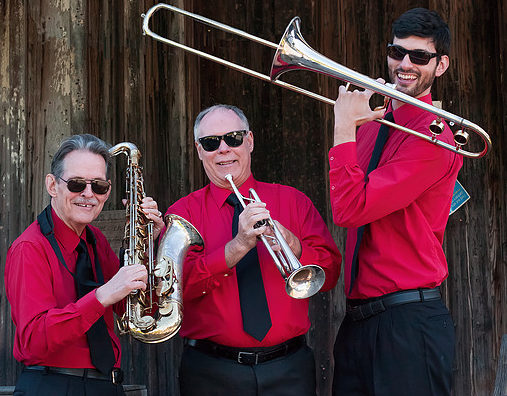 The owners of Impact Records succeeded in changing his stage name from Little Jake to Jock Mitchell.
Mitchell moved to Detroit to pursue his singing career but returned to Tampa in 1992 and changed his stage name back to Little Jake. Eventually he left the music industry all together.
Almost a decade ago, Mitchell returned to Gainesville, where he has always had aunts, uncles and cousins. It's also where the father of five children made his first impact as an R&B performer.
Mitchell credits Paul Cohen for helping revise his career and Steadham for investing the time and effort into building Little Jake & the Soul Searchers into the solid R&B act they have become.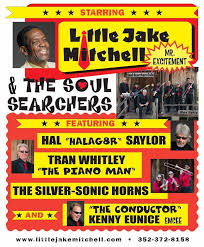 "Little Jake drug me out of retirement and got me to knock the dust off my horn," said Steadham, who performs as Charlie Blade.
"We brought each other out of retirement," Mitchell said.
Brian Stevens, the band's trombone player and at 32 its youngest member, said he is honored to be part of such a distinguished group of performers.
"These guys have done it all and they're seen it all," Stevens said. "They are like encyclopedias of experience."
Stevens has been with Little Jake & the Soul Searchers for more than six years and still enjoys every moment with his Silver-Sonic Horns cohorts.
"The horns are an integral part of the overall show," Stevens said. "Charlie and Doug are an absolute pleasure to play with. They are top-notch musicians and they are like family."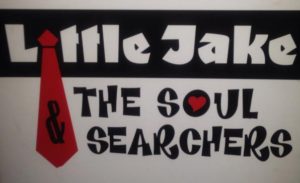 At 6-foot-6, Stevens stands out on the bandstand, but Little Jake Mitchell isn't as little as his name suggests. He's 5-10 and weighs 182, a frame that always looks sharp in any one of the suits that Mitchell chooses to wear during a performance.
Quick fact: Little Jake Mitchell owns 110 suits, a wardrobe that occupies four closets in his Southeast Gainesville home.
Tonight, Little Jake & the Soul Searchers will become the first band to play twice at renovated Bo Diddley Plaza. They were a warmup act for Charles Bradley when the plaza reopened in February.
"People say 'You're getting younger,'" Mitchell said. "Well, I feel young. I put everything into what I do – my heart and soul. My band is the same way. We want to please the people who come to our shows."
— Noel Leroux
---
For further info, visit the Little Jake Mitchell website.
Follow Little Jake and the Soul Searchers on Facebook.