Sunny Andrei is the City of Gainesville's new events coordinator for the Fall Downtown Festival & Art Show as well as the Hoggetowne Medieval Faire.
---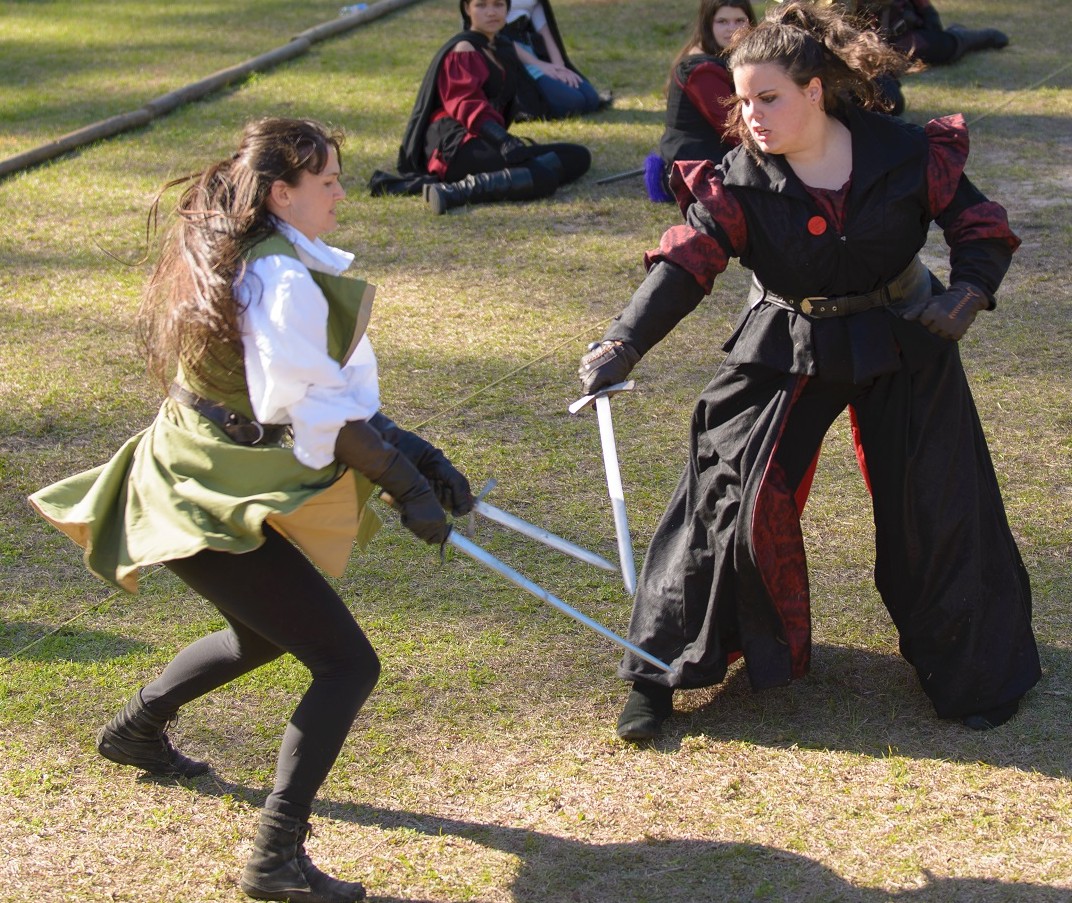 The first thing that stands out about Sunshine "Sunny" Andrei is that glowing first name.
"People have a lot of fun with it," she said. "It was really fun when they sang 'You Are My Sunshine' in my fourth-grade chorus class. I just wanted to shrink into a corner."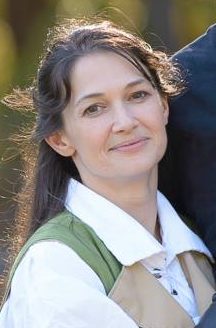 All puns aside (well, okay, not yet), Andrei puts on a bright smile (what other kind is there?) when she talks about her new role as events coordinator for the City of Gainesville's Department of Parks, Recreation and Cultural Affairs.
As of this week, she is the person overseeing two of Gainesville's largest annual events — the Downtown Festival & Art Show and the Hoggetowne Medieval Faire. That's no small task considering that, when combined, the events typically draw crowds of 150,000 or more.
"It's a huge responsibility," she said. "There are so many details that go into each event and we're working on them simultaneously. We have to juggle each event and make sure they each get the attention they need."
The 35th annual Downtown Festival & Art Show is scheduled for Nov. 5-6, 2016, on the streets of downtown Gainesville. The 31st Hoggetowne Medieval Faire is set for the weekends of Jan. 28-29 and Feb. 3-5, 2017, at the Alachua County Fairgrounds.
Andrei takes over for longtime events coordinator Linda Piper, who retired on June 2 — exactly 30 years to the day after she started working for the city. Piper, who turns 60 this month, was in charge of the Downtown Festival & Art Show for the past 22 years and the Hoggetowne Medieval Faire for much of its existence.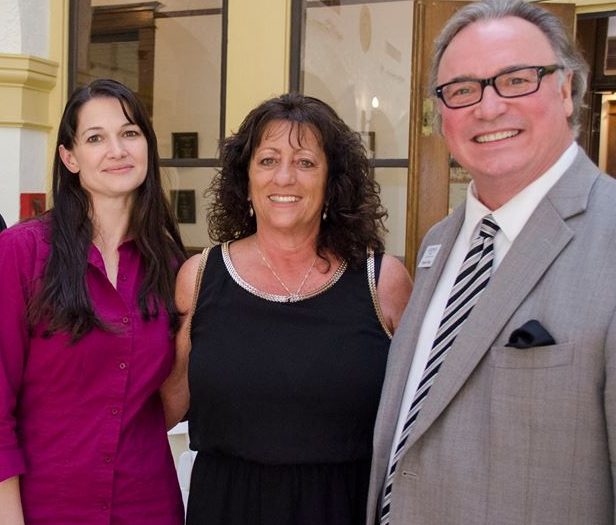 "She made a lasting imprint on these two great events," said Cultural Affairs Manager Russell Etling.
Piper has already moved to Palm Harbor, where she is preparing to become a grandmother in August. She also celebrates her 40th wedding anniversary in a few weeks.
"I saw Linda at her retirement party last week and gave her a big hug before she left," Andrei said.
Andrei was Piper's events assistant the past two years but still had to go through an extensive interview process that drew more than 70 applicants, Etling said.
"We're really excited for Sunny," Etling said. "She comes from a very diverse background and has a lot of experience with our program."
Andrei, 41, has been involved with the Hoggetowne Medieval Faire for more than 20 years. At 19 years old, she began performing with the Thieves Guilde as part of the living chessboard. The volunteer acting troupe re-enacts fight scenes and tales representing the Renaissance period.
My goal is for a very smooth transition.
— Sunny Andrei
"That first year, I played the apprentice to the warrior queen," Andrei said. "I started off with one swordfight and did well enough that I was rewarded with a second fight scene."
Her first fight partner was Thieves Guilde founder Ted Lewis. He and fight trainer David Kuck got Andrei hooked. Eventually she served as president of the Thieves Guilde for 10 years but relinquished that role when she became events assistant for the city. However, Andrei  continues to serve as the Thieves Guilde's director of training and safety.
Andrei said she is not looking to make any monumental changes to either the Hoggetowne Medieval Faire or the Downtown Festival & Art Show.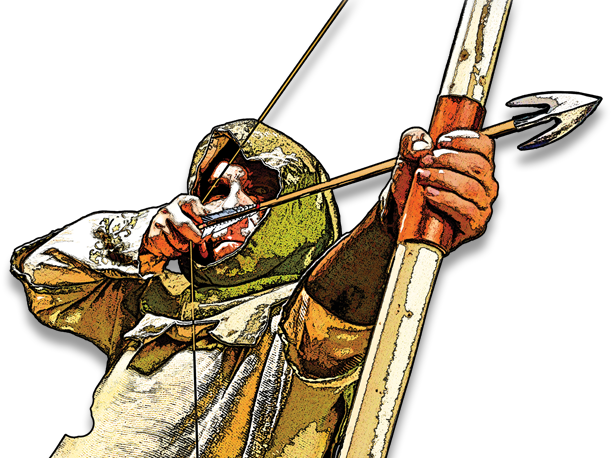 "My goal is for a very smooth transition," she said. "Any changes we make will be very minor and based on feedback we have received from participants of our events."
Piper, an organizational wizard who typically began her workday at 5:30 a.m., left behind a detailed manual outlining what is required for each event.
"It's an amazing document," Etling said.
"We call it 'The To-Do List,'" Andrei said. "It's a huge checklist done daily or weekly for everything you could possibly think of — all the fine details. She left us in very good hands."
But what if something somehow slipped through the cracks?
"I have Linda's personal phone number and email address in case I have any questions," Andrei said. "My goal is to bother her as little as possible."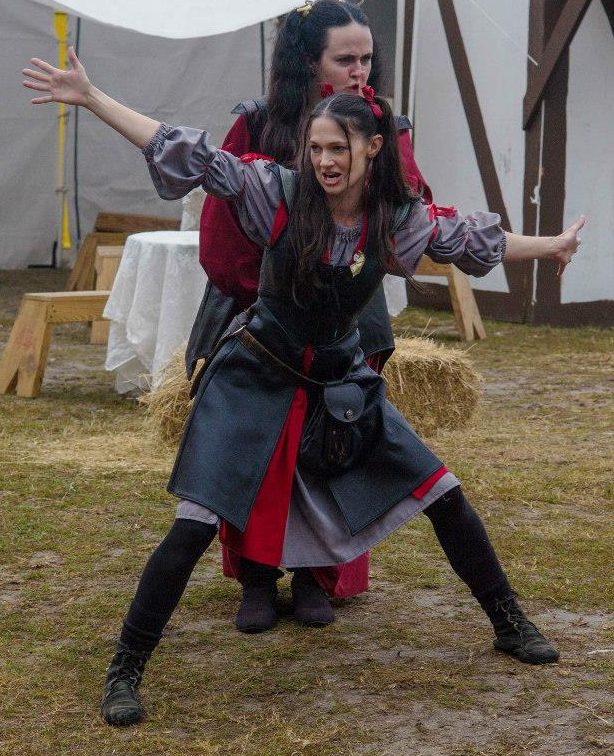 Although the Downtown Festival & Art Show is still five months away, preparations are ongoing. According to Andrei, the 240 artists have been selected and notified. In the next few weeks, those invited artists will confirm their participation.
For the Hoggetowne Medieval Faire, the city has already sent out applications to merchants for the 165 available booths.
Andrei is a Florida native. She was born in Largo and later moved to the Lake Panasoffkee area because her father "wanted to move to the sticks." She graduated from Chiefland High School, but then moved to Gainesville to attend Santa Fe College to pursue a degree in the performing arts.
Andrei worked for seven years in conjunction with the UF Foundation, where she was responsible for planning fundraising and alumni events and assisting with donor relations. She has worked on various college reunions and donor luncheons as well as special events such as An Evening with Francis Mayes (author of "Under the Tuscan Sun") and a special reception for former U.S. Sen. Bob Graham.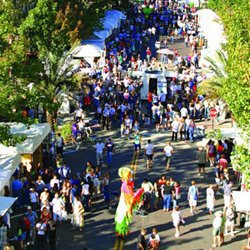 For the past four years, Andrei has worked with the School Board of Alachua County's Extended Day Enrichment Program, where she has been cultivating the dance program she started in 2012. The program started at Talbot Elementary with one teacher and 30 to 40 students and has expanded to three teachers, four schools and more than 150 students.
Andrei is the mother of four boys, ages 4-16. For that reason, she said, don't expect her to arrive at her Thomas Center office before dawn, as Piper did.
"Having three boys that have to get off to school, I don't plan on being there that early," she said with a laugh.
Oh, and what about that first name, Sunshine?
"My parents were flower children in the 1970s," she said. "They got married barefoot in a garden wearing Maharishi robes. I was the product of their honeymoon."
— Noel Leroux
---
For further info on the two events, visit the Hoggetowne Medieval Faire website and the Downtown Festival & Art Show website.