The Acrosstown Repertory Theatre offers some comic relief with a timely satirical play written by Steve Martin. (Yes, that Steve Martin.)
---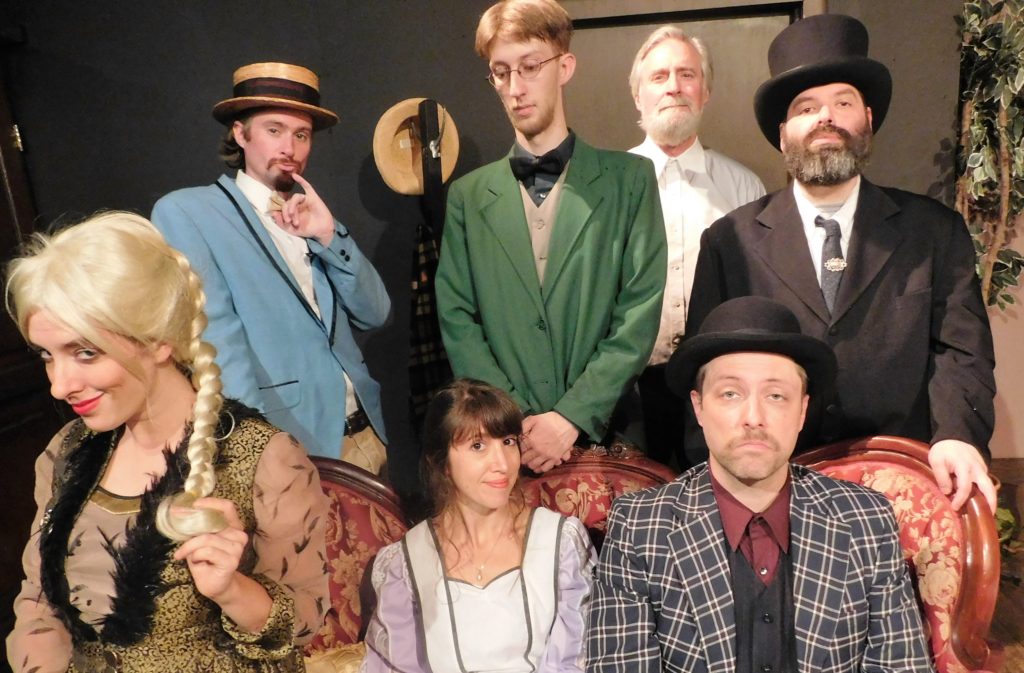 By day, Emily Snider Carvalho is a criminal-defense and family law attorney practicing in Gainesville. She takes her role seriously. After all, her courtroom performances before judges and juries are critical in winning cases for her clients.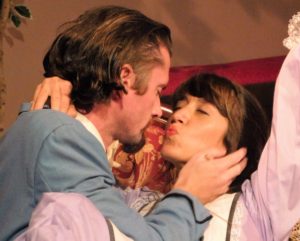 For the next three weekends, however, Snider Carvalho will be performing before a whole different type of audience—one that she hopes will laugh out loud at her work.
That's because Snider Carvalho is playing the lead role of Louise Maske in Steve Martin's The Underpants, a comedy opening this week at the Acrosstown Repertory Theatre. The play has a preview performance tonight, followed by 8 p.m. shows Friday and Saturday and a 2 p.m. matinee each Sunday through June 19.
The play, set in the German city of Düsseldorf in 1910, begins shortly after an embarrassing incident in which Louise's bloomers accidentally fall down in public. Her sudden notoriety brings her the kind of attention only a modern-day Kardashian could embrace.
Snider Carvalho said the role is not that much of a stretch.
"As a female attorney, people have a lot of expectations about what you're supposed to look like and how you are supposed to behave," she said. "This role very much embodies that, so I've been drawing from my own experiences."
The Underpants is Snider Carvalho's acting debut at the Acrosstown Repertory Theatre (ART). Local audiences might recognize her from appearances the past four years in The Vagina Monologues performed at the Hippodrome.
Adam Lishawa, who plays Louise's conservative husband, Theo, called The Underpants "a farce about gender roles, society and sudden fame," and added "You can definitely see elements of Steve Martin in every character."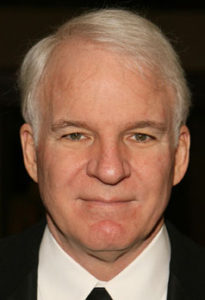 Martin, of course, is the comedian–turned-actor-turned-writer-turned-musician who started coming to Gainesville more than 40 years ago, first performing at the old Beef and Bottle on Southwest 13th Street. He wrote The Underpants as an adaptation of the 1910 German farce Die Hose by playwright Carl Sternheim.
The Underpants was first performed off-Broadway in 2002 and has been staged more than 25 times by other acting companies as far away as Australia, India and Hong Kong. When ART board member Jessica Arnold first read the play, she knew she wanted to pitch it.
"I love Steve Martin and the cast of [Saturday Night Live] from that time," Arnold said. "I've seen and read some of his other writings and thought the ART should do it, so I submitted it."
Not only that, she is directing the production.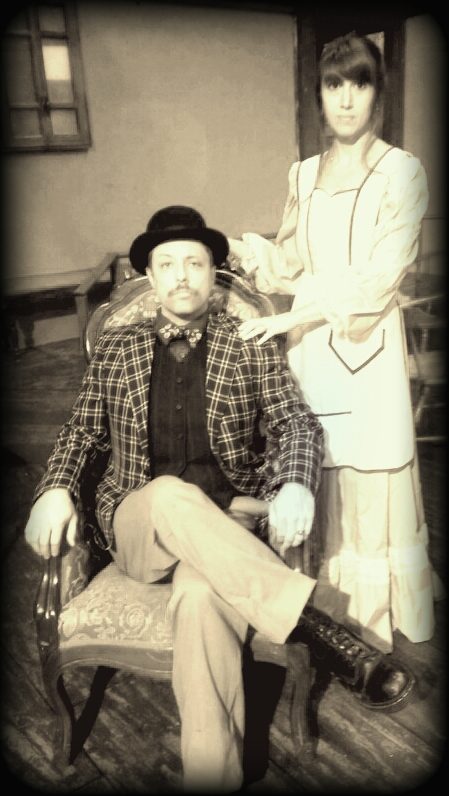 In the play, Theo Maske wants to seclude his wife after the shameful incident. Meanwhile, he is trying to rent an apartment in their house. Theo, a governmental paper pusher with a reputation to maintain, has no idea that his new tenants have the hots for his wife.
"The play addresses gender roles and sort of the absurdity of society at large as we know it," said Carolyne Salt, president of the ART. "And plus, it's very funny!"
Arnold pointed out that, despite its title, The Underpants is PG-13 fare.
"There's nothing salacious or pornographic about it," she said. "It's just so ridiculous. We just want people to have fun and laugh."
The two not-so-gentlemen vying for Louise's attention in The Underpants are Versati and Cohen. Versati, an unpublished poet and hopeless romantic, is played by Snider Carvalho's real-life husband, ART veteran Dean Carvalho. Earlier this season, he played Mayor Halfgallon in Hometown Knights and Robert de Chanson in Escape of the Unicorn.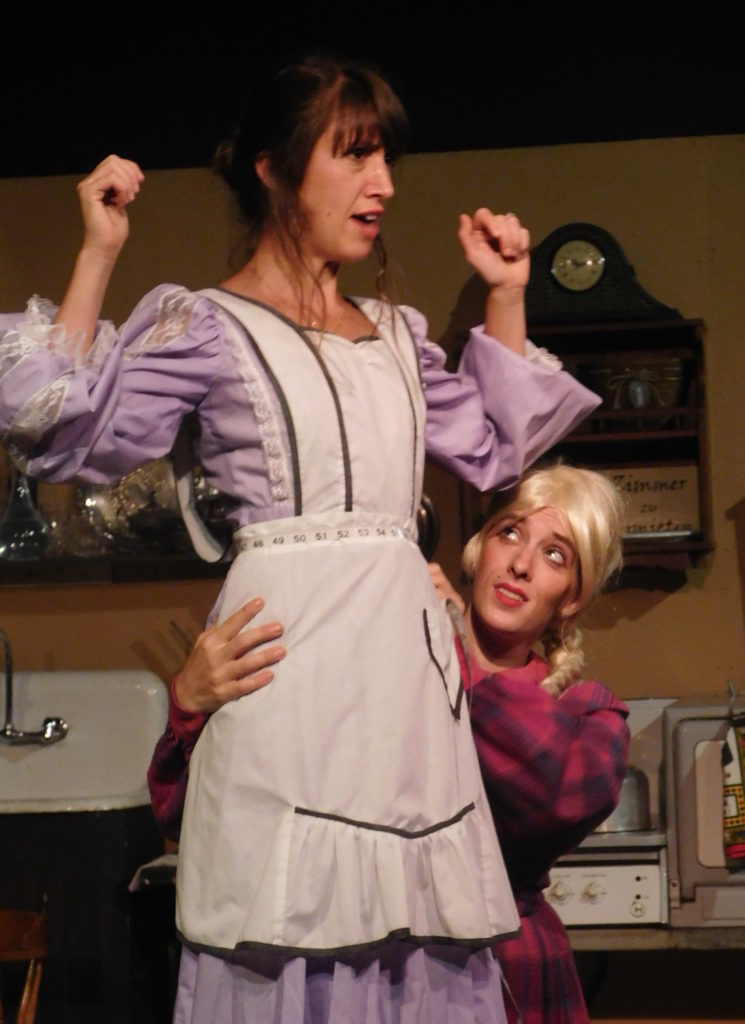 Cohen is played by 20-year-old Alexander Prue, whose only previous ART experience was during last fall's Gainesville Homegrown Local Playwrights' Showcase.
The Underpants also stars Carlyn Howells as Gertrude, Louise's meddling neighbor, Chuck Lipsig as the mysterious Klinglehoff and UF English professor emeritus Andrew Gordon in a special role.
Arnold has directed a number of ART plays over the years, most recently Hometown Knights (with Lipsig) and Escape of the Uniform.
"This is kind of my home," Arnold said. "I can come here and escape reality for a little while. You're able to put together an entirely new world to play in and to revel in. It's addictive and fun because anything goes."
She added, "I may have the role as frau director, but it's only because of those who support me. I could never do this on my own. I thank the universe for my team."
Salt, ART's president, said The Underpants continues the theater's 35-year mission to challenge its audience as well as itself as a collection of actors, designers, artists and visionaries to achieve more.
Salt added that The Underpants is for those with a good sense of humor.
"It's not dirty, it's just naughty," she said.
— Noel Leroux

---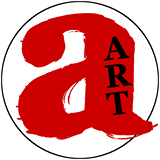 The Underpants
Acrosstown Repertory Theatre
(in the Baird Center)
619 S. Main St.
Gainesville, FL 32601
Tickets: $15 ($13 for students and seniors)
Performances: Friday and Saturday at 8 p.m., Sunday at 2 p.m. through June 19.
For further info, visit the Acrosstown website.