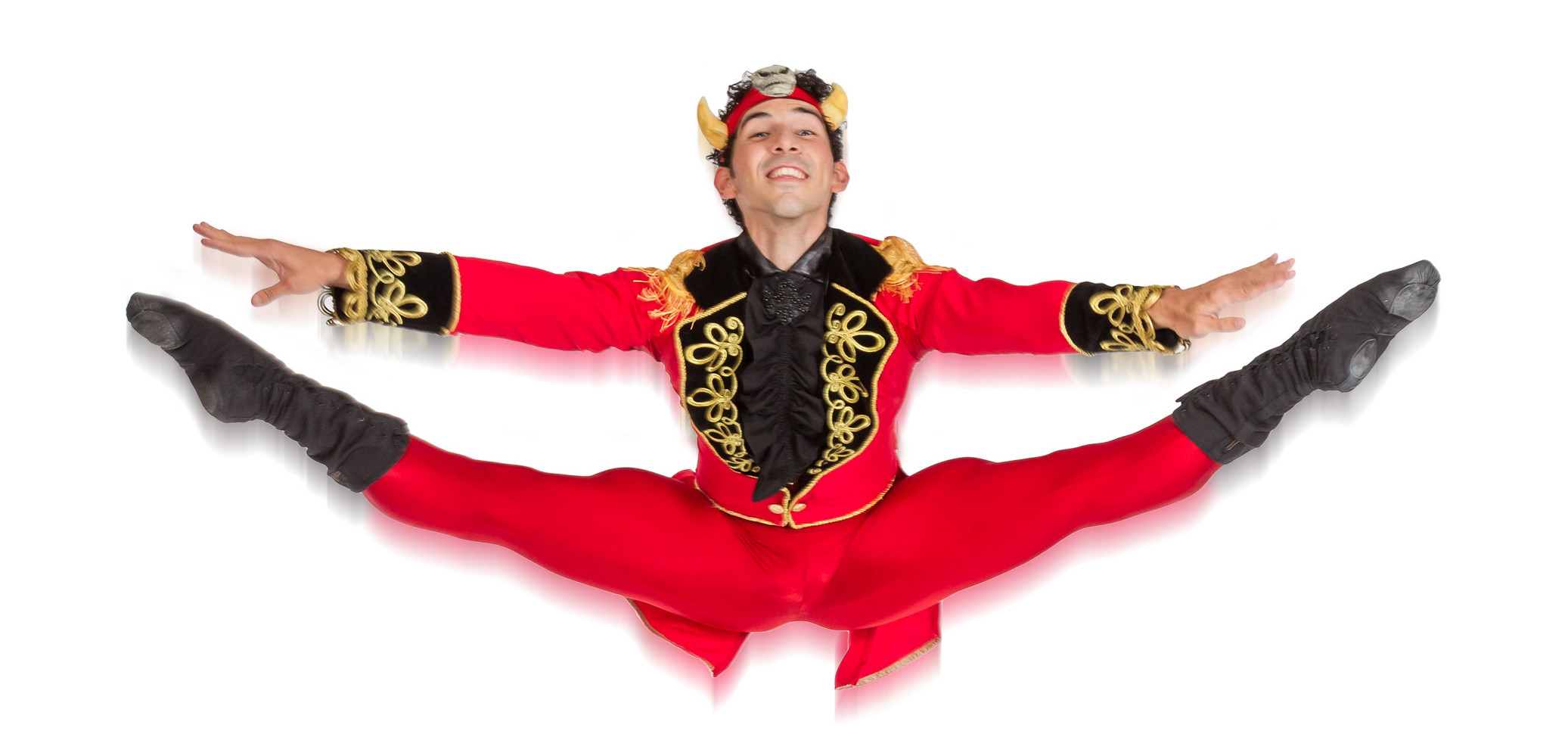 Judy Skinner and Kim Tuttle have overseen the growth of Dance Alive from a regional troupe started by their mother to a renowned national ballet company. They leap into their 50th season in Gainesville with "A Haunted Swan Lake."

---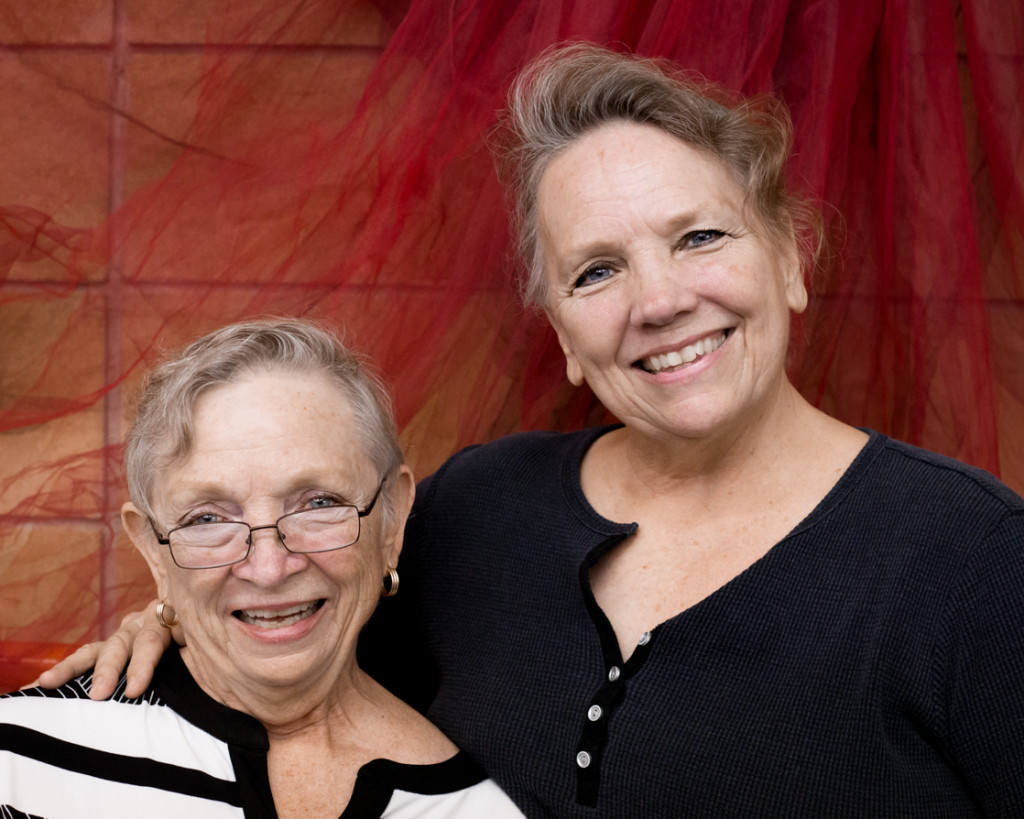 When the curtain rises Friday night on A Haunted Swan Lake to begin the 50th season of Dance Alive National Ballet, the unheralded stars of the show will be off in the wings of the Phillips Center stage, out of the spotlight.
That's the way Kim Tuttle and Judy Skinner have always preferred it.
For the past four decades, the sisters have collaborated behind the scenes to bring Gainesville a world-class dance company. There's no doubt their mother would be proud.
When Mary Ellen Pofahl started the Gainesville Civic Ballet in 1966, oldest daughter Judy was in college and youngest daughter Kim was still in high school. Although following in their mother's dance steps was inevitable, no one could have imagined just how far the Pofahl sisters would take things.
A half-century later, Skinner and Tuttle have transformed their mother's local dance company into a professional touring company with world-class dancers from Russia, Brazil, Cuba, Italy, Turkey and Ukraine.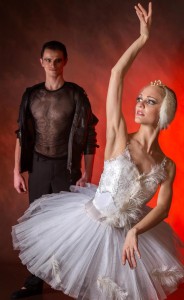 Those dancers will be center stage on Friday, performing A Haunted Swan Lake, Tuttle's Halloween-themed spin on the now-classic Tchaikovsky ballet. The Phillips Center show begins at 7:30 p.m. (Ocala residents got an earlier look at the ballet on Oct. 25, at the brand new Reilly Arts Center.)
Audience members will undoubtedly swoon over the elegant dancers, the stunning choreography, the captivating music and the gorgeous set and props of A Haunted Swan Lake. What those patrons might not fully appreciate are the months of tireless effort put forth by the two sisters spearheading the dazzling production.
"Inspiration is everything," Tuttle said. "It gives birth to creativity and helps you reach your highest standards."
The work of Tuttle and Skinner has been inspiring audiences in the four decades since they took over the company and renamed it Dance Alive to increase exposure and prominence.
"Mother always wanted to see the company move forward into a professional organization, with professional dancers hired," Tuttle said. "That was always her goal."
According to Tuttle, that opportunity presented itself in the mid-1970s when a booking agent from Siegel Artist Management approached them after a performance and offered to represent the dance company.
"The rest is history," she said.
Although Siegel does not do international bookings, Dance Alive has been able to tour overseas through networking and word of mouth. The company has been to such places as Costa Rica, Brazil, Russia and Bulgaria.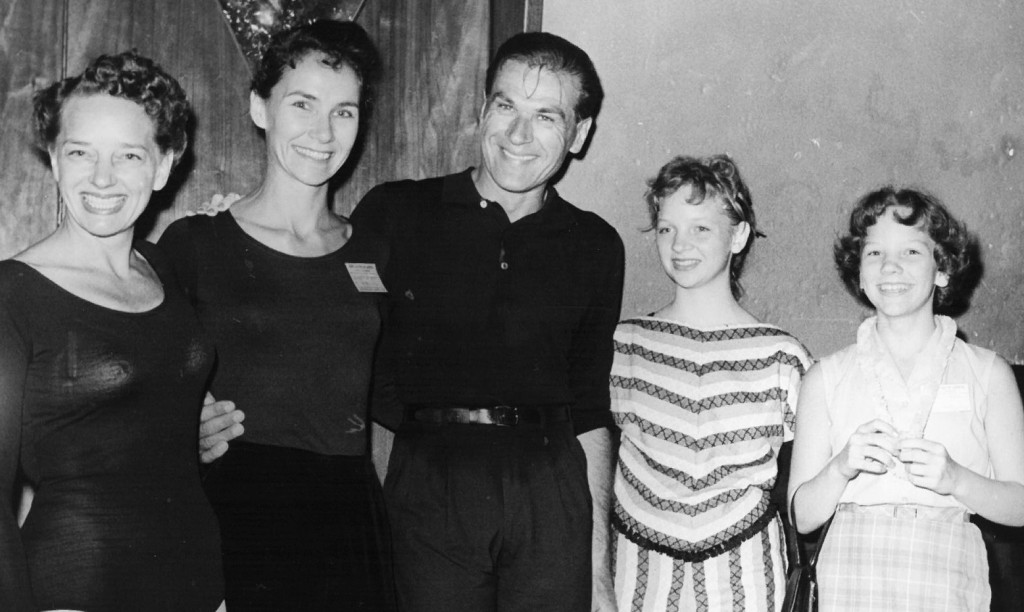 Skinner said Dance Alive added "National Ballet" to its title in 1988 for added visibility.
"We were touring extensively, and people didn't know what Dance Alive was," she said. "We needed a clear name so that people knew who and what we were."
Today, Skinner, 71, serves as Choreographer-in-Residence while Tuttle, 67, is Artistic Executive Director of the nonprofit Dance Alive National Ballet, the official state touring company of Florida. Both women also remain active in the for-profit Pofahl Studios dance school started by their parents in 1956.
Tuttle still teaches intermediate through advanced ballet. Skinner teaches intermediate through advanced tap and jazz at the school at 1325 NW 2nd St., where Dance Alive National Ballet is based. Members of the DANB company also serve as instructors.
"One of the advantages to the studio is that we have access to professional dancers," Skinner said. "We have a really fine group of superb teachers."
She added, "There's nothing like a Russian ballet dancer [Julia Ponomareva] teaching Russian techniques."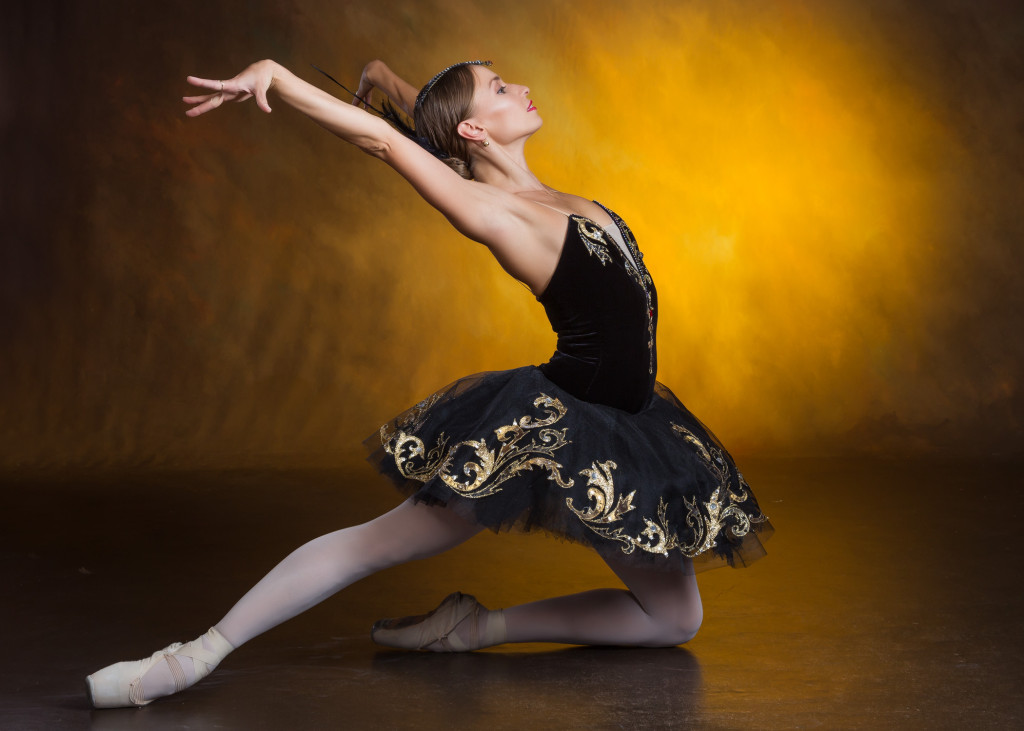 Following a recent rehearsal for A Haunted Swan Lake, Skinner and Tuttle sat down with gainesvilledowntown.com to reminisce about their formative years and to discuss the rise and continued success of Dance Alive National Ballet.
Both were young girls in 1953 when their father, Kimbel Pofahl, moved the family from Minnesota to Florida to become president of Gainesville Gas Co.
Mr. Pofahl was known for his strong work ethic. According to Skinner, her father was the youngest of 11 children and graduated from high school at 15. He joined the Civilian Conservation Corps as a teen, earned an engineering degree from the University of Minnesota, piloted planes for the Marine Corps during World War II and sang with the Marine Quartet, appearing on the old Garry Moore Show and with legendary Paul Robeson.
Kimbel and Mary Ellen Pofahl opened their first dance studio in Gainesville in 1956 on East University Avenue in the old American Legion Hall (now the Matheson History Museum). Later, Pofahl Studios took over a downtown space on North Main Street that became the Savannah Grande reception hall and is now Holy Trinity Education Center.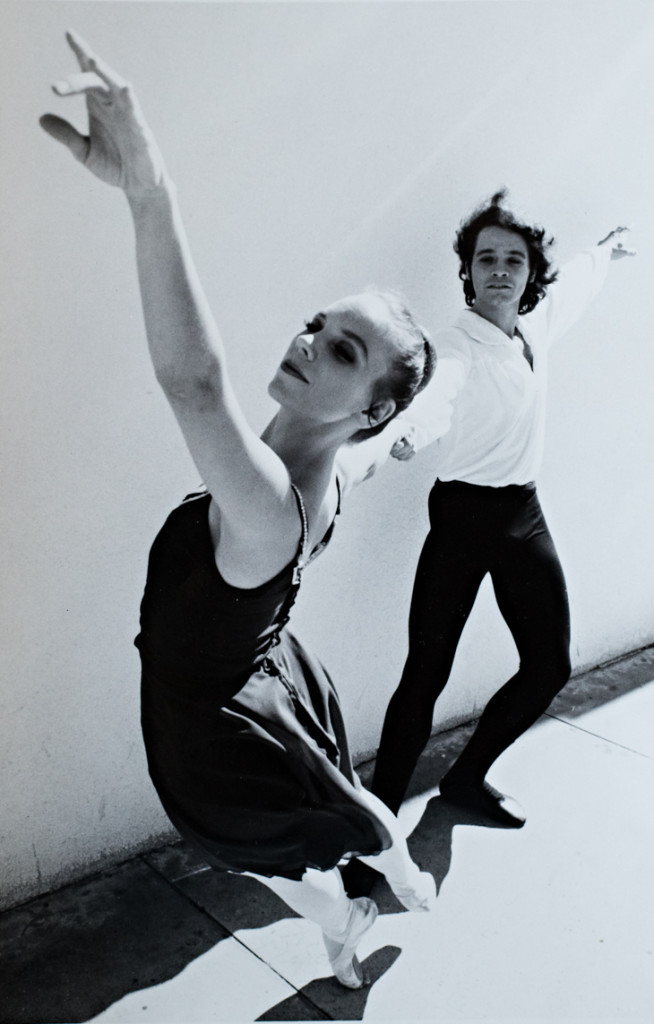 In the early 1970s, the Pofahls purchased property behind the North Main Street Publix and built the current home of the dance studios and Dance Alive.
"One valuable thing our parents instilled in us was that we were capable of doing anything," Skinner said. "Mother was a powerhouse in her industry and Dad was in his. He cheered for us. He believed in what we were doing."
Skinner said her mother didn't allow her to dance until she was six years old, but her baby sister got a much earlier start.
"I was a little teapot when I was three years old. I took it to new heights!" Tuttle said, followed by a laugh.
The Pofahl sisters attended J.J. Finley Elementary School and then spent afternoons at the studios observing their mother. When they got home at night, their father often had dinner on the table.
"We were so lucky our mother was a versatile dancer," Tuttle said. "We learned everything from her. She was ahead of her time. Everybody loved our mother because she was so driven and energetic."
Both Pofahl daughters graduated from Gainesville High School and attended college at UF. Judy earned a degree in Education and had a long teaching career. Tuttle's degree was in Music and she was also an accomplished pianist.
Tuttle was the free spirit of the siblings. She went to Europe after college and studied choreography as a staff member of the Stuttgart Ballet under the great John Cranko.
"He was my inspiration as a creative director," she said.
Later, in the 1980s, Tuttle spent two years with the Zurich Ballet as a ballet mistress.
"I was a dancer who could do anything, but I didn't have the beautiful lines you have to have as a dancer," she said.
The women's combined knowledge and experience would serve them well once they were in charge of Pofahl Studios and Dance Alive. In those early days, Kim was artistic director and Judy was executive director of the company.
"We pretty much complement each other," Skinner said. "Kim will have this vision of everything that has to be done. Then she can look at reality and make the adjustments. I'm more comfortable in the background. I really am an introvert."
Tuttle said she and her sister have a lot in common.
"We're willing to give our blood for the company."
— Kim Tuttle
"I can't say were dissimilar, but we have different abilities," she said. "We both are very creative because of our family background and very dedicated. We're willing to give our blood for the company."
Skinner said her sister has another quality that stands out.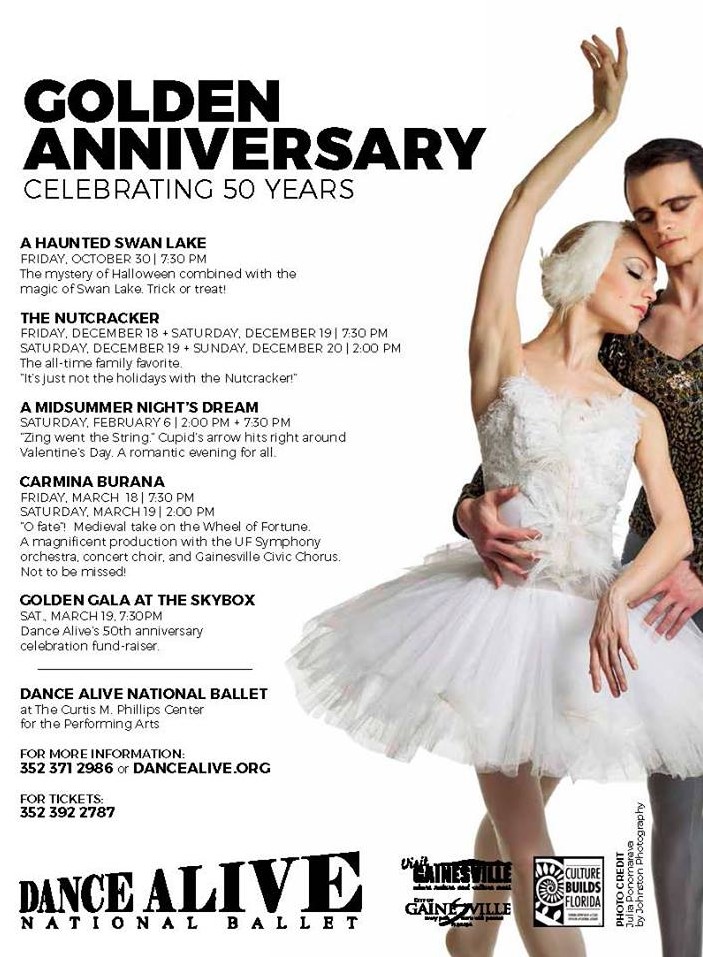 "Kim has a quick twitch in the mental process," she said. "She's like this laser beam going all over the place to achieve the best possible result. Whatever she does, she's going to put her total commitment into it."
For Act I of A Haunted Swan Lake, for example, Tuttle improvises, taking different types of music and condensing the lake scene to create a festive, modern-day Halloween party in the royal castle, complete with an evil magician.
Act II is the more iconic Swan Lake familiar to ballet followers. Dance Alive has brought in noted Finnish ballerina Soili Arvola to stage this act, bringing authenticity to the exquisite work. Principal dancer Yulia Pivotskaya will dance Black Swan with Julia Ponomareva as White Swan. Von Rothbart will be danced by Andre "Andy" Valladon, who makes a dramatic aerial entrance.
Valladon is not only a DANB principal dancer, he serves as the company's assistant artistic director under Tuttle and admires her ability to attract talent.
"Kim is very knowledgeable when hiring new dancers and bringing this talent to Gainesville," he said. "There is also a trickle-down factor. One Brazilian dancer will attract others; a Cuban will attract others; a Russian … and so on. But it is ultimately Kim's instinct for talent that will play the most important part in choosing the right ones."
Recently, the City of Gainesville and Mayor Ed Braddy proclaimed 2015 as Dance Alive National Ballet Year "in celebration of 50 years of artistic dance, enriched culture and exquisitely impressive entertainment."
Gary Ascani, serving his third year as president of Dance Alive National Ballet's board of trustees, addressed the Gainesville City Commission. He told commissioners how "very, very rare" it is for a community the size of Gainesville to have such a professional dance organization.
"Dance Alive National Ballet is really a gem," said Ascani, vice president for business development at Alachua-based Nanotherapeutics. "What they've been able to accomplish is nothing short of amazing. They've maintained a high level of professionalism and quality all these years."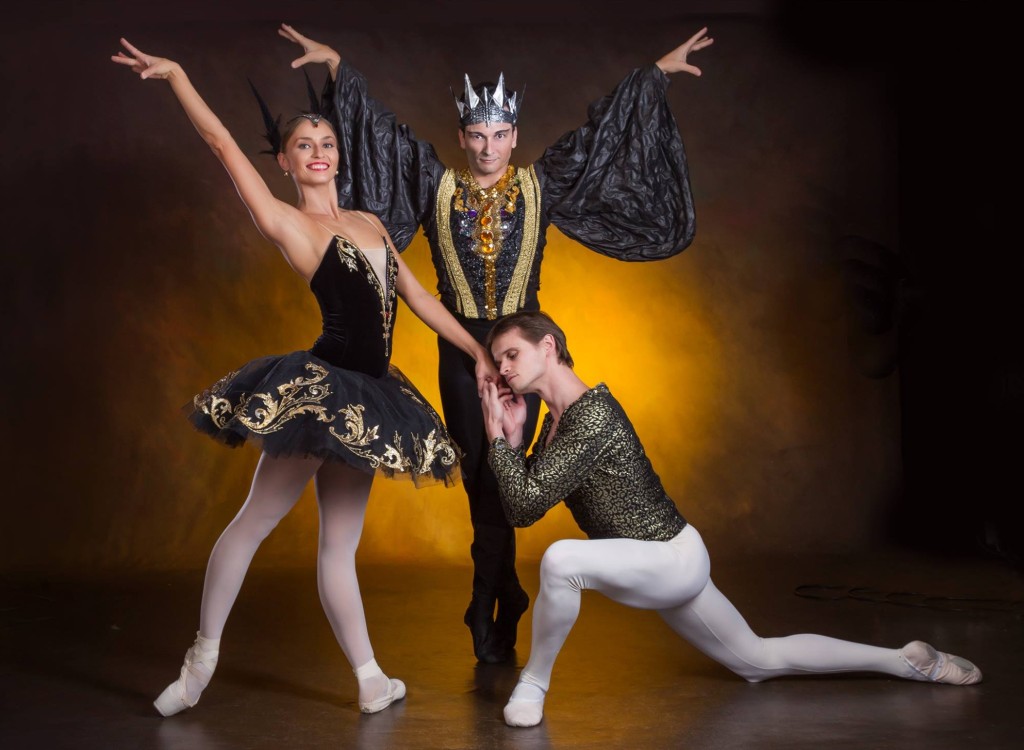 Ascani gives much of the credit to Skinner and Tuttle, whom he calls "consummate professionals."
"They are taskmasters because they want to bring out the best in everyone," he said. "I'm constantly amazed by the energy they bring to it. They've dedicated their lives to Dance Alive. They see a role for themselves as giving back to the community."
Valladon said the dedication of Skinner and Tuttle rubs off on the company.
"Kim and Judy make it personal by making this job their life's work. We see how much they give and try to reciprocate," he said.
Valladon added that in his eight years with Dance Alive National Ballet, he and his wife, DANB principal dancer Carla Amancio, have experienced moments when Tuttle and Skinner were not only helpful but personal and loving.
"When I arrived in Gainesville in 2007, Kim had an apartment already rented and ready for me, she loaned me a car, paid for my visa costs and sponsored my bid for a green card six months later," he said. "Artistic directors tend to be very protective of their dancers, but Kim and Judy set the bar higher than any others."
— Noel Neff
---
Dance Alive National Ballet
A Haunted Swan Lake
Friday, Oct. 30 @ 7:30 p.m.
The Phillips Center for Performing Arts
3201 Hull Road
Gainesville, FL 32611
Tickets: $20/$30/$40 reserved seating, $15 students
Go online at UF Performing Arts or call 352 392 2787
For further info, visit the Dance Alive website.