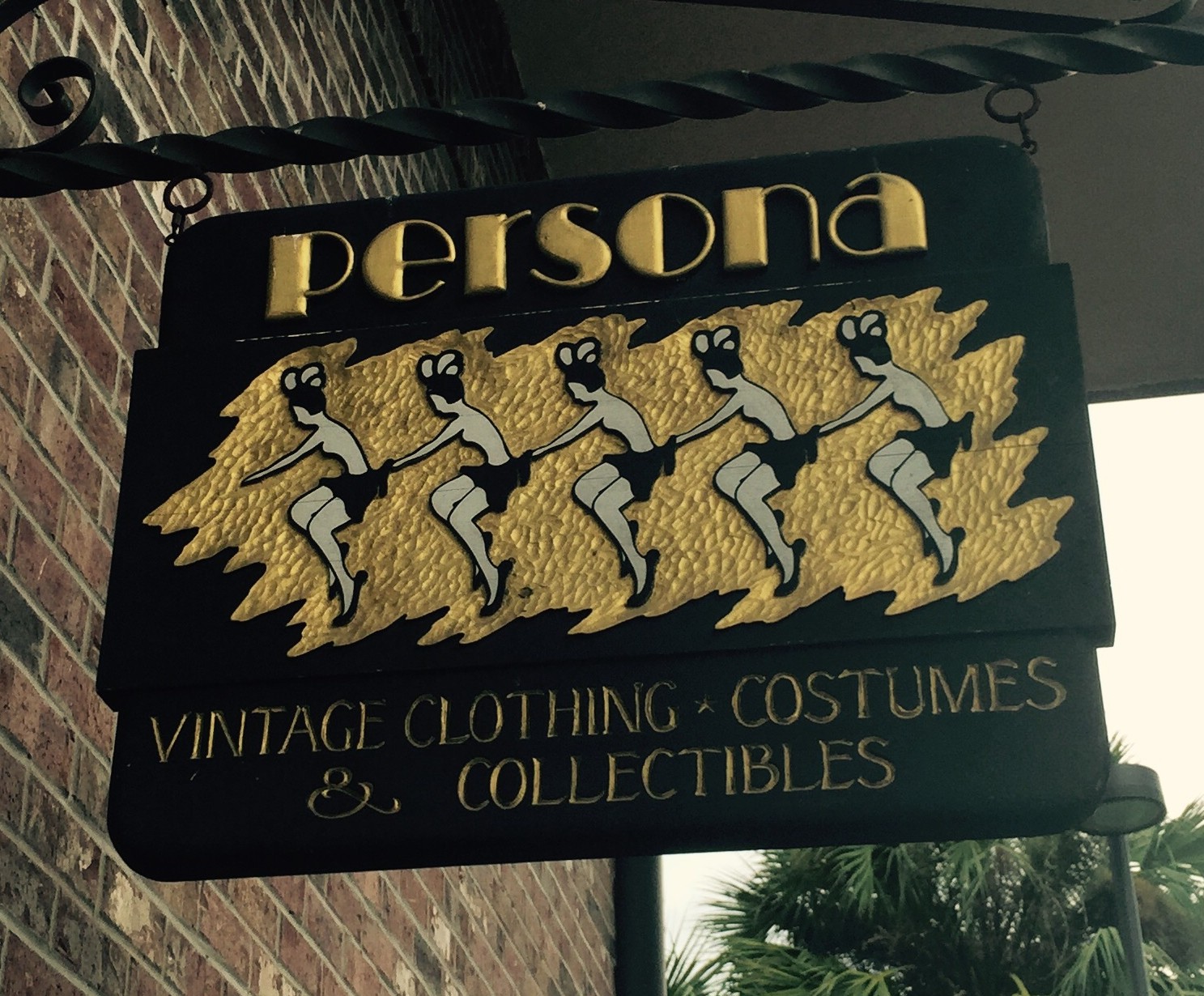 Owner Nava Ottenberg has a wide selection of authentic costumes for rent or purchase at her downtown store — and a whole lot more.
---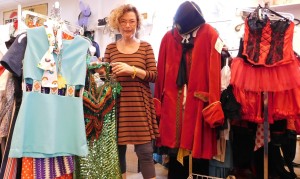 When new customers begin browsing the many racks of costumes at Persona Vintage Clothing, they soon realize this isn't a run-of-the-mill Halloween store with plastic masks and cheap, disposable outfits.
"I have people come in everyday and go, 'Oh my God, you have great stuff!'" said Nava Ottenberg, who owns the eclectic store on the southeast corner of Union Street Station in downtown Gainesville.
In fact, many of Ottenberg's authentic costumes come with stories. Some appeared onstage in Broadway plays. Others were used in Warner Bros. films from a bygone era. Still others have more personal stories.
She turns over a World War II U.S. Army visor hat to reveal a serviceman's handwritten ID tucked into a plastic sleeve: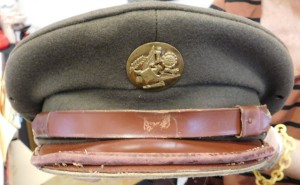 Sergeant Earl E. Russell
4th Airways Communications Squadron
Maxwell Field, Alabama
The wool and leather hat is part of a full Army uniform, complete with jacket and issued trousers. Nearby on the same rack is one of Ottenberg's favorite ensembles, an aviator's bomber jacket with cotton/suede riding pants, goggles and a leather cap with earflaps.
The costume section of Persona Vintage Clothing is like the scaled-down wardrobe department of a Hollywood movie studio. There is something for everyone.
The hand-crafted outfits can transform you into a 1920s-era flapper or gangster, a swashbuckling pirate or a disco-dancing queen. If you want to become a superhero, this is the place to flex your muscle.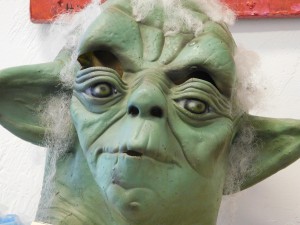 If you want to show your wild side, Persona can rent you a zebra outfit, a bear costume or even a two-person camel suit. There's also the Big Bad Wolf that goes with a Little Red Riding Hood costume.
"We have amazing costumes," said Ottenberg, in her 36th year of running the store. "You can rent them from us for as little as 20 to 35 dollars and you will look great."
Ottenberg pointed out that Persona Vintage Clothing is the only local costume shop that offers costumes for all occasions, not just Halloween.
Some of Ottenberg's authentic costumes have appeared in TV shows, commercials and films. The outfits have been rented by sororities and fraternities for theme parties, by actors in murder-mystery dinner theaters and by students presenting historically accurate book reports.
"We do costumes all year long," Ottenberg said. "It's all top-quality material."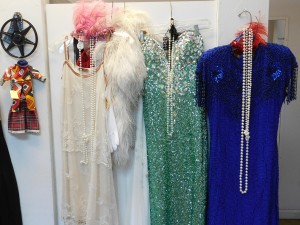 Recently, Chris Nickell happened to walk by the Persona store window and stopped dead in his tracks when he saw a display of vintage women's hats. He and two buddies had had their hearts set on attending a Halloween party dressed as eccentric characters from the 1969 film Women in Love, based on a steamy D.H. Lawrence novel from 1920. The three characters are sisters Ursula and Gudrun Brangwen and Hermione Roddice.
Nickell, 27, immediately texted best friend and UF graduate student Dustin Shane.
"Sister, I saw a costume shop that said it had old-style clothes. … Ursula and Gudrun could be a reality!" To which Shane texted back: "YAS! OMG YAS!"
Nickell, Shane and Mark Stoner spent an hour in the store earlier this week checking out the type of "gaudy, bold and clean" fashion the women would have worn about a century ago.
"It's pretty obscure," Shane said, "but it's a good conversation starter."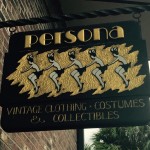 Ottenberg offered the trio a number of suggestions from her store's extensive wardrobe, complete with potential accessories.
On the campy side, Persona carries a supply of fake-blood capsules, witch wigs, glittery devil horns, feather masks and other inexpensive accessories, but the emphasis is on hand-sewn costumes. For example, a pirate girl outfit includes a red-frilled dress, black corset, pearls, a red-and-white-striped sash and pirate's hat.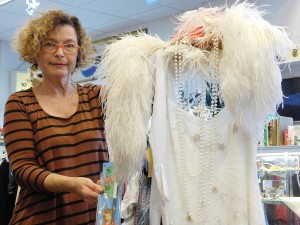 In addition to costumes, Persona has an extensive inventory of vintage clothing, shoes and handbags. An Edwardian laced dress, complete with a ribbon-crocheted hat, is on display not far from an Alice in Wonderland outfit. On nearby racks are 1970s disco gear, a 1980s leather motorcycle jacket and Victorian-era boots.
Persona also carries new and stylish clothing by local designers as well as Ottenberg's own Sleepwalk line repurposed with vintage fabric. There are also vintage toys, games and novelties, such as Pez dispensers and coin purses.
Ottenberg opened her first store in 1980 on the 800 block of West University Avenue, then moved to the Sun Center in 1990. She returned to University Avenue a decade later, but in 2006 moved into her current space a block east of the Hippodrome and Starbucks.
"People don't have a clue to what Persona is all about until they come in and experience it for themselves," Ottenberg said. "We're very unique in that we have been sustainable for this long."
— Noel Neff
---

Persona Vintage Clothing & Costumes
201 SE 2nd Place
Gainesville, FL 32601
Phone: 352 372-0455
Store hours: Noon-7 p.m.
Visit Persona Vintage Clothing on Facebook.