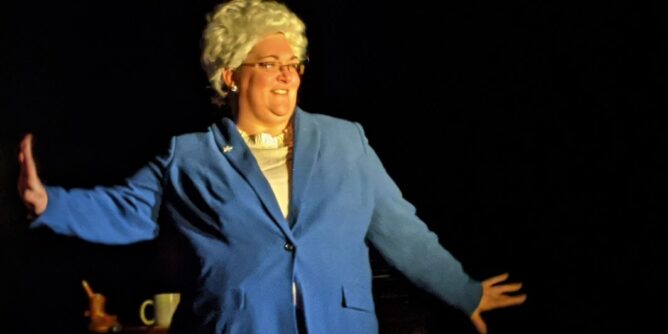 Mandy Fugate provides an intimate, no-holds-barred portrait of Ann Richards in the Actors' Warehouse's latest stage production.
---
No woman in American history has governed more people than Ann Richards. When she was the top elected official in Texas from 1991-95, the Lone Star State had more than 17 million residents.
What every Texan, from El Paso to Beaumont and from Amarillo to Brownsville, remembers about Richards was that she was feisty, fierce and fearless. Oh, and they remember her trademark cottony-white hairdo almost as well as they remember the Alamo.
For the next two weeks, Actors' Warehouse, 619 NE 1st St., introduces Florida audiences to Richards in the one-woman comedy Ann starring Mandy Fugate in the title role. Opening Night is Friday night at 8. There are also performances Saturday at 8 p.m. and Sunday at 3 p.m. followed by four shows next week.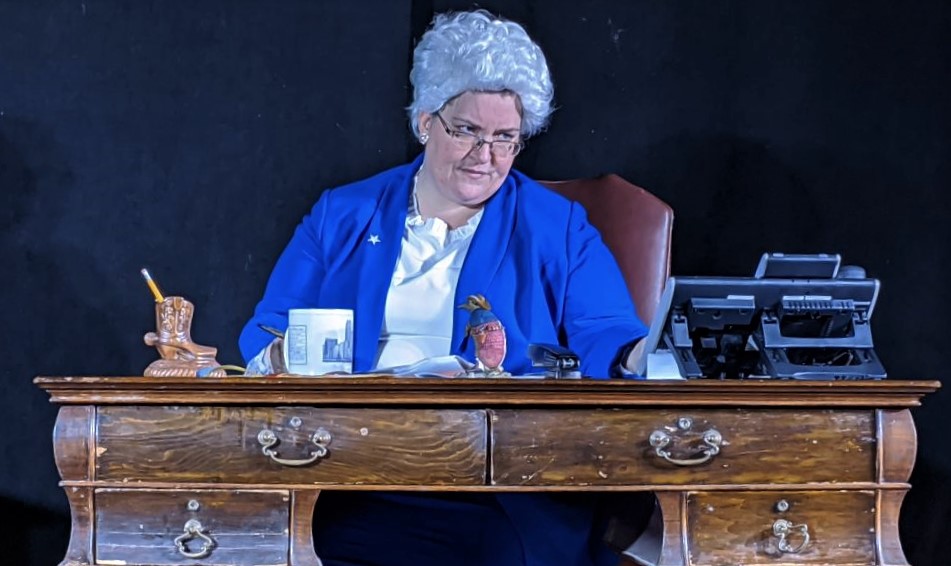 If you aren't familiar with Richards now, you will know the colorful woman intimately before the show ends, Fugate said.
"You learn absolutely everything about her, from her birth to her challenges in life with alcoholism and her divorce and going into office and being in office and leaving office and having a second career as a consultant into New York," Fugate said. "Everything!"
The play is being presented in support of Gainesville's month-long Celebrate Women 2020 initiative, marking the 100th anniversary of women's right to vote and the 50th anniversary of Gainesville's nationally recognized contribution to the modern feminist movement.
"They wanted us to put on a show to be part of their project," said Steven Butler, artistic director of Actors' Warehouse. "We were going to do the play anyway, but it was perfect timing to have it in March, which is Women's History Month."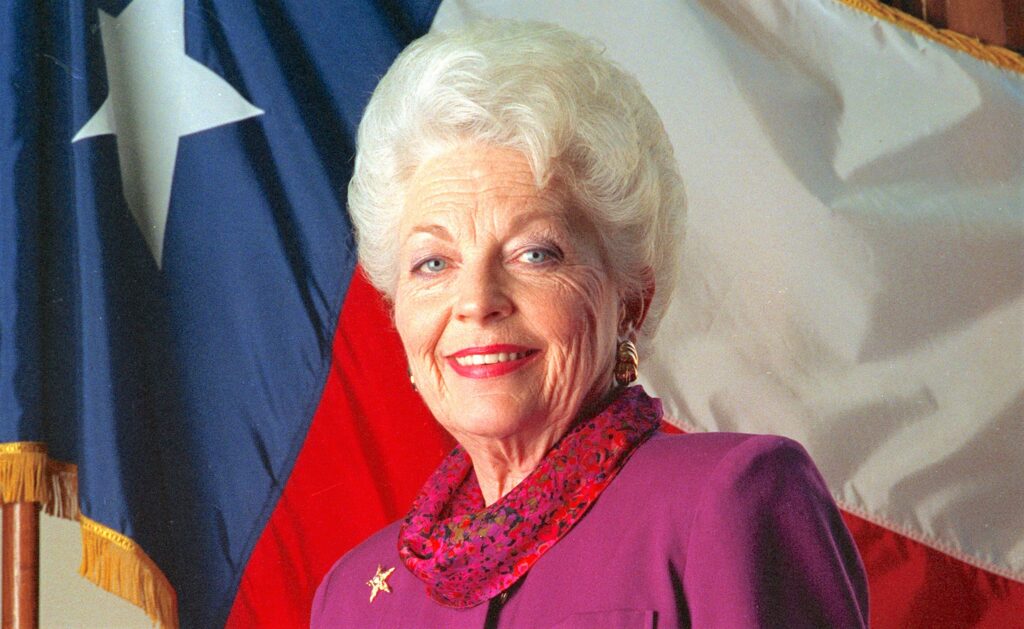 Emmy Award-winning actor Holland Taylor, best known for roles in the film Legally Blonde and the TV sitcom Two and a Half Men, wrote Ann and has performed the play on Broadway and across the U.S.
"It's a great show about an iconic woman in American politics," said Kathy Byrne, who is directing the Actors' Warehouse production of Ann. "Her story, told first person in the play, is riveting."
Fugate returns to the Actors' Warehouse stage, where she previously performed as Dr. Lorna James in The Effect and Mrs. Van Buren in Intimate Apparel. She most recently played Louise in Sunset Village at Gainesville Community Playhouse.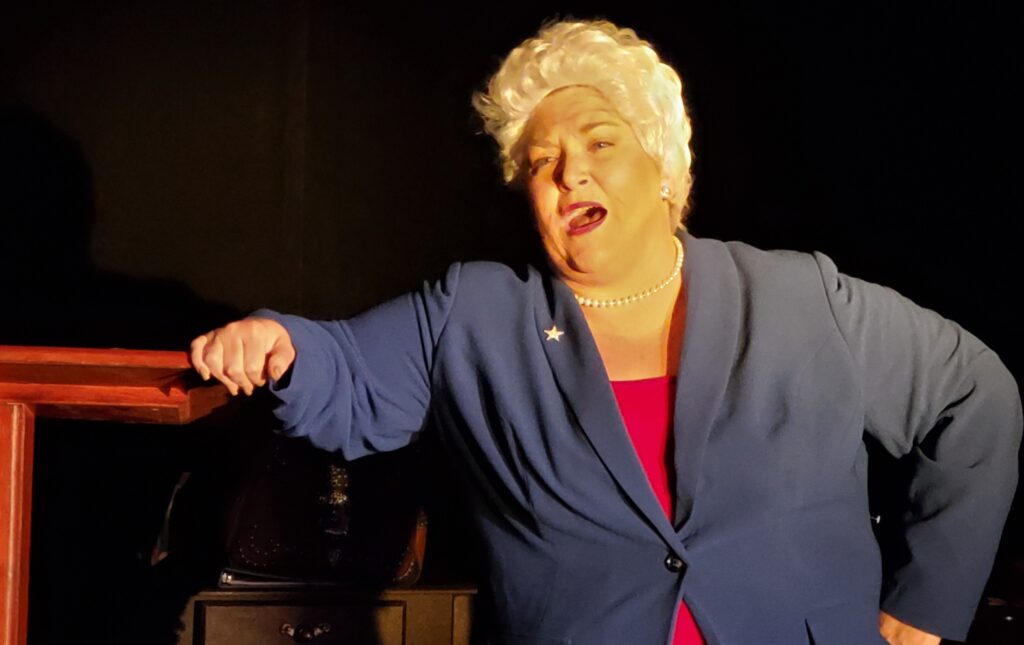 Unlike those productions, however, Fugate is by herself in Ann. The only other performer is her offstage secretary, voiced by Jacquie Garvey.
"This is me basically emotionally naked on the stage," Fugate said, "and if I don't do it right or say it right, people are going to get bored, people are going to go to sleep, people might walk out. That is a fear I have!"
Byrne, however, said she is confident Fugate will rise to the challenge.
"Steven approached Mandy because he knows her work and trusted her with this amazing role," the director said. "I've seen her perform in a number of plays and I can't think of a better person to take this journey with. She is intuitive, flexible, confident and takes direction beautifully."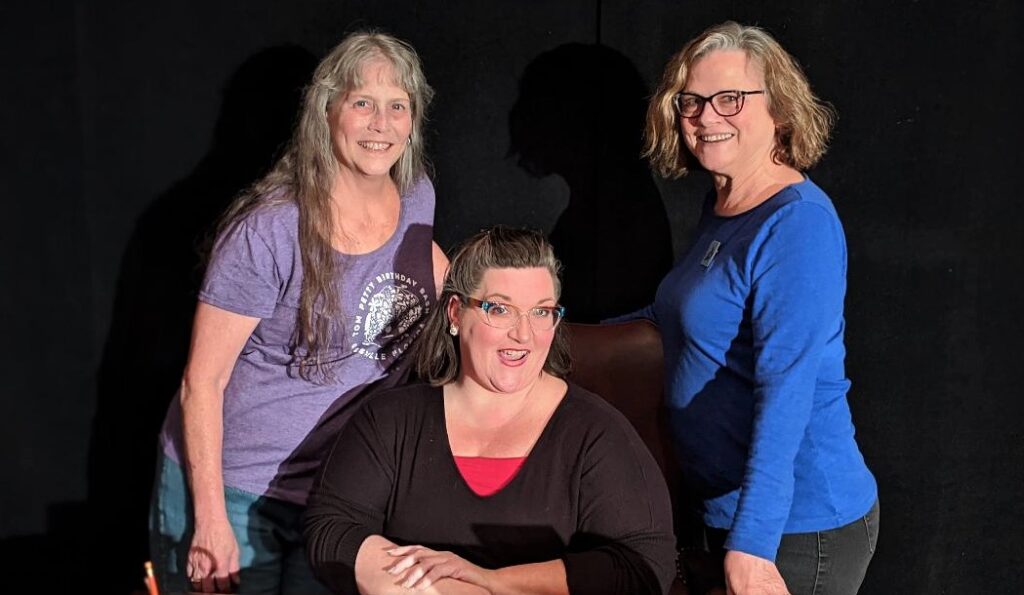 According to Byrne, Fugate also has a great sense of comic timing, an essential element in conveying Richards' sharp wit and down-home Texas charm. It was Richards who, during the 1988 Democratic Convention, chided then-Vice President (and fellow Texan) George H.W. Bush for his less-than-authentic Texas accent.
"I'm delighted to be here with you this evening," Richards began her speech, "because after listening to George Bush all these years, I figured you needed to know what a real Texas accent sounds like. … Poor George, he can't help it. He was born with a silver foot in his mouth."
Speaking of accents, Fugate said she did extensive research on Richards to mimic her Texas drawl. She was also voice-coached by Chuck Sanders-Ekbladh, a Texas native and fellow actor whose recorded voice can be heard as a college president in Ann.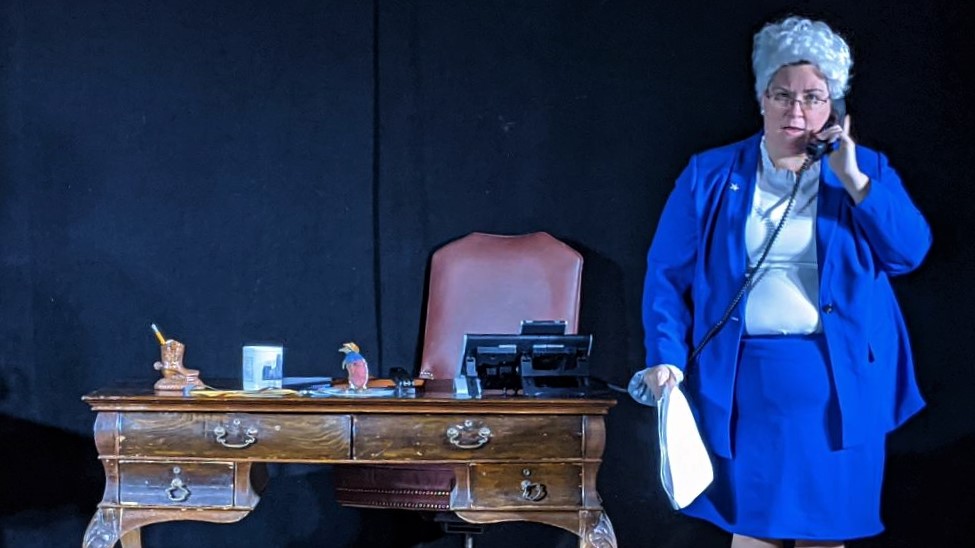 "The Texas Southern accent is way different than a Florida Southern accent," Fugate said, explaining that accents from Florida, Georgia and Alabama tend to lack "r" sounds. "The Texans took those 'r's' and shoved them into all of their words!"
She also said Texans are known for their hard "wh" sounds in such words as what, where and when.
"Any performer warms up physically and vocally before a show, but I have to read some of my script in Ann's voice for a good 10 to 15 minutes beforehand because whenever I'm coming on stage after hanging out, it's going to take me a good paragraph or two to get into it," Fugate said.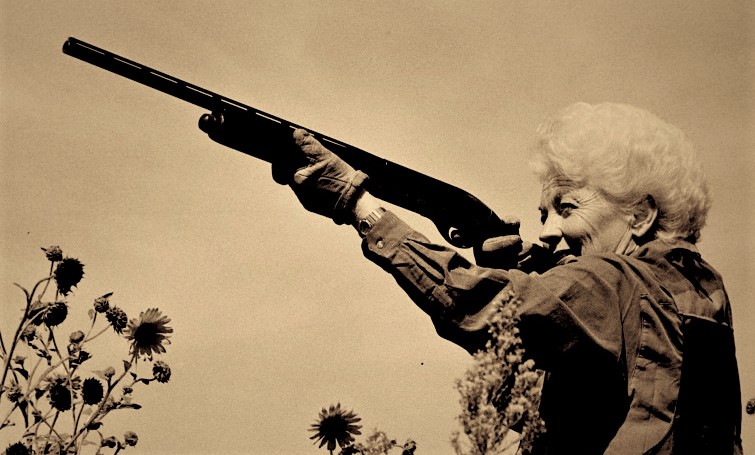 Richards was born in rural McLennan County in central Texas, near Waco, in 1933. Fugate, a native of rural Levy County, Florida, fully understands where Richards is coming from.
"I feel a kinship with Ann," Fugate said. "What a strong, amazing woman she was from being a child of the Depression. Her mother was instrumental in teaching her how to just move on. You do your job, and you go. You don't stop and you don't rest on your laurels. You just go!"
Similarly, Fugate's parents and grandparents endured hardships.
"Coming from Levy County, it's a poor county and we made do with what we had and we had to pick up and go," she said. "We had no time and no money to sit back and just relax."
Fugate said Taylor's well-written script has enabled her to ease into the role.
"It's actually been very easy to get stuck in my brain," she said. "Some scripts fight the actor and go against an actor's natural instincts to do this or to say this, but this flows very well."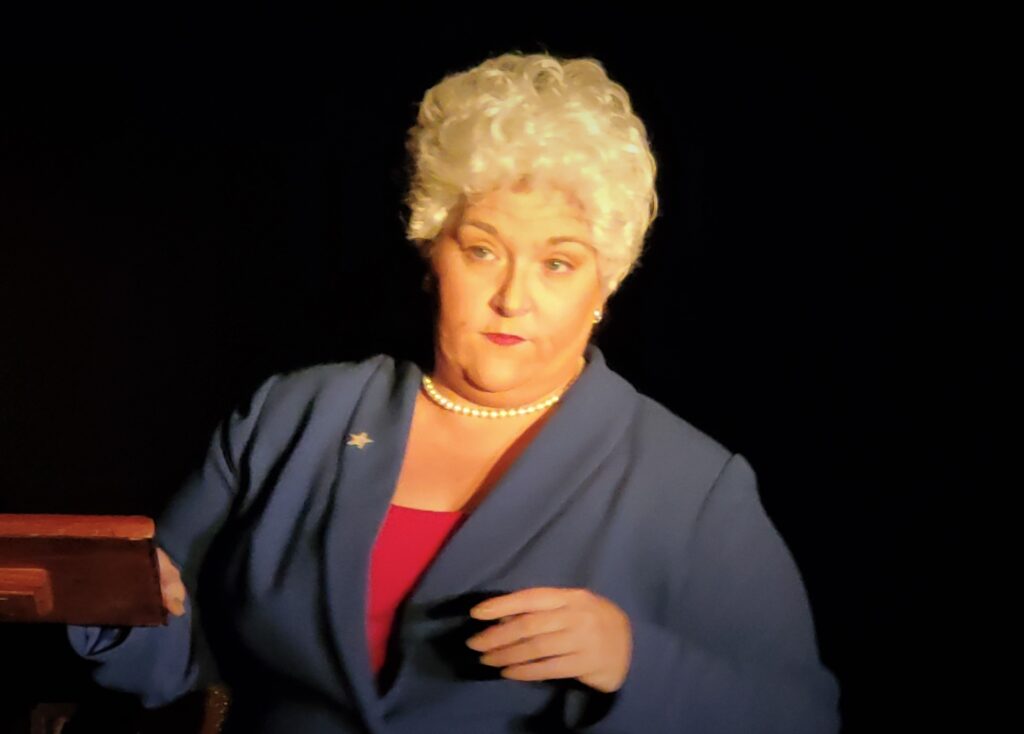 Butler added that humor is what drives Ann.
"Ann Richards was a character, a boisterous individual, to begin with," he said, "and I think the writing captures her spirit. That's what makes the play really appealing to me. The writing just leaps off the pages."
Byrne agreed, adding that the script does a wonderful job of showing Richards as a multi-dimensional person.
"She was truly a public servant, serving the people — not her own interests," she said. "Ann Richards fought for women's rights, minorities and promoted the inclusion of all people. She was tough and fought for what was right instead of pandering to get reelected."
Then Byrne added: "This play is so relevant right now as we are gearing up for the 2020 elections. Ann's example reminds us of what a politician should be." 
— Noel Leroux
---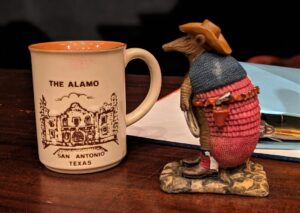 Ann
at Actors' Warehouse
619 NE 1st St.
Gainesville, FL 32619
Performances: Thursday, Friday and Saturday at 8 p.m., Sunday at 3 p.m. through March 22.
Tickets: $25 general admission; $20 seniors, $15 students. Note: All tickets for the performance on Thursday, March 19, are $10.
Cast: Mandy Fugate and Jacquie Garvey.
Crew: Kathy Byrne (director), Sabrina Jones (stage manager), Josephine Jones (lighting and sound), Mike Jones (follow spot operator), Loren Smyth (costumes), Pam Worsham (running crew).
For further info, visit the Actors' Warehouse website.
> Please let us know what you think about Ann by posting a comment in the Leave a Reply section below.