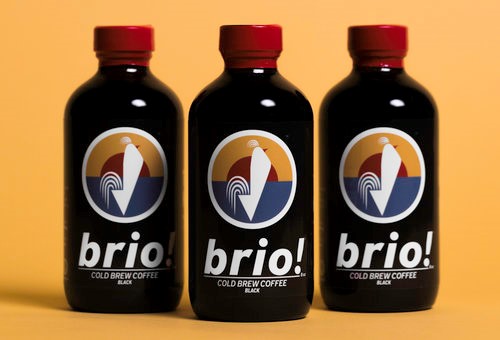 Based in downtown Gainesville, the startup business is the collaboration of three friends. Two of them grew up together in Marion County.
---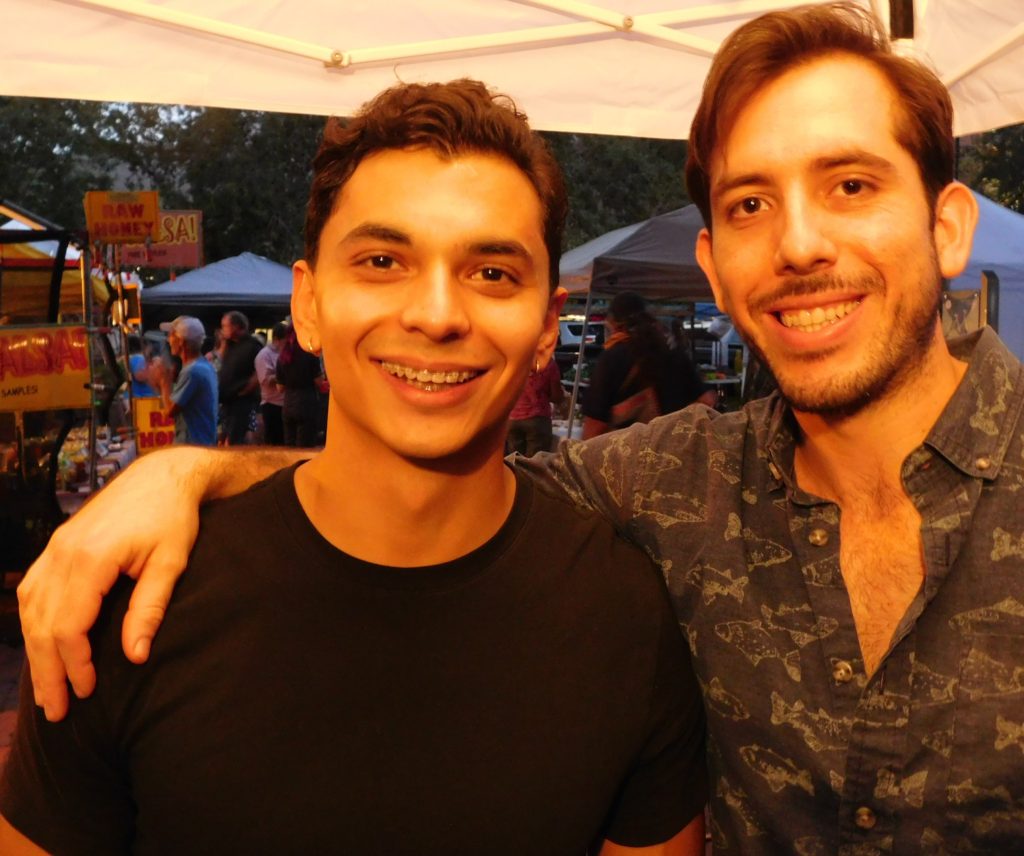 Jose Nieves and Miguel Cardona met on the first day of third grade at their elementary school in Belleview, south of Ocala. Both were new to the U.S., and pretty much all they spoke was Spanish.
"The only thing I knew how to say in English was 'I don't speak it English,'" Nieves said.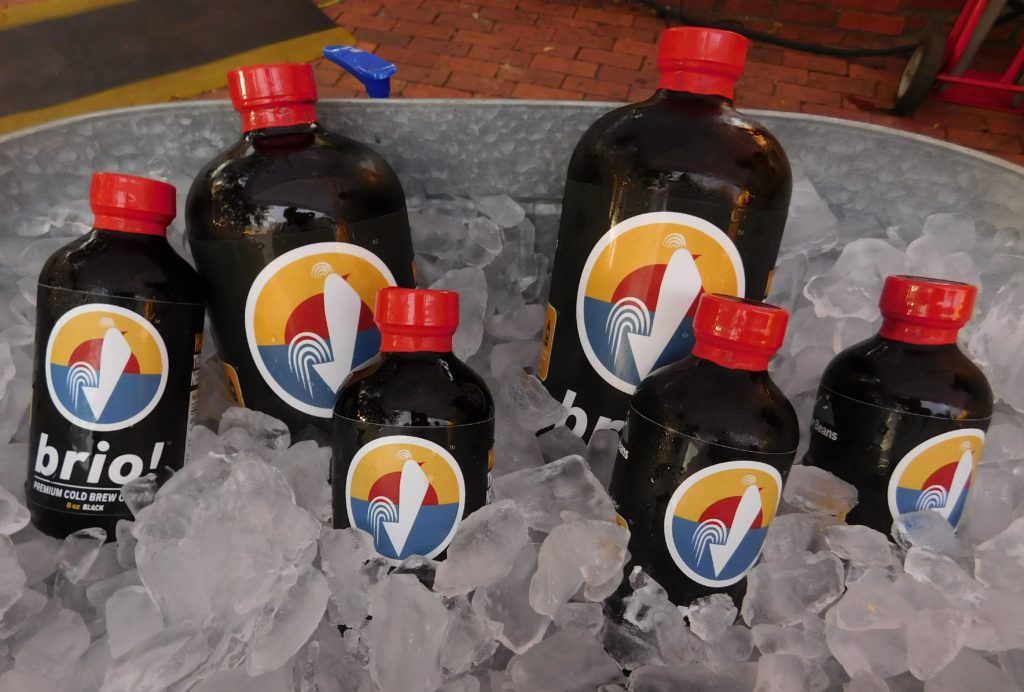 The boys, however, communicated clearly with each other in their native language and became best of buddies — until a crisis soon arose.
"We fought over the same girl," Nieves said. "That almost broke up our friendship right there."
The pastor's wife at the church they attended had a talk with the boys and they soon made up.
And it's a good thing they did. Otherwise, two decades later, they probably would not be business partners in their cold-brew coffee startup based in downtown Gainesville.
Nieves, 27, and Cardona, 26, launched Brio! Cold Brew Coffee earlier this year with fellow partner Jason Chase. Today the Brio! trio distributes their farm-to-bottle product to more than 60 restaurants and retailers throughout Alachua County with high hopes of expanding to other markets around Florida and beyond.
"We're in a very exciting phase right now," Cardona said. "We're focused on one thing and doing it right."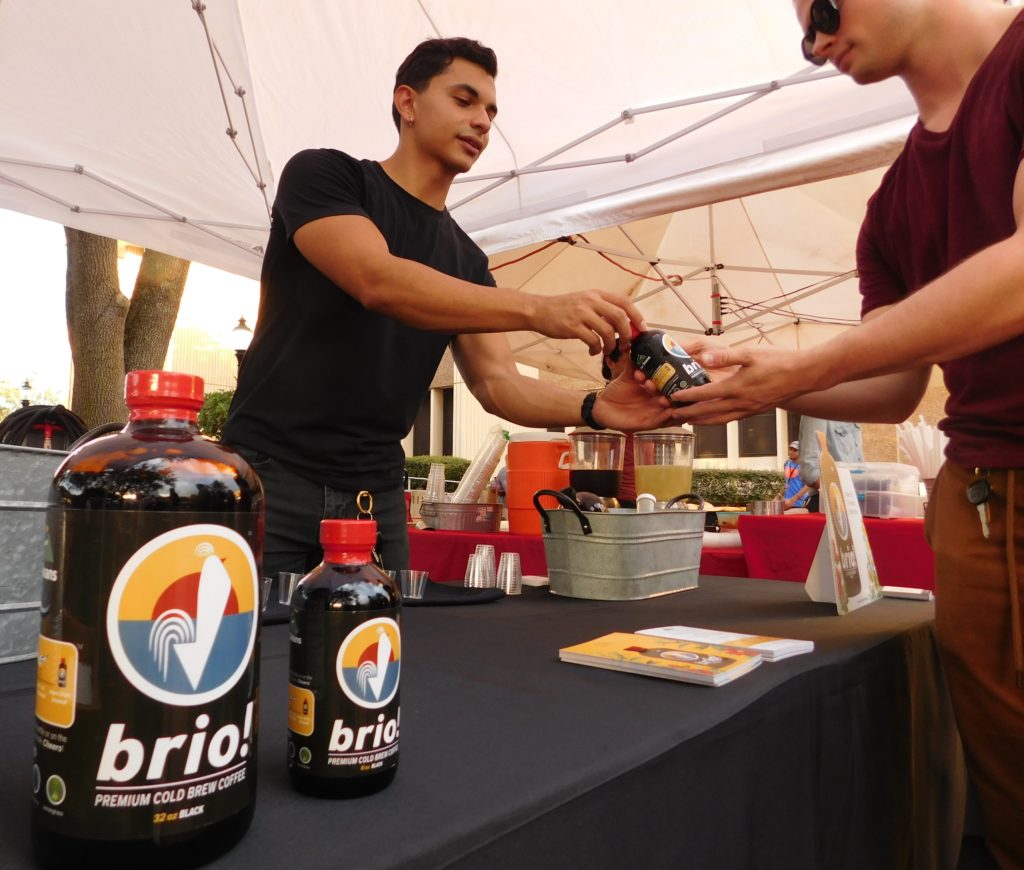 Cold brew coffee is all the rage in the ever-evolving coffee industry. Opus Coffee, also based in downtown Gainesville, recently began offering Nitro Cold Brew. The beverage is infused with nitrogen.
Not to be confused with iced coffee, which is simply hot brewed coffee poured over ice, cold brew is a special process that uses cold water to extract rich flavors from coffee beans and reduces bitterness.
"It's much lower in acidity than hot brew coffee," Cardona said. "Because of the process, it's a much smoother coffee experience."
Typically, coffee with low acidity tends to have less flavor that borders on flat. Not with Brio!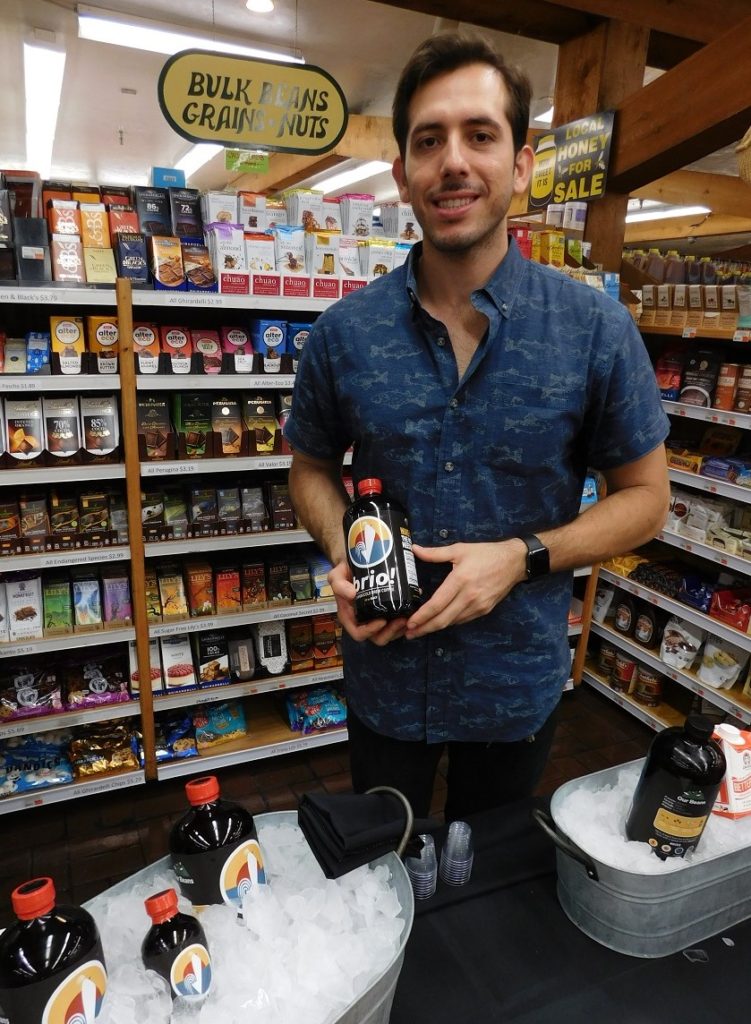 "Because of our 21-day farm-to-bottle, we're able to extract bright, fruity notes from our coffee bean of choice," Cardona said. "We don't sacrifice the flavor profile because of the lower acidity."
The natural notes from Brio! include pomegranate, cranberry, blackberry and lemongrass.
Brio! imports its dry-milled and roasted coffee beans from Tolima, Colombia, where the climate allows for a year-round harvest. Cardona said the beans are above Fair Trade and flown to the U.S. to ensure freshness.
Each week, the Brio! team rents space at Working Food, a commercial kitchen at 219 NW 10th Ave. The brewing process takes one day before the coffee is bottled in 8- and 32-ounce sizes for distribution throughout Gainesville.
Brio! is based at the Glassbox Collective, 618 S. Main St. They share space with other startups, including Neutral 7 design group, Portal Realty and Ballatore Training, a personal fitness gym. The Freewheel Project and LEJ Pretzels are next-door neighbors.
"This is where we do our thinking and strategy meetings," Cardona said. "It's our think tank."
Brio! hit the shelves in late April. Their first delivery was to Daily Green, a vegan/vegetarian restaurant in downtown Gainesville.
"It was exciting after more than two years of R&D, creating the identity of the product," Cardona said.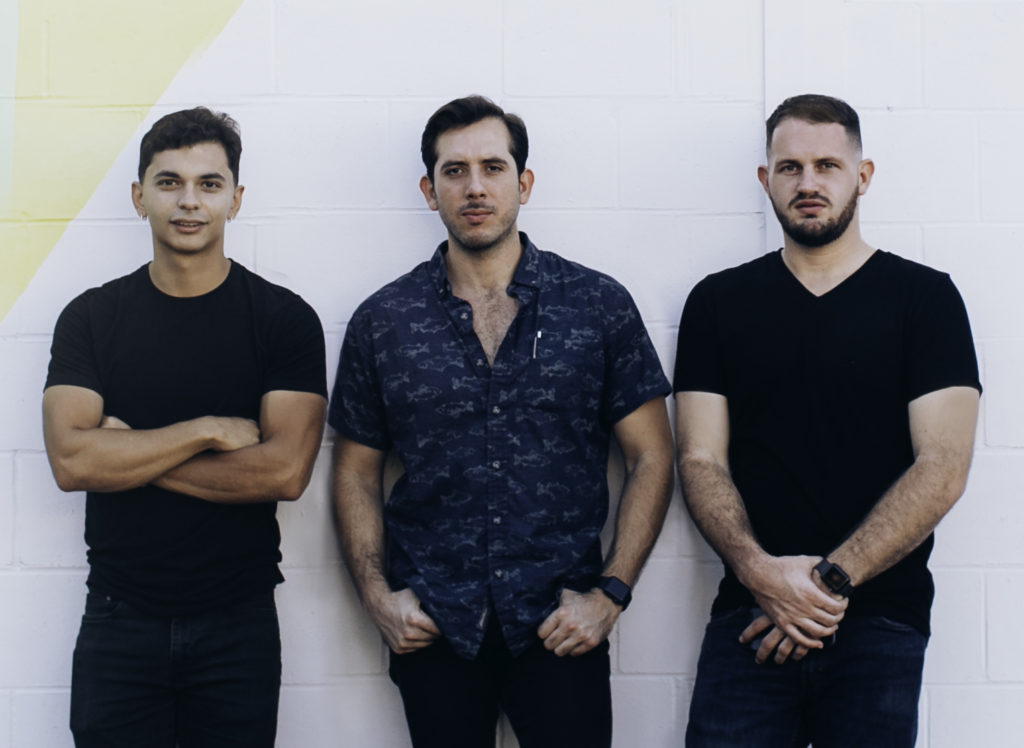 Cardona was born in Miami and raised in Colombia. Nieves is a native of Puerto Rico. Chase is from Tampa. The three became business partners through their ties with Gainesville and each other.
"I knew Jason from UF," Cardona said. "He was my next-door neighbor."
Cardona studied architecture and design; Chase was a business major. Both earned their bachelor's degrees in 2015.
Meanwhile, Nieves attended the prestigious Culinary Institute of America in upstate New York. He graduated in 2013, envisioning a career as a restaurateur.
He worked at a swanky country club in Connecticut for four months before getting fired for committing a faux pas. To make ends meet, he took a job as a barista at Starbucks.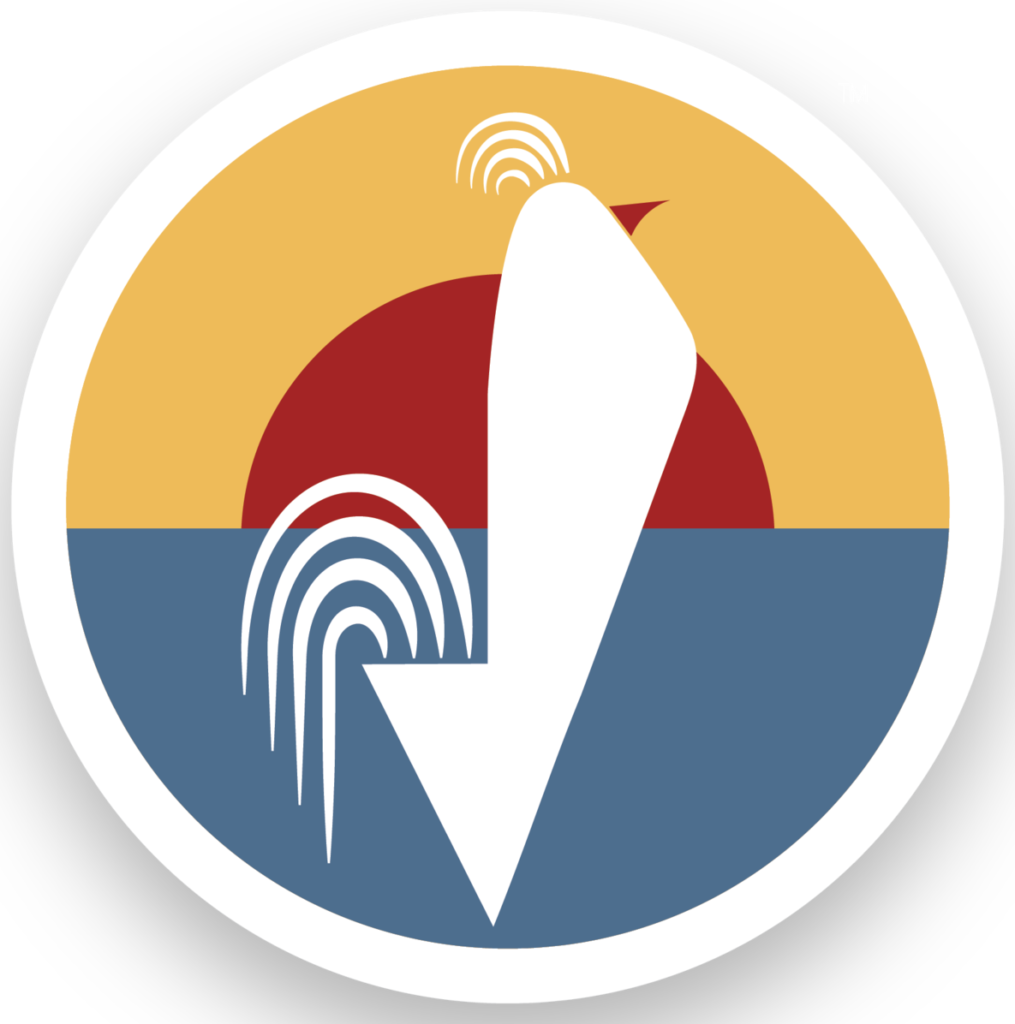 "I started developing a passion for coffee," Nieves said. "I noticed the consistency in clientele. They came every day at the same time. I realized I wanted to get into coffee and still apply everything I learned in culinary school."
Nieves later lived in Brooklyn, where cold brew coffee was already in demand. He decided that was the direction he wanted to go in when he moved back to Florida in 2015. He chose Gainesville.
"I was looking for a place to gather my thoughts and re-energize myself and figure out what to do with the next stage of my life," Nieves said.
He told Cardona, his old boyhood pal, about his idea for a cold-brew coffee company. Soon they began working on branding, which fit in well with Cardona's design skills.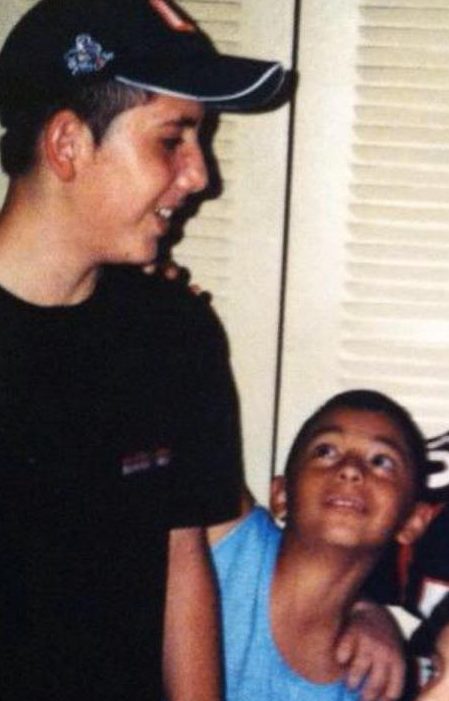 They decided from the get-go that their company would be called Brio! The Latin-based noun means vigor, vivacity, energy and action.
"My dad sort of instilled that word into me," Nieves added.
Growing up in Ocala, Nieves' father owned a horse farm and expected his young son to do many chores, including stable work. Cardona often helped his friend with those duties.
"When his dad saw Jose slacking, he would tell him — and sometimes myself — 'Trabaja con brio!'" Cardona said. "When you're doing something with brio, you're doing it with energy and passion."
While Nieves studied the coffee industry, Cardona started developing a logo that would become the company's identity. After dozens of designs, they settled on the profile of a stylish and statuesque rooster silhouetted against a rising sun.
Late last year, they brought Chase on board.
"He helped us get that last push we needed to go to market — the business knowledge," Nieves said. "He's a numbers person. In terms of business, he's super smart."
Brio! is a three-person team.
"We try to cancel each other's weaknesses," Cardona added. "We're trying to come together to make something greater than ourselves individually."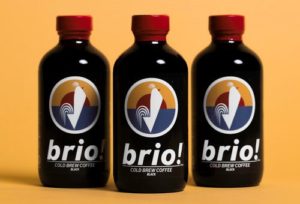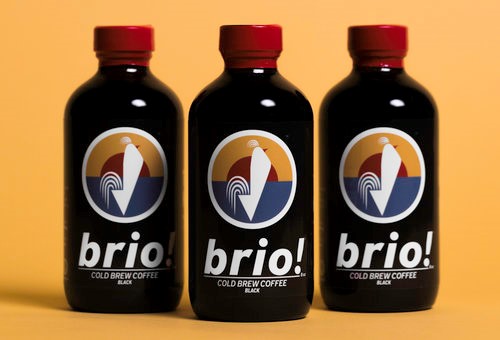 To generate revenue to launch their cold-brew coffee company, Nieves worked as a server at Dragonfly Sushi and drove for Uber. Cardona worked as a photographer. Today, Nieves still drives Uber three nights a week and Cardona shoots weddings and other events.
"We're doing everything ourselves right now — production, distribution, sales, marketing and R&D," Cardona said. "We're focused on one thing and doing it right."
It's not unusual to see Cardona or Nieves serving up samples of Brio! Cold Brew Coffee at Ward's Supermarket, Lucky's or the weekly farmers' markets at Haile Village and Bo Diddley Plaza. Their goal is to get the community to take notice of their cold-brew coffee one sip at a time.
"It will leave your mouth puckering from that natural sweetness," Cardona said.
"We're trying to elevate the exposure by treating Brio! just like a wine," Nieves said. "We're trying to show that black coffee can be a pleasurable experience."
— Noel Leroux
---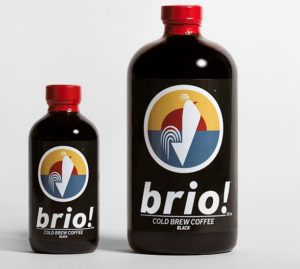 For further info, visit the Brio! Cold Brew Coffee website.