The late music legend's hometown of Gainesville dedicated his boyhood neighborhood park in his honor during a ceremony on what would have been his 68th birthday.
---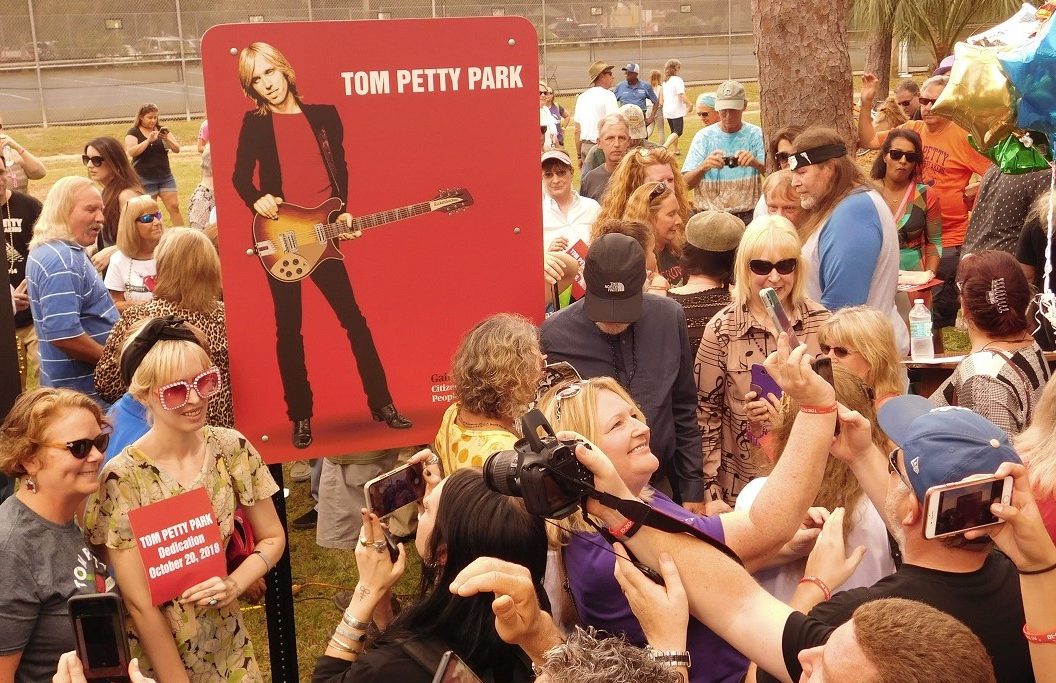 In the shade of the tall pines and oaks where Tom Petty played as a youngster in the 1950s, hundreds of the late rock star's fans joined his family and friends on Saturday to rename a 22-acre city park in his honor.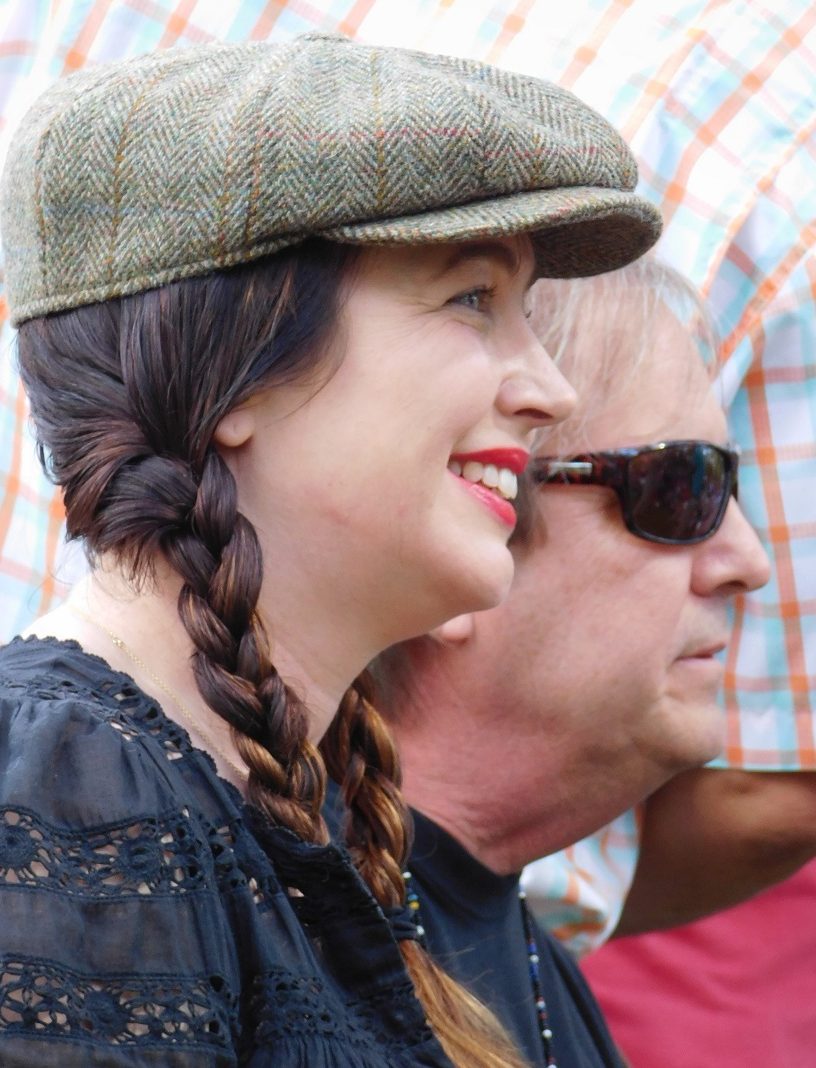 Northeast Park officially became Tom Petty Park with the unveiling of an eye-catching sign featuring a photograph of Petty holding a 12-string Rickenbacker 625-12 guitar and flashing a smile. Petty fans recognized the photo from the cover of the 1979 Tom Petty and the Heartbreakers album "Damn the Torpedoes."
"My brother and I grew up in this park and played here as kids," Bruce Petty, Tom Petty's younger brother, told the captive audience on a hot, humid October afternoon. "It was a sanctuary and a place we escaped to."
The Petty boys grew up in a middle-class home at 1715 NE 6th Terrace, just a few hundred yards from where the dedication ceremony took place. Tom Petty's lifelong friend, Keith Harben, said renaming the park in the rock and roll legend's memory is a fitting gesture by the City of Gainesville.
"It means now we have a place people can come that's sort of a mecca where Tom Petty had his footprints all over," said Harben, who was among the first to suggest the idea and then played a key role in organizing the dedication ceremony.
"It's wonderful to see his family come and show their appreciation," he added. "They all knew what the park meant to Tom."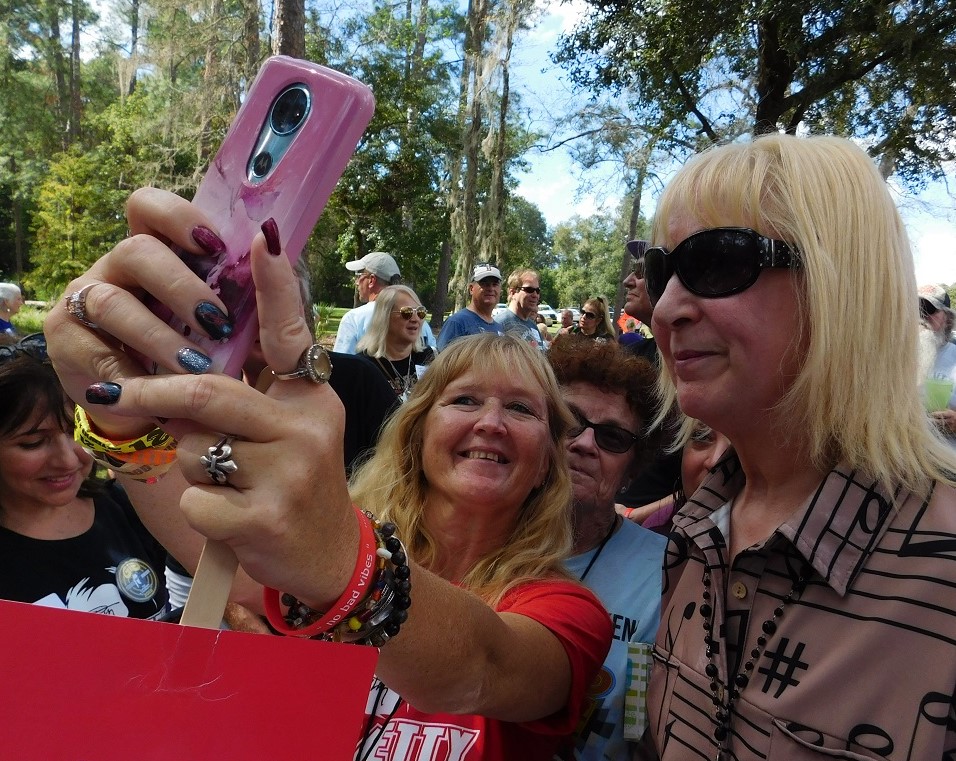 Gainesville mayor Lauren Poe opened the ceremony with brief remarks, recalling the sadness the city felt upon learning the news of Tom Petty's death on Oct. 2, 2017.
"His music was everywhere in the air wherever you went for weeks," said Poe, adding that city officials immediately began soliciting ideas on how to best honor Petty, including a statue.
"I think Tom was more than a statue," the mayor said. "We wanted to hear from his closest family and friends, and the thing that kept coming up was this park where he often escaped to have fun."
Northeast Park, at 400 NE 16th Ave., was Petty's playground as a child before he became consumed by music and, later, rose to rock and roll stardom with Tom Petty and the Heartbreakers.
"We played tag football in the park a lot with other neighborhood kids," he said. "One night we built a little fort out of pine trees behind the Catholic church down the street. We were going to camp out there, but we ended up staying up all night just running around the park."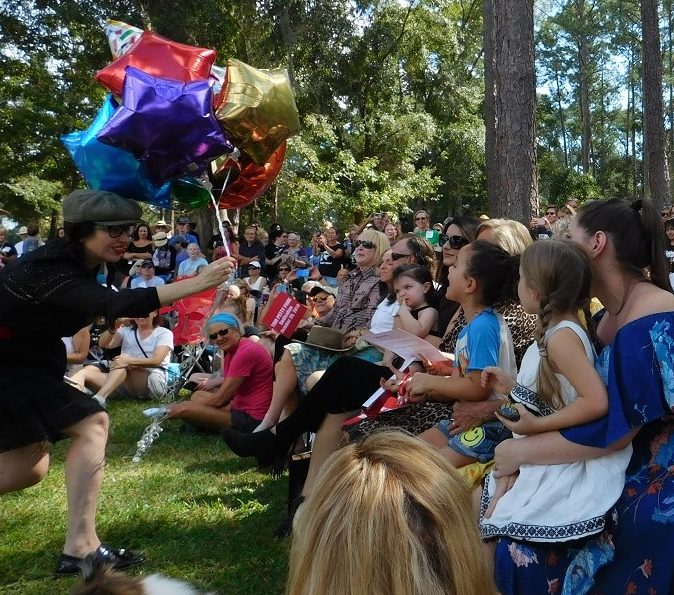 According to Harben, the park was just woods when he and Petty were young boys. It was Harben's father, Frank, who petitioned the city for the land to become a park rather than the site for a school. By the time the boys entered kindergarten at nearby Sidney Lanier School, the neighborhood woods had become Northeast Park.
More than 60 years later, the city oasis with ball fields, tennis courts, picnic shelters, trails and a dog park is now officially known as Tom Petty Park.
"To dedicate this park to my dad, Bruce and I and our families are so grateful," said Adria Petty, the oldest daughter of Tom Petty. "The fans of Tom Petty and all the people across the country and around the world have made [coping with] his loss much easier with their love."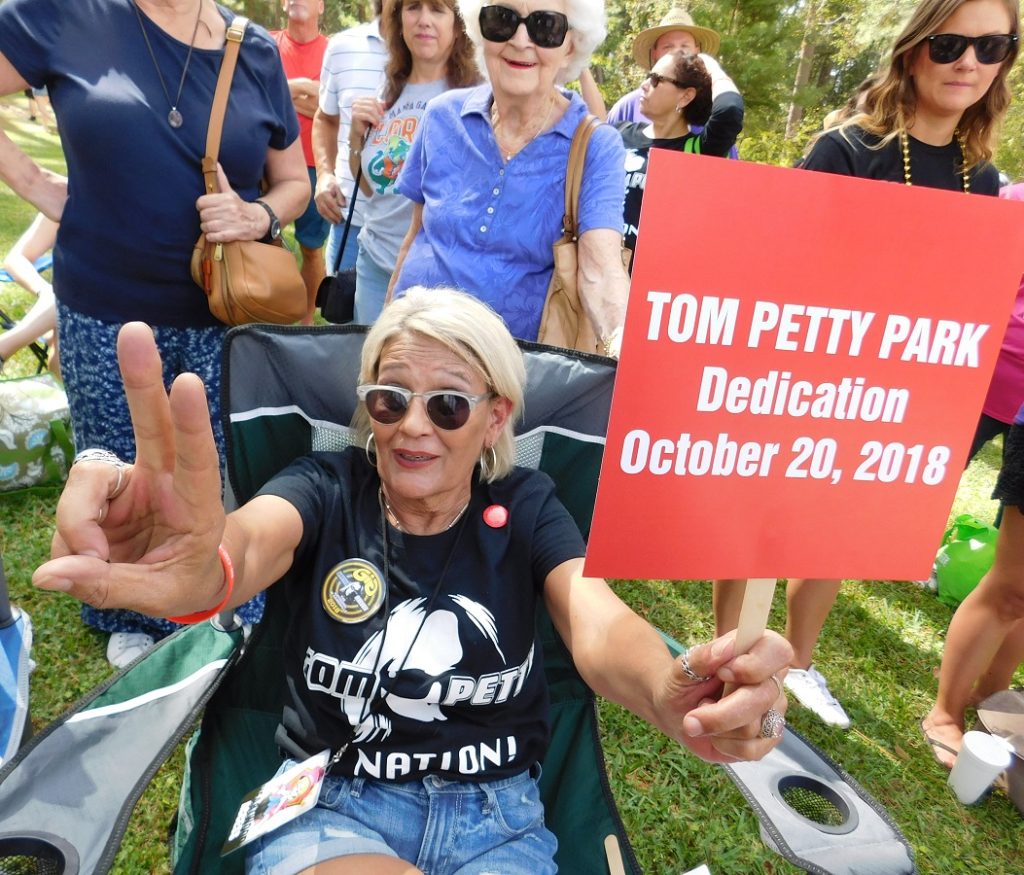 Hundreds of members of Tom Petty Nation, the official Tom Petty fan club that has more than 33,000 members worldwide, attended the dedication ceremony. Many of them were in Gainesville for the first time attending music festivals at Heartwood Soundstage and Depot Park celebrating Petty's birthday.
Sharon Smith, a member of Tom Petty Nation, flew in from Denver to enjoy a full schedule of Tom Petty-related festivities. She gave both Adria Petty and Bruce Petty hugs following the dedication ceremony.
"I'm just amazed how humble they are and how approachable they are," Smith said. "It's kind of like giving them my love."
Smith attended her first Tom Petty concert with a friend in 2001 at Red Rocks Amphitheatre outside Denver. She was immediately hooked.
"When I saw his beautiful blue eyes — they just sparkled — I had to rush the stage," she said. "I left my friend in the dust!
"I'm not a music person, but I felt that God speaks through him."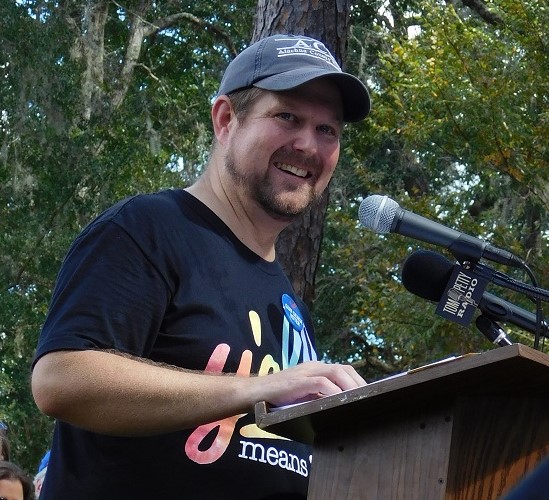 Another Tom Petty Nation member, Mary Beth DuPree of Waco, Texas, attended the park dedication ceremony with her friend, Valentina Sawyer of Orlando.
"I really felt at times like it was a real memorial service," said DuPree, who was impressed by the ceremony and Gainesville's warmth toward Petty and his fans. "This city has now been added to my list of places to move to."
Poe said it was serendipitous that Tom Petty's birthday and the park dedication ceremony was taking place on the same day as the Gainesville Pride celebration downtown.
"Do you know who was at the very first [Pride event]?" the mayor asked. "Tom Petty."
Poe said Petty was among the earliest musicians to stand up for transgender rights. In fact, his last tour with the Heartbreakers in 2017 included a tribute to transgender actress Alexis Arquette, who died from HIV-related complications a year earlier.
"There are so many people in the world whose lives are better for what you did," Poe said, looking skyward.
— Noel Leroux
---