Michael Presley Bobbitt's hilarious but heartwarming play about the sexual shenanigans at a Florida retirement community makes its debut this weekend at the Broadway Bound Theatre Festival in the Big Apple.
---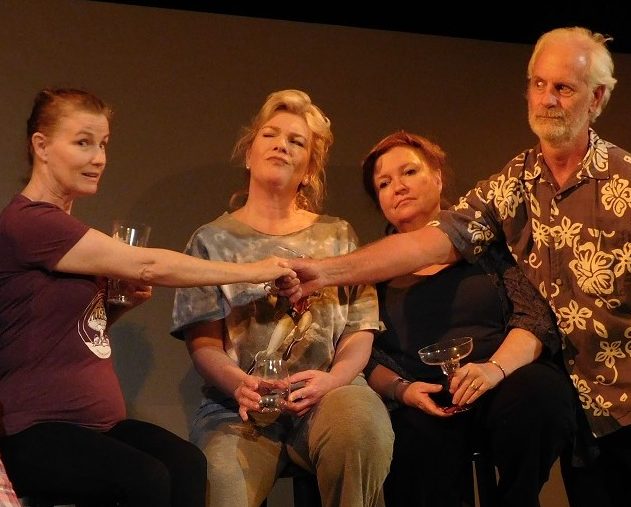 Michael Presley Bobbitt is living every playwright's dream. He's been invited to take a play he wrote and produced to the theater capital of the world.
Later this week, the real-estate-appraiser-turned-playwright and his 13-person, Gainesville-based cast and crew will travel to New York City to present his latest play, Sunset Village, to the Broadway Bound Theatre Festival.
"We call this 'Gainesville Goes Broadway,'" Bobbitt told gainesvilledowntown.com. "We're going to take the best that Gainesville has to offer and we're going to go to New York City and show them what the Gator Nation can do."
We call this 'Gainesville Goes Broadway." — Michael Presley Bobbitt
Sunset Village will have three performances at The Theater at the 14th Street Y in lower Manhattan beginning Sunday at 5 p.m. The other showtimes are Monday at 5 p.m. and Tuesday at 8:30 p.m. The play will make its Gainesville debut in September with three weeks of performances at the Acrosstown Repertory Theatre.
Bobbitt's Sunset Village was one of 22 plays accepted for inclusion in this year's Broadway Bound Theater Festival (BBTF) among hundreds of submissions by new playwrights from around the U.S. The festival begins Saturday and continues through Aug. 26.
"It's the preeminent new-works festival in the country," Bobbitt said before a recent rehearsal for Sunset Village at the Acrosstown Theatre in downtown Gainesville.
Lenore Skomal, director of the BBTF, said Sunset Village immediately caught the attention of at least two of three panelists who read each script in a lengthy blind-submission process. Those two readers lobbied hard for the piece to be included in the festival.
"It sort of stood out of the crowd," Skomal said. "They liked the campiness about it. Michael's play is definitely more on the light-hearted side. We didn't have a lot of works like that."
In a recent interview, Skomal described Bobbitt's play as "a dark comedy about a debaucherous Florida retirement community."
In fact, the fictional setting of Sunset Village bears more than a passing resemblance to The Villages, the sprawling Central Florida community with more than 125,000 residents and 40 golf courses straddling Marion, Lake and Sumter counties.
"We never call it The Villages in the play," Bobbitt said. "We always call it Sunset Village because there's a bunch of rich folks down there who have the time and the inclination to sue."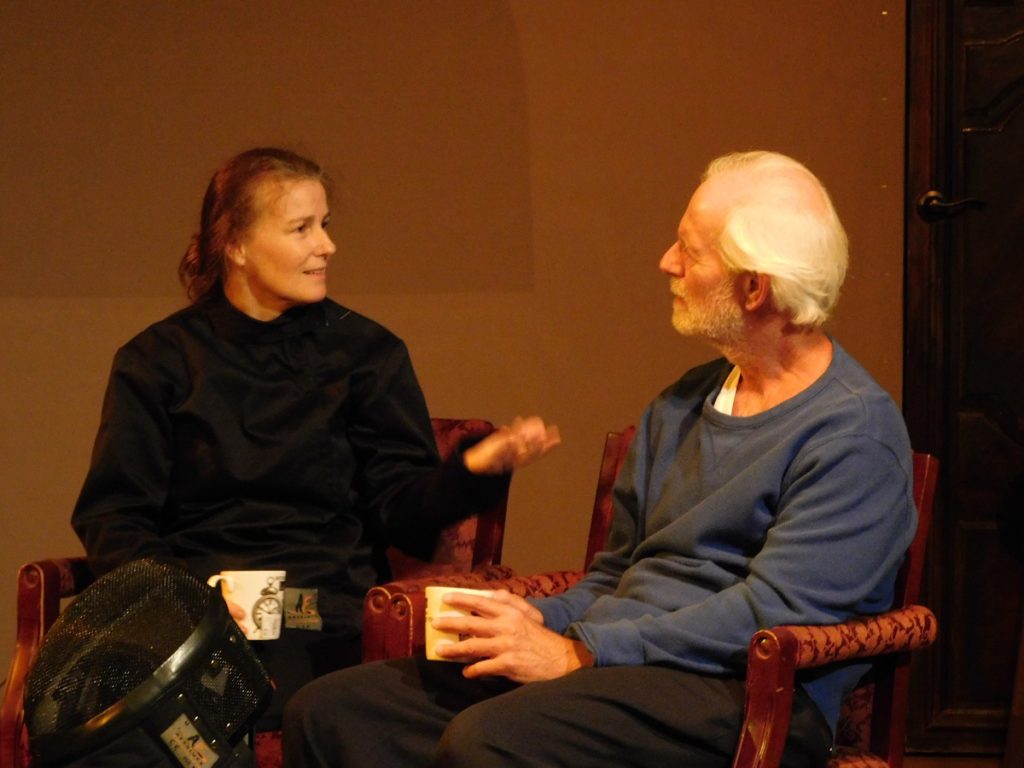 Bobbitt's play centers around recently widowed Edna (played by Anna Marie Kirkpatrick), who's just moved from Georgia to Sunset Village, where her real-estate agent (Laura Beth Jackson) informs her that she has arrived in a Shangri-La for horny seniors. According to the play's publicity pitch, "She's drawn into the seedy culture of a senior citizen never-never land where venereal disease rates are the highest in the country and everyone's trying to outrun the sunset."
The naive Edna makes friends with a group of Golden Girls who explain the Sunset Village ground rules to her. They include saucy Mikayla (Kristin Mercer), crabby Louise (Jan Cohen) and happy swinger Norma (Cindy Weldon Lasley). They all warn Edna about the womanizing Joe — aka Mr. Midnight (Shamrock McShane). More comic relief is provided by Great Grandma Carolyne (Gay Hale) and jack-of-all-trades Tommy (Ian Hales).
Tom Miller, who is directing the play for Bobbitt, said that beyond its many comedic moments, Sunset Village is a story with heart and soul.
"It deals with life and the end of life in an honest, compassionate and confrontational way," he said. "I hope the audience will connect with the characters because they're very well written and I hope they will see something of themselves in the story. And I hope they will leave the play feeling comfortable confronting the inevitable."
Miller said that bringing Bobbitt's Sunset Village script from page to stage has been challenging but rewarding.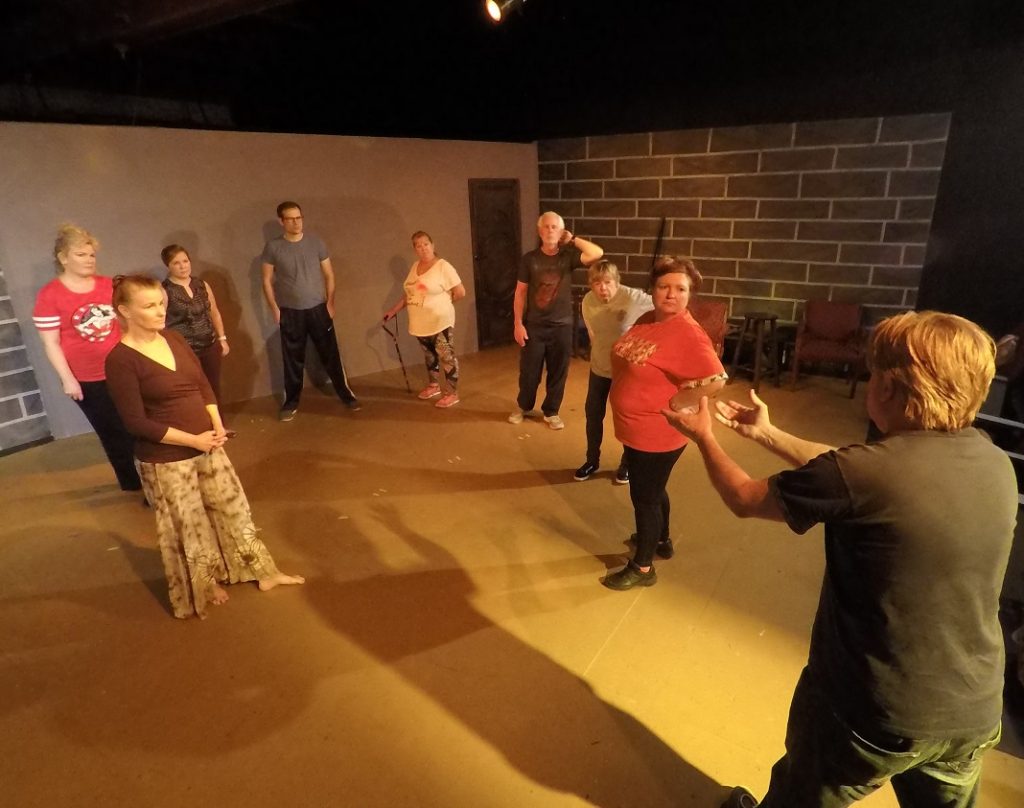 "Getting a cast and crew New York ready requires complete surrender and trust and commitment," the director said. "Every one of these actors and crew members has pledged to go even further to make this play the best it can be."
During a recent rehearsal, McShane was wearing a bright blue Sunset Village T-shirt that Bobbitt gave to each cast member. The slogan beneath the play's title read: "Go Out With a Bang."
"I've never performed in New York, but I did a reading of a novel I wrote there once," he said. "This feels to everybody like their big chance."
Borrowing a line from the Broadway smash hit Hamilton, McShane added: "This is our shot!"
Although Sunset Village only has three performances in New York City, cast members are thrilled with the opportunity.
Anna Marie Kirkpatrick: "I think this is going to be very interesting. Actually, I've performed in New York before. It was in the early '90s and was part of the World Baha'i Congress. This is going to be cool because it's a festival and I'm looking forward to meeting some new creative faces and people."
Cindy Weldon Lasley: "It still doesn't seem real when it comes out of my mouth when I go to work and tell people 'I need this week off because I'm going to be performing in New York Off-Broadway.' It's mind-blowing!"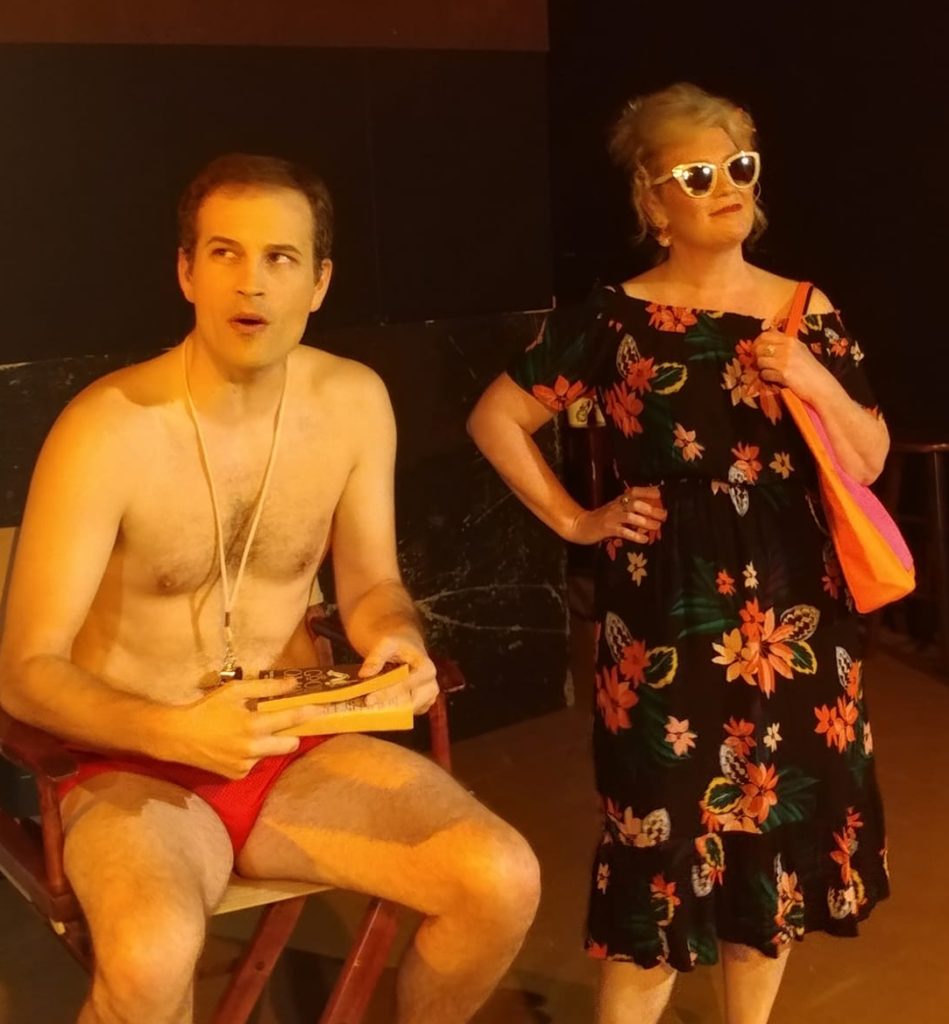 Kristin Mercer: "It's an extraordinary experience. It's kind of an opportunity of a lifetime. How many times are you going to get to go to New York and perform, period?"
Gay Hale: "The way I describe it is that it's a dream you never can imagine that was going to come true. You can't put on your bucket list that you're going to perform in New York Off-Broadway. That's not an opportunity that you can even imagine having. So it's very exciting and very unreal at the same time."
Ian Hales: "I actually lived in New York for a short period, but I never did anything like this there. Returning there to actually perform onstage at an Off-Broadway theater is just phenomenal for me."
Laura Jackson: "It's obviously very exciting. I lived in New York for four months in 2009 and studied acting up there. I did one show while I was up there [at the Manhattan Children's Theatre] and I always wanted to go back. For me, it's very meaningful because it's finally getting to fulfill that desire that I've had for almost 10 years now."
Jan Cohen said her grandparents started taking her to New York City from Ohio when she was just five years old to see the Rockettes perform at Radio City Music Hall. When she was 10, she attended her very first Broadway show, the original My Fair Lady.
Cohen directed a play in Monaco last summer for the Actors' Warehouse. She's also has performed onstage regionally and overseas, but never in New York City. Until now.
"I never thought that it would really happen," she said. "Heavens! Doesn't everybody who is an actor want to go to the Big Apple? It's fantastic!"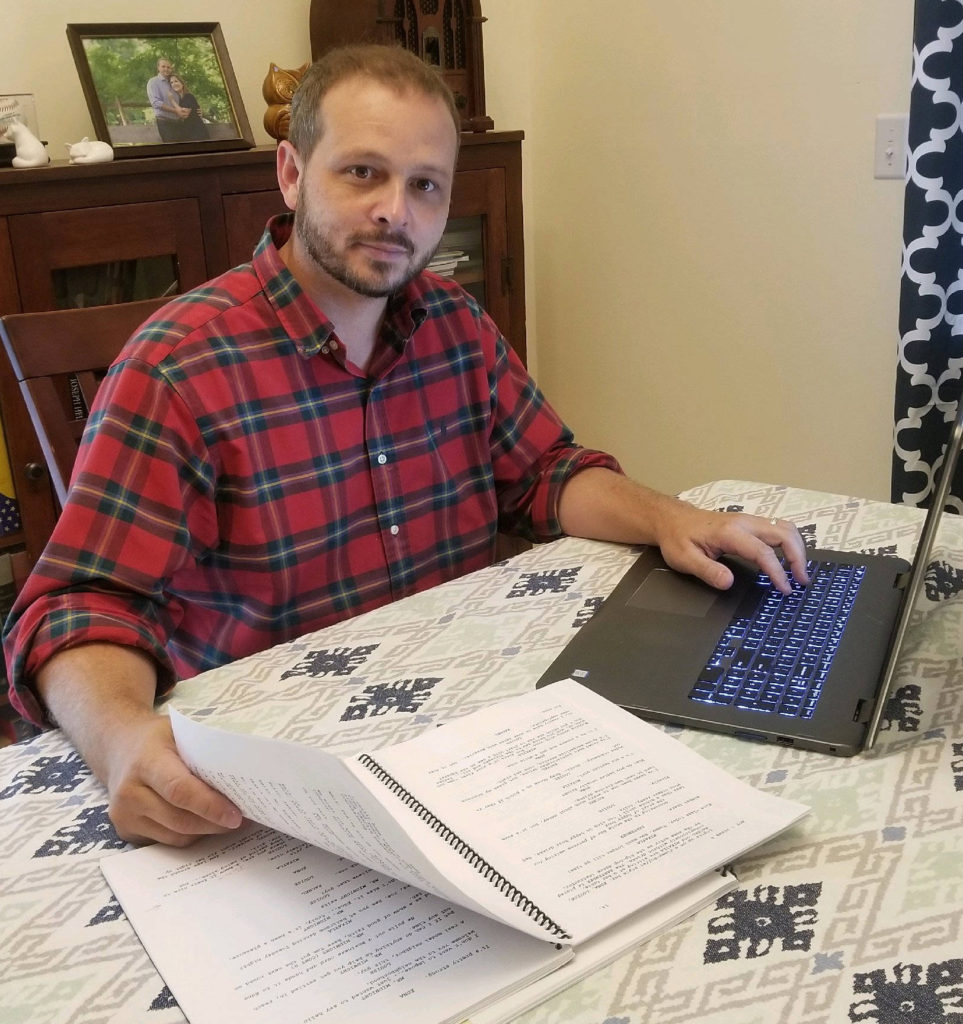 Sunset Village is Bobbitt's fourth play but the first one to be performed outside Florida. He also wrote the comedy Trailer Park Elegy, which the Acrosstown presented as its season-opening play last September, and Cedar Key, which was featured last December during the ART's annual Gainesville Homegrown Local Playwrights' Showcase. Bobbitt's first play was titled Across the River, which he calls "a love song for fathers and sons."
Bobbitt had submitted the script for Trailer Park Elegy (then titled Dead Lady on the Shelf) to the Broadway Bound Theatre Festival in 2017 but didn't get accepted. However, the panelists provided him with valuable comments that he then used to rewrite the play before it was performed at the ART.
"The play that everyone saw here in Gainesville that got amazing reviews and sold out all those houses was largely due to the advice I got from the people in New York," he said.
Bobbitt said the BBTF committee wasn't surprised to eventualy discover that he had written the script for Sunset Village.
"They immediately recognized my name," he said. "They go, 'Oh, my God. This is the guy with the lady with the dead ashes play!' They went back and looked at the review and saw that I had taken their advice and worked hard and made Trailer Park Elegy into this successful show. They said, 'Well, if this is a guy who is willing to work that hard when he is rejected, imagine how hard he's going to work if he's part of the fold.'"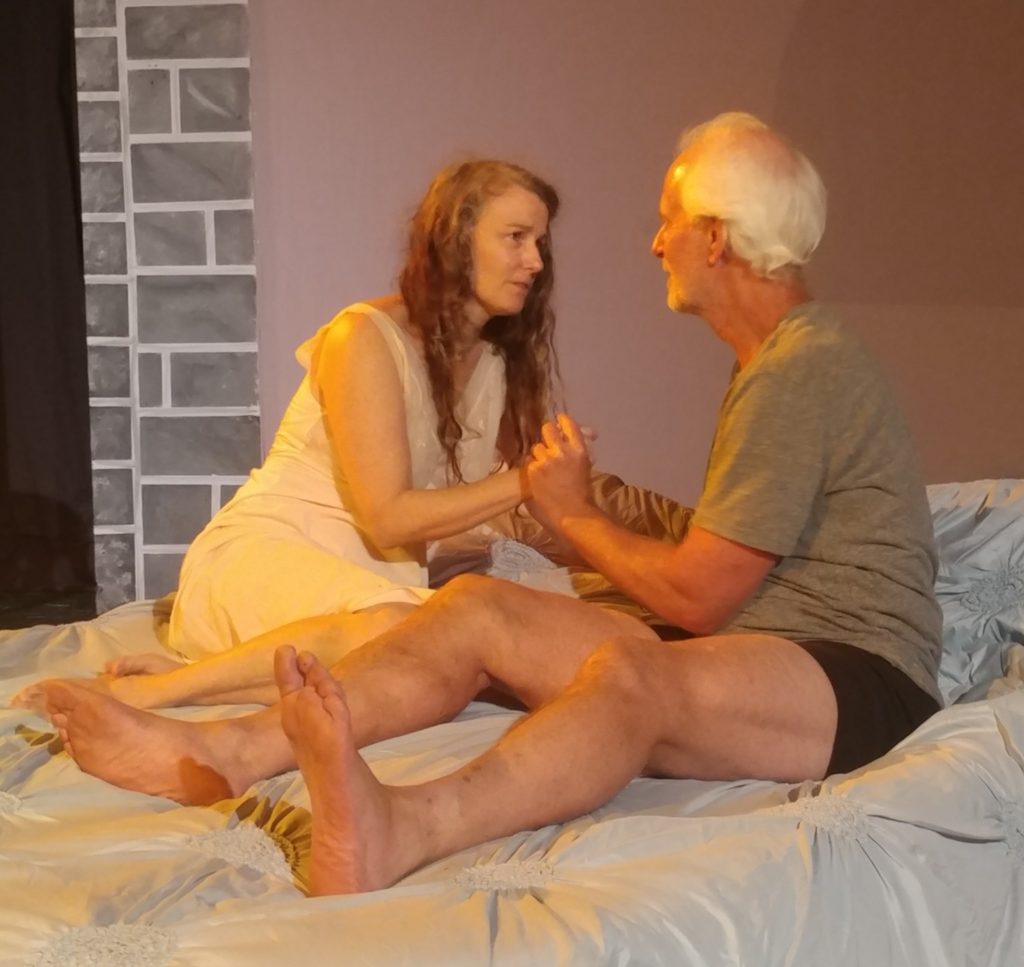 Bobbitt only had time to finish a first draft of Sunset Village before submitting it just before the BBTF submission deadline. Even more odd is that the idea for the play only occurred to him two months earlier when his in-laws were visiting from out of town.
According to Bobbitt, a conversation started about The Villages being notorious for its sky-high STD rates and all the other "wild stuff" that happens down there.
"I can't remember if it was my mother-in-law or my father-in-law who said 'Michael, this ought to be your next play,'" Bobbitt said. "It was like the air went out of the room and the light bulbs popped off over all our heads. It was a Eureka moment. … A few days later, I had the opening scene written."
As a commercial real-estate appraiser who works all over the state, Bobbitt said he was already familiar with The Villages.
"It's such a bizarre place," he said. "When you drive in there, the lawns are manicured and everyone has a $10,000 or $20,000 custom golf cart made to look like a Rolls Royce or a '57 Chevy. It's just this otherworldly place."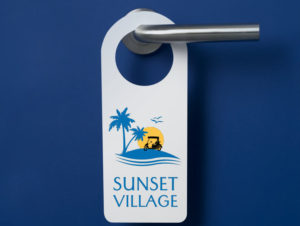 A scratch golfer, Bobbitt furthered his research by venturing to The Villages and hitting balls at a driving range. When his golfing skills drew attention, Bobbitt took advantage of his captive audience to ask probing questions. He made mental notes that he later used to develop an outline for Sunset Village.
"The real cool part of this story is that your life can change in a matter of days and weeks," he said. "That's one reason why this project is so infectious for people. It's not just about me anymore.
"We're going to show New York what we do down here in Gainesville and we'll show them that this is a hub and a mecca for art as good as anywhere else in the country."
— Noel Leroux
---
For further info, visit the Broadway Bound Theatre Festival website.
Follow the progress of Sunset Village in New York on Facebook.