The Actors' Warehouse begins its seventh season this week by presenting the Tony Award-winning musical revue. This weekend also includes the AW's masked-ball fundraiser, "A Purple Passion."
---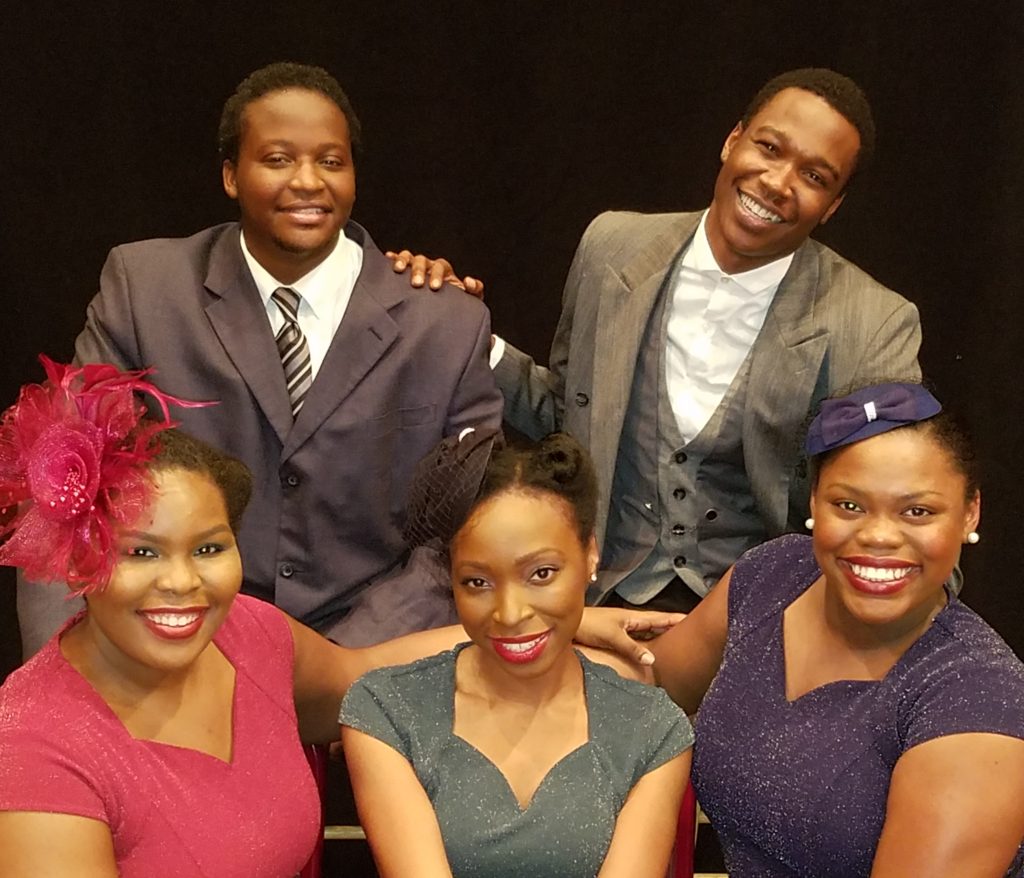 Steven H. Butler has had a 30-year love affair with Ain't Misbehavin', the musical revue based on the life and music of jazz legend Thomas "Fats" Waller.
"I have a fondness for it because Ain't Misbehavin' was my first theater contract," said Butler, executive director and artistic director at the Actors' Warehouse in downtown Gainesville. "I came on as an understudy at the Florida Studio Theatre in Sarasota and used the opportunity to go on a couple of times."
These days, Butler is directing Ain't Misbehavin', opening this week at the Actors' Warehouse, 619 NE 1st St. Opening Night is Friday at 8. There's also a show Sunday at 3 p.m. and four shows a week to follow through Sept. 2.
"I've always loved the music in this show," Butler said. "The songs are infectious. I wake up every morning humming tunes from the show."
In addition to the title song, "Ain't Misbehavin'" that Waller released almost 90 years ago, the AW version of the show contains more than 20 other tunes, including the memorable "'T Ain't Nobody's Bizness" (made famous by Billie Holiday) and "Honeysuckle Rose."
The Actors' Warehouse cast for Ain't Misbehavin' includes Kelli McGill, Anquetta Carr, Tereva Crum-Stauffer, K. Leo Anderson and Howard Anderson. Travis King is the vocal director. They are accompanied by pianist Xavier Richardson, drummer Ron Newton and bassist Alexander Robinson.
"There are ensemble pieces, duets and solos," Butler said. "We've got many different qualities of voices. It does make for a good blend, especially when they sing 'Black and Blue,' one of the most beautiful and haunting numbers in the show."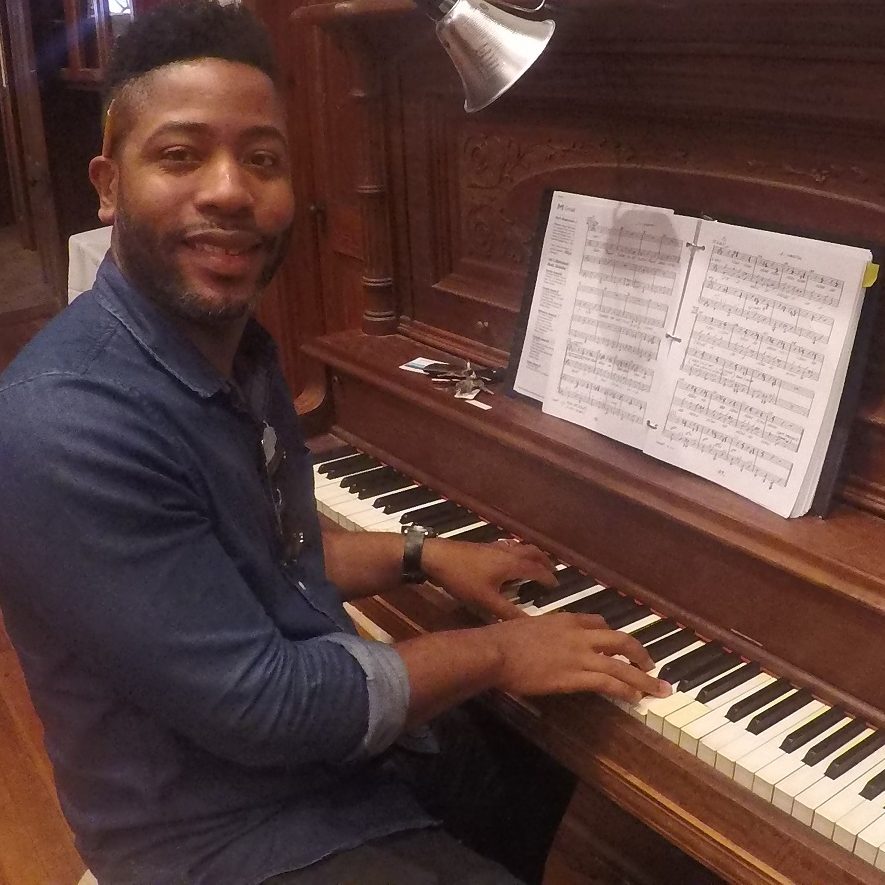 Richardson, a UF graduate and music director at Mount Carmel Baptist Church in Gainesville, calls Ain't Misbehavin' "a great time-travel experience" because of its catchy music from a bygone era.
"It's a great weaving of jazz and love songs," he said. "People are definitely going to be entertained!"
Ain't Misbehavin' won the 1978 Tony Award for Best Broadway Musical with Nell Carter in the original cast. The musical is a tribute to the black musicians of the 1920s and '30s who were part of the Harlem Renaissance.
Waller was a musician and composer who early in his career came up with tunes that record companies made money from by recording them.
"But he never got credit for his work," Butler said. "What he did later on was get back at them by selling the same 16 bars to several different record companies and then he started recording his own music. This was a time when they wouldn't play 'race' records on the radio.
"He had crossover popularity because he appealed to his audience in Harlem as well as the uptown jazz clubs such as the Cotton Club. He was definitely a pioneer."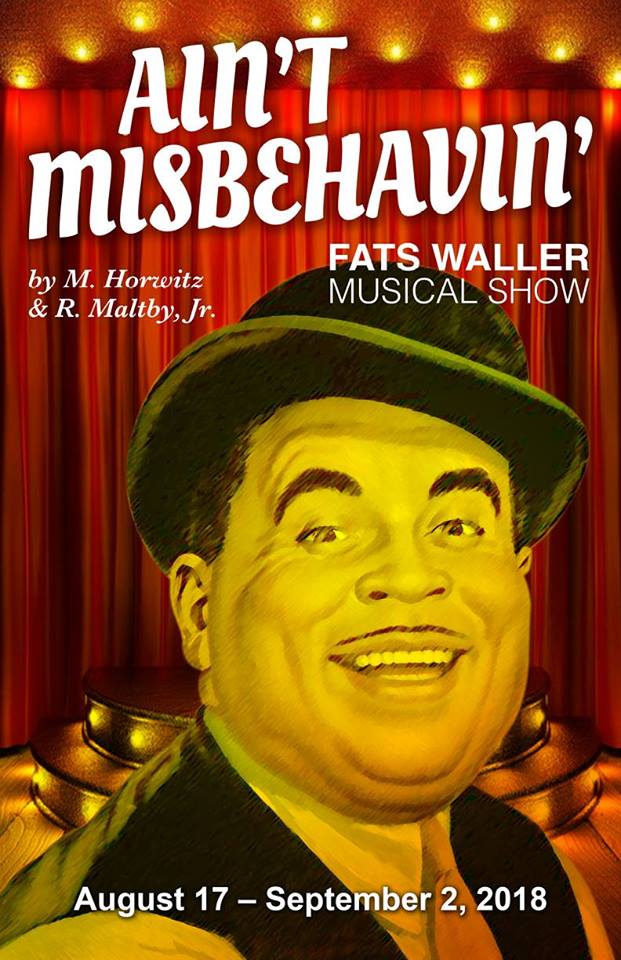 In the local production, McGill is making her Actors' Warehouse debut. Crum-Stauffer most recently appeared in the AW's Intimate Apparel, while Carr has performed twice in Black Nativity. K. Leo Anderson most recently appeared in Beautiful Thing and Smokey Joe's Cafe, while Howard Anderson has appeared in Black Nativity and Cat on a Hot Tin Roof.
Ain't Misbehavin' opens Friday night but will take Saturday night off this week so that the Actors' Warehouse can host its season-opening gala, Midsummer Night 2018: A Purple Passion, to benefit the nonprofit theater.
The event, which starts at 7:30 p.m., will include DJ E-Lo, dancing, entertainment by the Ain't Misbehavin' cast, hors d'oeuvres, a dollar auction, a masquerade contest and a cash bar. The cost is $35 per person or $60 per couple in advance ($10 more at the door) at actorswarehouse.org. Attire is casual chic, but a mask is required.
Ain't Misbehavin' is the first of eight plays to be presented by the Actors' Warehouse during a busy 2018-19 season. The lineup also includes BOY (Oct. 19-Nov. 4), Black Nativity (Dec. 7-16), The Colored Door at the Train Depot (Feb. 1-17, 2019), Pipeline (March 15-31), Beauty of the Father (May 10-26), Satchmo at the Waldorf (June 21-July 7) and Fuddy Meers (July 26-Aug. 11).
— Noel Leroux
---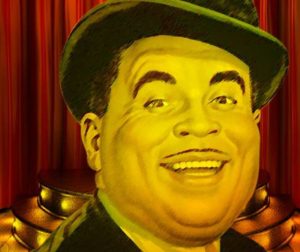 Ain't Misbehavin'
at the Actors' Warehouse
619 NE 1st St.
Gainesville, FL 32619
Performances: Thursday, Friday and Saturday at 8 p.m., Sunday at 3 p.m. through Sept. 2.
Tickets: $20 general admission; $15 students and seniors. Note: All tickets are $10 for the two Thursday night performances.
For further info, visit the Actors' Warehouse website.
Let us know what you think about Ain't Misbehavin' by posting a comment in the Leave a Reply section below.