The Florida Theater Conference is recognizing Lauren Warhol Caldwell with a Lifetime Achievement Award in professional theater later this week during a ceremony at Santa Fe College. Her colleagues agree that the honor is well-deserved.
---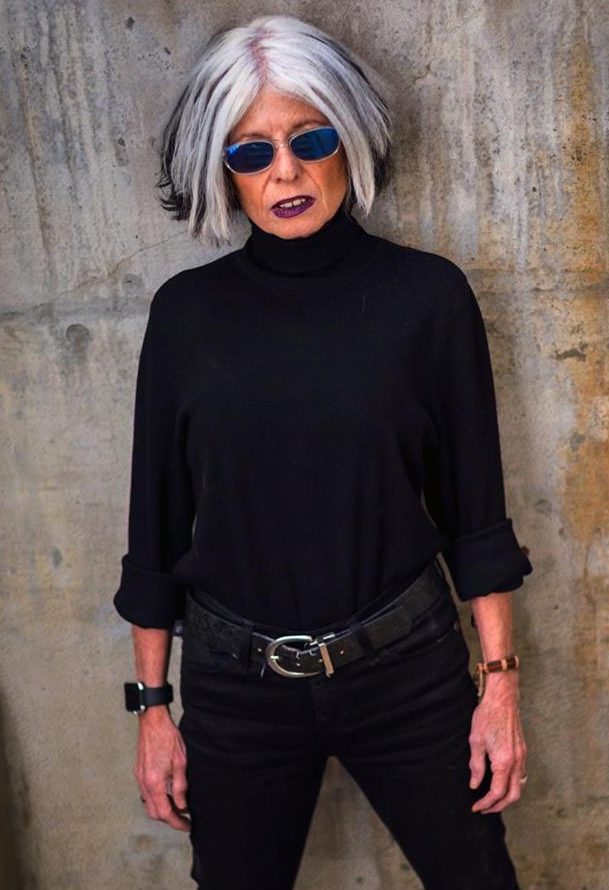 For almost a quarter-century, Lauren Warhol Caldwell has consistently delivered high-quality professional live theater to Gainesville audiences through her dedicated work at the Hippodrome State Theatre.
On Saturday night, the Florida Theatre Conference will present the Hipp's longtime artistic director with a Lifetime Achievement Award in the conference's Professional Theatre division. Caldwell will receive the award along with other honorees during closing ceremonies for the Florida Theatre Conference Festival, a four-day event taking place this year at Santa Fe College.
"It's very humbling, and it makes me feel really good," Caldwell said, adding, "It also makes me feel old!"
Gary Cadwallader, president of the Florida Theatre Conference, said the award recognizes Caldwell for her dedication and leadership in developing the Hippodrome as a State Theatre of Florida.
"Her oversight of an amazing and vital education department and her continued passion for supporting artists, educators and audiences is inspiring to so many," he said. "Her vibrant career has, and continues to make, a huge impact in our field."
Caldwell, known simply as "Warhol" to many of her theater colleagues, began working at the Hippodrome in the late 1980s while pursuing her MFA in Acting at UF. Her first performance at the Hipp was in the cast of Eric Bogosian's Talk Radio.
After graduation, in 1992, Caldwell became the theater's part-time director of education. She took over the position full-time the following year and has made Gainesville and the Hipp her artistic home ever since.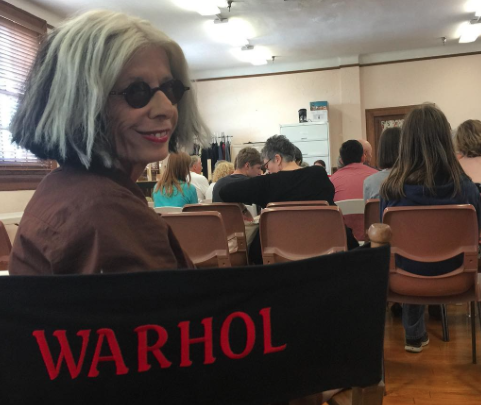 "Warhol has been the face of the Hippodrome for many years now," said Stephanie Lynge, the Hippodrome's artistic associate. "Her passion keeps this place growing, and her artistry has helped the Hippodrome make a name for itself. She has directed and produced many, many memorable, artistic and creative productions that have left their mark on our audience."
Caldwell's directorial debut was the Rupert Holmes murder mystery Accomplice. Since then, she's directed "way over 100" productions at the Hippodrome, most recently George Orwell's 1984 to open the theater's 45th season.
Although Caldwell received her master's degree in acting, "My first love is directing," she said. "This is what I've done a majority of my life. I believe that theatre is a noble profession, and I can think of no other endeavor that I could have chosen that has been more rewarding."
One of Caldwell's accomplishments was establishing the Hippodrome Acting Company in 2014. The group of 30 or so professional actors gives the Hippodrome a solid core of talent to draw from when casting its productions. She views the company as a strength for any regional theater.
In turn, many of those actors credit Caldwell with helping them push the limits of their skills.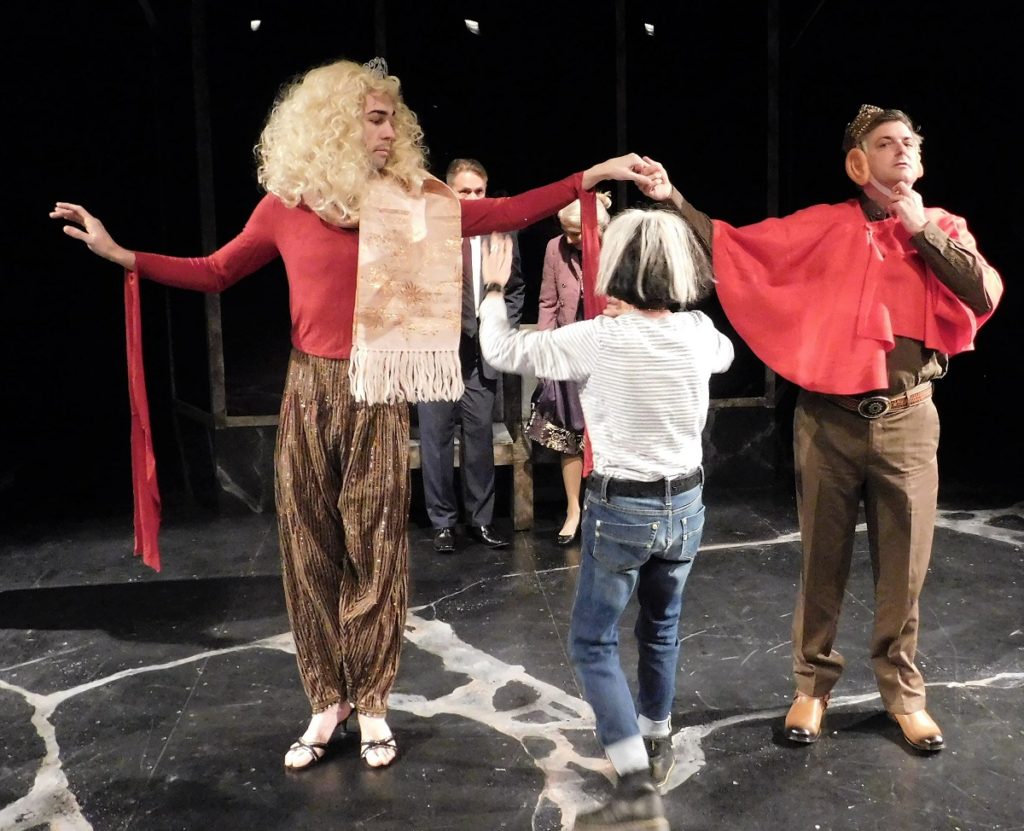 Sara Morsey has worked with Caldwell for more than two decades and calls her "simply the best kind of director" on many levels.
"I have watched her grow and change and keep moving forward," Morsey said. "She has continued to train with mentors she has trusted over the years, and her way of directing has evolved and is still evolving. She loves actors and trusts actors and nurtures and guides and does all the 'director' things better than most."
Morsey added that Caldwell's forte is her irrepressible spirit and the way she cherishes live theater.
"To give oneself over to a life in the arts in America is to give up so much of what most people take for granted. It can steal your soul. And it must steel your resolve if you are to achieve any measure of what most call success," she said.
Bryan Mercer, a fellow Hipp Acting Company member, said Caldwell is "possessed" by passion and driven by respect — and caffeine. He fondly remembered when he first met Caldwell in 2006.
"It was the first Trailer Park [Musical] and love at first sight!" Mercer said. "I was blown away by her energy and joy. She has always been open as a director, a co-creator and a friend."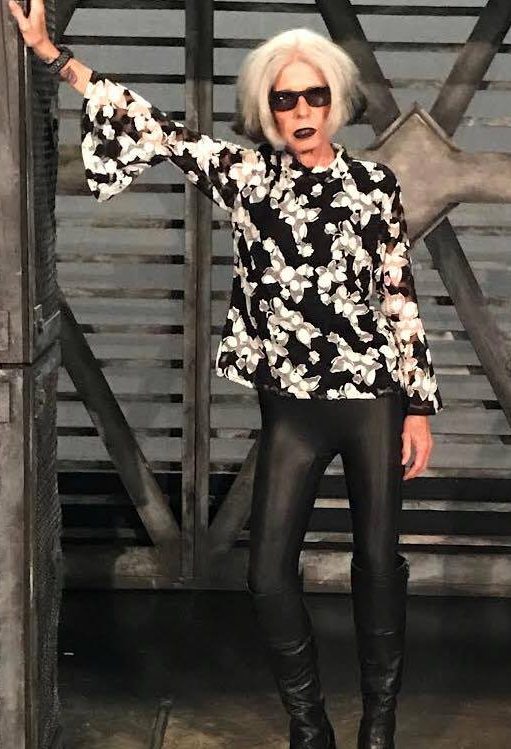 Mercer said that he has worked alongside Caldwell as music director in 10 Hippodrome productions and has been directed by her on four occasions, including the demanding lead role in last year's The Elephant Man.
"She about killed me and I loved every second of it!" he said.
That sentiment is shared by Gregg Jones, whose affiliation with the Hippodrome goes back some 40 years.
"I have worked with many directors at the Hippodrome over the years, and they are all different with regard to methodology, philosophy, and their ability or desire to connect with the actors in the production/rehearsal process," he said. "I would say Lauren is a director who truly has the actors' journey at heart, having come from that world herself. She understands the pitfalls and traps actors can fall into, and she helps the actor negotiate those in the process of creating a role."
Jones added that Caldwell is a no-nonsense director who sets high standards for her actors.
"She knows it is difficult, but there is an expectation that all of the actors in a given ensemble 'buy in' to the vision, and discharge their individual part to the best of their ability, and in service of that vision. Lauren is a no-nonsense kind of person as well. She is a Texas gal who will tell it like it is with no compunction about doing so.
"As an artist, and as a person, you know where you stand with Lauren, as she will tell you in no uncertain terms. She is all about the actors leaving their ego on the doorstep of the theater. That is the way I was trained, and I think that is as it should be."
Caldwell grew up in Waco, Texas, and got involved in community theater as a teenager. She remained in her hometown to attend Baylor University, where she earned bachelor's degrees in directing and design from the school's prestigious Department of Theatre Arts.
"I had always wanted to go to Baylor," she said. "It was the best training I could have wished for in my entire life — almost like boot camp."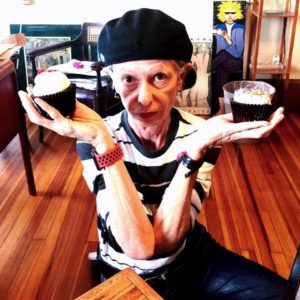 Like many young actors, Caldwell spent time in New York City in the 1970s. She became an "assistant's assistant" to actress and singer Liza Minnelli, a professional relationship that lasted well over a decade and a friendship that continues today. Through Minnelli, Caldwell often hung out with the artist Andy Warhol and, strangely enough, ended up adopting his surname.
"I told him that I thought he had the coolest name in the world, and he told me I could have it," she said. "I said it as a joke at first. I told him, 'I will wait until after you die,' and he said 'You don't have to wait that long.'"
So, tongue in cheek, she began calling herself Lauren Warhol Caldwell.
"And it just took off. Now most people who know me call me only 'Warhol.'"
Caldwell said the Lifetime Achievement Award from the Florida Theatre Conference only affirms that she made the best possible career choice.
"The performing arts are very important," she said. "Edward Albee once said that the arts are what keep us from being barbaric. It teaches us about time periods, culture and life we would not otherwise be familiar with. It teaches us to be more accepting and understanding of a wider world.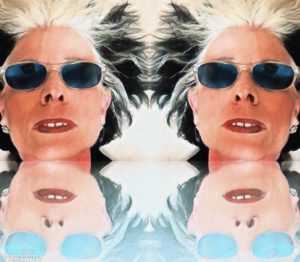 "Even if it's just entertainment for entertainment's sake, there's still a message in it."
Sara Morsey said Gainesville is fortunate to have someone of Caldwell's artistic caliber.
"I have watched her dedicate herself steadfastly to the Hippodrome even when offers came from prestigious suitors," Morsey said. "She's in it for the long haul. She's my hero, my friend and the most mysterious and artistic person anyone could imagine. She's a real-life character, a chameleon."
Perhaps Gregg Jones best summed up Caldwell's passion for the Hippodrome and theater in general.
"Lauren is a dedicated and visionary artist who has helped build our theater into a local, state and national treasure," he said. "She works constantly to fulfill the mission of providing high-quality, thought-provoking and passionate storytelling to Hippodrome audiences, and her eloquent work has resulted in the the Hippodrome becoming an essential part of the cultural fabric of this community."
— Noel Leroux
---
Do you have a comment or story to share about Lauren Warhol Caldwell — or just want to write something nice about her? If so, we invite you to Leave a Reply in the space below.