The Hippodrome Theatre's musical production, which opens this week, is a warm-and-fuzzy children's story about friendship that carries a strong message for adults: Let's all just get along!
---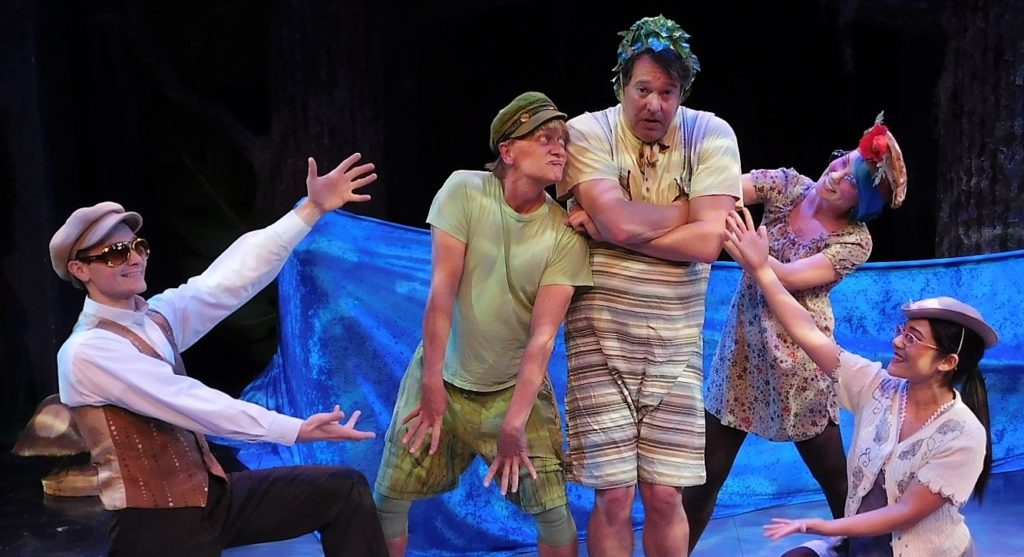 When he was a young boy, Nick Lerew had a fascination with the "Frog & Toad" illustrated-book series by Arnold Lobel. In each book, the amphibian BFFs share such simple pleasures as flying a kite in the spring, going swimming in the summer, raking leaves in the fall and sledding on snow in the winter.
"Like most people, my mom was the first person to read these stories to me," Lerew said. "Then I remember reading them on my own and interacting with them."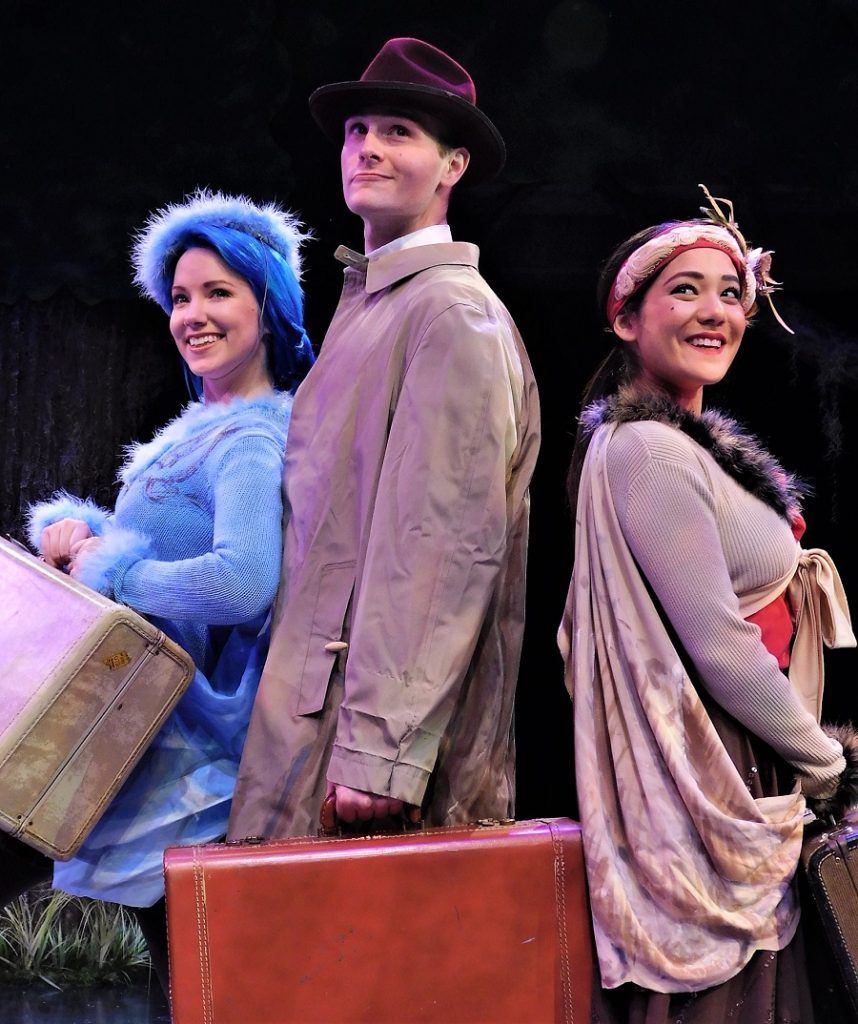 Beginning this week, Lerew gets to relive those precious childhood memories — seven times a week, no less — when he performs in A Year with Frog & Toad on the mainstage at the Hippodrome Theatre. Opening Night is Friday at 8 p.m. There are also performances Saturday at 8:30 p.m. and Sunday at 2 and 7 p.m.
The production continues through Dec. 17 with seven shows a week. For ticket info, visit the Hippodrome website.
Lerew plays neither Frog nor Toad in A Year with Frog & Toad. Those characters are played to perfection by Bryan Mercer and Clint Thornton, respectively. However, Lerew steals the show whenever he is onstage as the snail in charge of delivering a precious piece of mail "without fail."
The Hippodrome newcomer also performs as a cardinal, a lizard, an adult frog and a mole in the production, but the snail role allows Lerew to make a transformation that will leave audiences smiling.
"Snail is probably about the closest [character] to me that I know of in a lot of ways," said the New York-based actor. "It's a joy to get to play someone who discovers a passion and a purpose. I think we all are constantly searching for our next thing that's gets us a fire in our belly."
At the core of A Year with Frog & Toad is an unbreakable bond between the two title characters. Frog is happy-go-lucky, experiencing joy in something as simple as a cookie. Toad, on the other hand, is less comfortable in his own rubbery skin.
Somehow the two stick together in all kinds of weather as the story spans all four seasons.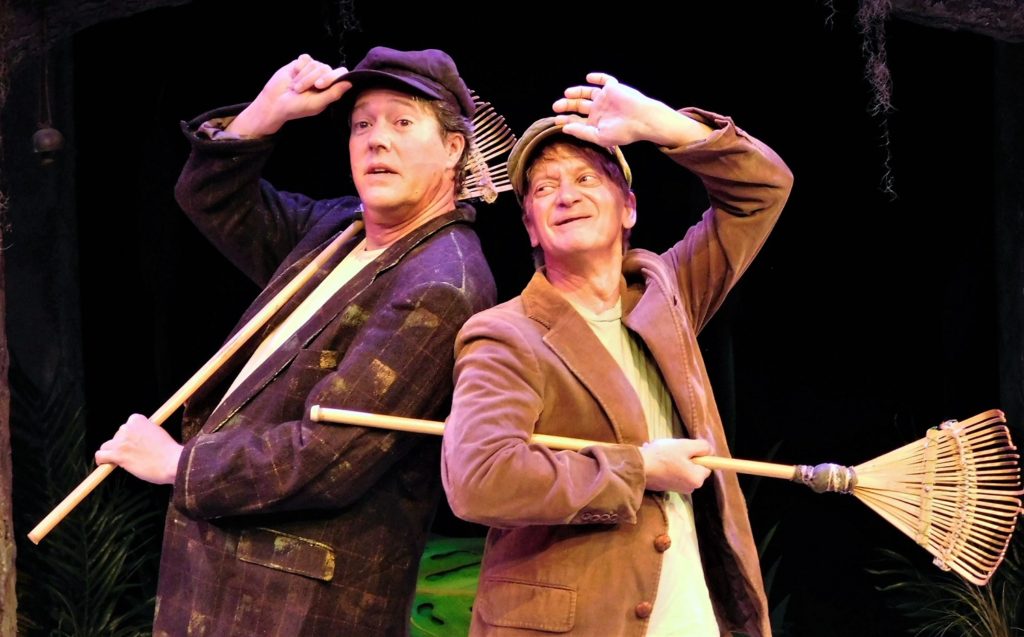 "Friendship is everything," said Thornton, who is also directing this production of A Year with Frog & Toad. "If you don't have friendship, you're alone, and why would anyone want to be alone?"
Thornton and Mercer, who are real-life partners, have worked together on A Year with Frog & Toad four previous times in Atlanta, but this is the first time they have worked opposite each other onstage.
"Friendship is everything. If you don't have friendship, you're alone, and why would anyone want to be alone?"
— Clint Thornton
Mercer has graced the Hippodrome stage recently as John Merrick in The Elephant Man and channeling Bette Davis as Baby Jane Hudson in Whatever Happened to Baby Jane?
"I love playing weird freaks and monsters and stuff," Mercer said. "[Frog] is the closest to me I think I've ever done. I don't have to fake it in this. … And it's so wonderful to be opposite Clint and these three absolutely — this is the best trio we've ever had — the best actors and the voices. They're absolutely fantastic."
Thornton was thrust into his co-starring role just a few weeks ago when the actor cast as Toad unexpectedly backed out of the production.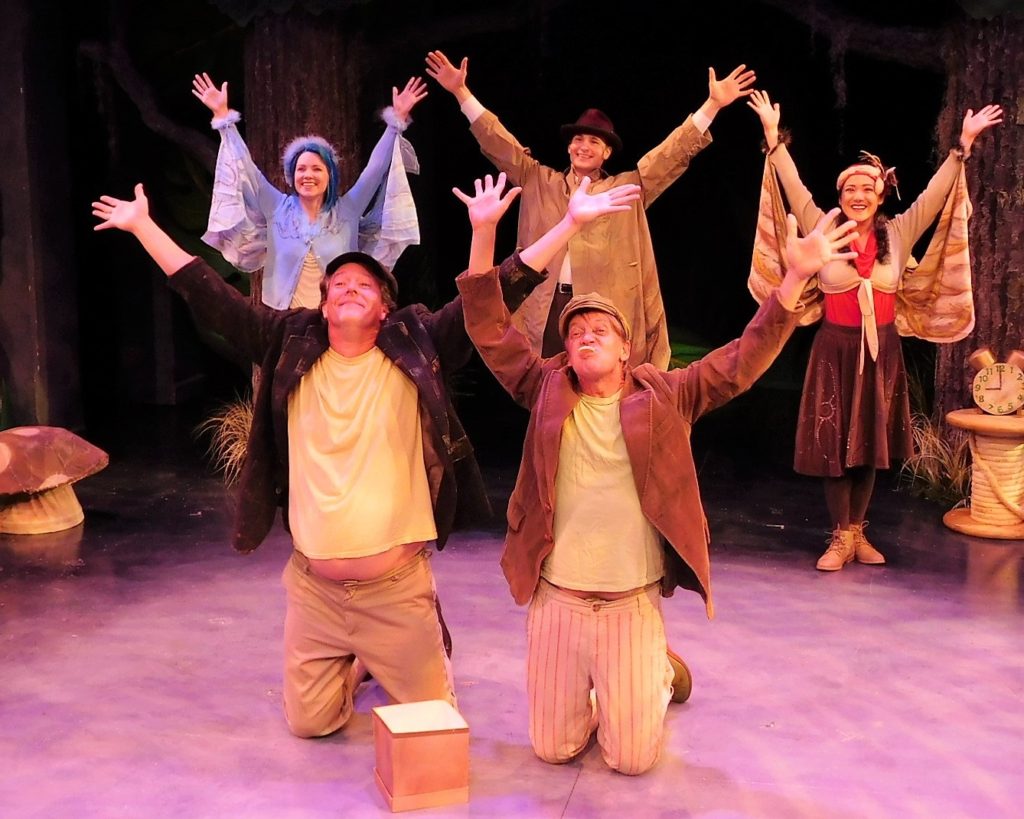 "I've never played Toad, so this is a big thing," Thornton said.
Mercer is also the musical director for A Year with Frog & Toad, while the Hippodrome's Stephanie Lynge provided the choreography.
"This is a great show," said Mercer, whose most recent Hipp performance was in the summer musical Forever Plaid. "There's enough for everybody — 80 or 8 — it really doesn't aim down at all. And that's a really hard thing to find, musical-wise, two acts to fit a season like this."
Although A Year with Frog & Toad does not fit the mold of a standard "holiday show," rest assured that there is a wintry scene toward the end that will satisfy any audience member's craving for Christmas cheer.
"My purpose with this show is to give the audience a transformation of some kind," Thornton said. "Given the times that we're living in and the stress of the holiday season, I think this is something that might give people the energy to keep going and make it to New Year's — give 'em a lift and give 'em a bounce in their step — better, happier and healthier than when they came in."
Helping set that chirpy mood from beginning to end are three birds — Cardinal (Lerew), Bluebird (Marissa Toogood) and Robin (Maya Handa Naff). They arrive in the spring with suitcases in hand and act as comic relief throughout the play.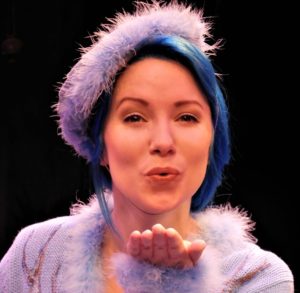 Especially notable is when they take over singing about "Cookies" to maniacal extreme.
Toogood, a member of the Hippodrome Acting Company with Mercer, said she is embracing every moment of A Year with Frog & Toad.
"It's the first time I've ever read a book and lived it, and it's very cool," she said. "I remember 'Cookies' like no other. It's very cool to be able to take something that meant a lot to you at bedtime and make that message even bigger and brighter as an adult."
Naff said that one reason A Year with Frog & Toad makes a good holiday show is because grandparents can bring their grandchildren, and everyone can enjoy themselves.
"It's an inter-generational story," she said. "What is more intimate and what is more celebratory of family than that bedtime reading? If we're able to conjure those memories or different generations can remember those moments that they've had in their own families and then share them all over again in 2017, that's really special."
You can feel the love in the air during A Year with Frog & Toad — and not just because of the chemistry of the characters onstage. Thornton and Mercer got married earlier this year after dating for 21 years, while Toogood tied the knot last month with fellow Hippodrome Acting Company member Logan Wolfe after an eight-year courtship. Mercer performed the ceremony.
And not to be outdone, Naff and Lerew recently announced their engagement.
"We've been together for five years and we also met through a show," Naff said. "This is a very special cast in that way, too. And a show that's all about friendship and family. This cast is a family."
Speaking of families, Lerew said that his parents recently moved back to Gainesville and made it their second home.
"They're also going to come see the show," he said. "My mom gave me these stories and now, in a way, we get to give them back to her, which is beautiful."
— Noel Leroux
---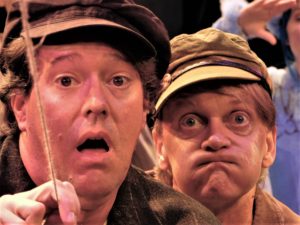 A Year with Frog & Toad
Hippodrome Theatre
25 SE 2nd Place
Gainesville, FL 32601
Box office: 352.375.4477
Seven performances a week through Dec. 17.
To purchase tickets and for further info,
visit the Hipp website.
Follow the The Hippodrome on Facebook.
* Please let us know what you think of the production. Leave a Reply below!