The Acrosstown Repertory Theatre is staging Samuel Beckett's absurd classic beginning this week. According to director Jessica Arnold, it's a play that might make you question your very existence.
---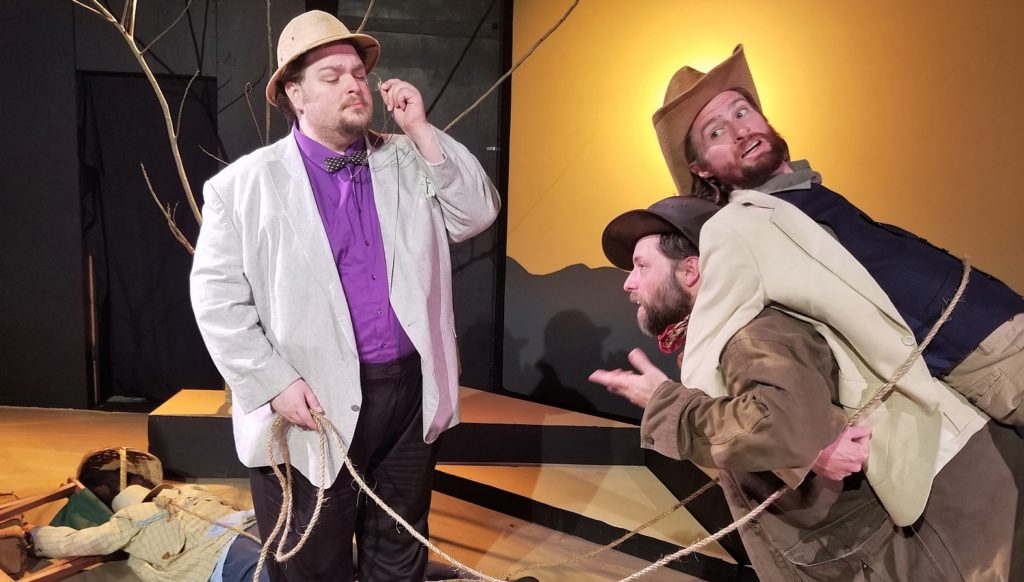 When playwright Samuel Beckett introduced his tragicomedy Waiting for Godot to audiences in Paris in 1953, it created an uproar in the literary world. The play was so different and intriguing to critics that they coined the phrase "Theater of the Absurd" to describe it and similar plays that followed.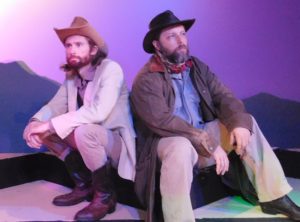 The minimalist play features two eccentric characters, Vladimir and Estragon, who spend the entire performance under a withered tree on a remote path waiting for the arrival of someone named Godot. While patiently waiting for the play's namesake to arrive, the two men engage in lively conversations about everything and nothing. They also encounter three other characters.
Beginning this week, the Acrosstown Repertory Theatre presents its own take on Waiting for Godot starring Adam Lishawa as Vladimir and Dean Carvalho as his long-time friend, Estragon. The play is directed by Jessica Arnold.
Performances begin tonight with a $5 preview at 8. Opening Night is Friday at 8. Tickets are $15 for the general public with discounts available for seniors, students with IDs, veterans and active military. The production continues through Feb. 5 with performances on Friday and Saturday nights at 8 and on Sunday afternoons at 2.
If you want to know what Waiting for Godot is all about, the answer may be in the title, according to the director.
"Waiting for what? Waiting for whom?" Arnold said. "There is no specific answer, as it can be interpreted in many different ways. There may be many answers, yet there may be none. It's an-age old question many are still looking to answer."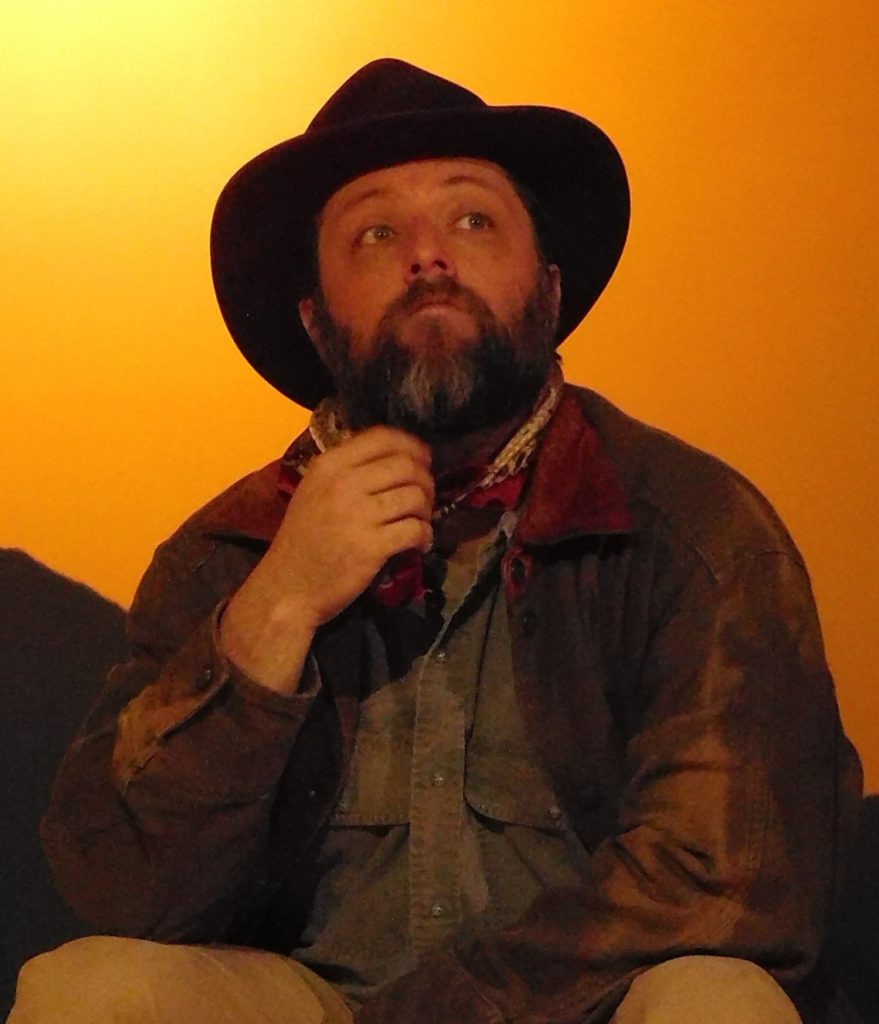 Lishawa agreed, adding that Waiting for Godot is an allegory for life.
"As humans, we find things to give our lives meaning while waiting for the more important things," he said. "To me, Godot is the personification of salvation."
Heavy stuff, but those familiar with Waiting for Godot already know this is not your standard, formulaic play with the happiest of endings.
"It's a classic, but some people are also scared of it," Arnold said. "It's not your typical, happy-go-lucky, linear storytelling type of piece. It makes you think. It makes you question your own existence."
Carvalho said Waiting for Godot can be as deep or as shallow as the person watching it wants the play to be.
"The beauty of the play is that it lends itself to every audience member and actors' interpretation," he said.
The play reunites Carvalho and Lishawa, who played opposite each other in the Acrosstown's Hometown Knights a year ago and more recently in Steve Martin's The Underpants, also directed by Arnold.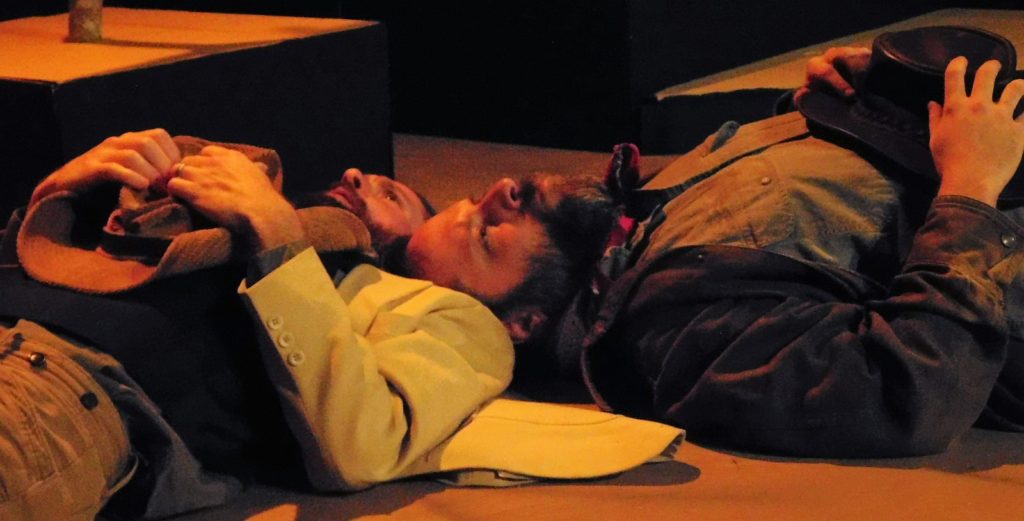 "These two actors have great chemistry, so I knew they would be a perfect fit," the director said. "They trust each other."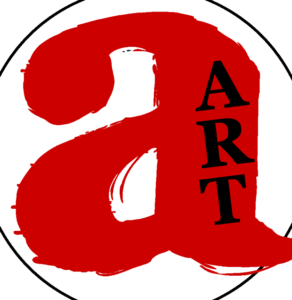 Waiting for Godot also stars Esteban Alvarez as slavemaster Pozzo, M. Reagle as his overburdened slave, Lucky, and Chelsea Hoyt as Boy, who promises Vladimir and Estragon — twice — that their meeting with Godot is imminent.
"Esteban's comedic timing is absolutely brilliant," Arnold said. "He has this wonderful sardonic undertone."
Hoyt is an Acrosstown newcomer, having recently graduated from New College in Sarasota with a degree in chemistry/biology. While at the school, she co-founded the Windmill Theatre Company.
"She brings a sense of gravitas and dignity to the role of Boy," Reagle said.
According to Arnold, Boy is an "ethereal, ghostlike figure" that makes the audience guess whether he is real or a figment of the main characters' imaginations.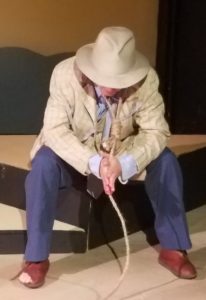 Meanwhile, Reagle's role of Lucky is a physically exhausting one. The actor must trudge across the stage lugging Pozzo's belongings, including a stool, suitcase, picnic basket and coat, all while tethered to his owner by a lengthy rope. The symbolism of Pozzo's earthly possessions — including Lucky himself — cannot be ignored.
"Lucky is the only character who has an absolute reason to be there," Reagle said. "He has a purpose. With everyone else, it's up in the air."
But it is the two main characters, Vladimir and Estragon, who carry most of the burden in Waiting for Godot.
"The best way to distinguish between the two is their pain," Lishawa said. "Vladimir's pain is intellectual. Estragon's is emotional."
Vladimir needs Estragon more than the other way around.
"He is the one who invents games to keep Estragon present because he can't stand being alone," Lishawa said. "He persists in the insistence that they wait for Godot."
Carvalho, as Estragon, agrees with that observation.
"I think Estragon is more of the follower," he said. "I think the journey was Vladimir's idea. I also think that Estragon is a very forgetful man with moments of profound clarity."
So, just what are these two men waiting for? Arnold responded with a more profound question.
"What are you waiting for?"
— Noel Leroux

---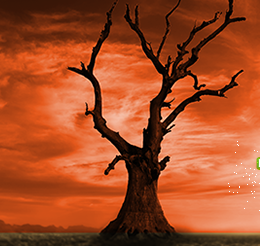 Waiting for Godot
Acrosstown Repertory Theatre
619 S. Main St.
(in the Baird Center)
Gainesville, FL 32601
Performances on Fridays and Saturdays at 8 p.m. and Sundays at 2 p.m. through Feb. 5
For further info, visit the Acrosstown Theatre website.
Follow the Acrosstown Theatre on Facebook.
* If you see the performance, please let us know what you think in the Leave a Reply area below.