The Market Street Pub & Cabaret hosts a show tonight that begins with bartenders serving beer and wine while suspended from the ceiling. The aerial artistry is the brainchild of Corey Souza, owner of S-Connection studio.
---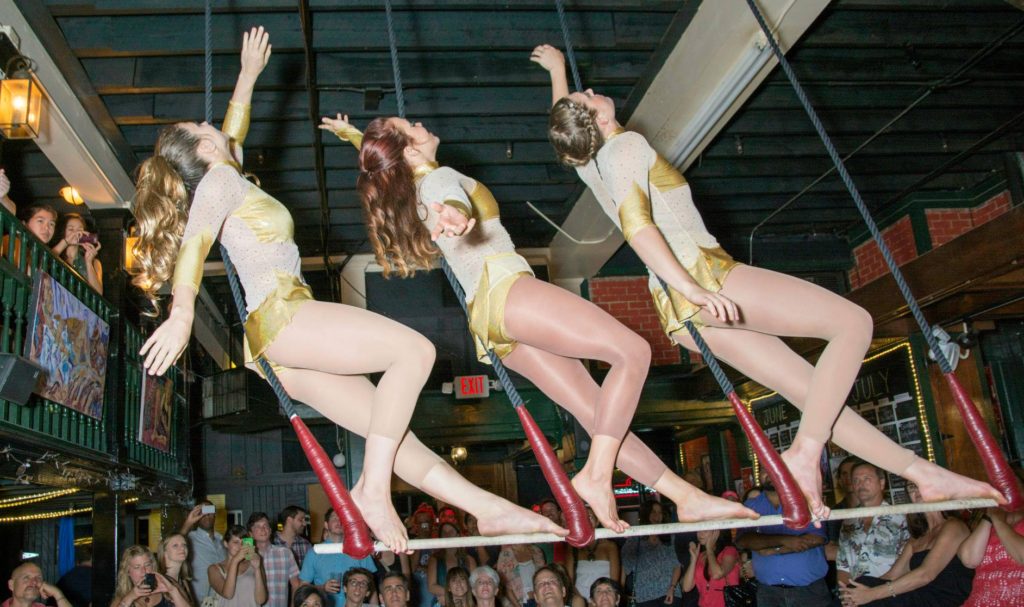 When your parents warned you that nothing good can happen hanging around in bars, they obviously weren't talking about the AscenDance aerial bartenders.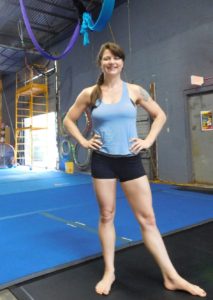 Tonight at Market Street Pub & Cabaret, 112 SW 1st Ave., the Gainesville-based performers will serve beer and wine while suspended from lyra, or aerial hoops. That is only a warmup for the Electro Aerial Show featuring a variety of circus-style acts.
"The aerial bartending is like eye candy that goes on throughout the night," said Corey Souza, owner and artistic director of S-Connection Aerial Arts, the downtown Gainesville studio where the performers train.
The aerial bartending begins at 8 p.m., followed at 9:30 by a choreographed performance that will include aerialists on silks, lyra and poles. Jazzology will perform live music throughout the evening. The show has a $5 cover charge.
"We've had excellent crowds for our previous shows," Souza said. "People are always warm and supportive, and we're very grateful the Gainesville community has been accepting of our work."
Souza will emcee and sing during the event, which will feature eight acrobats on apparatus anchored to rigging on Market Street Pub's 14-foot-high ceilings.
"We prefer being 20 feet up, but we make it work," she said.
Cassie Catania, an S-Connection instructor, was the first to suggest an aerial bartending gig.
"She brought the idea to me," Souza said. "We didn't create it, but we're the first to do it in Gainesville."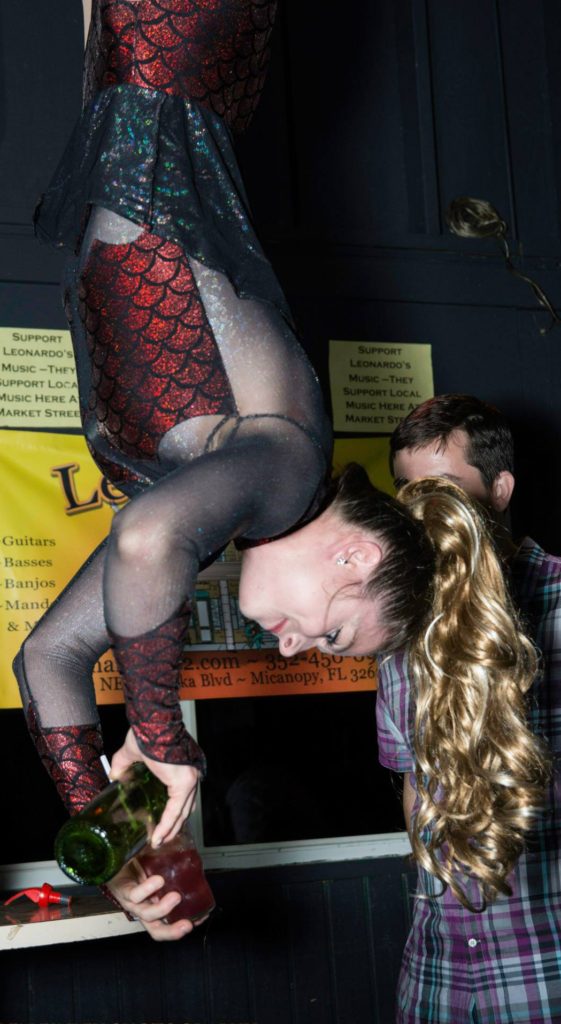 Tonight's aerialists include Catania, Griffin Wulf, Monica Velez, Madelyn Hyder, Jennifer Palooza, Tatyana Kimble, Kelly Ulmer and Becca Burton.
Souza, 32, describes the Electro Aerial Show as "contemporary Vaudeville," a form of sideshow that speaks to the classic art forms of trapeze and acrobatics. The performance also reflects the types of classes Souza and her staff offer at her S-Connection studio.
Located in a warehouse complex at 250 SE 10th Ave., below Depot Park, the S-Connection circus school provides instruction in silks, trapeze, partner balancing, hula hooping, pole, aerial conditioning, aerial yoga, ballet, hip hop, West African dance, Brazilian samba and more.
Students range in age from 7 years old to their 60s. According to Souza, about 370 new faces have signed up for classes in 2016, a testament to the increasing popularity of the various performing arts forms.
"We cater to individuals who want to get fit but might be bored with traditional exercises," she said. "We also offer professional training for people who want to pursue careers in the art."
S-Connection was formed in 2007 but didn't move into its current location until January 2015.
Souza was born in North Carolina as Corey Cottrell but her family came to Gainesville when she was youngster. She dual-enrolled at Santa Fe College while attending Gainesville High School. Upon graduation, she attended NYU, but the decision to go to the Big Apple soon came back to bite her.
"I was only 17 and just a country girl from Gainesville," she said. "New York scared the [crap] out of me."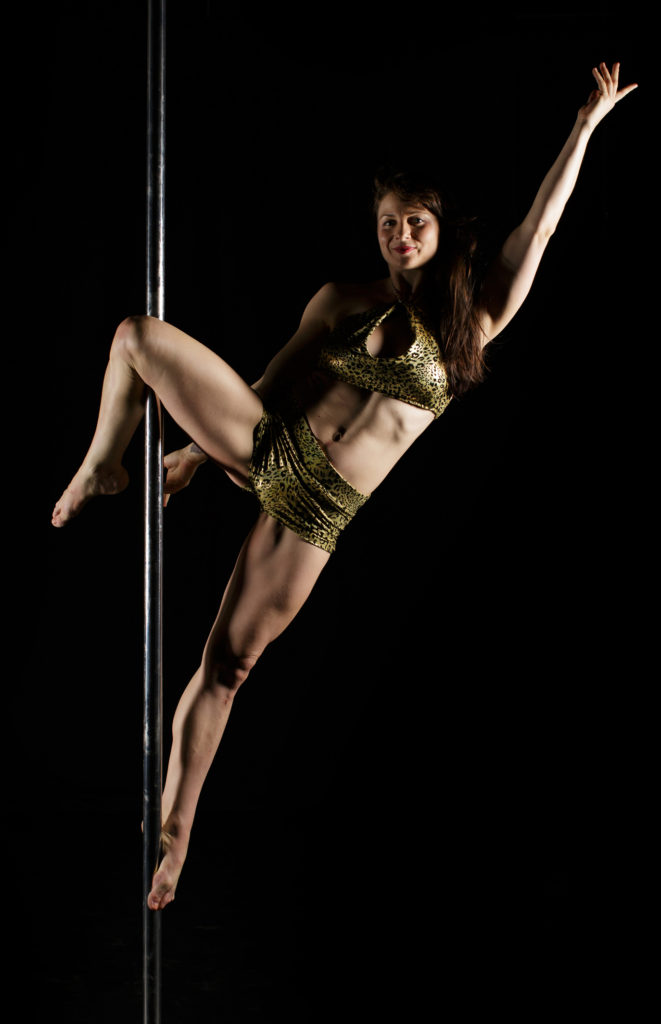 She returned to Gainesville and finished her AA at Santa Fe. About that time, the dance bug hit her.
"I had no idea what I wanted to do with my life and realized that dancing was the only thing that made me happy," Souza said.
She studied modern dance at Mills College, an all-female liberal arts school in Oakland, California. Then Souza journeyed to Brazil to pursue a master's degree in Performance Studies at Federal University of Bahia in Salvador. While going to school, she also trained in circus art at Circo Picolino.
During her time in Brazil, Souza met her future husband, Victor, a musician. The newlyweds moved to the U.S. in 2008 and ended up back in California.
Souza performed as a ground acrobat for the Fern Street Circus and as an aerialist with Aerial Revolution, both based in San Diego. In 2010, the couple moved to Gainesville so that she could begin work on her Ph.D in Anthropology at UF.
However, her research took her back to Brazil to study and train in samba school. She observed and then wrote about the political nature of popular culture through the medium of dance.
Today, Dr. Corey Souza, Ph.D, teaches samba at S-Connection in addition to all the aerials—trapeze, lyra, silks and pole.

"I feel very blessed to do what I'm doing and I'm so grateful to all the people who make this school happen," she said. "I'm a firm believer in visualization to manifest your dreams. Each time I achieve one goal, another one pops up."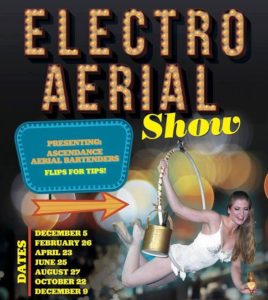 Meanwhile, Victor Souza has made a name for himself in Gainesville as the band leader and lead vocalist for Maca Reggae Samba. Each fall, he and other band members lead a two-week cultural exchange tour to Bahia, Brazil, for musicians, dancers and others interested in the observing and performing. This year's tour dates are Nov. 2-15.
Tonight's Electro Aerial Show will be the fifth performed at Market Street Pub since last year. There will also be performances on Aug. 27, Oct. 22 and Dec. 9. The AscenDance aerial team has also performed during burlesque shows and other events at the nightclub.
Tony Grezlik, co-owner of Market Street Pub & Cabaret, said the aerial bartending and aerial show make for good entertainment.
"It is like our slogan says, 'We offer the most unique entertainment in Gainesville,'" he said. "Aerial bartending is certainly one of the most unique forms of entertainment."
As a girl, did Souza ever dream about running away to the circus?
"Yes," she said. "But it's easier to just build one!"
— Noel Leroux
---
For further info, visit the S-Connection website.