After almost four decades, Nava Ottenberg's independent downtown store in Union Street Station is closing at the end of October — but not before one final sale.
---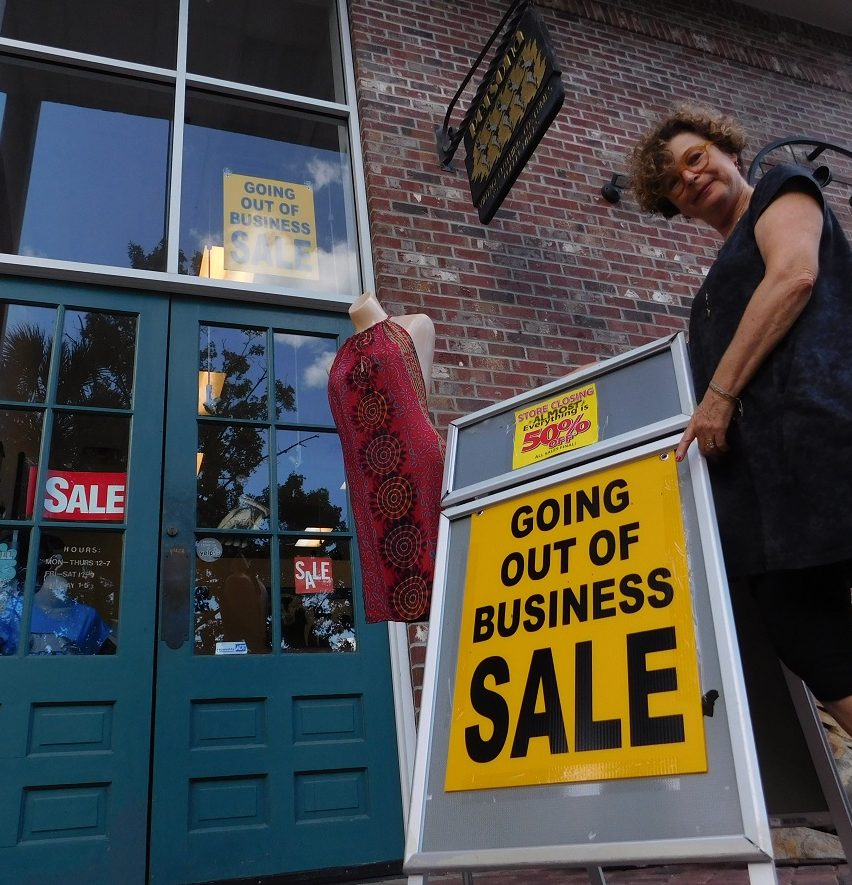 The signs went up earlier this week along with the Facebook posts. After 38 years in Gainesville, Persona Vintage Clothing downtown is going out of business.
Owner Nava Ottenberg said her vintage clothing boutique, costume shop and art gallery at 201 SE 2nd Place, in Union Street Station, will close its doors on Oct. 31. And that's final!
"I've been wanting to retire and devote my time for my art and jewelry, but I found myself always working at the shop, so I decided to just make the switch," Ottenberg said. "I'm on to greater things and I'm very humbled to be able to walk away and feel good about it."
For the next six weeks, Ottenberg intends to sell every last item in her store, starting at 50 percent off, with the exception of clothing on consignment or from independent designers.
The discounts include an extensive inventory of costumes for every occasion. Persona was known for renting a wide variety of theatrical costumes, but now those costumes will be sold — and just in time for Halloween.
"We have disco '70s, gangsters and flappers, top coats from the 1800s, top hats, historical, pirates, corsets, animals, storybook characters, superheroes, nationalities, kilts — just about any costume you can imagine and accessories and head pieces and hats — everything!" Ottenberg said.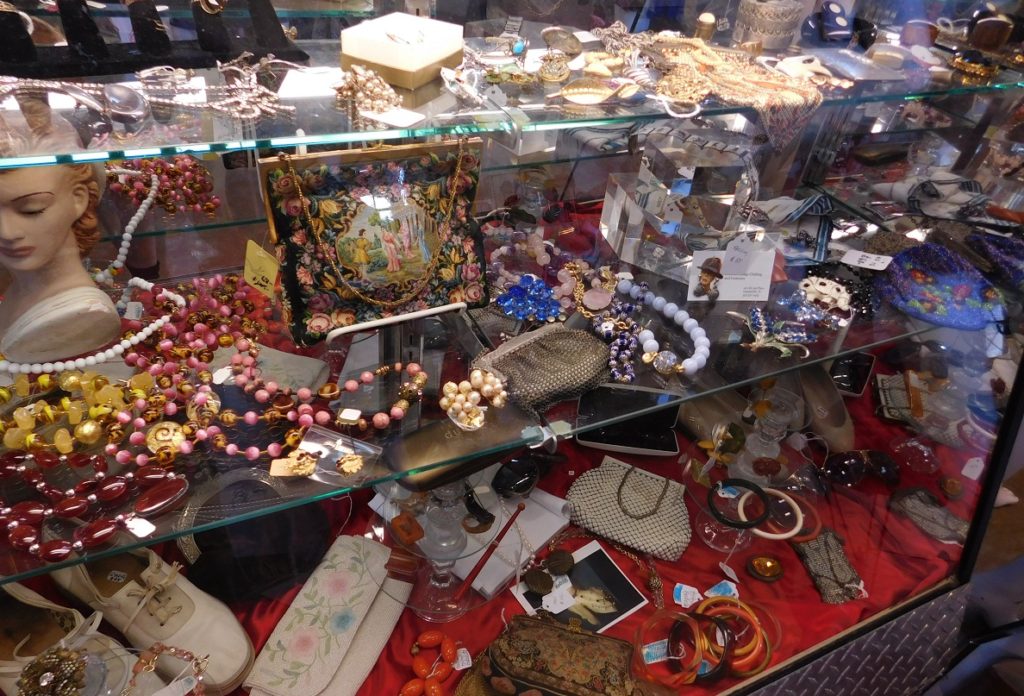 The store also sells clothing and jewelry designed by Ottenberg and many others. There's also a collection of vintage record albums, toys and other memorabilia.
Persona Vintage Clothing is a browser's paradise, but now is also the time to buy, she said. Even the store fixtures are being sold.
"It's been very hard to be a small business in this town, but I stuck it out," Ottenberg said. "I've been through something like three market crashes, two or three recessions, everything. We've been through all the difficult times and good times. Seen it all."
Persona opened in 1980 in a storefront on West University Avenue, a few blocks from the UF campus.
"I loved vintage clothing and I shopped vintage," she said. "A friend asked me if I wanted to be a partner in her shop and I said 'Sure, why not?'"
In 1990, Persona relocated to a space at the Sun Center in downtown Gainesville but eventually moved back to University Avenue for a few years. Ottenberg opened the Union Street Station store in 2006 and has outlasted almost all other original tenants.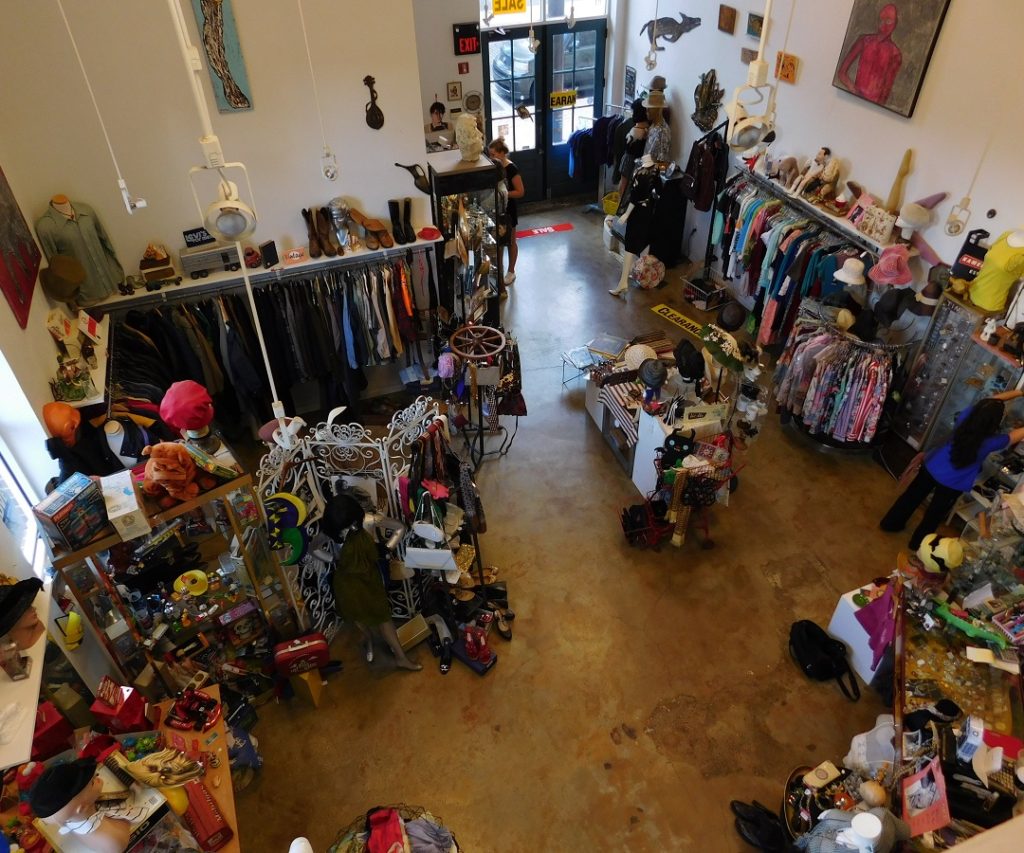 Why the success?
"I think I've always diversified," Ottenberg said. "When vintage changed, I started making my own line of clothing named 'Sleepwalk.' I also worked with independent artists. I have done the costume rentals, which always always sustained us. We provided a service for people who didn't want to do cheap catalog costumes. Remember, we were here before online shopping was a thing."
When online shopping became ubiquitous, Persona competed by being unique, local and independent.
"I brought in independent artists and made things myself. That's how we always stood out," she said. "I've always supported artists, and many artists have made some money through Persona."
Several years ago, Ottenberg started the Downtown Gainesville Public Art Initiative together with Eric Bushnell and Mary Rockwood Lane. Today there are 23 public sculptures in the city block around Union Street Station and the adjacent Sun Center.
For example, Ted Crom's "Luna" is a massive man-in-the moon sculpture located near the entrance to Liquid Ginger. In front of Persona is "Stag" by famed Peruvian artist Victor Delfin and on loan from Gainesville resident Euphrosyne Parker in memory of her late husband, noted architect Alfred Browning Parker.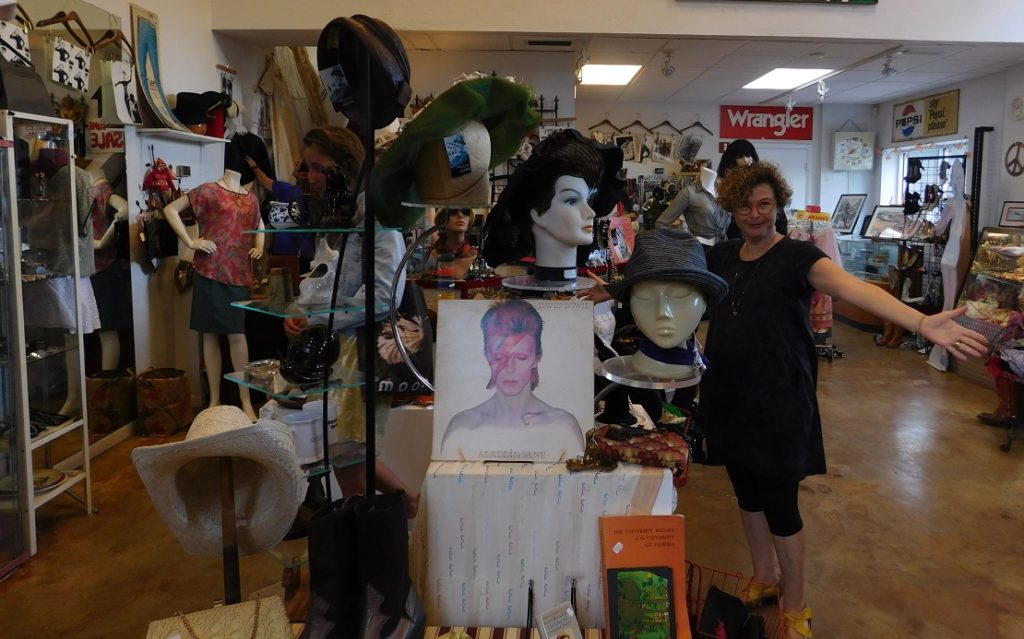 "I did it because I wanted to do it," Ottenberg said about the public art project. "I spent three years doing it and didn't get any personal benefits from it except satisfaction. I did it, and now I don't want to do it anymore."
Ottenberg and her husband, jazz musician and teacher David Ottenberg, live in the nearby Duckpond neighborhood so she expects to spend plenty of time downtown — just not behind the counter at Persona.
"I'm going to support all the small businesses and wonderful restaurants downtown," she said. "I love downtown. I'm vested here. My active role is to support the businesses that are here. I'm just not going to be the salesgirl at the shop anymore."
Ottenberg has every intention of living in the moment, not crossing off items on a bucket list.
"I don't like the term 'bucket list.' I like to live now," she said. "I do the things I love, and the things I love are painting, traveling, spending time with friends and being true to myself. I make jewelry, I make clothing, I paint, I do art shows, I teach art, I teach kids and adults, and I'll continue do this absolutely because that's what I want to do."
In recent years, Ottenberg has spent extended vacations in Rome and Le Marche, on Italy's eastern coast. She has painted numerous landscapes from her travels, including South America, France, Spain, Egypt and her native Israel.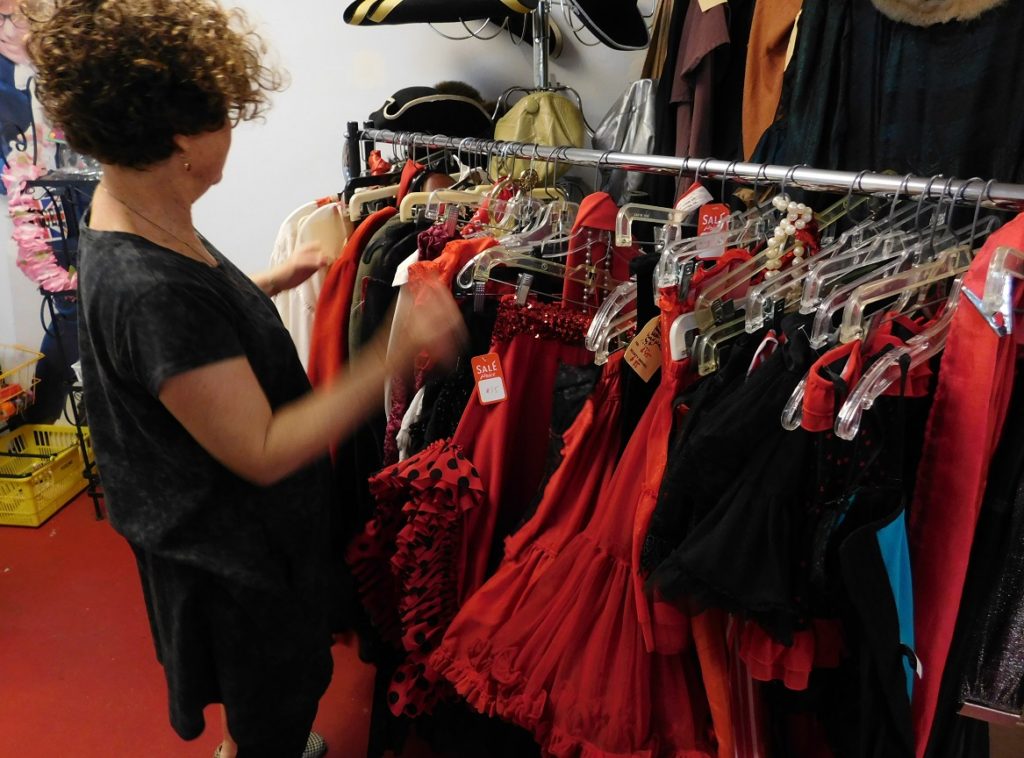 Before Persona Vintage Clothing closes its doors, Ottenberg wants to put out a call for Gainesville residents to support all local businesses, especially in a time when big-box stores and online shopping have become the norm.
"Everyone thinks Gainesville's a real easy, breezy place to have an independent business, but it isn't," she said. "The people who own small businesses really work hard, and I encourage everyone to go and support them. If you don't support a business, they're going to go out of business."
And although Ottenberg is going out of business on her own terms, others are not as fortunate.
"In big cities it's easier," she said. "You go to your local coffee shop every morning or you get your books at your local bookstore, or you go to your local record shop or you shop in the boutique that you love, and you go often and you spend a little bit of money. And just that little bit makes them sustain.
"But if you shop automatically at Amazon and you click your finger on the little thing and you hope that everything will come to you and you'll be happy with it, then when you do want the [personal shopping] experience, you're not going to have it. …. It's your responsibility. If you want it around, you've got to make it happen, you know?"
Persona Vintage Clothing is open Mondays through Saturdays from noon-7 p.m. and Sundays from 1-5 p.m.
— Noel Leroux
---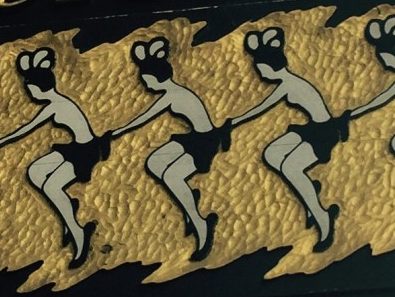 Persona Vintage Clothing
201 SE 2nd Place
Gainesville. FL 32601
Phone: 352.372.0455
Visit Persona Vintage Clothing on Facebook.