The Acrosstown Repertory Theatre is performing the provocative play based on the deadly shootings at Columbine High School almost two decades ago. The production also delivers a strong message about how teenagers form their identities.
---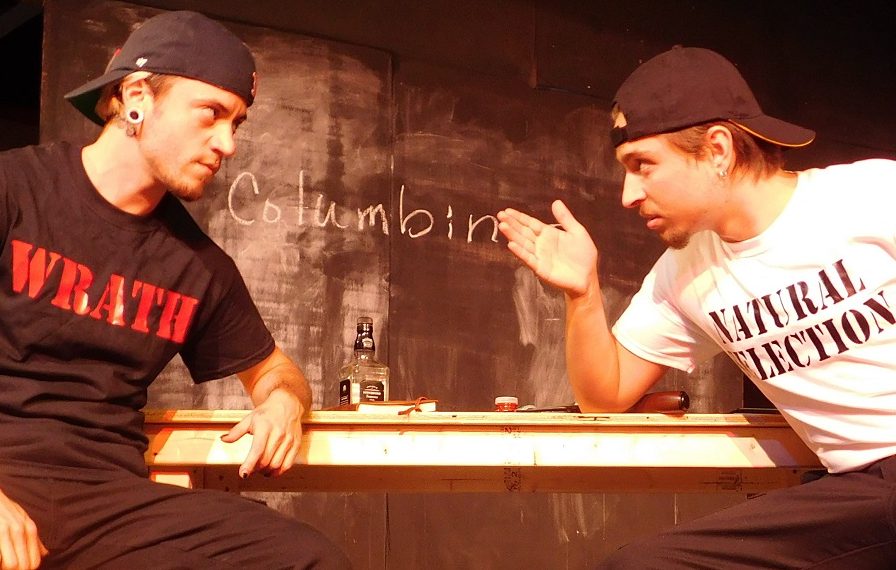 The 1999 Columbine High School massacre, in which two suicidal teens killed 12 students and a teacher, hit way too close to home for Susan Christophy and her family.
Although she had moved to Florida from Colorado in 1995, the site of the mass shooting outside Denver was only a few blocks from her old neighborhood.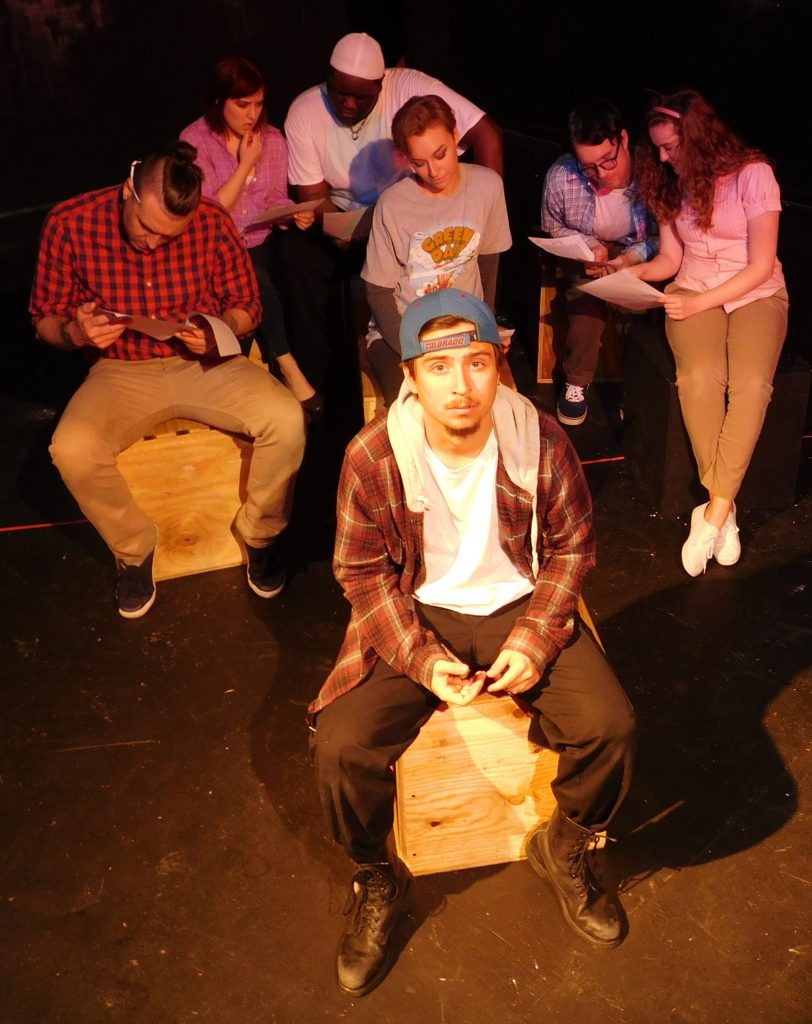 "I lived down the road from that school for five years," she said. "One of my best friend's sister was there that day and was one of the first to escape."
In addition, the place where Christophy's father worked that fateful day was turned into a SWAT staging area. "He watched the whole thing unfold," she said.
"Columbine was really, really strong for us."
It's no wonder Christophy wants to do her part so that future school tragedies are avoided. She is directing the play columbinus at the Acrosstown Repertory Theatre, 619 S. Main St. The show, which has a $5 preview tonight at 8 leading up to Friday's Opening Night, continues Fridays and Saturdays at 8 and Sundays at 2 through April 23.
Written by Stephen Karam and P.J. Paparelli, the play's second act is based on the events surrounding the April 20, 1999, shooting at Columbine. The audience hears an excerpt from the real-life 911 audiotape that begins "I'm a teacher from Columbine High School and there is a student here with a gun. …"
Homicidal teens Dylan Klebold (Aleksandr Wilde) and Eric Harris (Alex Christophy) wear T-shirts that read "WRATH" and "Natural Selection" before donning their black trench coats. During one prolonged and chilling scene, they pound their palms against a chalkboard-like backdrop to replicate each gunshot fired during the killing spree.
One can only imagine the terror that took place that spring day in 1999.
"It's an eye-opener, but the play really isn't about the disturbance," said Dan Christophy, the production's technical director and husband of the director. "It's more about how a teenager forms his or her identity and how easy it is for loving and caring parents to not know what's happening."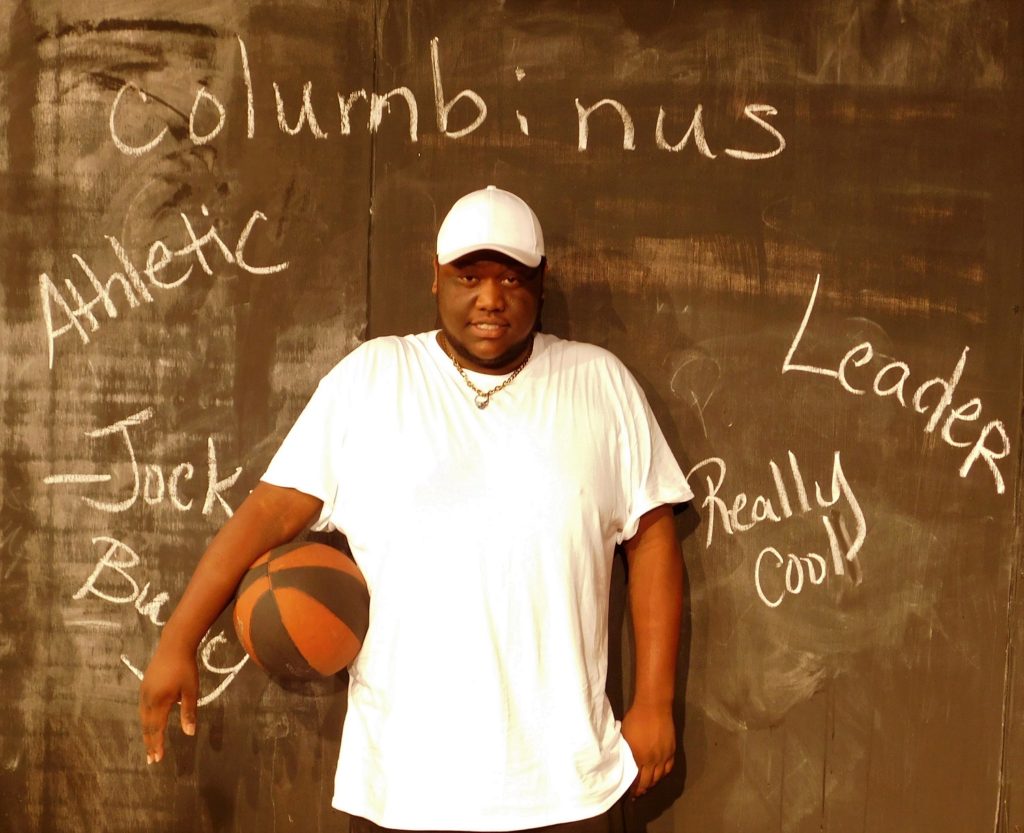 The play opens with the "Morning Ritual," an abstract scene in which the play's eight main characters, clad only in underwear, awaken to form their identities. Each character opens a large wooden box from which he or she gets dressed in the archetypes of Jock, Prep, AP (Advance Placement), Faith, Perfect, Rebel, Freak and Loner. The latter two eventually become the outcasts that are Klebold and Harris.
Susan Christophy said the boxes are simple but powerful symbols.
"We force people into these boxes as identity, and when they can't find that identity, when they don't fit, who do they identify with? They kind of have this dystopian attitude that eventually, if it's not driven in the right way — artistic or whatever — it goes into the opposite direction of anger."
While the first act is an examination of bullying and social pressures in high school largely devoid of gun violence, it literally sets the stage for the second act in which all innocence is lost.
Christophy first directed the play in 2008 when she was a drama teacher at Gainesville High School. The GHS production was among the first in the nation, thanks to the support she received from then-principal Wiley Dixon.
"He was amazing," she said. "He was very brave because I told him I wouldn't change a word in the script. I told him the students would have to start in underwear onstage. I said that it's obviously pretty heavy themes. He said 'Okay, let me read it.' He came back on Monday and he said 'You think this is important?' I said 'I think this might be one of the most important pieces of work that I have ever done and that these students will ever see.' And he said 'Let's do it, but let's make sure the parents are onboard.' They were so onboard."
Four of Christophy's students in that 2008 production of columbinus have recently commented on Facebook. "Congratulations. We wish you guys the best."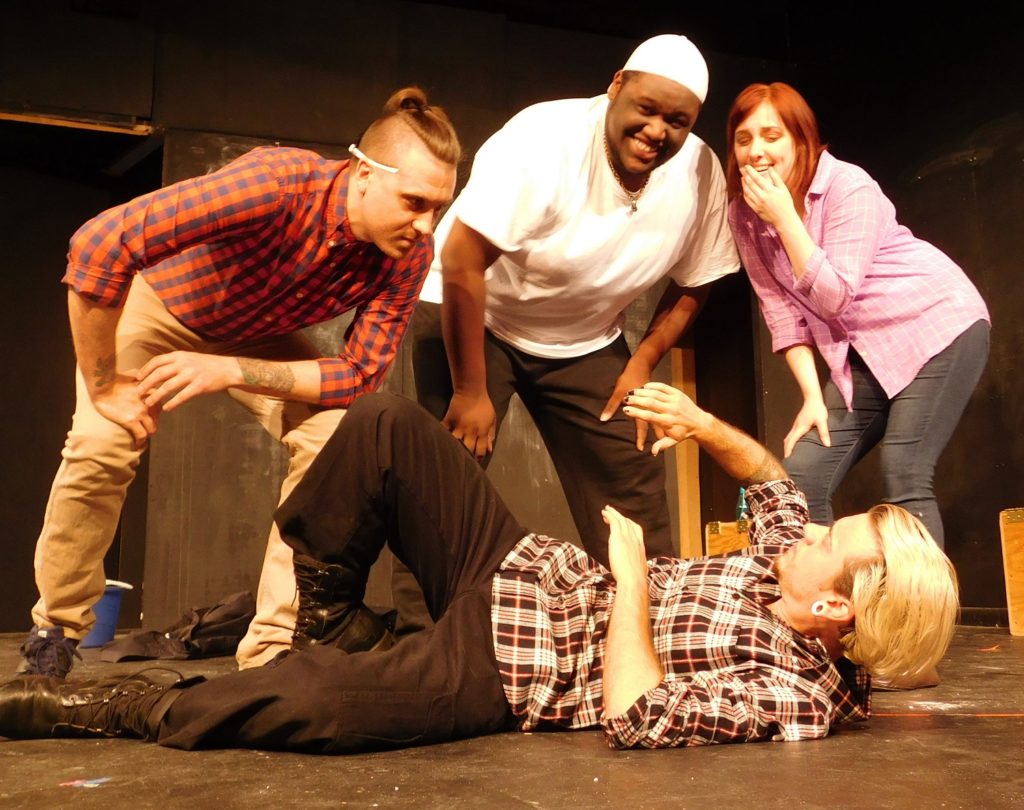 "That's because [columbinbus] resonated for their lives," she said. "It can be so life-changing in the fact that the play really asks you to be empathetic. It asks you to look at your everyday life and say 'Are we constantly judging? Are we constantly pushing into boxes? Are we constantly making these decisions for other people?' This play asks you not do do that anymore or at least be aware of it."
Dan Christophy, who also currently has a role in How to Succeed in Business Without Really Trying at the Gainesville Community Playhouse, said that columbinus has some powerful messages about hate.
"Ironically, the people who won't see it or are offended by it are the people who need to see it," he said.
The Christophy's son, Alex, said that his role as Freak (and Eric) is not a stretch.
"Unfortunately, I actually relate to him a little bit more than I ever care to admit," Alex said. "It's mostly being able to feel his loneliness. He feels like a freak. I grew up feeling like a freak, personally, because I've done theater and so I was always bullied and made fun of. That mindset was a little bit easier to get into."
Turning into a cold-blooded killer, though, is another story for the 19-year-old Santa Fe College sophomore.
"It's hard for me to pull myself out of that when we're done with rehearsals, to get out of that darkness that warps his mind," he said. "It's incredibly difficult. And some nights I don't. Sometimes I just have to go home and go to bed."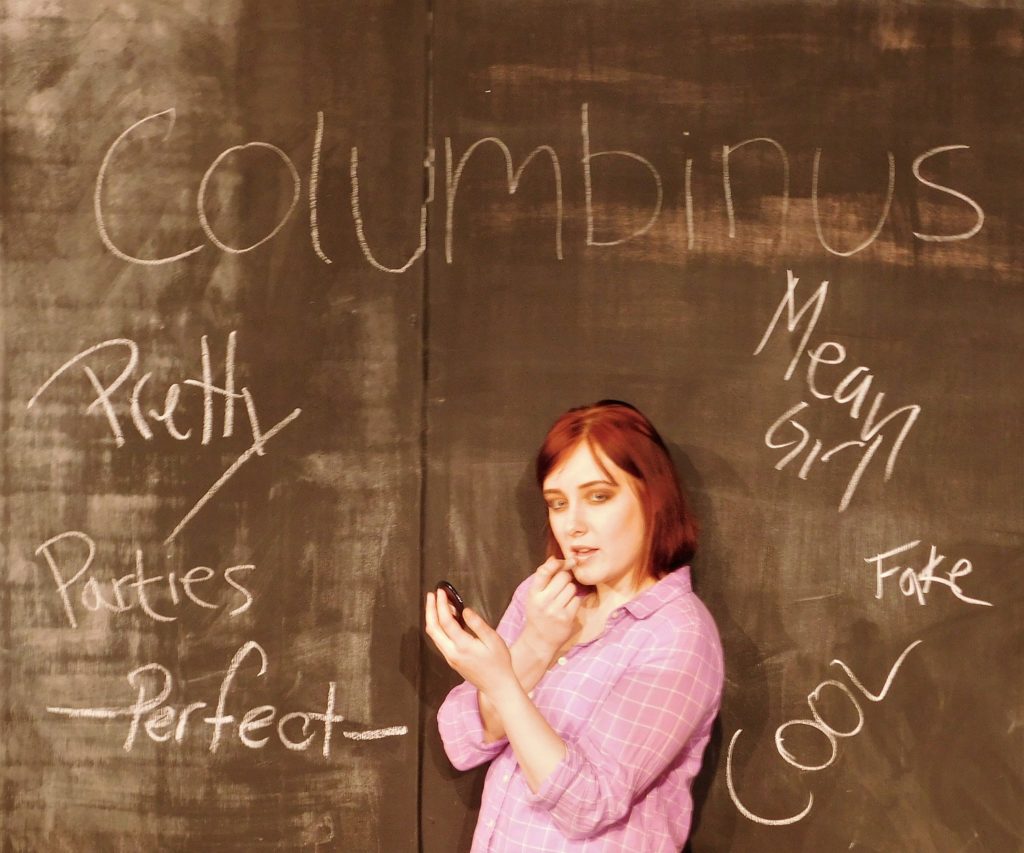 Emma Grimm, who last starred in the Acrosstown's These Shining Lives, plays the character of Perfect.
"Perfect is your typical cheerleader — that bitch that you love to hate," Grimm said. "There is a very important story behind why she does what she does and it's because she does not get enough love at home. She does not have a role model in her life. She strives to be perfect so that everybody will love her. She has her demons, which is true for every character in the show."
Grimm added that columbinus contains a lot of information, which is often presented in a rapid-fire way.
"It's up to the audience to pick up what they want to hear and what they don't want to hear," she said. "We sort of lay it all out there for you. It does a wonderful job of not glorifying the events. It just helps you understand why it happened."
The play also stars Izaiah Moe (Jock), Cameron Varvel (Faith), Cameron Pfahler (AP), Lizzy Lance (Rebel) and Bryan Reilly (Prep).
Susan Christophy said that there will be a talkback session with the audience and cast following every performance.
"You can't just throw this out there and not give people time to help process it," she said. "There are so many questions posed."
She said that one of her all-time favorite moments came after a performance of columbinus at GHS.
"A dad stood up at a talkback and said 'You know…' and he immediately started to ball," she said. "He said, 'You know, I went through these same issues 25 years ago. Why can't we change? Why can't we, as a people, look at one another and accept each other for who we are?' He wanted to say so much more, but he couldn't because he was sobbing. At that moment, you could hear the whole audience go 'Yeah!'"
— Noel Leroux
---
at the Acrosstown Repertory Theatre
619 S. Main St. (in the Historic Baird Hardware Center)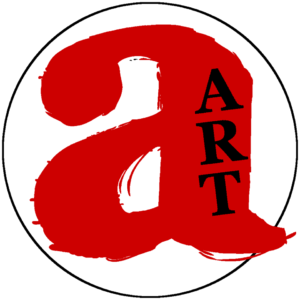 Performances: Fridays and Saturdays at 8 p.m., Sundays at 2 p.m. through April 23 (special anniversary performance Thursday, April 20)
Tickets: $15 general admission, $13 seniors, students, veterans & active military