During a two-day sale this weekend, the Hippodrome is giving the public a rare opportunity to purchase clothing items used in various mainstage productions over the years.
---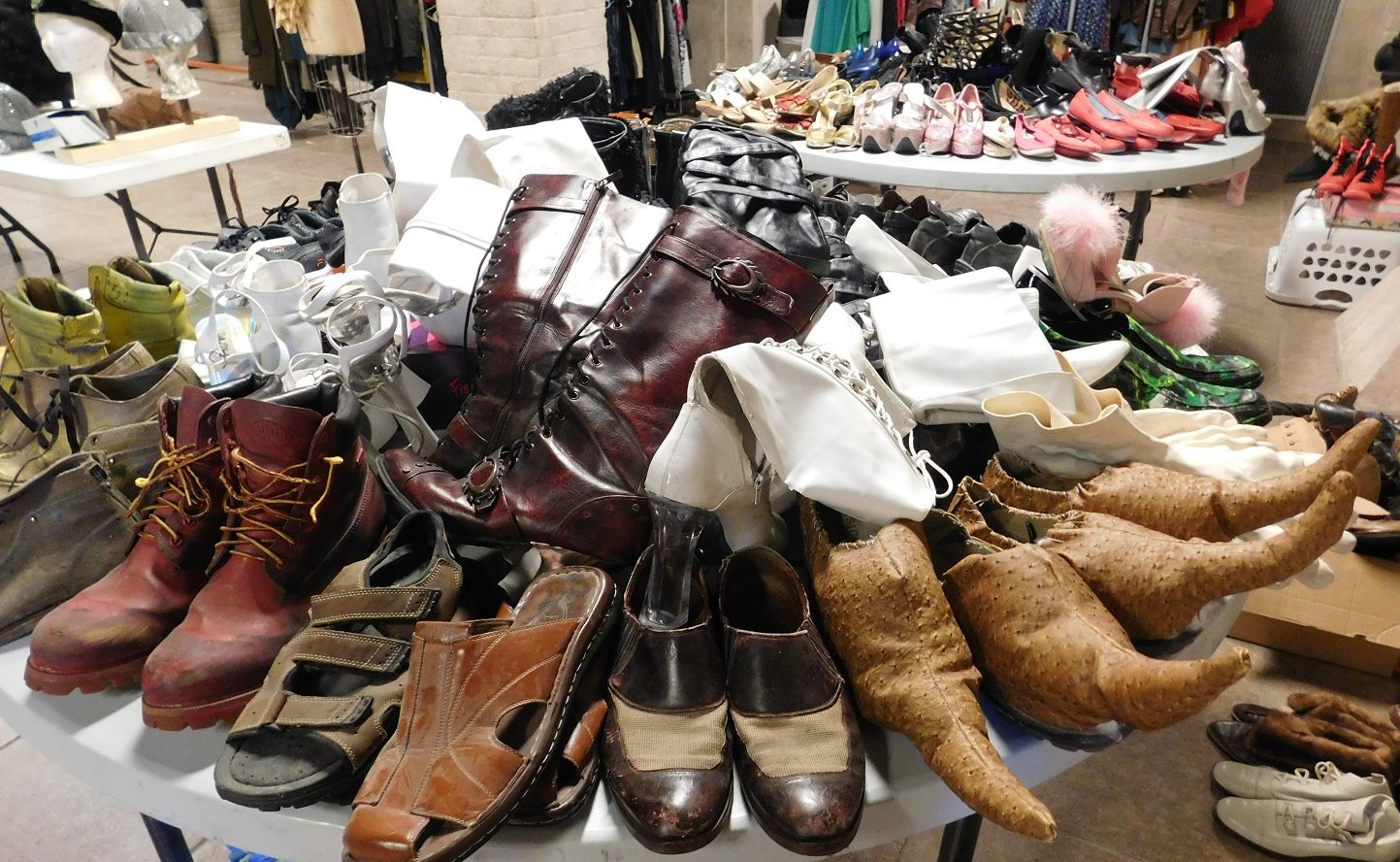 On Thursday afternoon, the basement of the Hippodrome Theatre resembled a cross between a thrift shop and a movie studio's wardrobe department.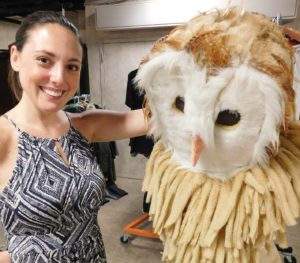 Everything from furs and wedding gowns to men's jackets and military uniforms lined several clothing racks. Nearby, dozens of pairs of shoes, headpieces and masks were arranged on tables. Almost all the items were worn in performances on the Hippodrome mainstage. Each told a unique story.
For example, a mermaid outfit from last season's production of Peter and the Starcatcher is available for purchase.
"That's my favorite costume of all!" said Ansley Pentz, an intern with the Hipp's Public Programs department.
For the first time since 2010, Gainesville's only professional theater company has cleaned out its closet. This weekend, the Hipp Costume Sale Extravaganza will offer shoppers the opportunity to buy the theater's historic wardrobe inventory, including handmade accessories.
The Hipp event will feature pieces fit for every budget and style. Items start at $10. Others are in the hundreds of dollars.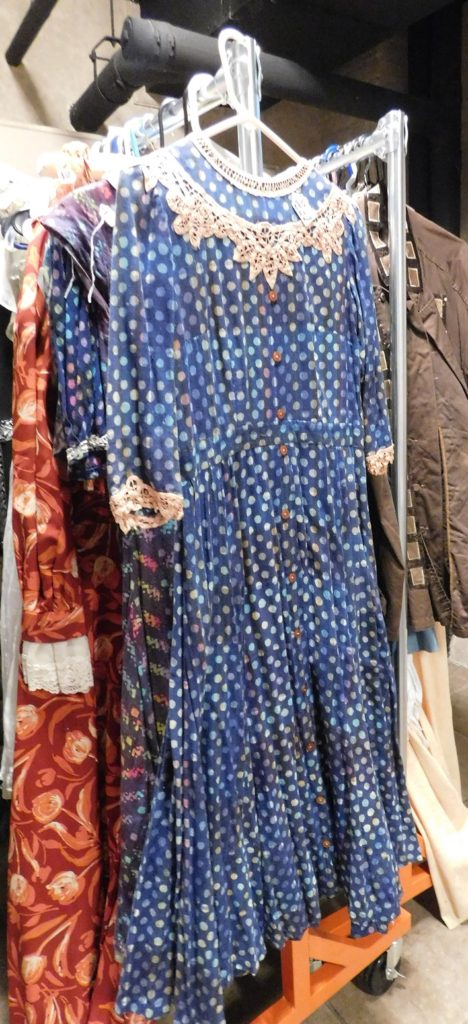 Doors will open on Saturday at 9 a.m. and close at 4 p.m. Remaining items will be sold on Sunday from noon to 4 p.m. The Hipp is encouraging shoppers to save trees by bringing their own shopping bags. (Hippodrome canvas tote bags will also be available for sale.)
With eight productions each year, Jessica Nilacala Kreitzer, the Hippodrome's costume shop supervisor, said there are an abundance of costumes.
"There's truly something for everyone, whether you're looking for a spooky Halloween outfit, a vintage blouse, a wild festival costume or a beautiful mask to add to your collection," she said.
A large part of the Hipp's sale will include a collection of one-of-a-kind, easily wearable vintage items, ranging from the perfect party dress to a pair of work-appropriate trousers.
But the sale will also feature wildcard pieces, such as donated mink coats, fun capes and a giant winged insect costume. These specialty items have been accumulating over the past 40 years of productions.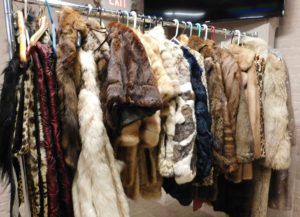 "Our stock room is full of elaborate headpieces decorated in flowers and Christmas lights, vintage lingerie, funky stilettos, beautiful wedding dresses and ballgowns — just so many interesting items that we don't have space for any more," Kreitzer said.
Many of these items are rare, she explained, because they were designed and handcrafted by Marilyn A. Wall, one of the six Hippodrome co-founders and the theater's longtime resident costume designer.
Wall, who has won two regional Emmys for her costuming, worked at the Hipp for more than 40 years before recently retiring.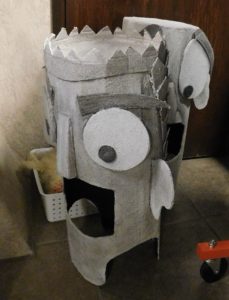 "A lot of the costumes in the closet is her blood, sweat and tears," Kreitzer said. "She always combined the unexpected. Nobody but Marilyn could have designed many of the pieces we're selling. They're totally her."
Proceeds from the sale will help the Hippodrome continue to serve North Central Florida with mainstage and cinema programming, charitable events, reduced-price tickets and student-focused camp scholarships and education programs.
"We're not just offering a great selection of outfits and accessories," said Stacie Danahy, the Hippodrome's director of public programs.  "We're using this event to continue working closely with our local community and put money back in the Gainesville area. We want to invite people who may have never been to the Hipp to experience our theater and see what we have to offer."
---