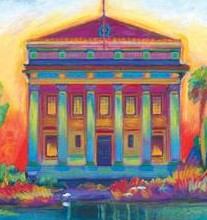 Linda Piper has seen the Downtown Festival & Art Show grow by leaps and bounds in her 22 years as events coordinator. This year's 34th annual festival will be her last before retirement.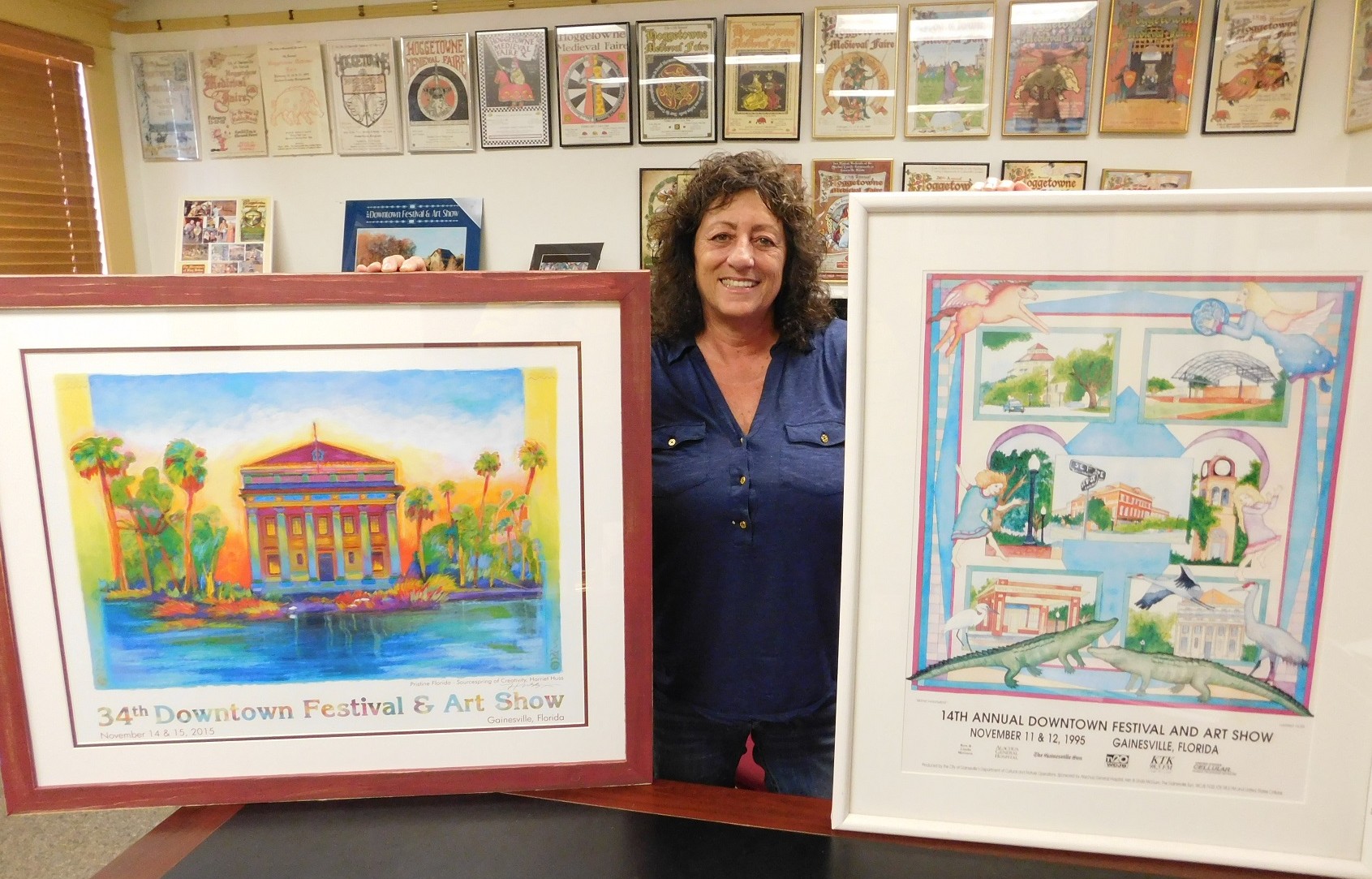 ---
In her spacious second-floor office at the Historic Thomas Center, Linda Piper is surrounded by proud mementos of her two babies. We're not referring to Piper's natural children, although photos of her beloved daughters, Nicole and Rachel, adorn her desk.
No, in this case, Piper's "babies" are the two Gainesville events—the Downtown Festival & Art Show and the Hoggetown Medieval Faire— she has nurtured for more than two decades as events coordinator for the City of Gainesville's Cultural Affairs Division.
Those two events alone annually draw upward of 150,000 people to Gainesville and have helped put the city on the map as a cultural destination.
"Under her guidance, the events have grown enormously and have become two of the city's most important cultural initiatives," said Russell Etling, the city's cultural affairs manager.
Bill Hutchinson, the city's entertainment coordinator, also has high praise for his longtime co-worker.
"Linda is the most brilliant producer I've ever worked with," he said. "This is not just a job to her, this is a calling."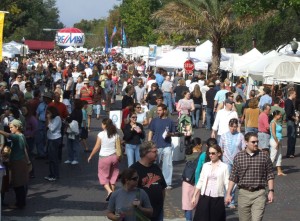 But now Piper is getting ready to pass the proverbial baton to someone else. She is retiring from her position at the end of next June, one week after turning 60.
"I have given 30 years to the city," she said. "Now I am looking forward to the next chapter in my life."
So, this week's 34th Downtown Festival & Art Show on Saturday and Sunday will be Piper's final one as events coordinator, a position she has treasured for 22 years.
"I have absolutely loved my job," she said. "I feel very fortunate. In my 22 years, I have dealt with only a few nasty people, but I have gained thousands of new friends."
This year's fall art show will feature 230 artists, including about 70 from Alachua County, on downtown streets stretching four blocks and side streets between City Hall and the Hippodrome State Theatre. The event will take place from 10 a.m. to 5 p.m. each day and include live music and dance performances on four stages and a number of food vendors.
Under Piper's leadership, the fall arts show has ranked among the top festivals in the nation and has steadily climbed in the rankings. In Florida, only fine arts shows in Winter Park and Naples rank higher than Gainesville's based on artists' sales. Many people credit that to Piper's ability to successfully market the event throughout Florida and Georgia.
"All the artists rave about Linda," said Harriet Huss, a Melrose-based painter. "She's really friendly and an easy-to-access person. She's made it an amazing show."
Huss, meanwhile, holds a special place in Piper's heart. Her drawings of downtown landmarks graced the official poster for the Downtown Festival & Art Show the year Piper took over. Fast forward two decades, and Huss's colorful painting of the Hippodrome State Theatre is the official poster art for the 2015 show.
"It was a huge honor to be asked to do it again on her retirement year," Huss said.
Piper works four 10-hour days a week, typically arriving at her office at 5 a.m.
"I chose the schedule because I'm a morning person," she said.
She's also guaranteed a few distraction-free hours of work before the rest of the world has its first cup of coffee.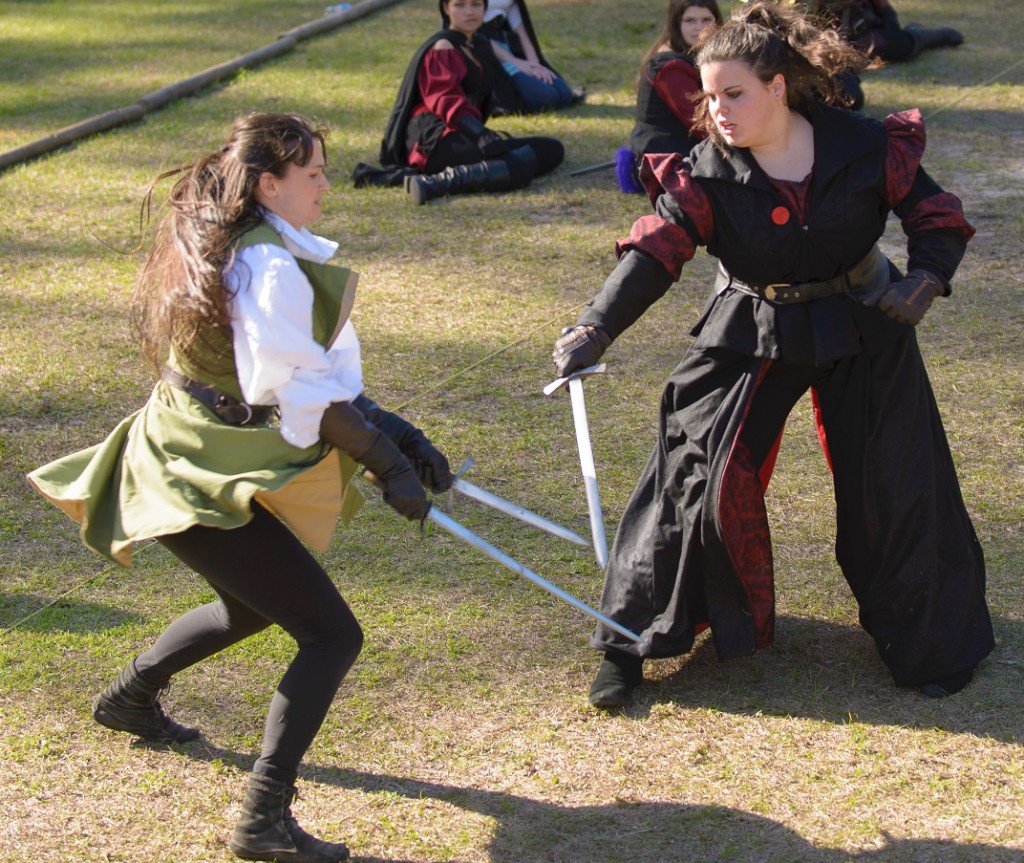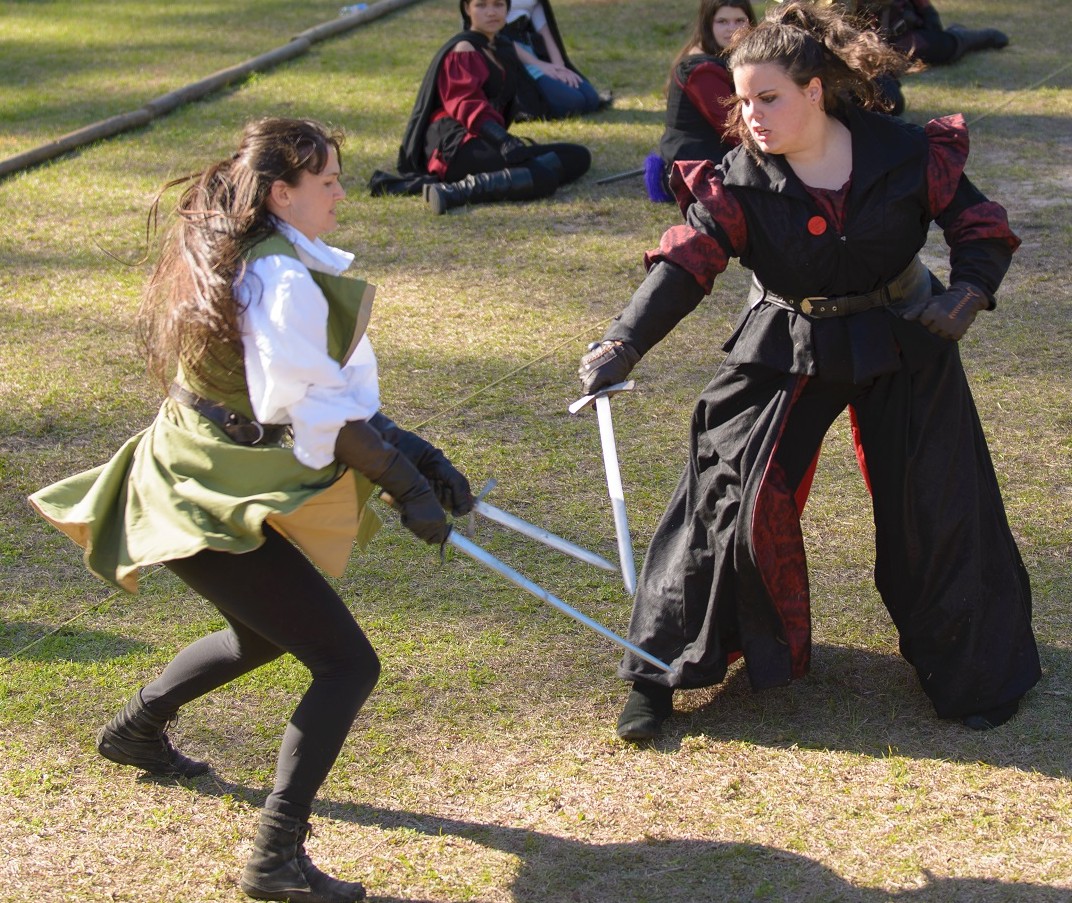 Piper doesn't work alone. In addition to Hutchinson and events assistant Sunny Andrei, Piper gets help from six to eight University of Florida interns. Still, pulling everything together with minimal problems is no easy task.
"Being an event planner is very, very difficult," Piper said. "There is so much responsibility producing these two events. There are a million details in producing just one event, and I am in charge of producing two back-to-back."
In fact, the Downtown Festival & Art Show is so well organized at this point that Piper has spent more time in recent weeks on planning the 30th annual Hoggetowne Medieval Faire. That event takes place next Jan. 30-31 and Feb. 5-7 at the Alachua County Fairgrounds.
"For the art show, try to imagine taking an already-bustling downtown and transforming it into a festival with 310 vendors, including sponsors, food booths, nonprofit groups and the artists themselves," Piper said. "It's a 48-hour whirlwind."
Piper and her staff coordinate with all downtown businesses as well as law enforcement, fire-rescue personnel, parks department workers and 60 volunteers to make sure everything runs smoothly.
"I have to answer to everyone," she said. "But the artists look forward to coming into Gainesville because I make it so easy for them. They know there will be no issues."
When Piper took over as events coordinator, daughter Rachel was 2 and daughter Nicole was in third grade. Today they are 24 and 30, respectively. "They have known a mother devoted to her job, and they're both very proud of me," she said.
She and her husband, Patrick, will celebrate their 40th anniversary a month after Piper retires.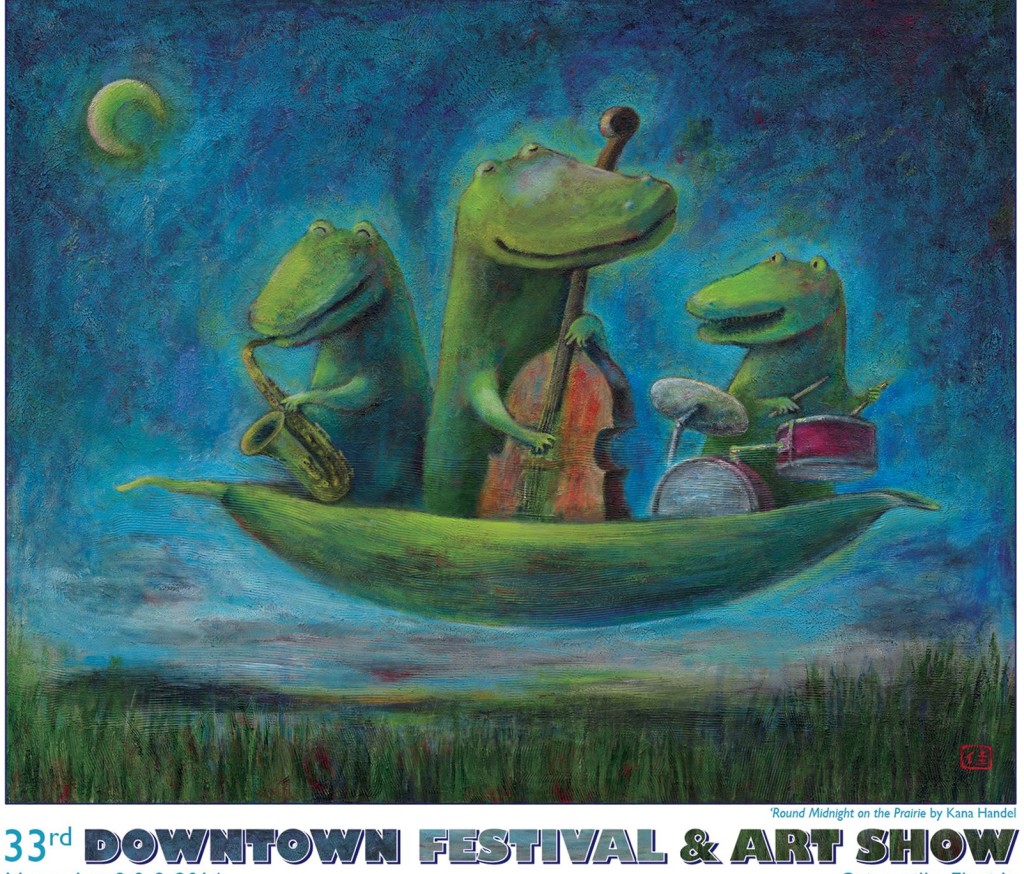 In planning the Downtown Festival & Art Show, Piper has faced a few challenges over the years. Construction of Union Street Station and the Hampton Inn created logistical headaches. Also, it took her several years to convince city officials to shut down a few blocks of University Avenue so that the art show could expand toward City Hall.
And then there is the small matter of mid-November weather. However, Piper recalled only one year, in the 1990s, when an approaching cold front forced the festival to shut down a few hours early.
When Piper took over, 165 artists applied for 160 booth spaces. This year, 550 artists applied for the 230 available spots.
"I am able to attract quality artists from all over the country because of our high ranking," she said.
It doesn't hurt that the Downtown Festival & Art Show also hands out $17,000 in cash awards to the 28 best artists, up from $3,000 in prizes when she started.
"It's all about quality of life and making memorable experiences," said Etling, Piper's boss. "One of the great successes of the Downtown Festival & Art Show is how profitable the booths are for the individual artists. They know they can come here and sell their work."
Etling said that Piper thrives on customer service. He said she even brings the artists bagels and boxed lunches each day of the show to let them know she cares.
"It takes a certain level of showmanship to be a promoter and a producer," he said. "Linda backs it up with great skills and kindness. She's universally loved."
Hutchinson, her entertainment coordinator, said Piper will be sorely missed upon her retirement.
"To follow Linda Piper in this job is going to be a Herculean task," he said. "It's not easy to throw a party for 100,000 close friends."
---
34th Downtown Festival & Art Show
Nov. 14-15, 2015
Downtown Gainesville
10 a.m.-5 p.m. both days
For further info, visit the Festival Facebook page.